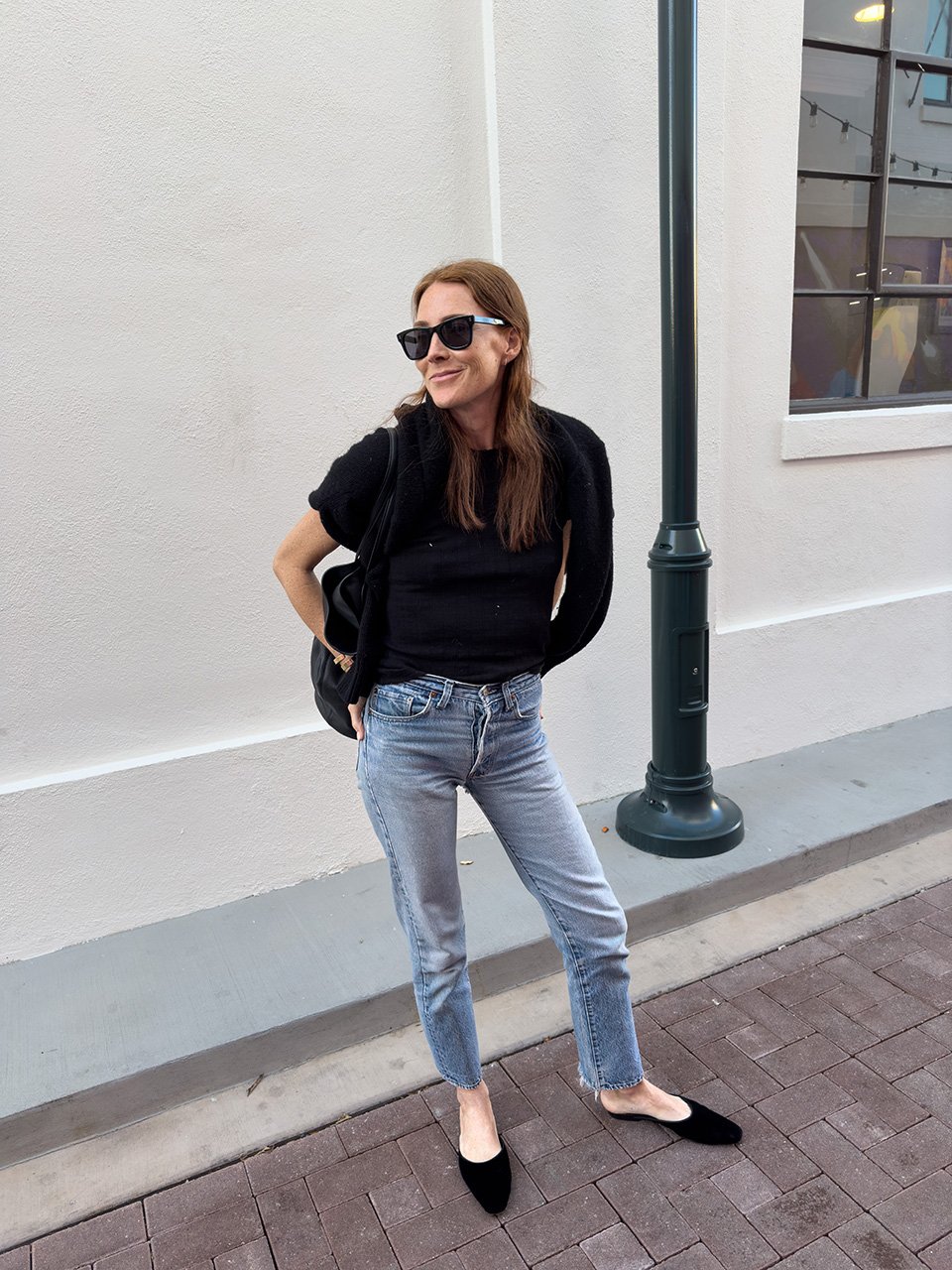 A good pair of jeans that hugs you in all the right places, brings out the best in your backside and is always there for you on days you really don't know what to wear is worth gold in my opinion. I've overspent on many things in my shopping days but never regretted an expensive pair of jeans. In the last few years I've gotten into shopping vintage Levi's, mostly because I discovered a local spot in Santa Barbara (Loveworn) that houses some amazing finds but also just love the fit and washes that you get with vintage. 
I currently have two vintage pairs I'm bouncing between but every once in a while certain shoes require more length (something I haven't been able to find with vintage) and sometimes I crave a baggier vibe or an ecru jean—remember my off-white denim hunt last year! Spring feels like a season that a simple jeans and tee look with some statement sandals or slides is fitting, timeless and easy. Over the weekend (pictured above) we went to sushi and it was warm(ish) and I had about 8 minutes to change out of my hiking clothes, throw on some light makeup and head out the door. I reached for the things I rely on the most in a pinch—a good pair of jeans, black basics and a crewneck sweater (slides pictured). The only thing I would have done differently was add a bold earring (these are currently on my wishlist). 
Another go-to look would be a favorite pair of ecru jeans (bought this style in the black because I love the straight leg cut so much) paired with the same black basics or switched up for white/off-white basics. In the same basic tee vibe, a baggier jean is fun to throw on for a relaxed look. I have this pair and this pair I wear with loafers or slides and a good belt for a more polished look. Also love a leather jacket thrown on top of any of these easy jeans and tee looks!
Some more denim I've had my eye on this month…