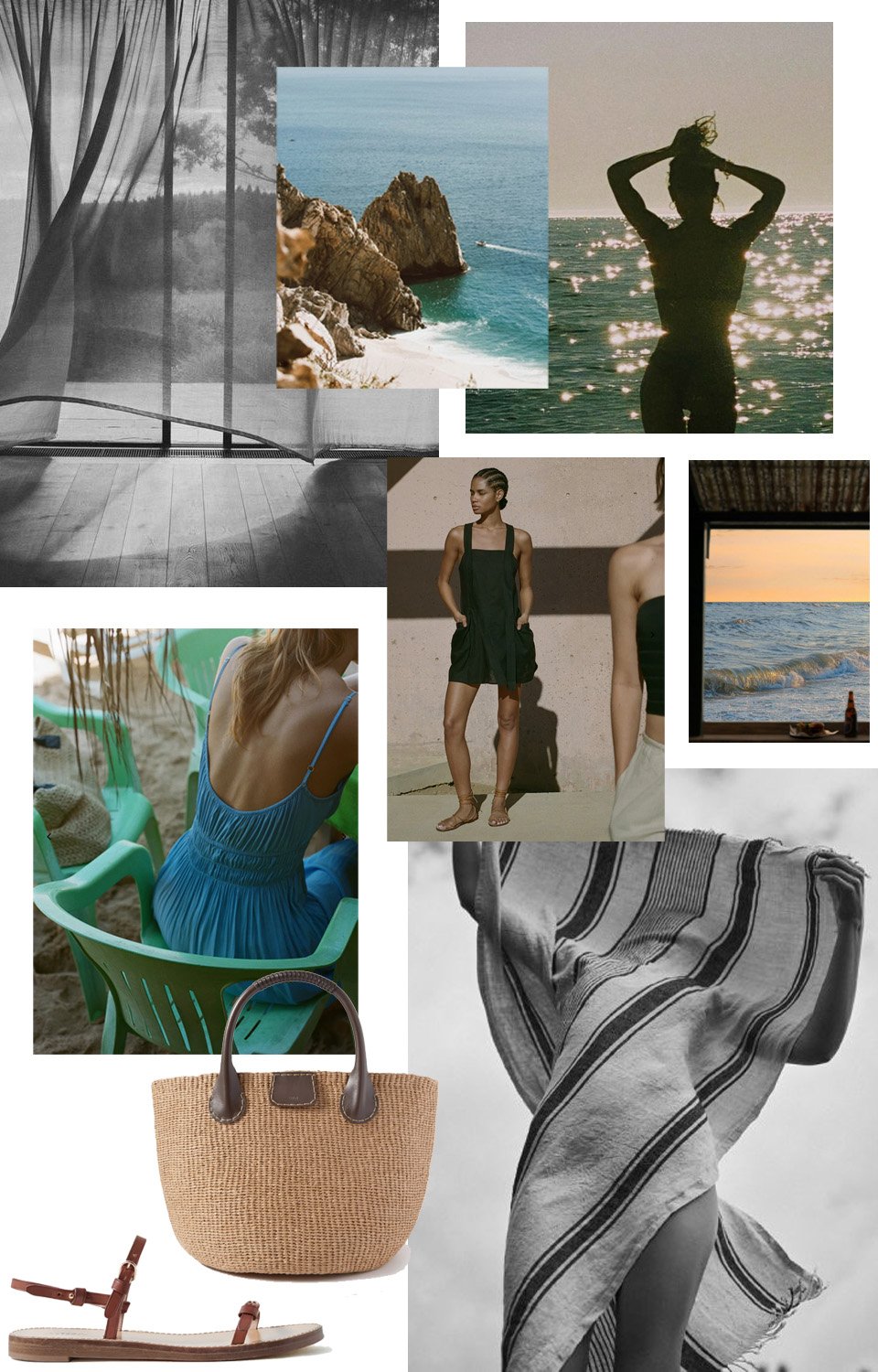 Passports are renewed and it's a green light ahead for a little Mexico birthday trip and I can't WAIT. Just the thought of that Baja heat alone has me counting down the days and of course plotting out what fun things I'm going to wear. I've decided shopping for vacations is my favorite kind of shopping these days… also a process to wrap your head around what you'll need, weather considered! I like to start with a pinterest board (pulled these from one I started), visuals help me decide what I'm excited about and put me in the mindset of where I'm going—also a great way to keep track of things you're thinking of buying. 
After our last beach getaway to the British Virgin Islands, I took a few packing notes so while I'm reminding myself, here are some tips for you. The first note I made (in bold) is "bring After Bite." Most likely if you're heading to a warm and tropical place there will be bugs and if you're like me and get loved on no matter what you put on, bring your tools for after care. If you don't the kind hotel staff might bring you hemorrhoid anti-itch cream which will not make you feel sexy on vacation—I do not tell tall tales. Moving on….. 
Obviously swimwear you feel good in is next on the list. I found my Eres suit and Marysia suits (I have a code: Samantha15) to be the most comfortable and loved having both bikinis and a one-piece for different style options during the day. I loved the way this Marysia suit worked with a sarong for lunch after being on the beach. Also an oversized button down will work so many ways for you if you're trying to pack light. I wore mine over my bathing suit, with shorts and even over a dress at dinner as an extra layer. 
Another weather factor to consider when it comes to beach vacations is wind. I brought the most gorgeous wide brim hat with me to the BVIs and could hardly wear it because it wouldn't stay on my head with a little breeze. Thank goodness I packed a baseball cap (just in case) and ended up wearing it the entire trip. Something to think about! Lastly, if you're packing linen or silk (which is pretty much all I want to wear on vacation) than I highly suggest investing in a good travel steamer. There are some super lightweight ones out there like the Nori which I have and love. 
Ok now to the shopping portion of this blog post… I rounded up some favorite vacation finds I've come across the past couple of weeks… like these easy cotton pants that would look so chic with a tan and a cool tank… or this great loose button down… these square toe Haviana sandals… this straw tote bag that is currently at the top of my wishlist… and these perfect nude wrap sandals.