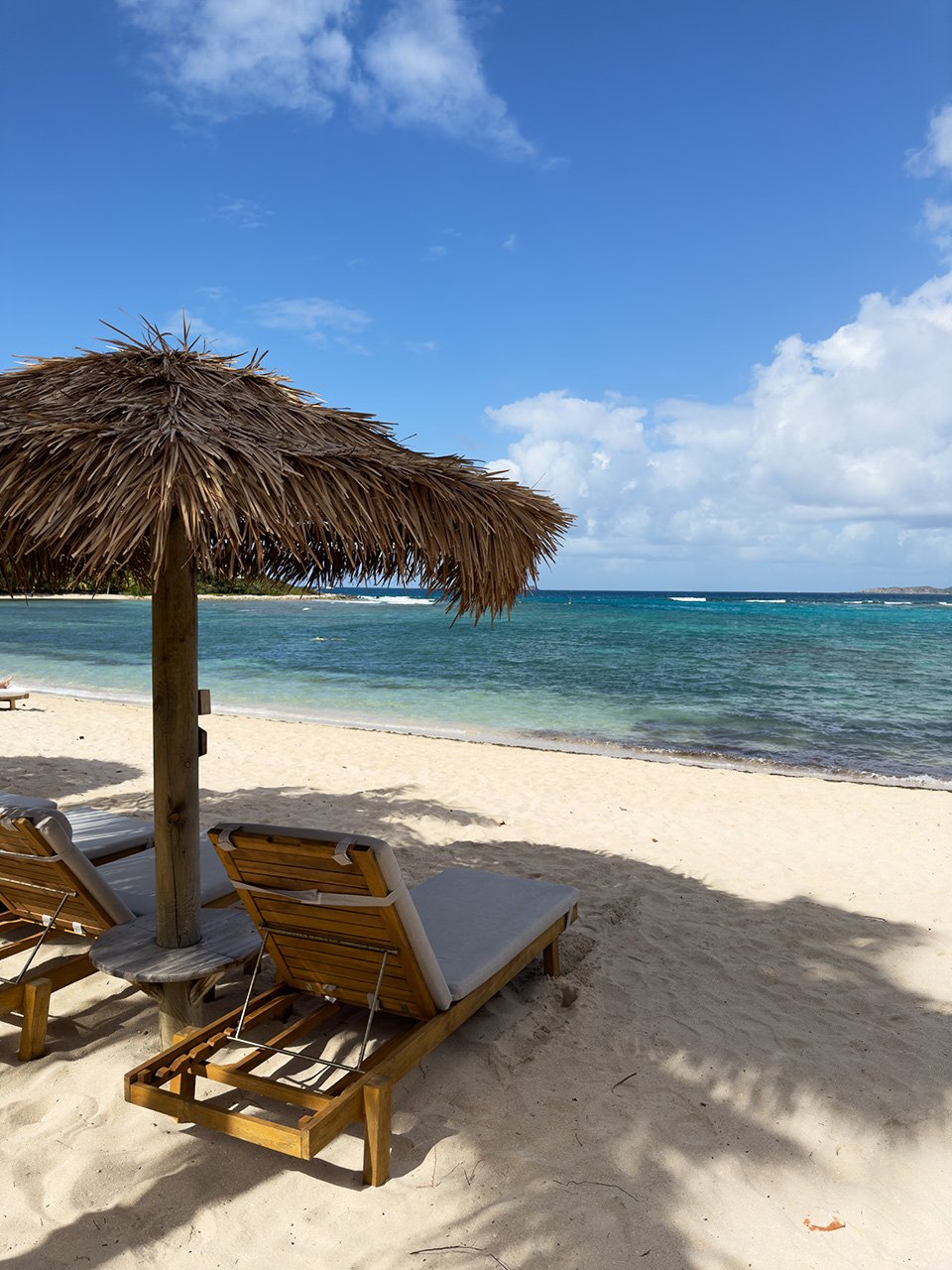 This time ten years ago Todd and I were planning our honeymoon and at the top of our list was the Caribbean. My grandparents had gone every year for 15 years and I remember hearing stories and seeing their pictures and dying to go sit on those picture perfect beaches. It wasn't the ideal time to go weather wise (hurricane season) and we ultimately chose Africa instead, which I have zero regrets about but I've been itching to get down there ever since. 
With this year being a milestone year (our ten year wedding anniversary and my 40th) we decided to pull off a mid winter escape to Rosewood Little Dix Bay in the British Virgin Islands just the two of us—something we haven't done in a long time. And I'm SO glad we did it. It was the ultimate vacation with the most perfect beach/bay as the backdrop and I still feel like it was some kind of dream. A whole week of sleeping in, leisurely dinners listening to the waves crashing, falling asleep in the sun, massages, cocktails on the beach… all the things I dream of on a busy week at home. 
The actual resort was perfection. We hopped around a few of the islands one day on a boat and it made me realize how special Rosewood Little Dix Bay is. Between the beach, service, food (three amazing restaurants to choose from), rooms and pool… it's definitely a place you leave vowing to come back to. A few highlights from staying here…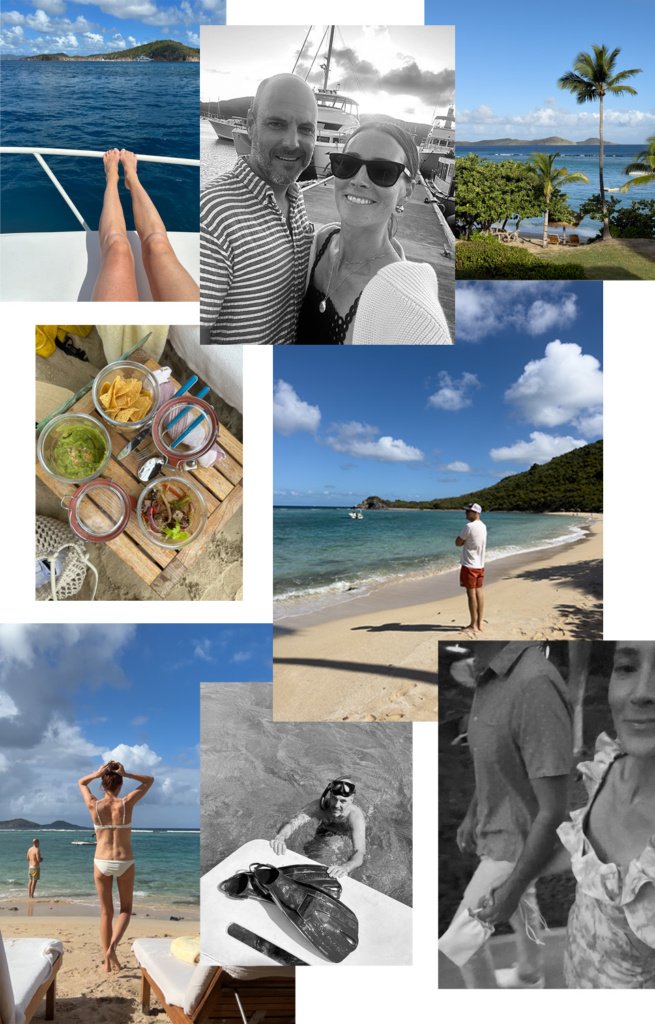 The style… we arrived by boat and I immediately fell in love with the simple dock, lush mountainside and classic palm frond umbrellas that lined the beach… also those perfectly clear blue waters… 
Our room was a Junior Suite upstairs so we had a view of the beach from a spacious (covered) deck that we played cards on a couple times when a little rain rolled through—lasted about 5 minutes but I thought it was fun to sit there watching it in my bikini while it was 80 degrees out. 
We explored Virgin Gorda one day and went to the Baths… a major tip here, go in the afternoons for less crowded experience… also if you head out for dinner one night make it Cocomaya or Saba Rock. 
We went out on a boat one day to explore the other islands and do some snorkeling… such a fun experience chatting with the driver (ask for Mitchell, he's the best!) and anchoring in little bays/beaches that you would otherwise not be able to get to. I would highly suggest making a day of this if the weather is sunny and not too windy because it truly is the best way to see the British Virgin Islands. 
Lastly, definitely make an appointment at the spa. Our first day there we ended up staying at the spa pool after our massages because it was so beautiful. It's a gem on the property and a view you don't want to miss. 
We left completely obsessed with the Caribbean and Rosewood Little Dix Bay. I can't imagine finding a better spot… safe to say we'll be back.