That tricky time when summer starts to wind down and we're all starting to shop and get excited for Fall… but it's 90 degrees out still. Those transitional times between seasons are when I get stumped in my closet the most and my Gemini indecisiveness really shines. Here's what I've been leaning into more to get through this "in-between" season… Oxfords. As classic as you can get and there's something slightly back-to-school about them that I love. Here's how I've been styling them for a "one foot in summer, one foot in Fall" type vibe.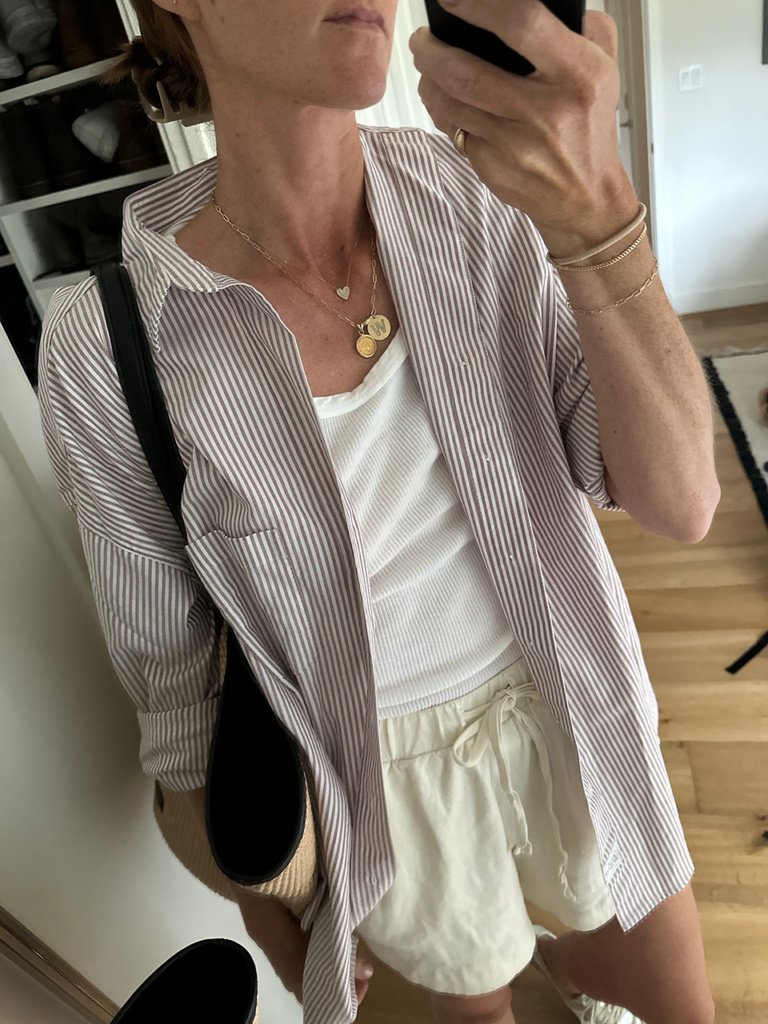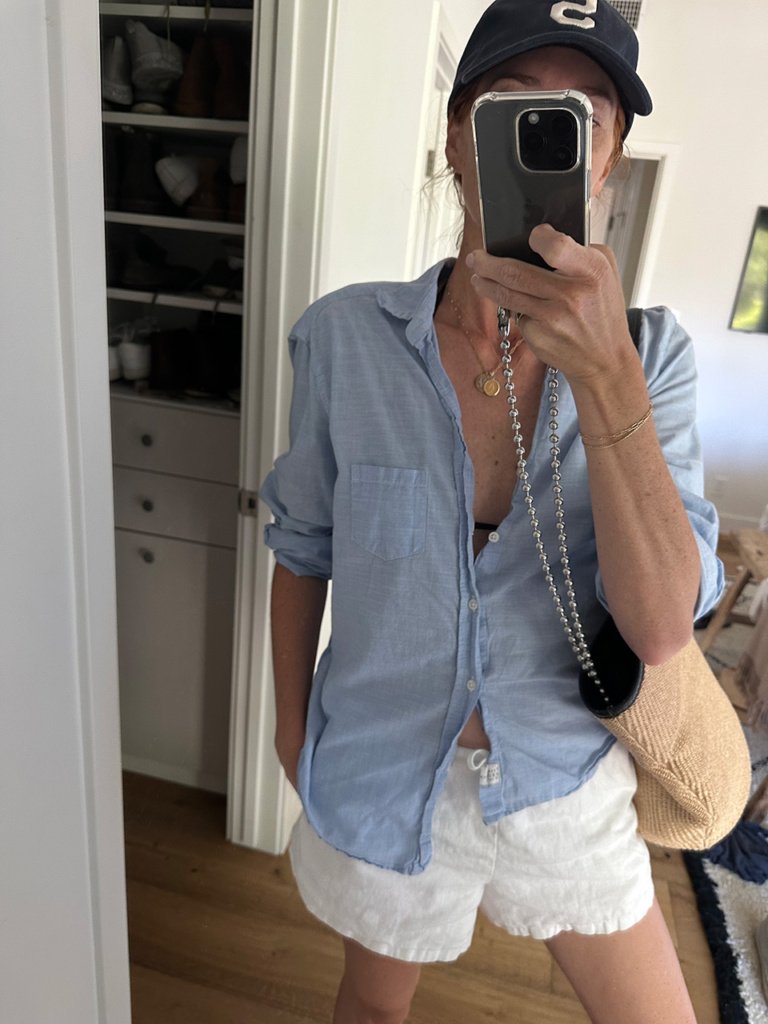 For starters I came across two striped oxfords that I absolutely love—the right shape makes all the difference especially when you're pairing them with shorts. The first was this wine striped oxford from Frank and Eileen… highly recommend this brand if you love a solid button-down because they have endless options to choose from. This particular style called "the shirley" has the best oversized fit, very much borrowed from the boys and I've been wearing it so much lately over white cotton drawstring shorts, over a tank paired with jeans and at night throwing this red sweater (love this color equally) on over my shoulders. A very similar shape and style is this same stripe but in blue I got back in June from Sezane—the famous Max shirt that I have in a few colors, definitely size up though if you want that bigger fit. 
Another reason I love an oxford around this time of year because they also go so well with a baseball cap, a win win for your skin too. So very "borrowed from the boys" and when worn with boxer shorts and a ribbed tank underneath it's next level boyish, which I love. This same formula paired with your white summer dress suddenly feels slightly more fall and come September will go perfectly with a pair of loafers. 
I rounded up some favorites and a few things I've been wearing with my oxfords… xx