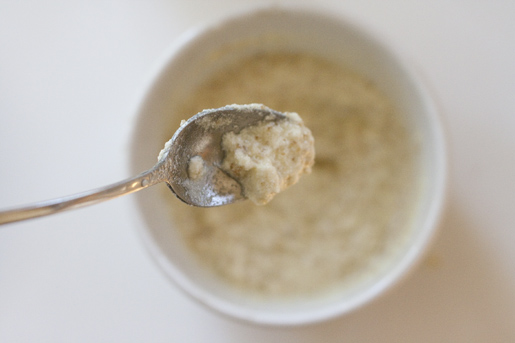 Every fall and winter my sensitive skin becomes irritably dry and itchy. I rely on moisturizing exfoliators and thick lotions to keep my skin smooth and dewy. Last winter I took a trip to San Miguel de Allende Mexico (seen
here
) and was given a body scrub sample from the spa that I was crazy about. It smelled amazing and had a fine consistency that wasn't too abrasive yet still got the job done. Turns out, it's incredibly easy to make at home with just five basic ingredients and is cost affective since you can make your own batch for a quarter of the cost.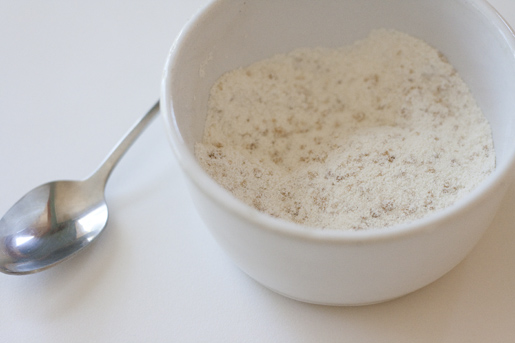 Step 1: Mix rice flower, soy milk powder, white sugar and brown sugar.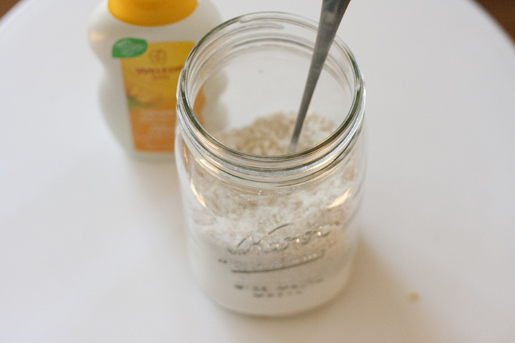 Step 2: Pour into a jar and add Calendula oil.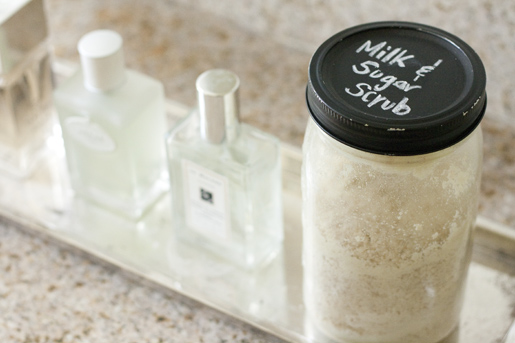 Step 3: Label. I used mason jars with chalkboard tops from a previous project (see
here
).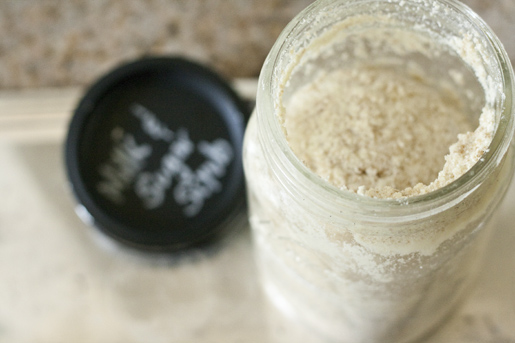 TIP: Add lavender, peppermint or eucalyptus oil for a different scent and feel.
The end result.