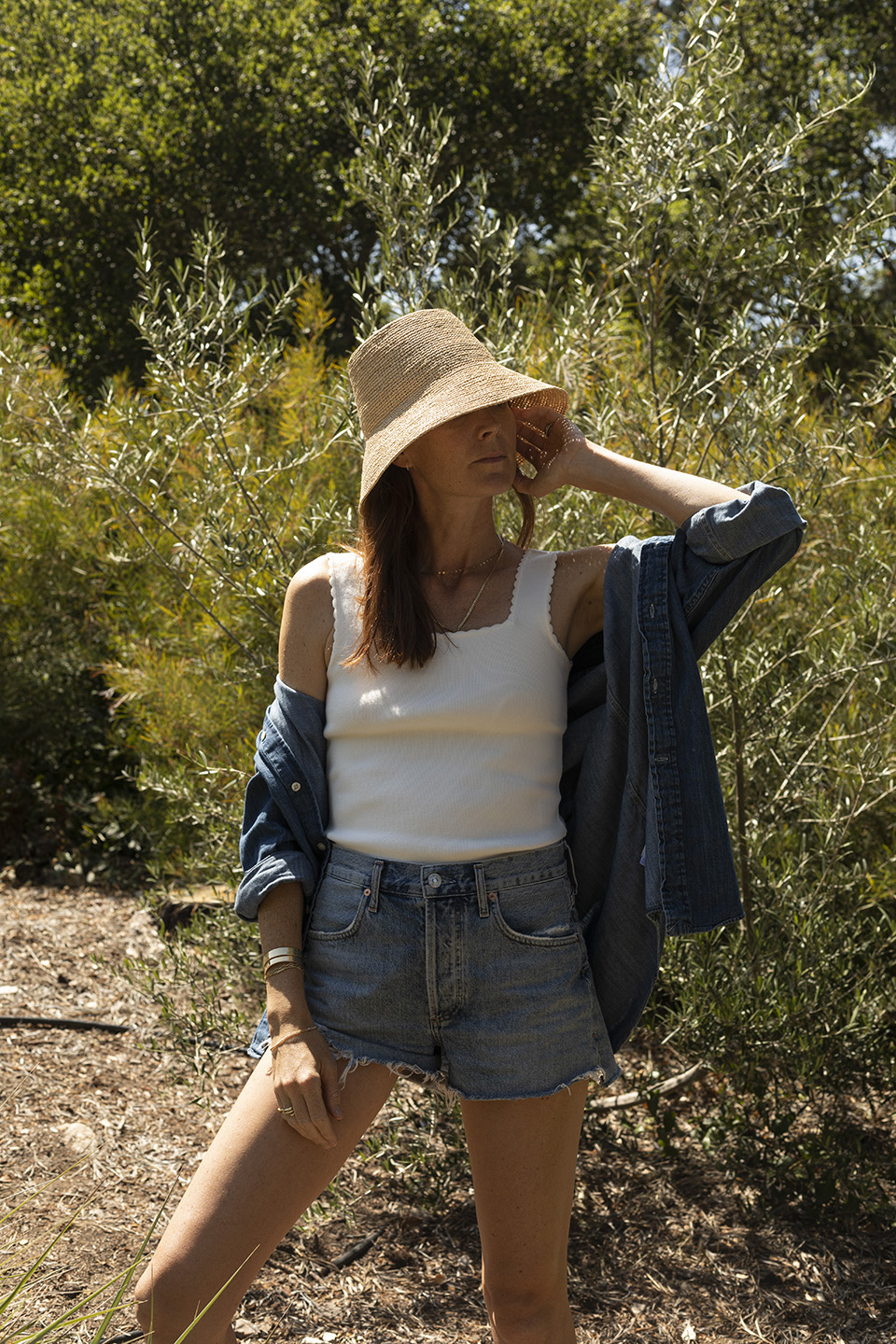 We've been spending more time in the sun lately and twice I got sun burned because I was so focused on getting the kids screened I forgot all about myself! Kicked me into gear when it comes to protecting my skin in the sun because more than ever I'm seeing the damage from previous years pop up. 
In the last few weeks I found and bought loads of new sunscreen (spray, mousse, lip… you name it) so that I would be fully prepared moving forward. Also making us all put the sunscreen at home before we get to the pool or beach is huge—especially with kids who want to run off the second we get there. 
So far my absolute favorites are IS Clinical Extreme Protect with a tint (which I put on every morning daily), anything from Colorescience but especially the brush on mineral SPF powder (super convenient for reapplying on the go), Supergoop Play SPF 50 Everyday Lotion because I love the feeling and consistency, Supergoop Glow Stick protects and gives a nice highlighting glow, iS Clinical Lip Protect for beach/pool days (an important one to not forget), Coola Sunscreen spray (the tropical coconut scent is so good!) Supergoop Sunscreen Mist or Sunnyscreen Mineral Stick (the best when it comes to wiggly kids) and the Supergoop Mousse, also a great one for kids. 
I make it a habit to never leave home without a hat and got this new style from Janessa Leone that feels like a fresh change from a classic wide brim. And if we're headed to the beach we bring an umbrella, linking a favorite one below. 
Here's to listening to mom and protecting yourself from the sun this summer! All my go-to favorites here.