The other day I had an almost melt down when I couldn't find my favorite Theysken's Theory top. I rummaged through my tuna-can-sized closet over and over again only to realize it was doubled up on a hanger underneath a flannel—a space saving tactic I've resorted too. Since then I've been daydreaming about an organized, spacious, feminine room to call my closet. Here are some dreamy wardrobes I can't get enough of.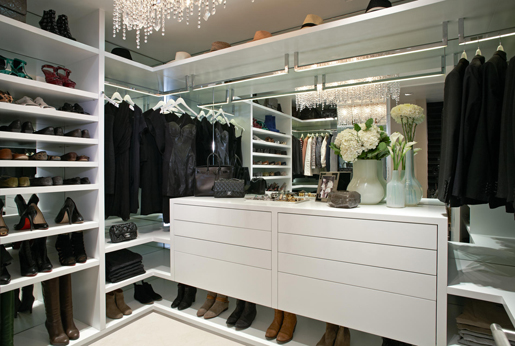 Mirrored and organized with a chandelier.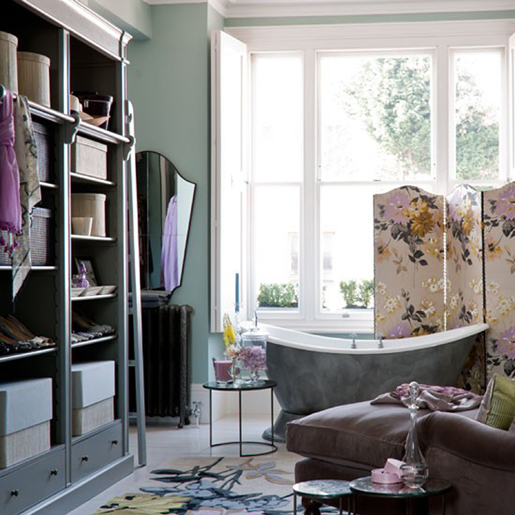 Closet + giant bathtub = lady of leisure zone.
 Carrie Bradshaw's closet, one of the first I fantasized about.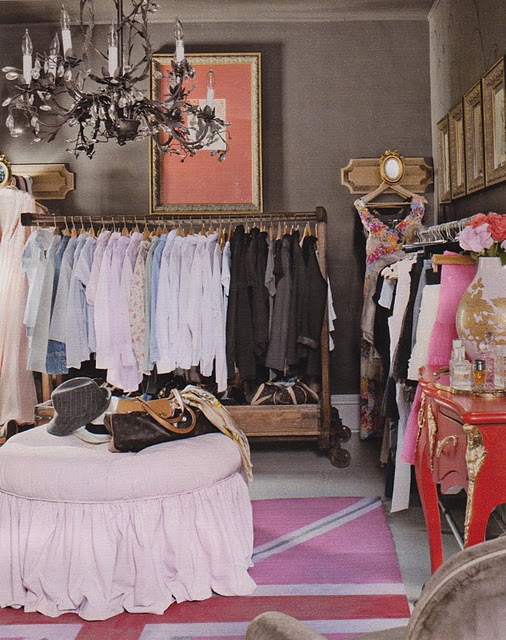 Comfortable and cozy with hits of pink.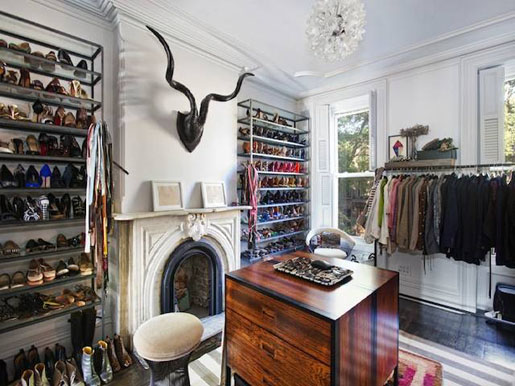 Love the fireplace in Jenna Lyons' former closet.