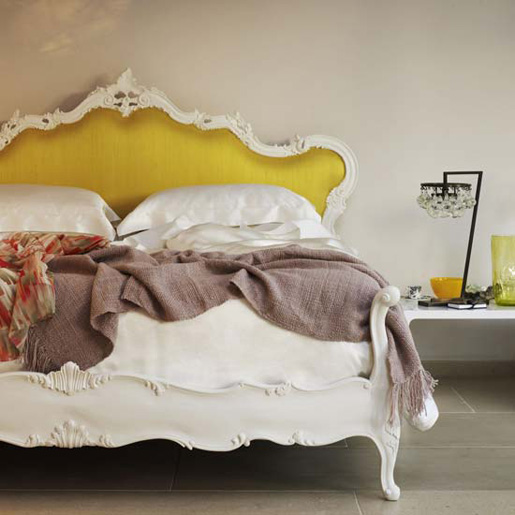 At the top of my list: an upholstered headboard.
This week marks a hectic yet exciting one as I move into a new home. For the past month I've been tearing out favorite images from design magazines, making wish lists and plans for how I'll be settling into each room. It will be a slow process of filling in the gaps and buying new pieces but I can hardly wait to get started. And while I'm excited about what my new home includes—french doors, lot's of light, a rose lined picket fence and more privacy—I'll forever remember the sweetness of my old home (seen
here
,
here
and
here
), which I shared with two of my closest girlfriends. Here's a look at some things on my home wish list.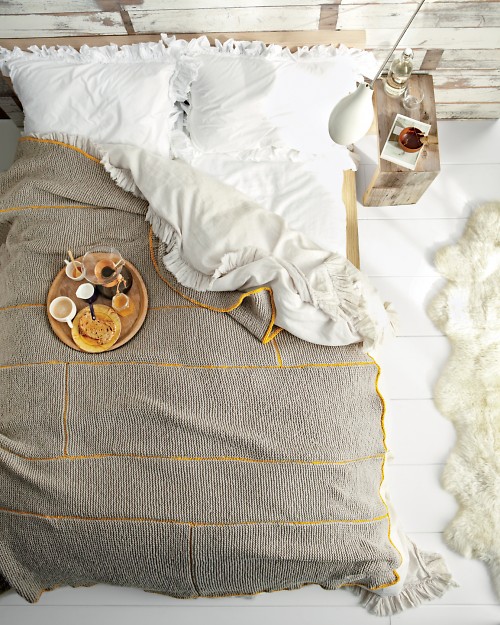 Masculine meets feminine bedding.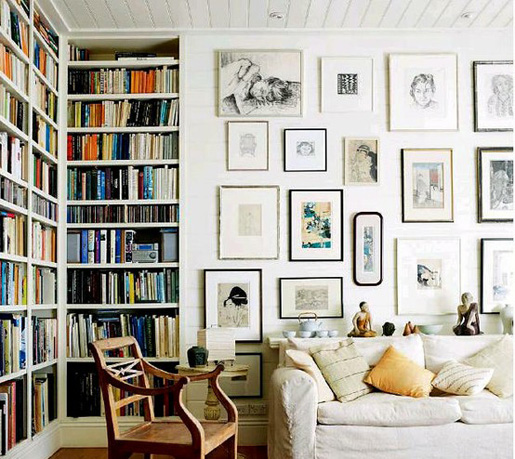 Linen couches and a floor to ceiling wall of frames.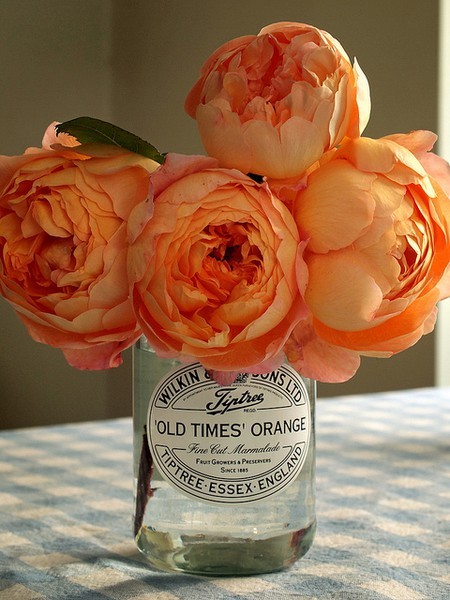 Something I can't wait to do, display roses from my garden.