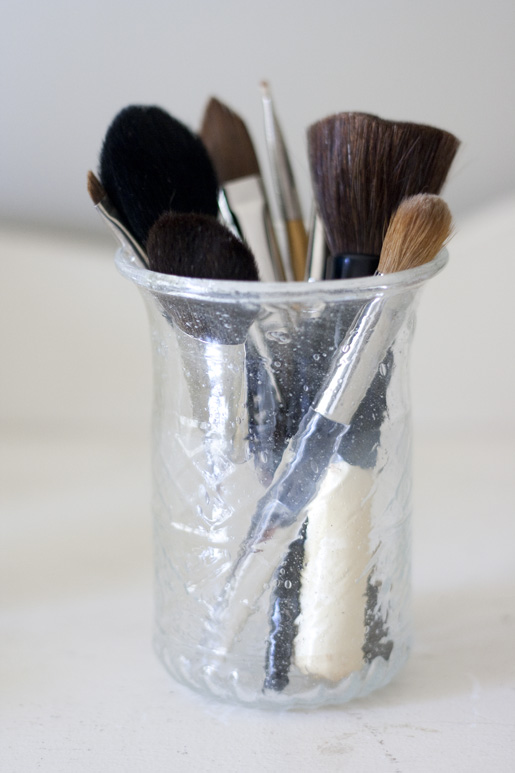 I recently noticed that my makeup brushes were looking a bit drab. And considering I use them everyday, they were overdue for a cleaning. A makeup artist once told me that all you need is a gentle shampoo and a little time to let them soak and dry. She also filled me in on how important it is to clean them every 6 weeks since they can collect bacteria and lose their ability to blend. After washing mine I'm even more motivated to do it more often—you'll be surprised how much makeup they hang on to and how much softer they are afterwards.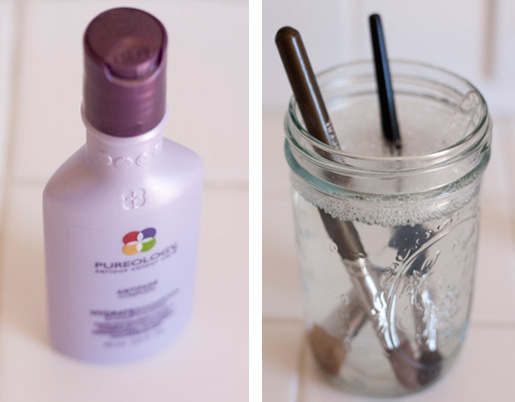 I used a mason jar to soak the brushes for 1-2 minutes in lukewarm water with a dash of 
Pureology's hydrating shampoo
. Then I used the sink to rinse and dab them clean. Tip: For larger brushes drop a pea size amount into the palm of your hand and rub in a circular motion with the brush so that it suds up. Rinse and repeat if necessary.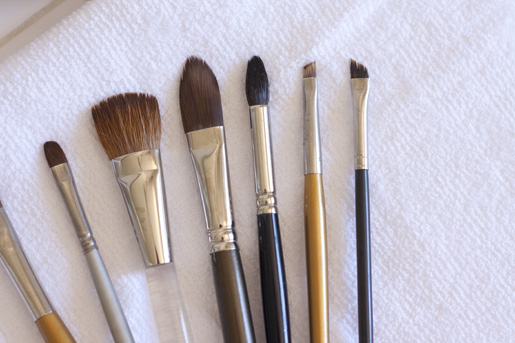 After a quick soak and rinse, wipe the brushes on a towel and shape them so the hairs dry properly without any strays.