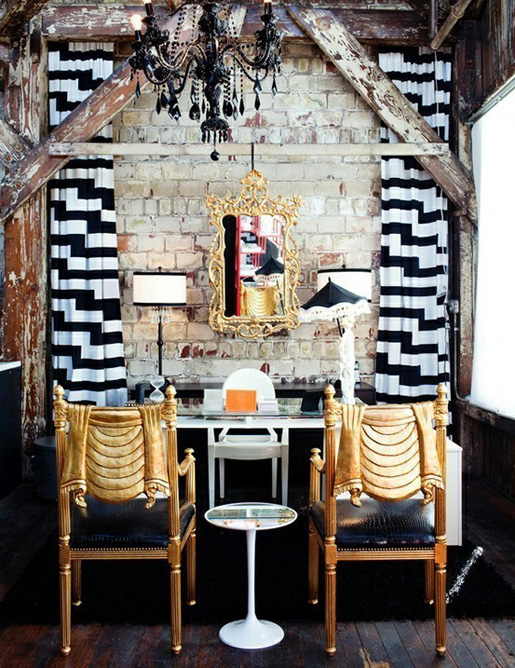 Rustic mixed with modern elegance.
Having a creative work space in my home is something that is high on my could i have that list. The beau and I currently have both of our desks in the guest room but have yet to style them up. And since it's a smaller space that also needs to function in two ways we've been looking for inspiration to help us organize and design the room. Here are some elements we're currently loving.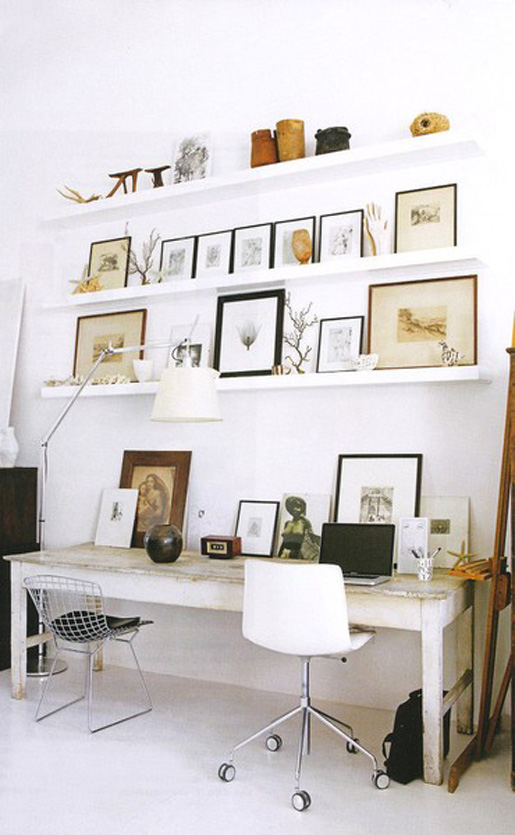 A dual desk and shelves with leaning frames.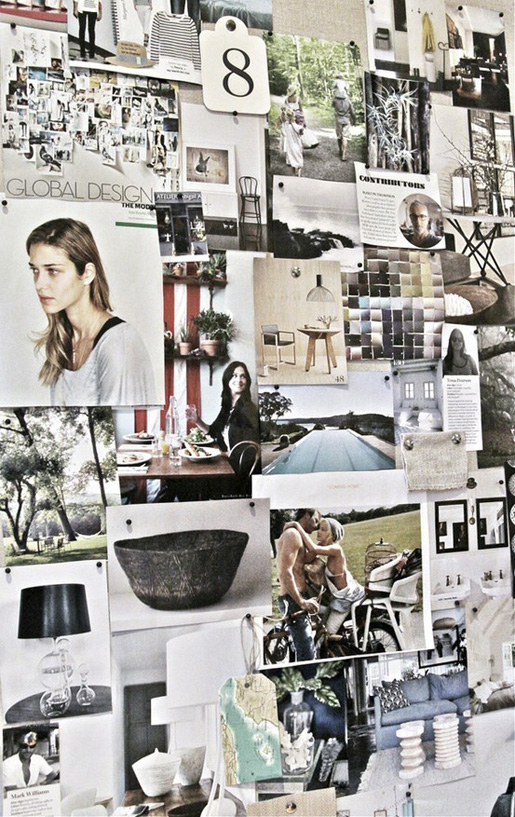 A collage wall of inspiration.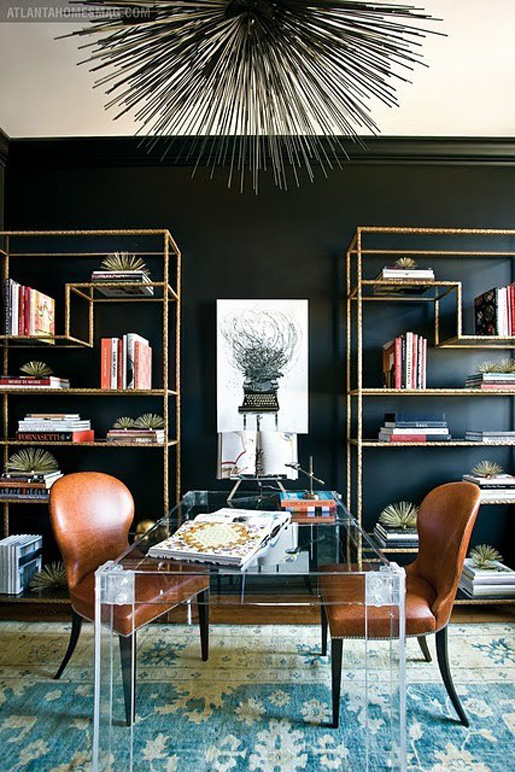 A lucite desk.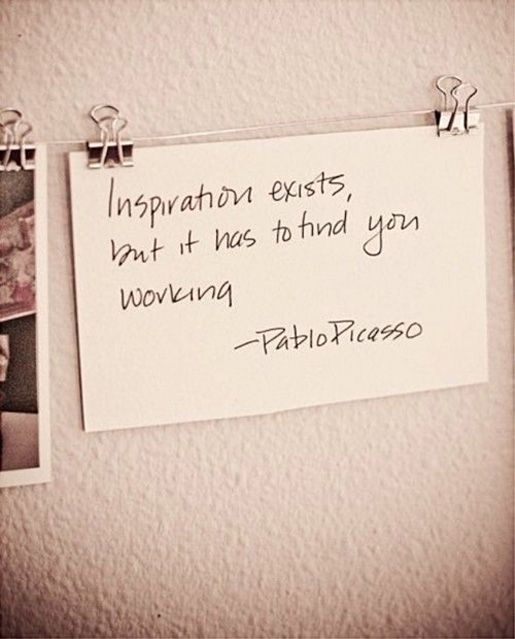 Strung images and quotes.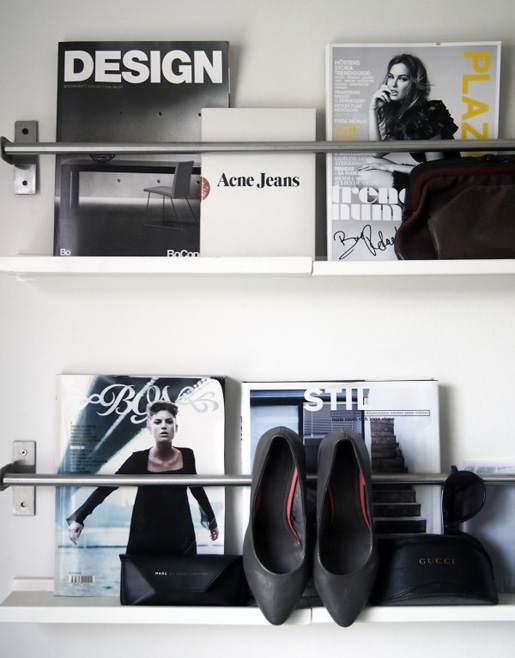 Storing magazines, books and shoes with shelves and a hanging rod.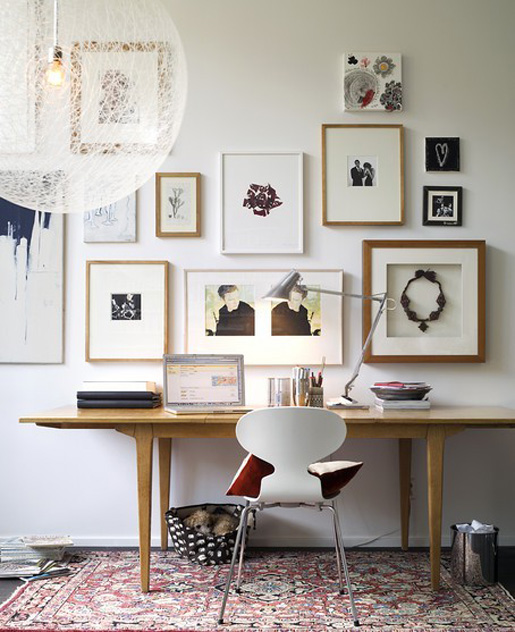 Oriental rugs, statement lighting fixtures and a cluster of frames.