One area of my home that can easily take a turn for messy town is the bathroom. It's usually where I'm pulling out products, rushing around at the last minute and leaving my jewelry at the end of the day. So in an effort to tidy up, I made a few changes (and additions) that have in turn made me enjoy keeping my bathroom vanity an organized and stylish area.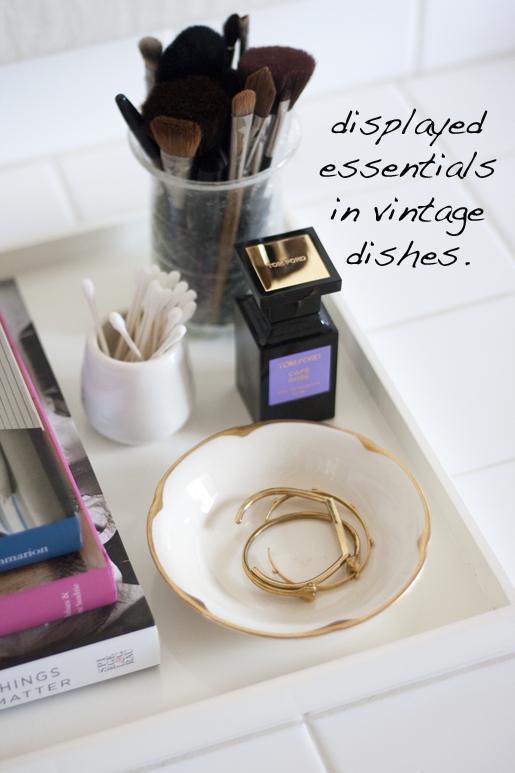 One huge help to keeping the area organized was buying
this tray
from West Elm and having my make up brushes, perfumes and jewelry on display.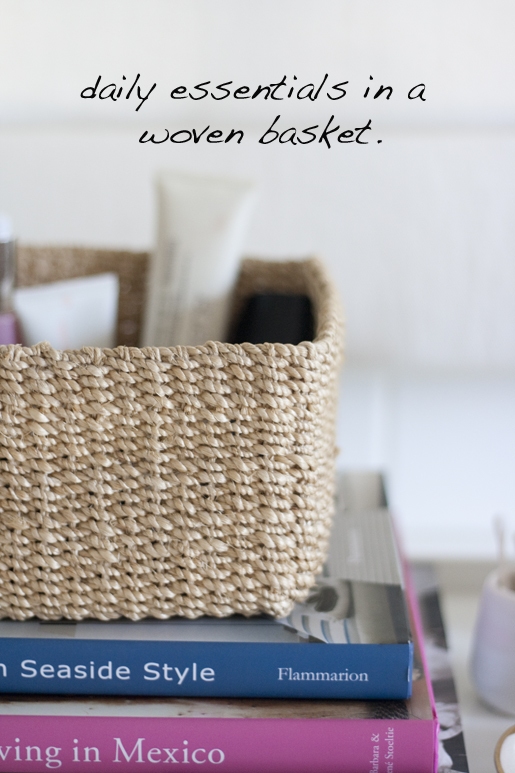 A square woven basket holds daily essentials for me and my guy.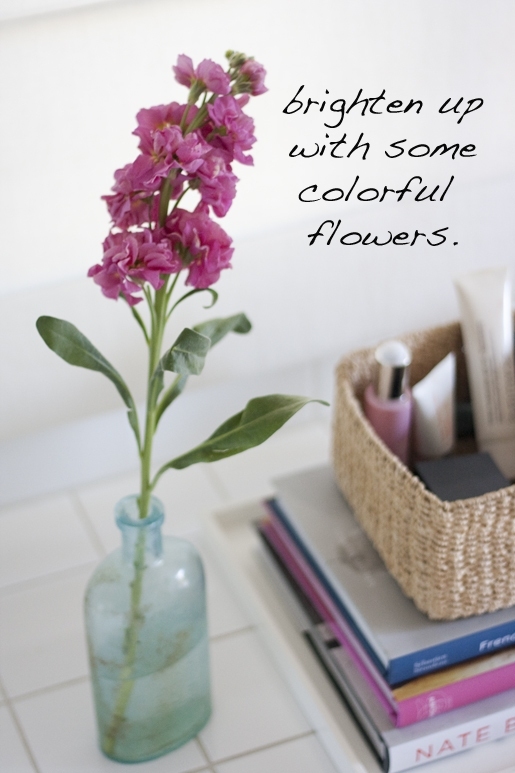 One thing that definitely adds charm and makes the area special, bright flowers.