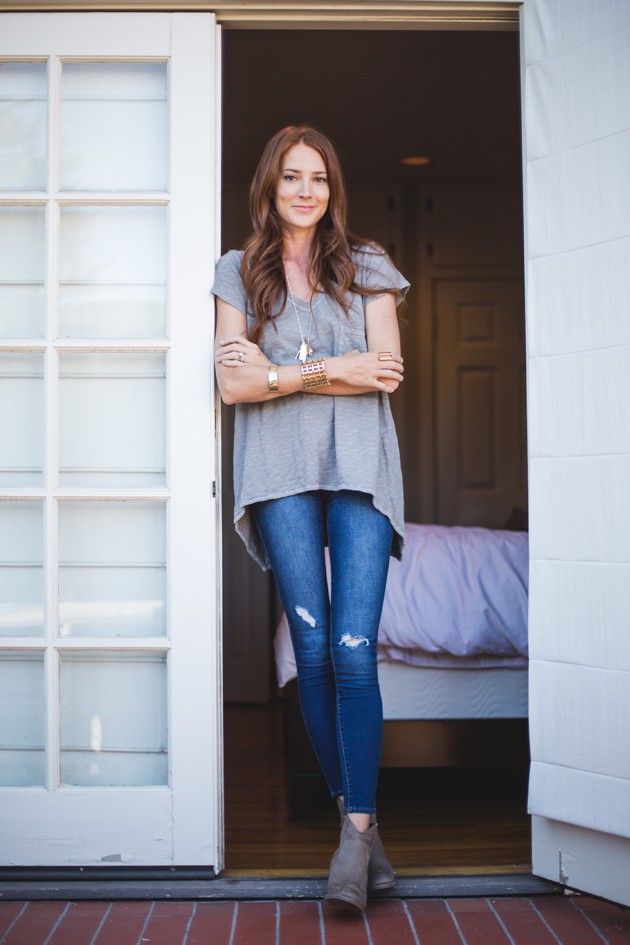 I've been a little bit of a "princess and the pea" lately with my distressed denim. But really when you think about it, it's a big decision. Too much might mean you're jumping on a harley soon, and too little can be a bit of a snoozefest. I actually gave up my search and tried taking a cheese grater to an old pair, only to go a bit overboard which resulted in tossing them, but luckily I ran into this perfectly distressed pair at Old Navy. It was just what I was looking for, a slightly worn-in wash with some subtle tears. As of late, my casual fall uniform has consisted of my new found denim, oversized tees or button downs, booties and loads of fun jewelry.
Sueded short zip boots, Rockstar distressed jeans, Wilt top, Jennifer Fisher charm necklace, cuffs and ring, Jonathan Adler pillow.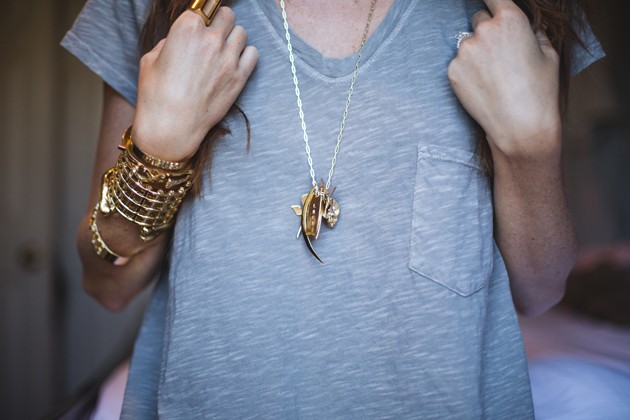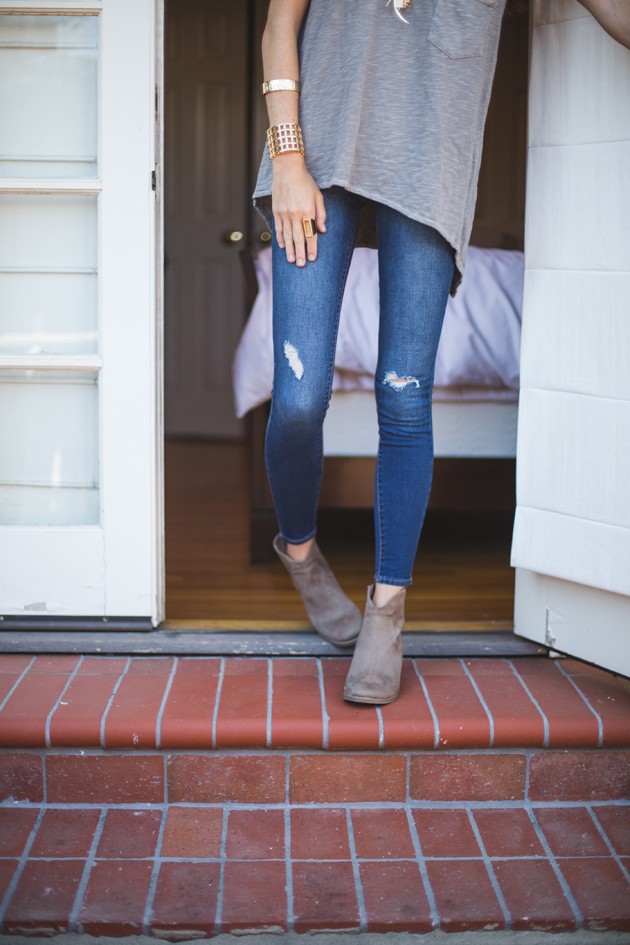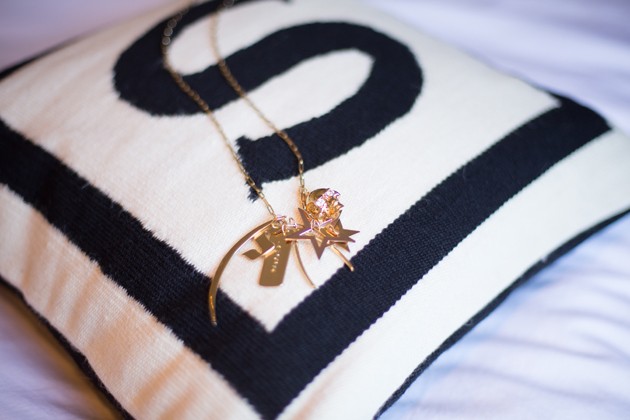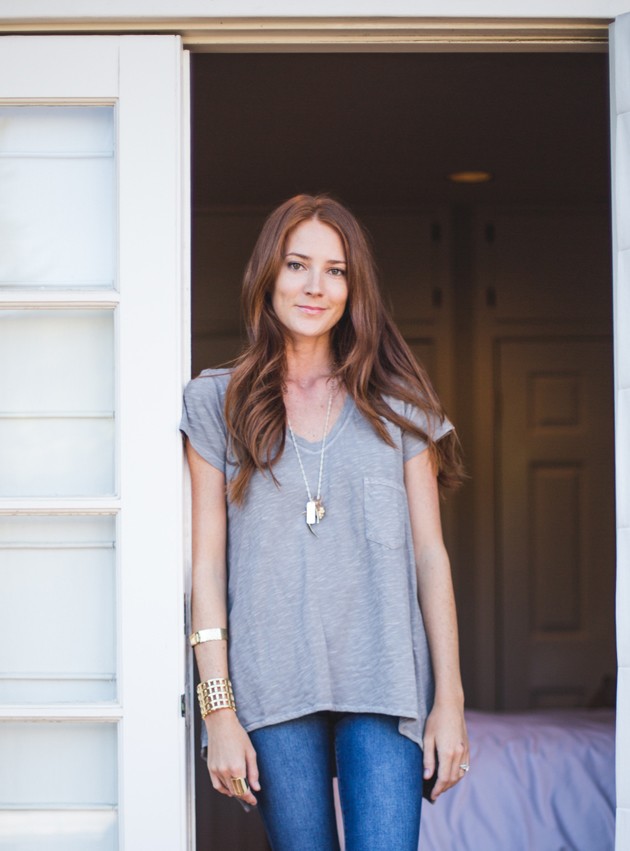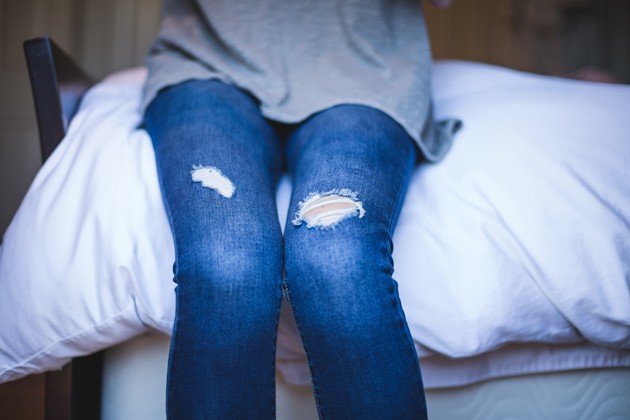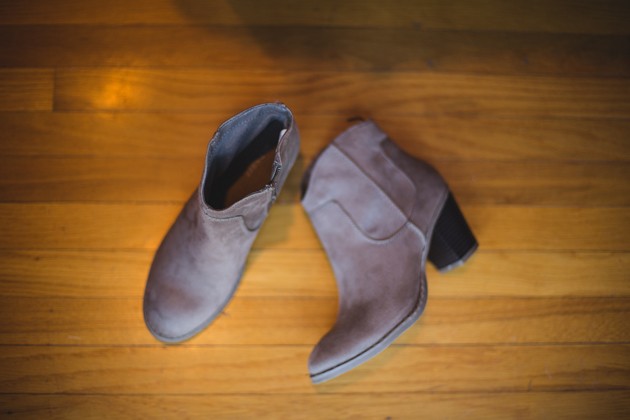 images by Jacqueline Pilar
This post was sponsored by Old Navy. Check out Old Navy's latest fashion lineup in store or online at oldnavy.com.