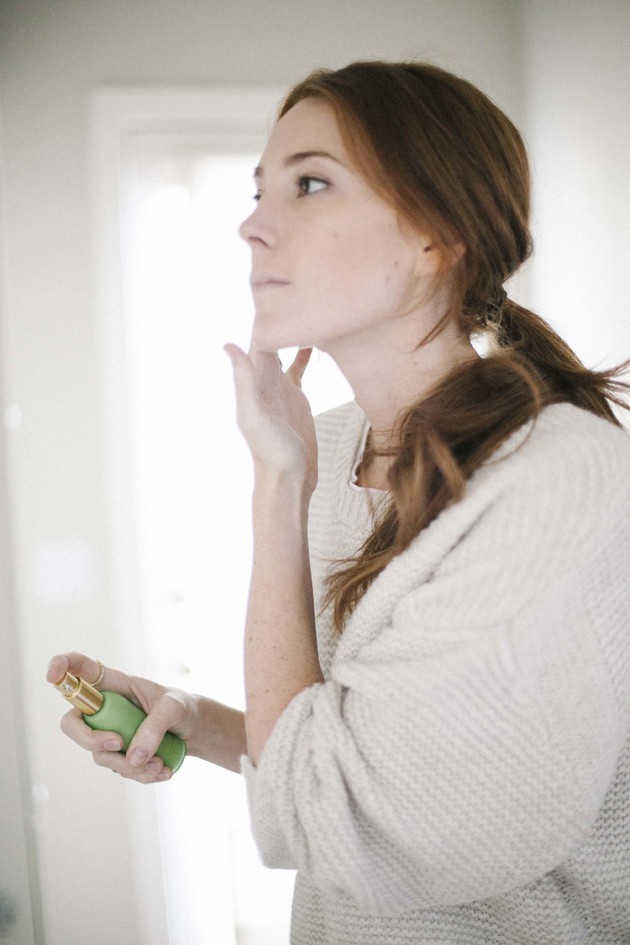 A couple of months ago I walked into Space.NK in search of a new facial regimen. I had been bouncing between random products for far too long and my skin was completely confused and a mess to say the least. I needed something stable, something that worked. So I started browsing and told the salesgirls my struggles. They rattled off a few questions and suggestions before landing on a line called Tata Harper, which is 100% natural. I'll admit I was a bit skeptical at first. Not that I wouldn't love something that was actually good for me but every "100% natural" beauty product I had tried in the past, never seemed to improve my skin in any way. "Here try this," one of the girls said. And before I knew it my face was being misted with a hydrating toner that had the most amazing and refreshing floral scent to it. I was immediately curious to try more.
Then the girls mentioned that the founder Tata Harper would be paying a visit later in the day and giving mini facials, which was a big deal since she and the company are based in Vermont. So I stuck around, I mean who wouldn't for a free facial? I ran a few errands and returned. 
After being introduced to a beautiful, tall, make-up-less Tata Harper, I was even more sold on the line, thinking to myself "I want what she's using." She had the most beautiful, natural glowing skin and to top it off she was incredibly helpful and knowledgable when it came to my plethora of beauty/skin questions. While she applied different products we chatted about the variety of ingredients she uses, which are always fresh from her farm in Vermont—you can read more about the process and technology here. I walked away with a cleanser, toner, moisturizer and mask that all smelled like the perfect combination of a spa and a garden.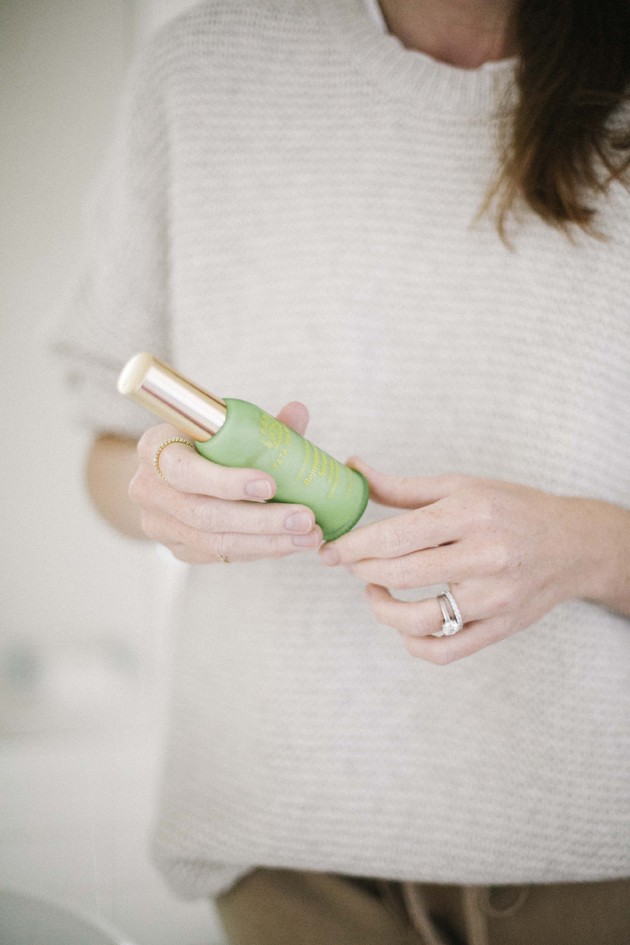 I began using my new Tata Harper products in September which is a time of year (like clockwork) that my skin notoriously becomes irritably dry. For years I have tried various products, supplements and more with no real results. I was over being hopeful and came to the conclusion that I just had to deal with it. After using my Tata Harper regimen for a few weeks I was shocked to admit that my skin wasn't dry anymore. I couldn't believe it! It was too be to good to be true. Since my discovering I've gone on to try a handful of different serums and moisturizers which all have improved my skin so much I actually have a glow now. Friends and family have even commented on my skin, asking what I was doing differently.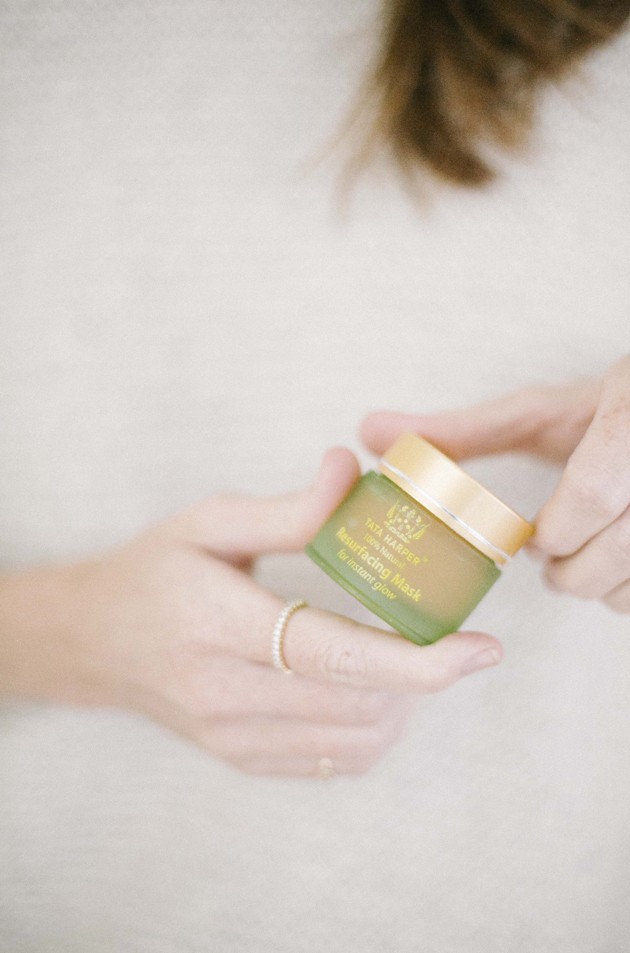 I have been antsy to share my story and this new line with you and am so excited to direct you to a giveaway that's being hosted on the Tata Harper site here. The winner will receive a selection of my favorite Tata Harper products that have really turned my beauty routine around: Resurfacing Mask, Rejuvenating Serum, Eye Cream and Boosted Contouring Serum. Trust me, you'll be as impressed as I am.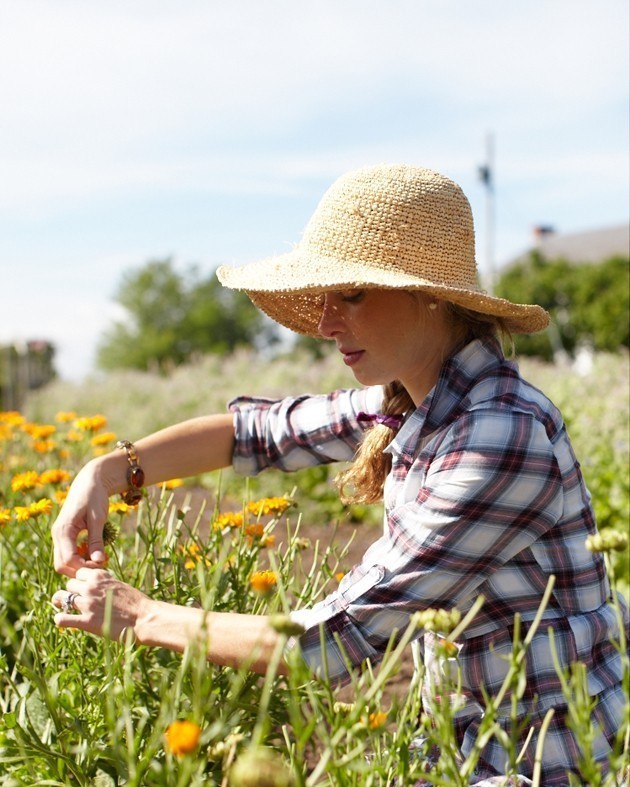 Tata Harper on her Farm in Vermont.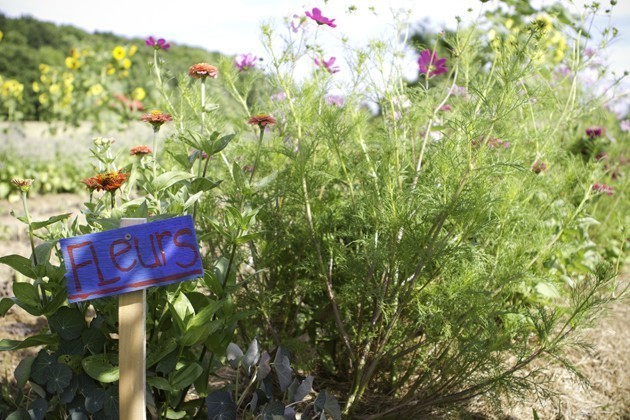 Flowers used in Tata Harper products.
Top photos by Arna Bee