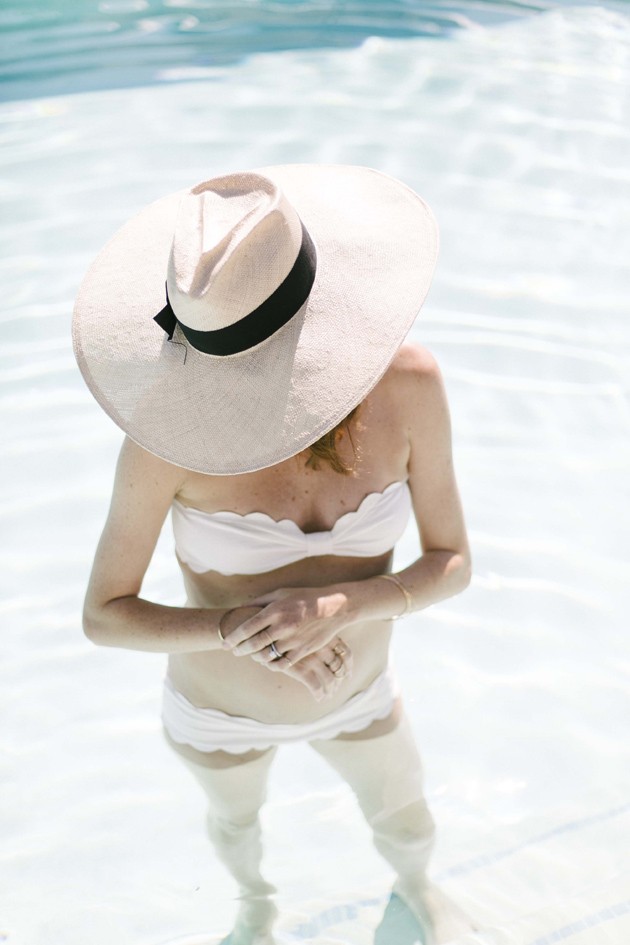 One thing you can count on in Ojai is sunshine and heat. We flopped ourselves next to the Ojai Valley Inn and Spa pool everyday and cooled off in the water and with ice cold treats (both healthy and not so healthy, giant ice cream sandwich anyone?). Being a redhead I try to be extra careful when basking in the sun and I'm constantly hunting for the latest and greatest protection. Plus I'm extra picky since I have sensitive skin and now that I'm a mama-to-be. I'm happy to say that this summer has been saved by Goldfaden MD's Sun Visor—a.k.a the greatest sunscreen to hit shelves if you ask me. First it spritzes on your skin easily (no continuous spraying so it actually gets on there) and it soaks right it without feeling like an extra layer. But the best part is that I wore it on my face and pretty much everywhere and had no breakouts, a breakthrough for this ginger. I've been a huge fan of the Goldfaden MD line lately especially since I learned that all their products are safe for expecting mamas. Another summertime favorite is Sacha Juan's Ocean Mist. Post pool dipping I spritz this on for some beach waves—I'll be sharing the end result later so stay tuned!
p.s. head over to Goldfaden MD for 15% off when you enter "sunvisor" at checkout. 
Marysia scalloped bikini, Gladys Tamez Millinery Wren hat, Celine sunglasses (similar).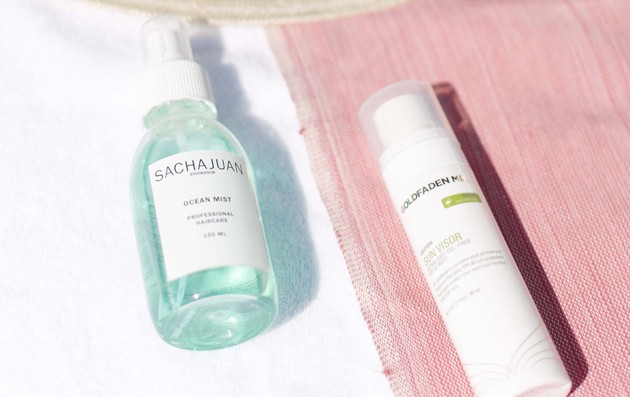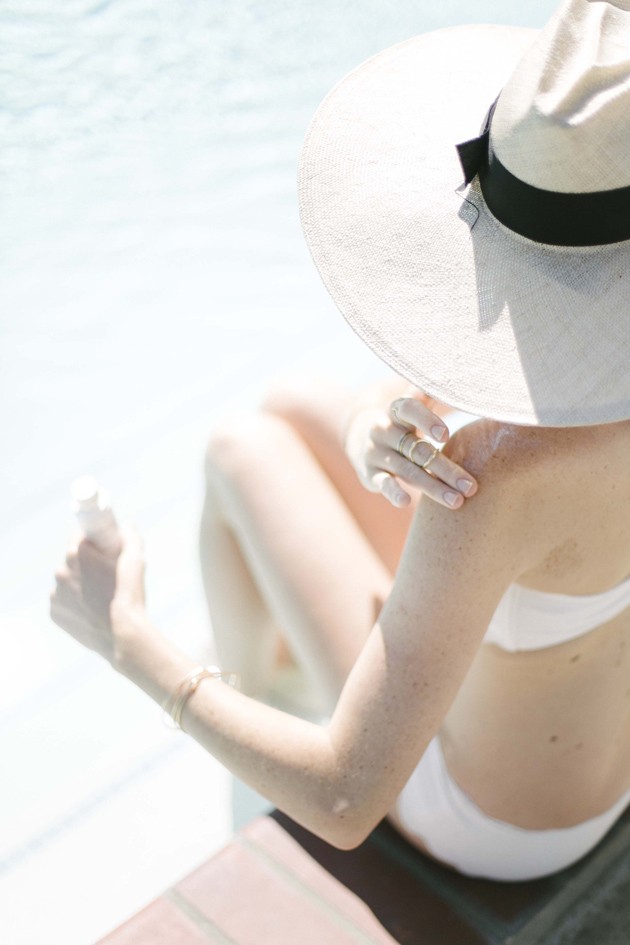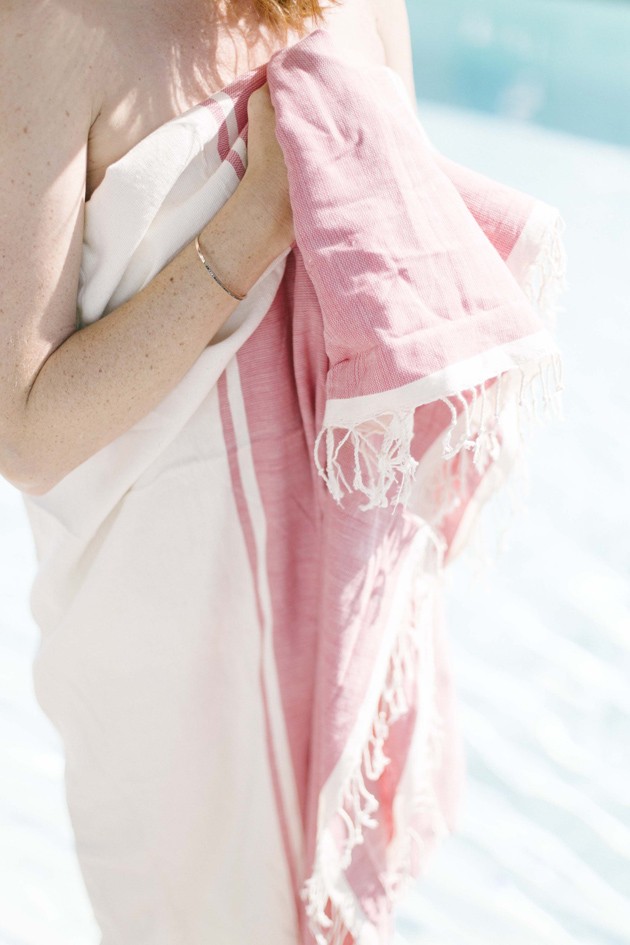 A summertime favorite has been this handwoven blanket from Fashionable—a brand that focuses and creating sustainable business for woman in Africa. Read more about the amazing commitment and products here.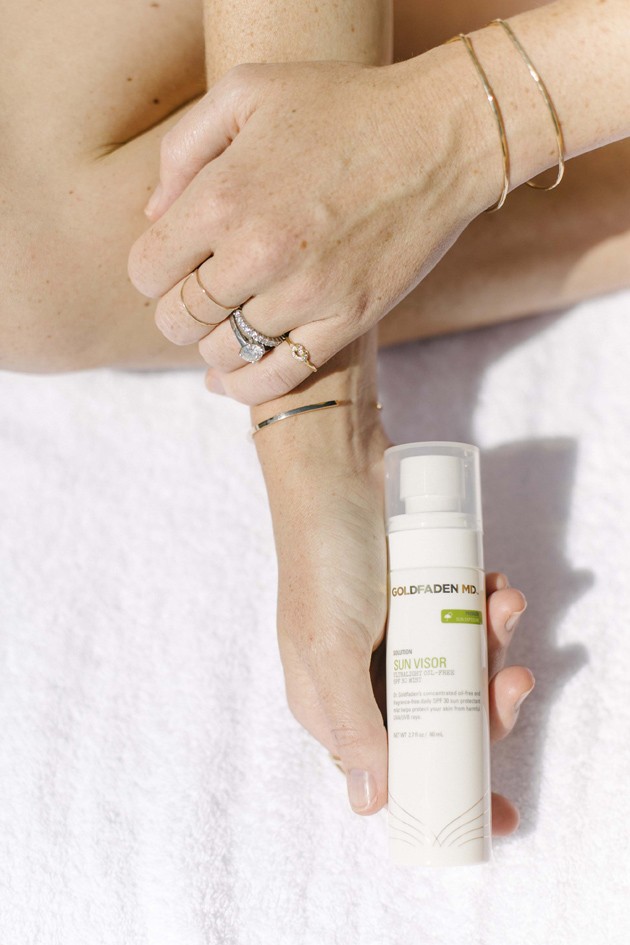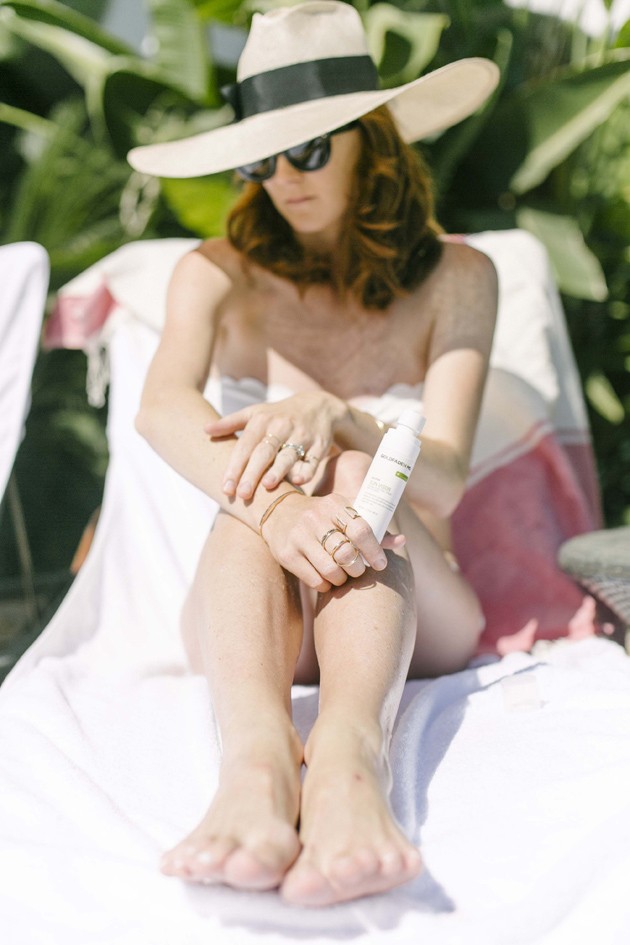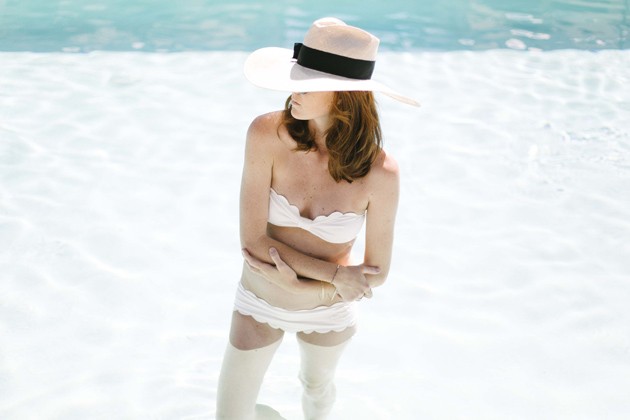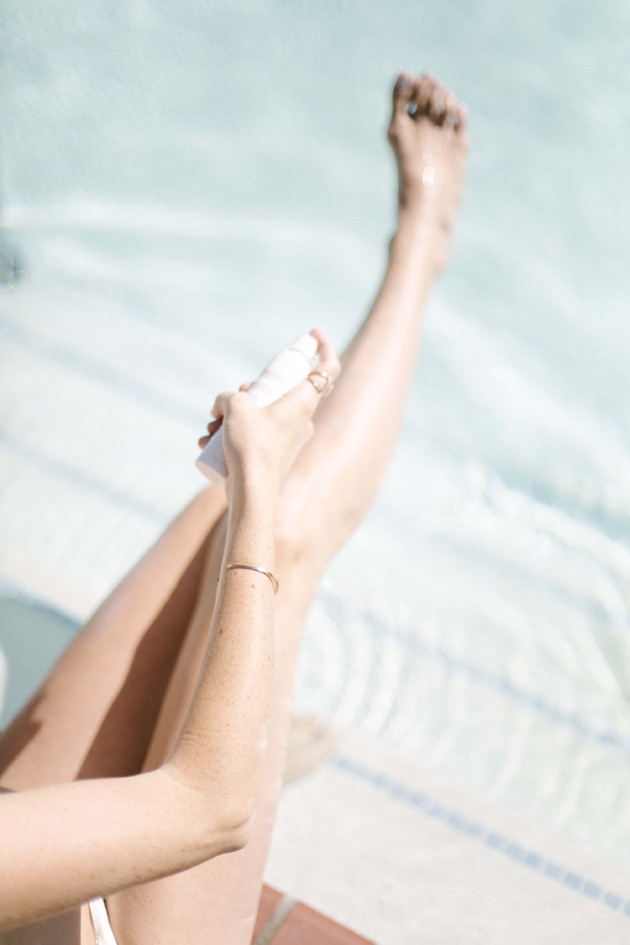 Photography by Arna Bee