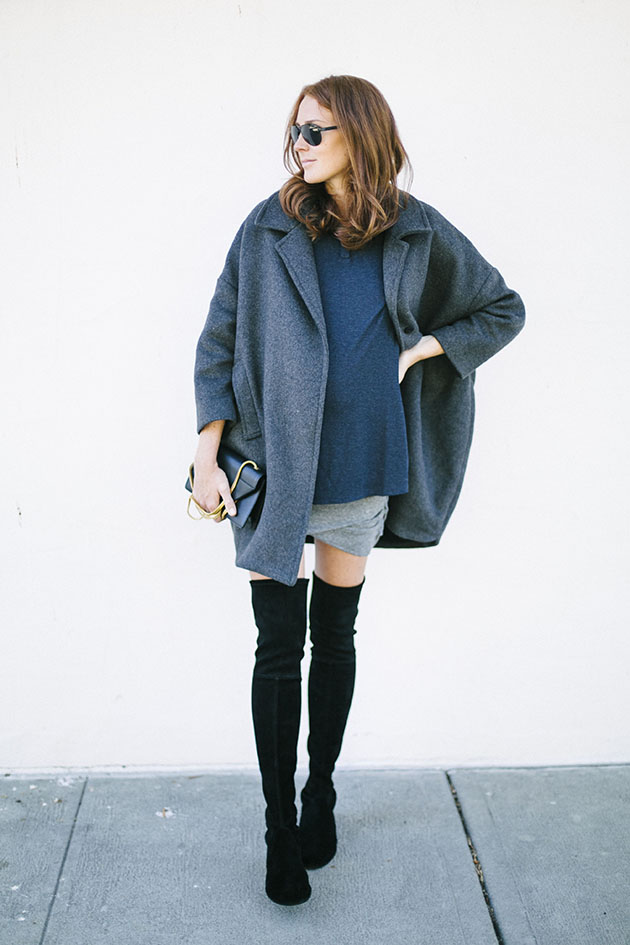 When I first found out I was pregnant a few different friends practically tripped over themselves with excitement to tell me about a clothing line called Hatch. "Incredibly chic options for a mama-to-be" was how it was described to me. But the best part was that all of them were still wearing the pieces long after baby. Sure enough I fell head over heels for the collection even before I really needed any type of extra bump room. Last week—week 32 of my pregnancy—I had the chance to partner up with the amazing brand and style 5 looks over the course of a week. Not only did I feel great and like myself but friends who aren't even pregnant were asking about my looks, a huge compliment considering I'm nearly 8 months pregnant. Here's a recap of my five days in hatch.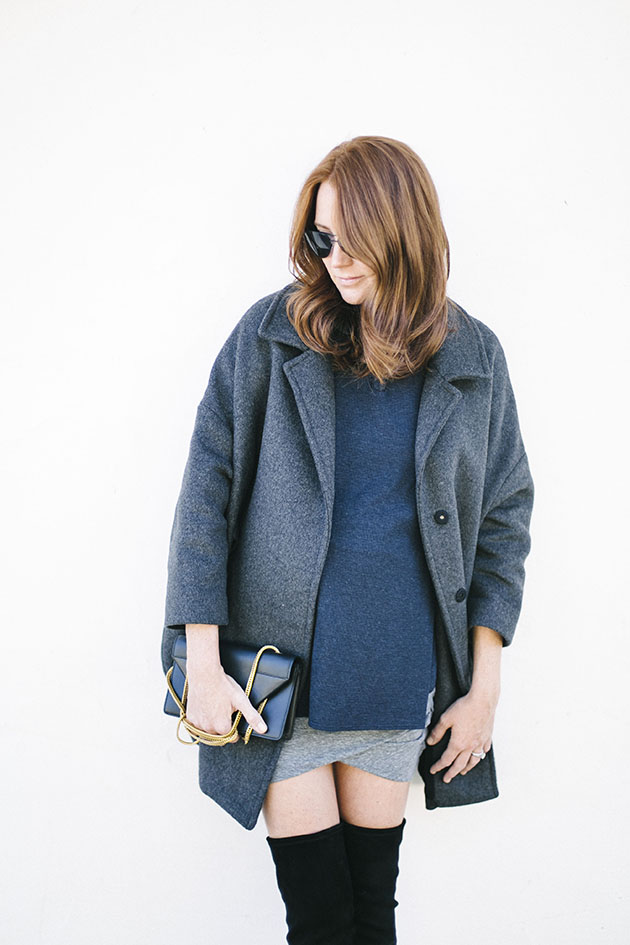 Last year I searched and searched for the perfect cocoon shaped winter coat and never had any luck. So when I spotted this one I immediately picked it out as a favorite. Turns out the cocoon shape is the perfect compliment to a bump. For a foggy day of meetings I threw it on with gray layers and over-the-knee black boots.
Hatch Topper coat and henley top, Pam & Gela dress, Stuart Weitzman boots, Chanel sunglasses.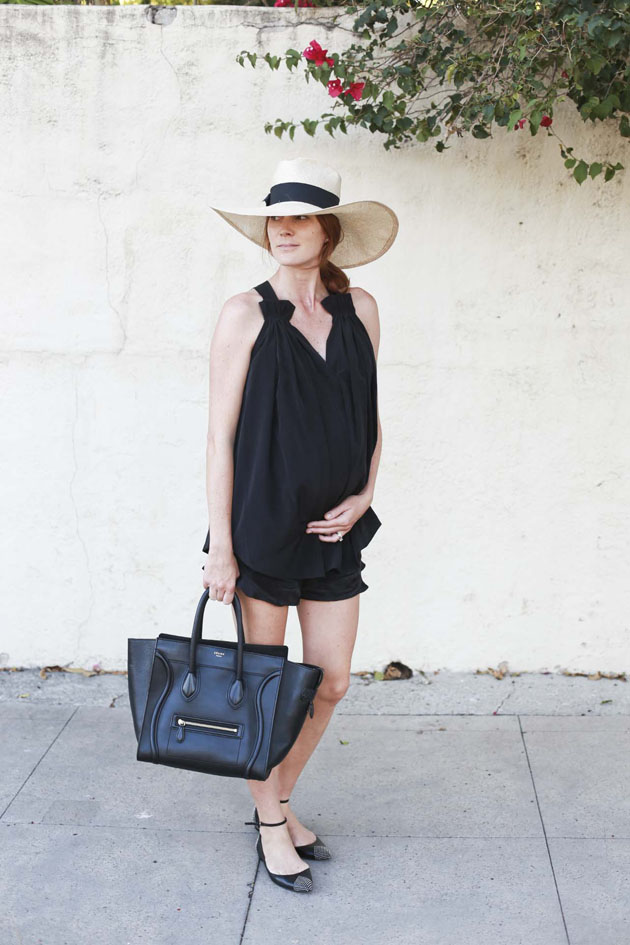 On a toasty day nothing seemed better than this breezy hatch top. It took me from daytime errands to a casual evening at home. It's a must-have for me these days.
Hatch Lily tank, Cynthia Vincent shorts (similar), Zara shoes (similar), Celine bag (another find I'm lusting over here), Gladys Tamez Wren hat.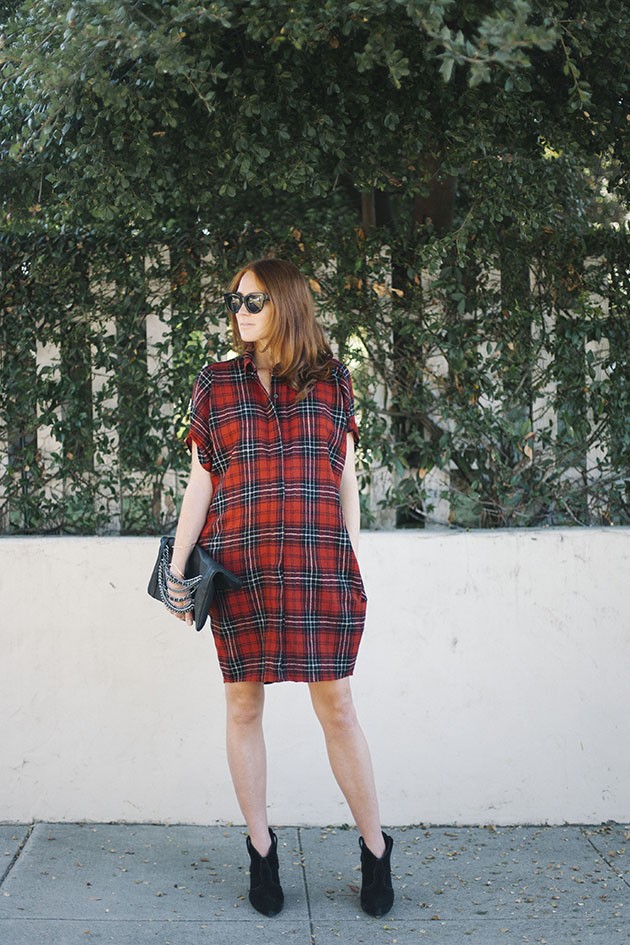 My favorite fall find from Hatch has been this button-down dress. The plaid immediately put me in the mood for the cooler season ahead and is crazy comfortable while still being stylish. I got so many people asking me about this number when I wore it, hard proof that Hatch isn't just for those expecting months. Fact, the girls at the Isabel Marant store even inquired about it.
Hatch plaid dress, Ash boots (similar) and clutch, Celine sunglasses.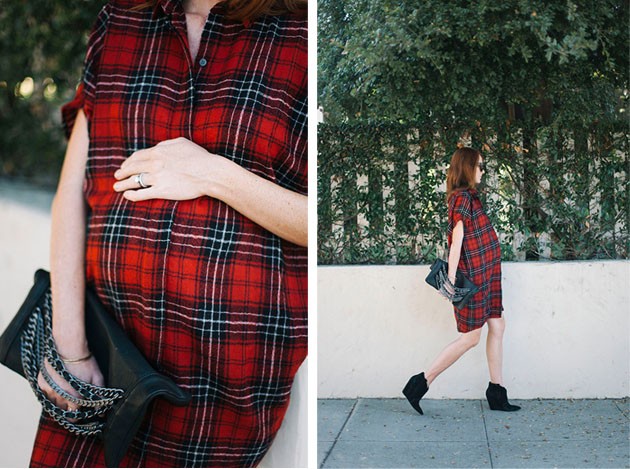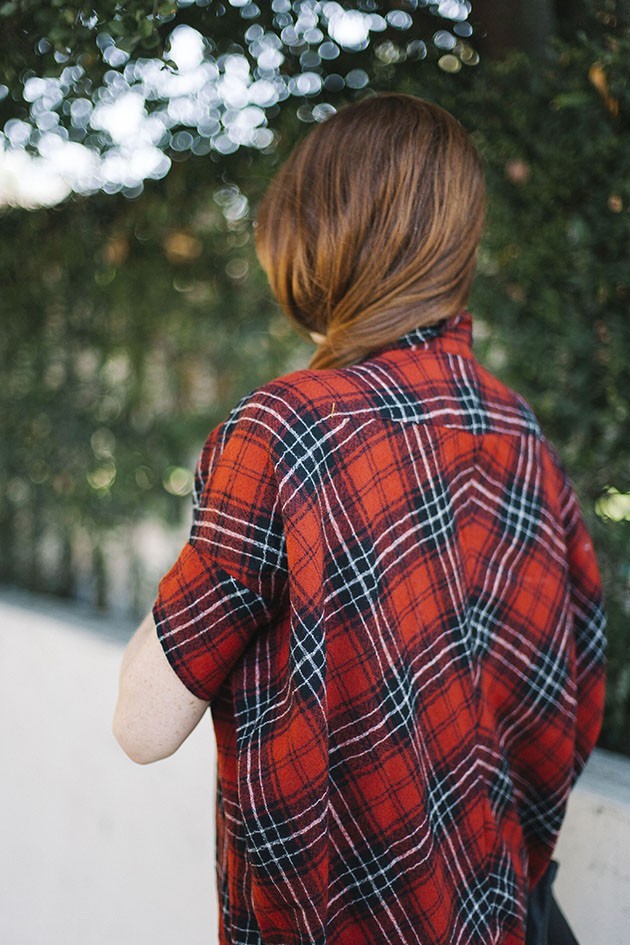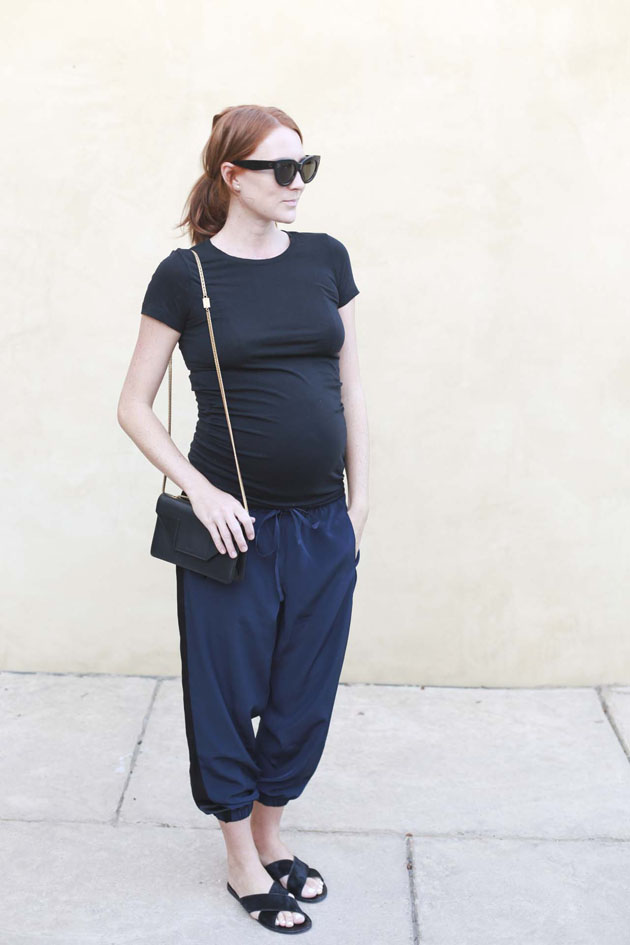 Finding pants aside from maternity jeans has been a tough. I was thrilled when I got these silky tuxedo pants, especially since I'm a sucker for a black and navy combo.
Hatch pants, Gap tee, Ancient Greek sandals, Saint Laurent bag, Celine sunglasses.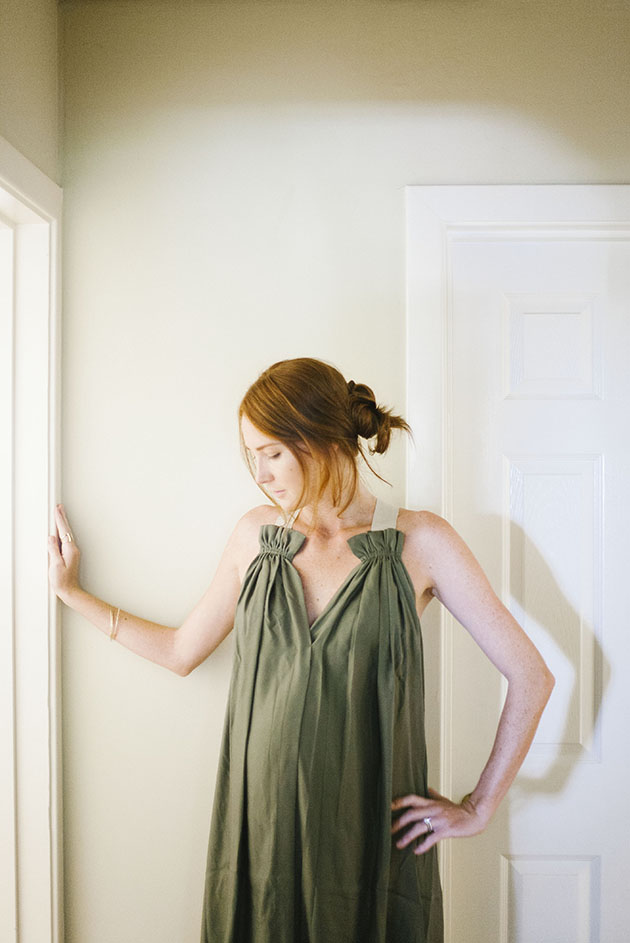 Someone told me to squeeze in as many date nights before baby arrives. So one night I threw on this flowy dress, one of my favorites by Hatch, and ventured out for a night of Italian food with my hubs. I have a wedding to attend next month and this is most definitely getting pulled out.
Hatch Lily dress, Alexis Russell bangles.
More Hatch favorites…