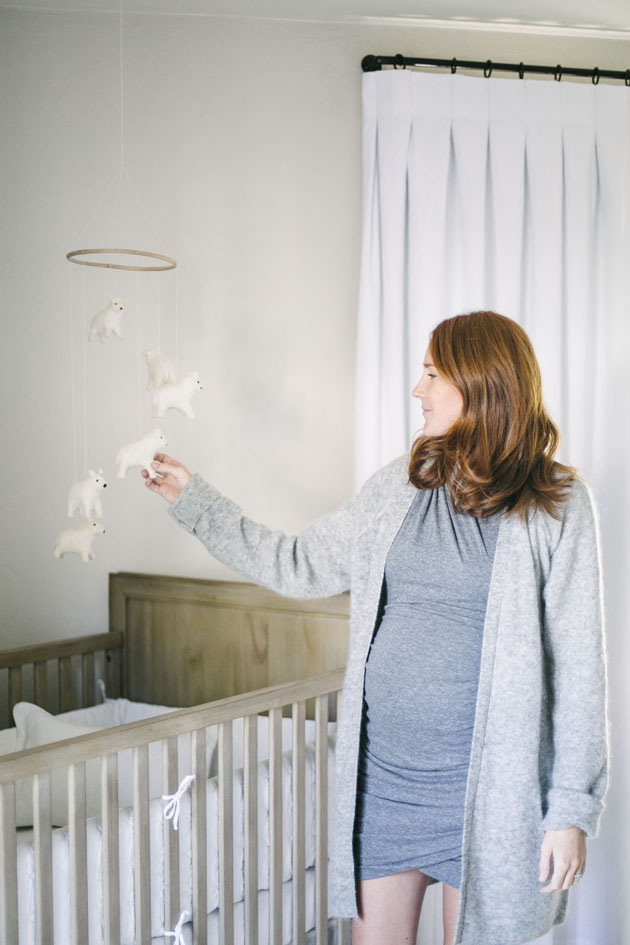 I've been giddy these days about sharing a recent (and extra special) project with all of you. I teamed up with Anthropologie to create a nursery for baby W and its become one of my favorite rooms in our house. What they say about "nesting" is most definitely true. My mind has been all about getting our home ready for baby these days and Anthropologie has been a favorite destination—just take a peek at their new arrivals here, so many amazing pieces, which is part of their new House & Home collection. When it came to the nursery my goal was to create a calming, soft and neutral setting since we are leaving the gender a surprise. I went with white, grey and flax as my color palette and incorporated different textiles and textures to the mix.
Wearing: Pam & Gela dress, oversized gray sweater.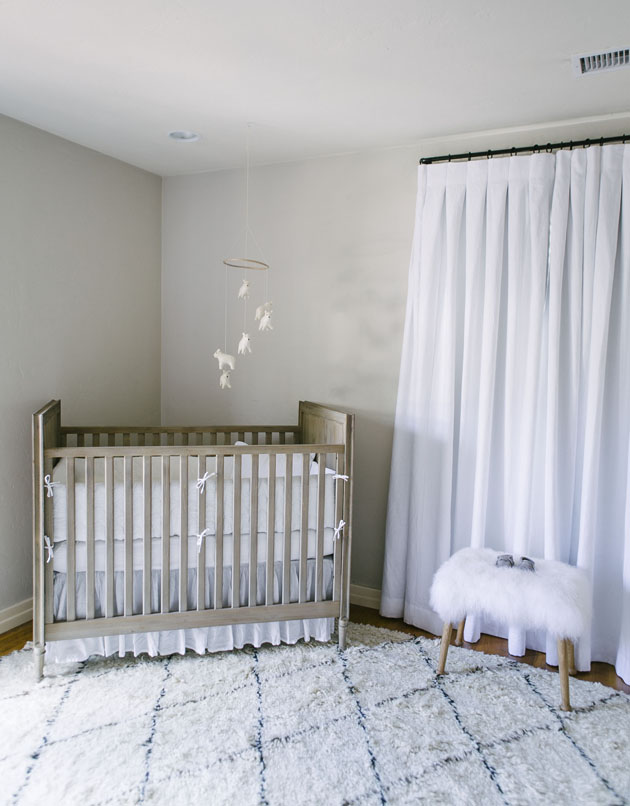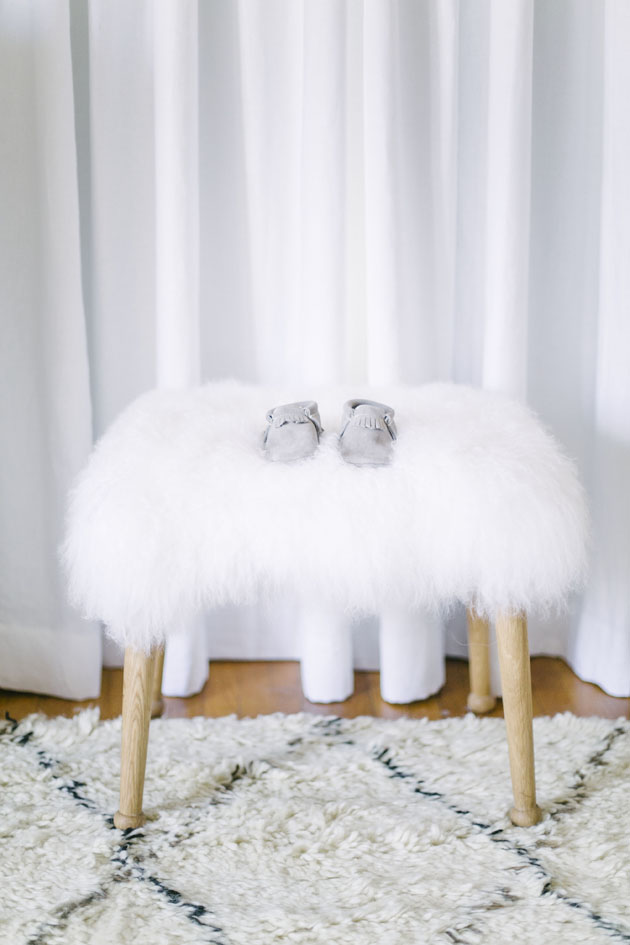 The very first piece of furniture I picked out that inspired the entire room was this fur stool. I loved the fluffy texture and angelic feel and decided to design the rest of the nursery around it. The last piece I chose was this Moroccan style Amala Flokati rug that ultimately brought the entire room together—too perfect seeing that we found out we were pregnant on our trip to Morocco.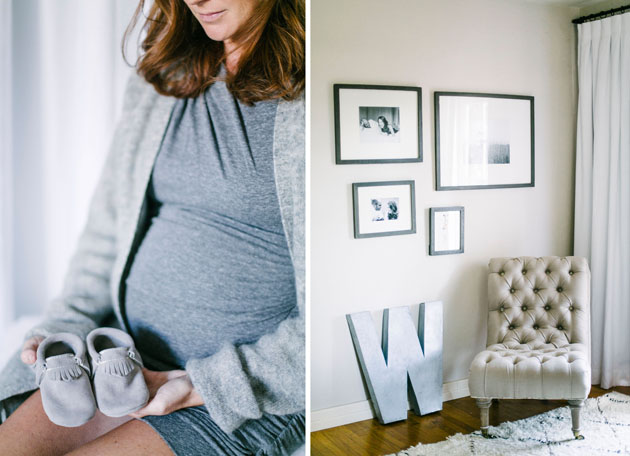 Since putting the room together I've been finding myself lounging, reading and napping in this little nook. We filled the wall with family photos and purposefully positioned the chair by two french doors so on sunny days the breeze can float in.
Orianna chair, Minimalist gallery frames, Oversized Zinc Letter.

I'll be spending quite a bit of time here so I'm still working at making it as convenient and organized as possible, while getting tips from other mamas. My husband had the shelves made, something I know will be rearranged constantly, but for now one just begged for a gang of cute stuffed friends like Louis the lion and this knit doll.
Wire hamper, vintage towel rack (another great find here), Aden + Anais sleep sack, old baskets (other great nursery storage here).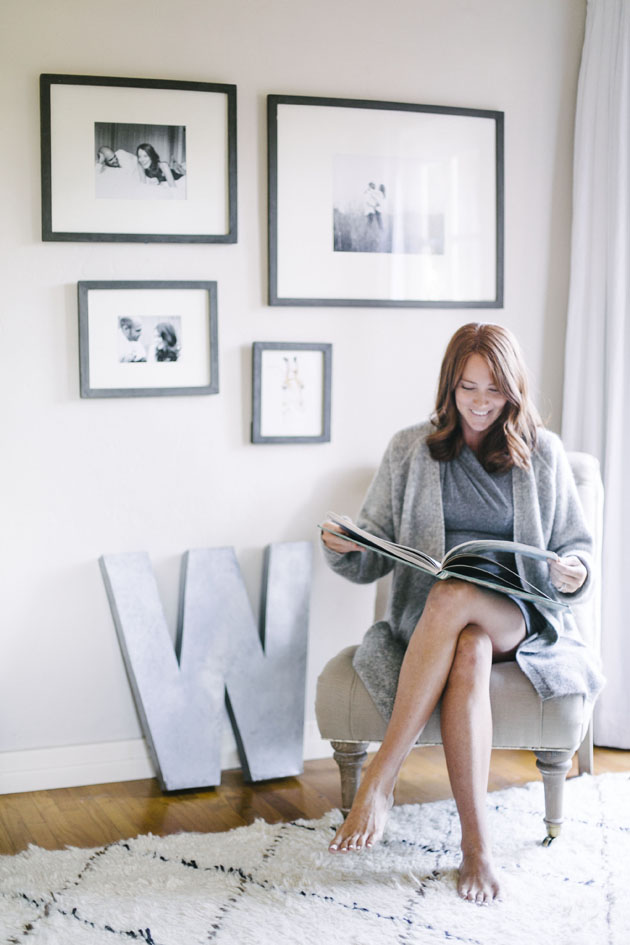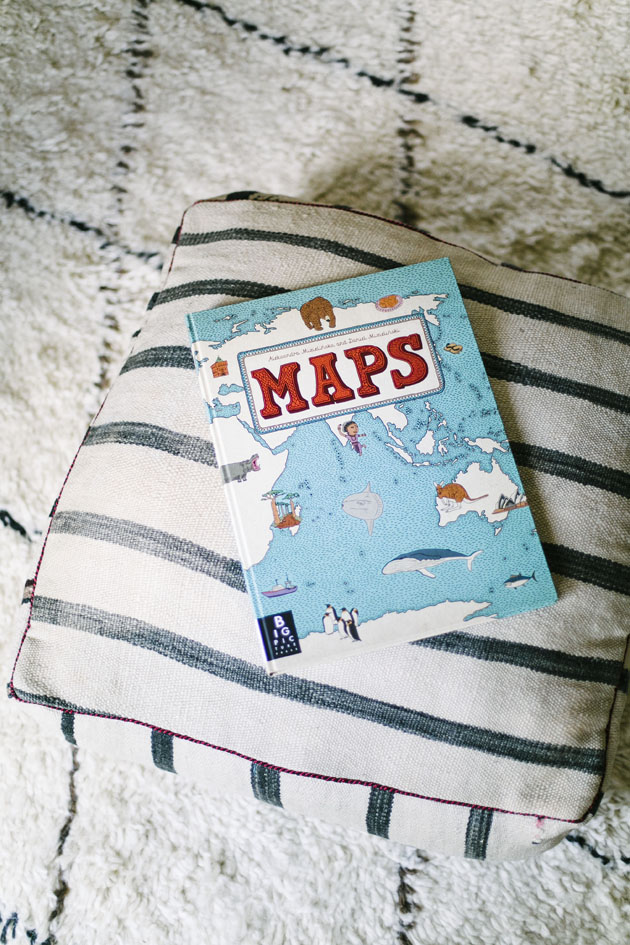 We brought this striped pouf back from Morocco with us but Anthropologie happens to have a handful I've been coveting which also inspired me to finally use ours—check out the selection here. One wish we have for our baby is that he or she will get to travel and experience the rest of the world, this maps book seems like the perfect introduction.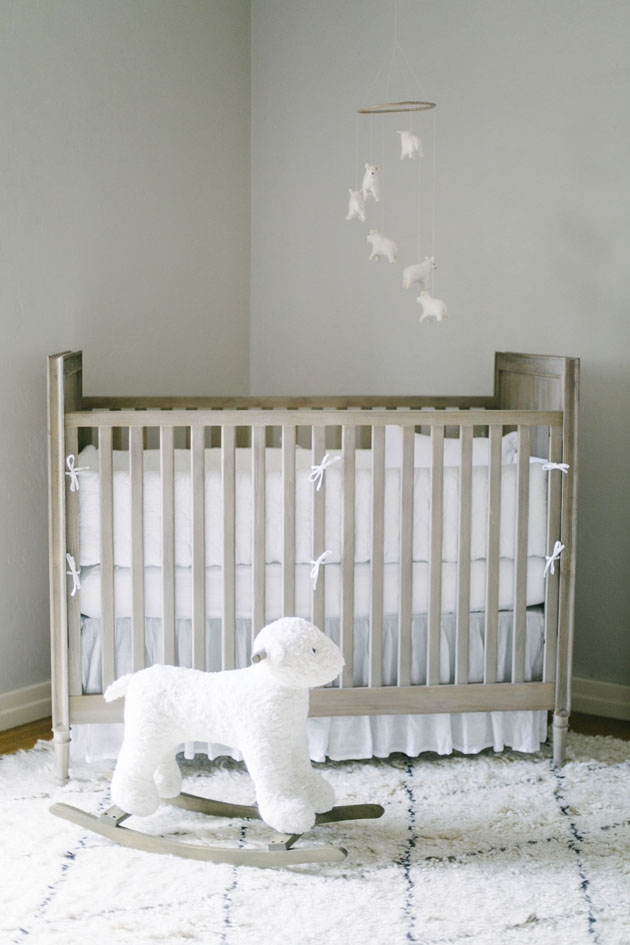 We found our crib, rocker, mobile and changing table at Restoration Hardware. For bedding I picked über soft options from Aden + Anais.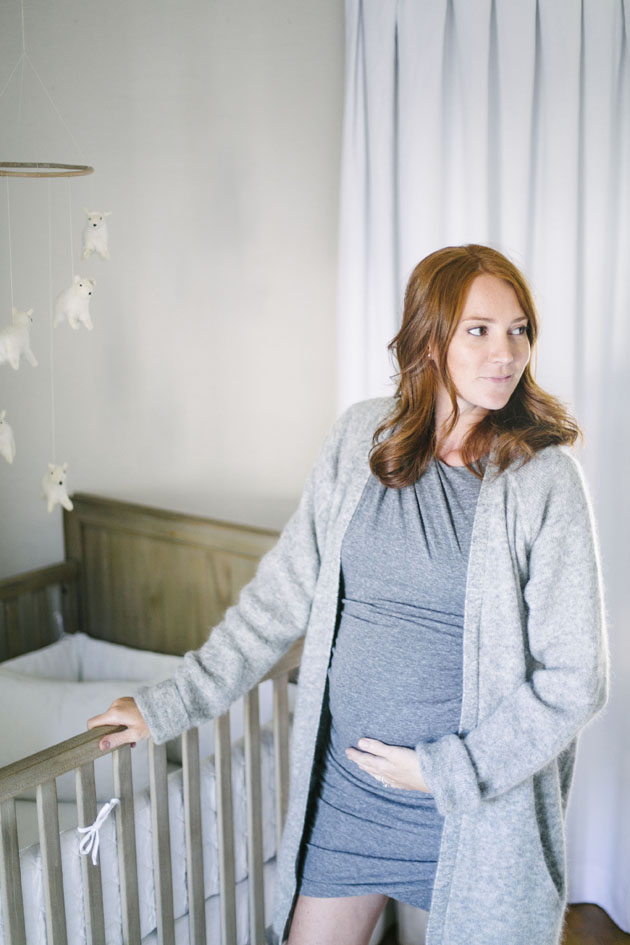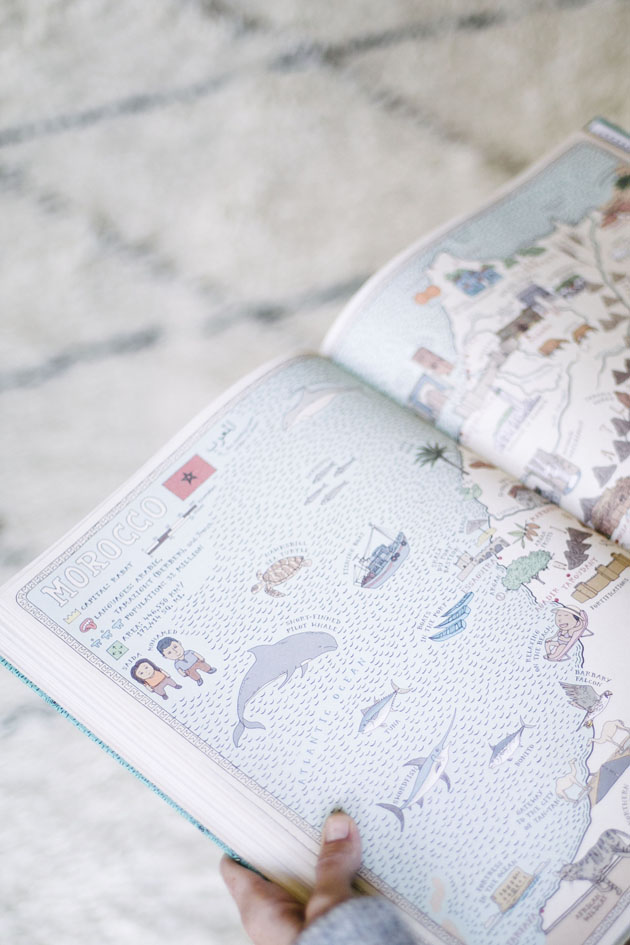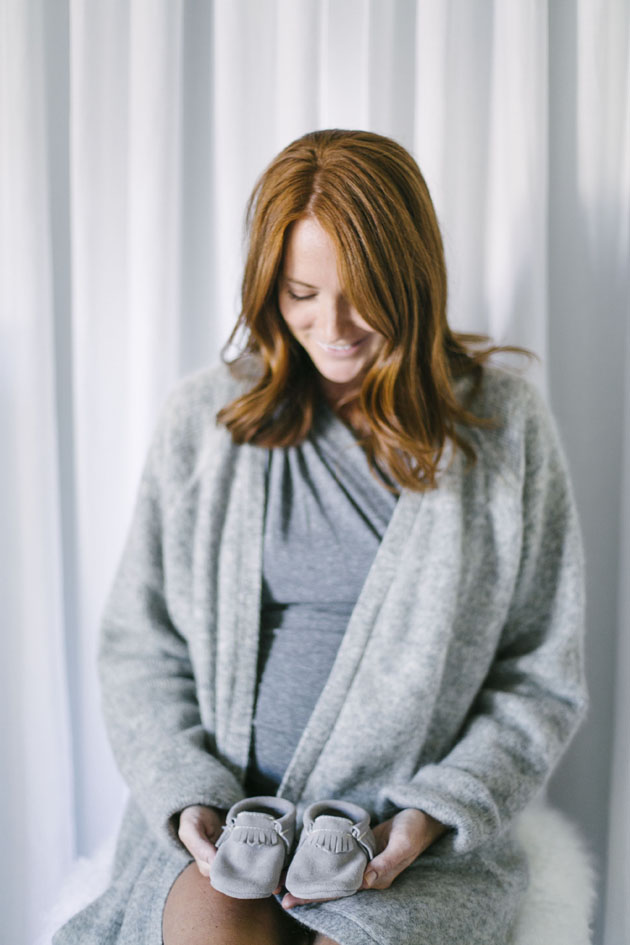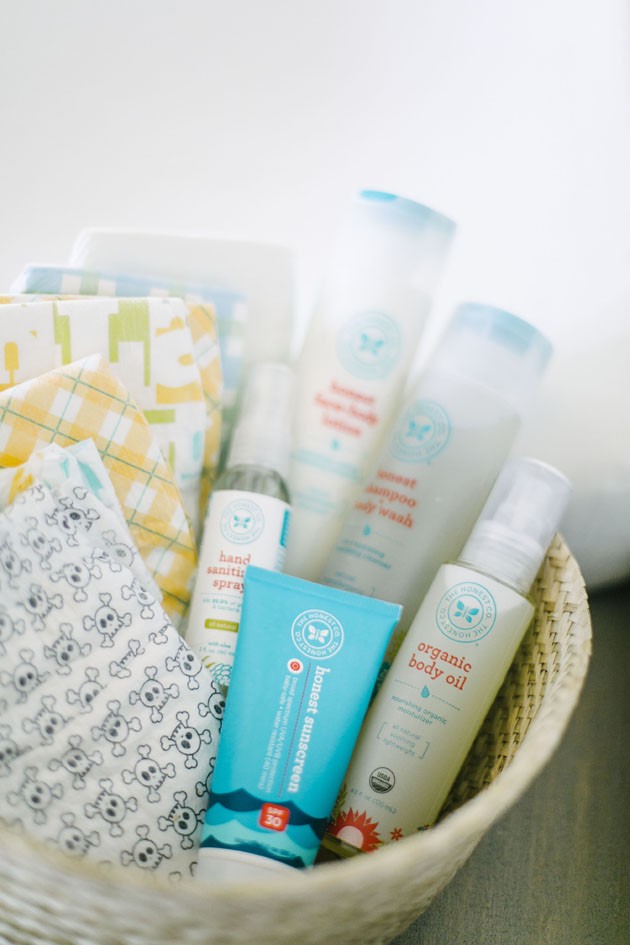 Other moms I know can't say enough about Honest products. I filled one of my baskets with all the essentials for baby including some stylish diapers.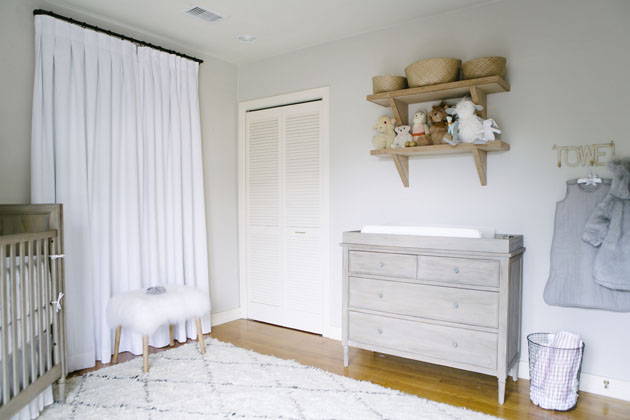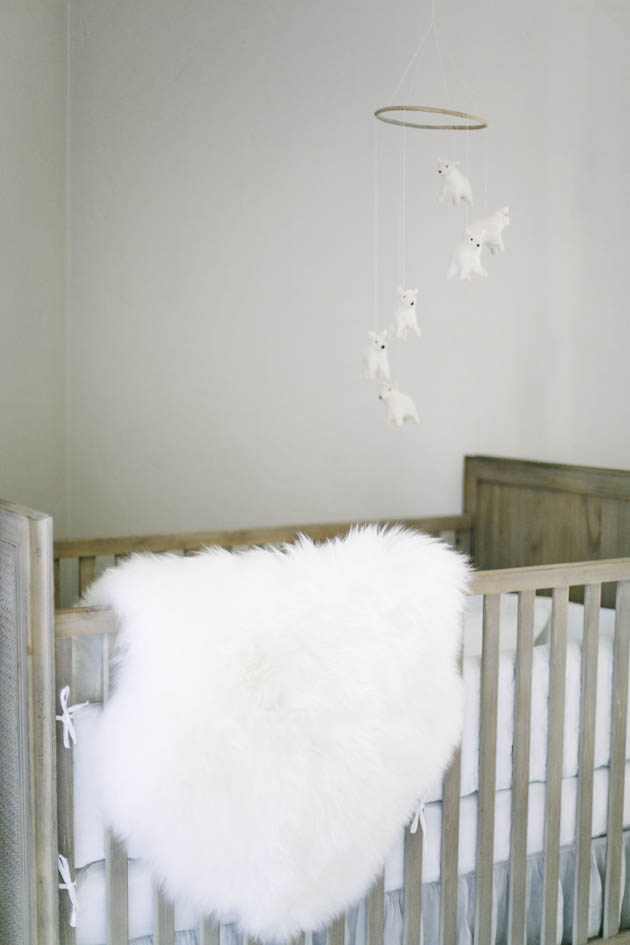 A sheepskin rug from Elks and Angels adds an extra soft touch to the crib and will no doubt be a favorite for laying baby down for some eskimo kisses.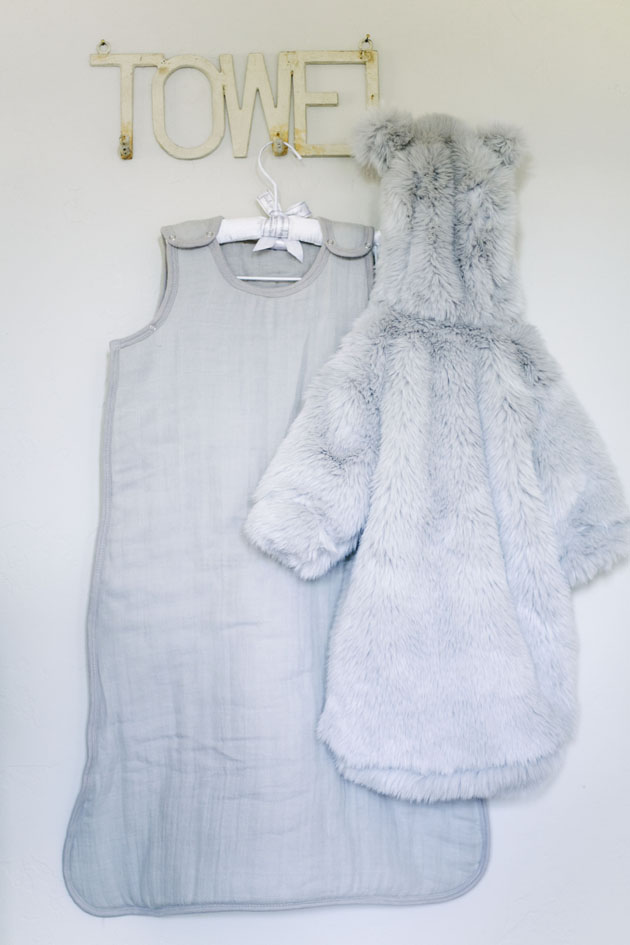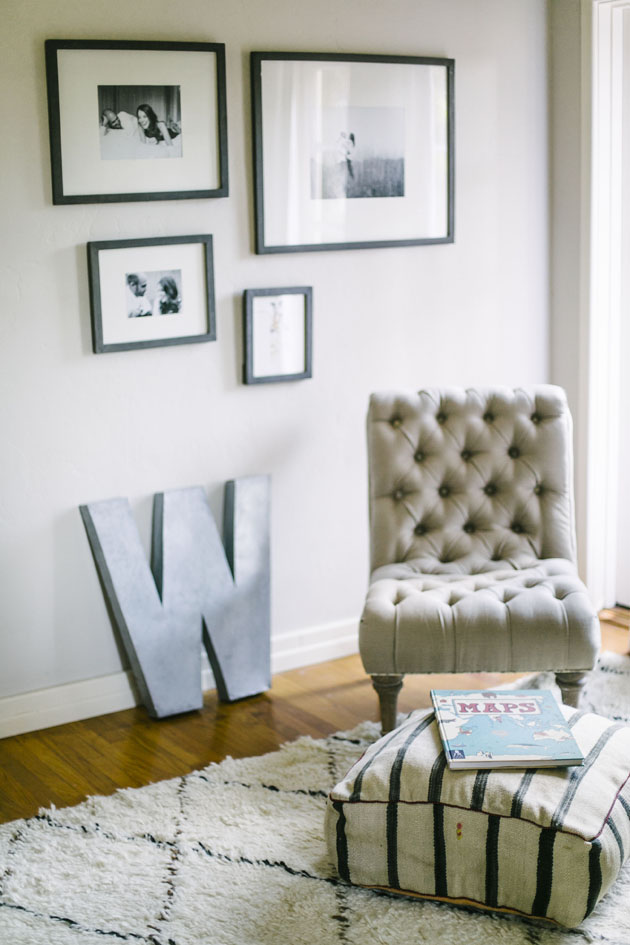 I can't begin to tell you all how fun it was to put this nursery together! And naturally, I'm busting at the seams with other Anthropologie finds I fell in love with. Here are some favorites I wish I could fill another room with. Also be sure to read more about our nursery and the process over on the Anthropologie blog.