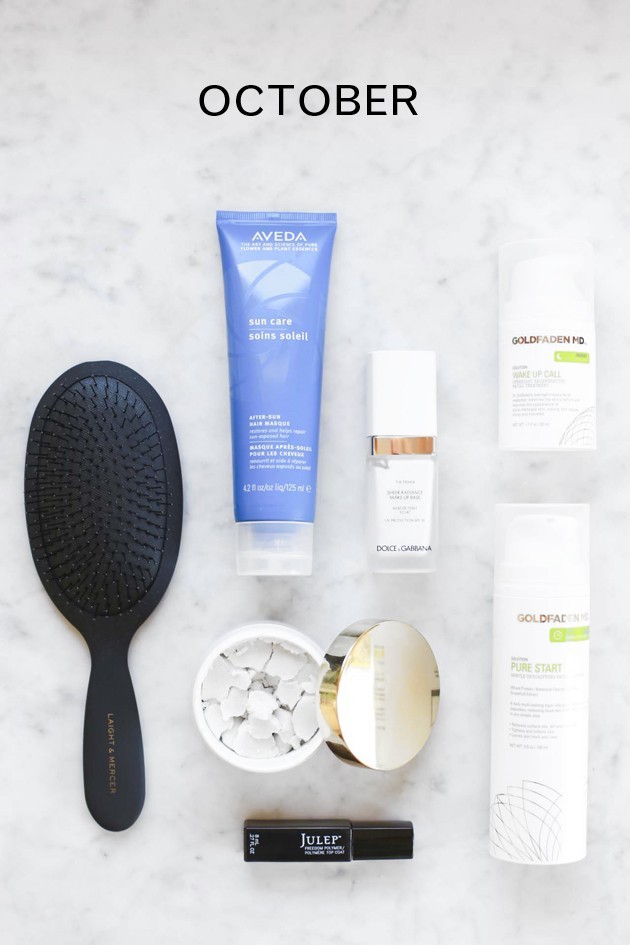 It always feels good when someone tells you that your skin is glowing. I was surprised and flattered after hearing this twice last week, a rare compliment at this time of year considering I'm notoriously dealing with a dull and dry complexion. So what's been my secret? I wish I knew the exact reason for my recent "glow" but I have a hunch it has something to do with a.) a little time off in Palm Springs and b.) a few new beauty favorites that have been working wonders.
Clockwise from top right: Goldfaden MD Wake Up Call and Pure Start, Julep glossy top coat, Goldfaden MD Doctor's Scrub Advanced, Laight & Mercer hairbrush for wet hair, Aveda After Sun Hair Masque, Dolce & Gabbana The Primer.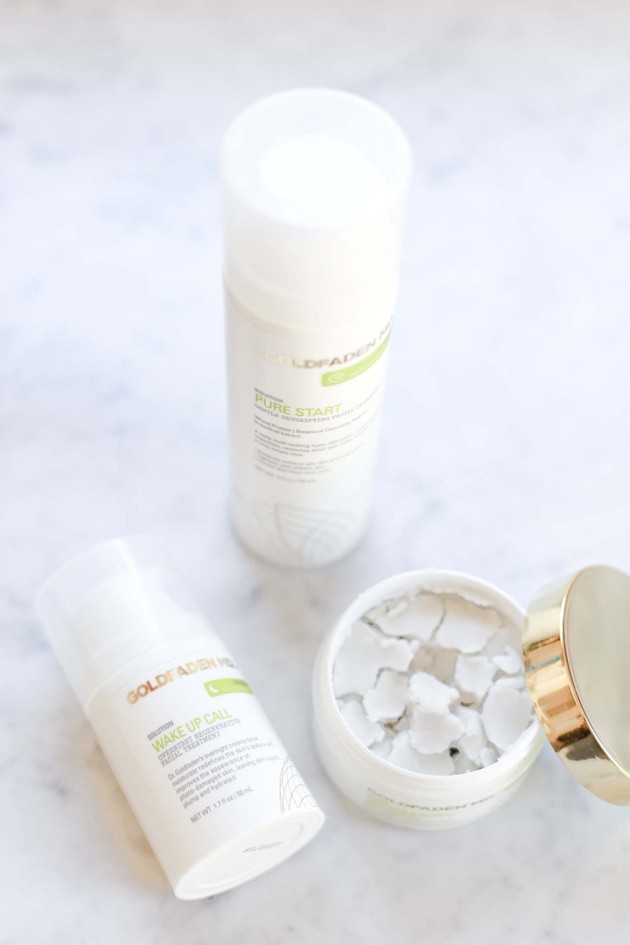 I've become a huge fan of the entire Goldfaden MD line since becoming addicted to their Sun Visor sunscreen this summer. I'm particularly loving the newest product to come out, Doctor's Scrub Advanced, which I've been using once a week. It's the most effective way to combat dull skin. I keep it in the shower, add warm water to the grainy substance and massage over my face. It's crazy amazing how soft my skin is afterwards.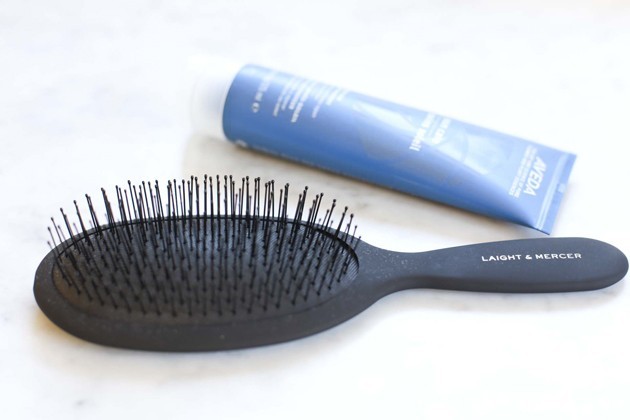 Thanks to the never-ending summer of 2014 I've been frequenting the pool and beach and in turn giving my hair a beating. In an effort to save my locks I first went and got a healthy trim and then picked up a few essentials after getting tips from my hair stylist. First, since I'm in and out of the water and constantly washing my hair I got a Laight & Mercer wet hair brush. True fact, your hair is more susceptible to damage when its wet. This brush has specific bristles to keep from any breaking and snapping occurring—I'm 100% convinced it's helping. Next using this after sun hair masque by Aveda keeps my hair from drying out too much from the sun, chlorine and salt water.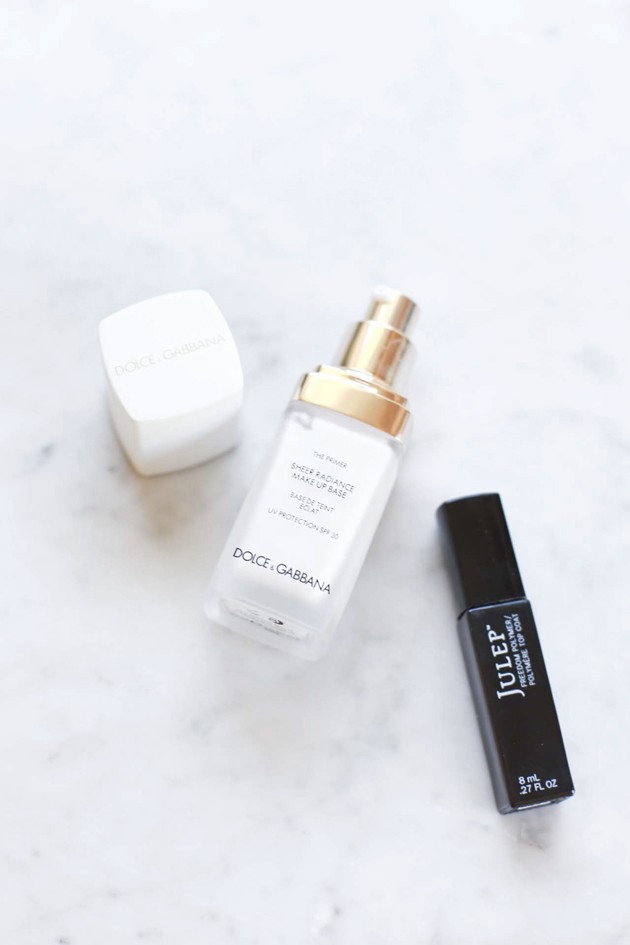 Manicures last about 3 days for me before chipping. Between spoiling myself with fancy paws I've been brushing on a clear thick top coat from Julep for a polished and natural look. Another recent go-to has been Dolce & Gabbana's The Primer, which I've been loving. Like most primers it preps the skin making it smooth for foundation, but what's different about this one is that there's an added dewy effect that I love.