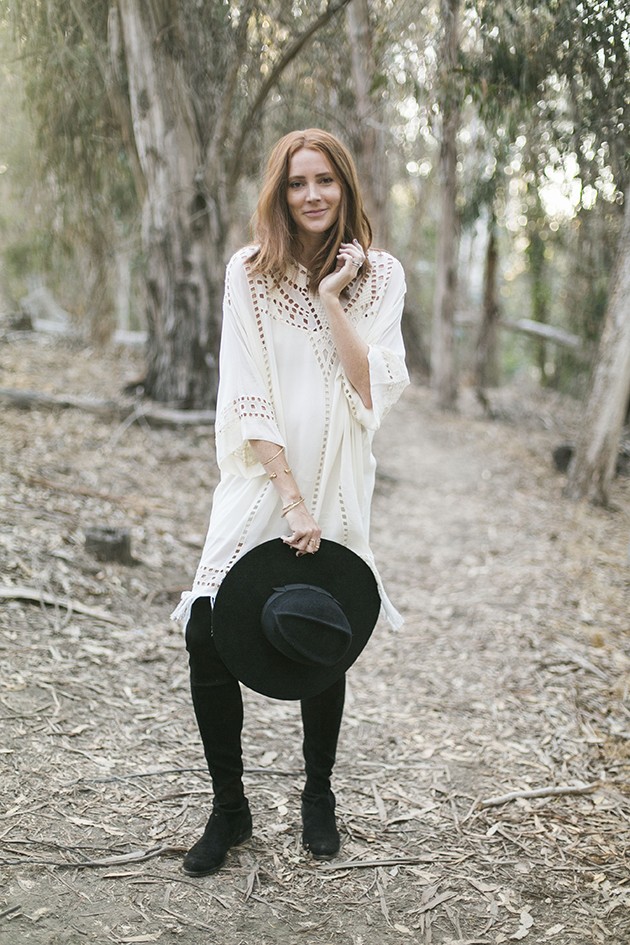 Every once in a while I'll slip on an outfit that makes me feel like a completely different version of myself. I love when this happens. Its one of the amazing things about fashion that continues to fuel my fire. Thanks to Stuart Weitzman, a suede pair of beauties have been doing just that. When I put them on I feel more like a bohemian Brit than a southern California girl. So much so I've started shopping around them, picking up pieces to wear with my new over-the-knee boots while channeling Kate Moss and Poppy Delevinge—hence the necessary wide brim hat. Last week I found the ultimate pairing to wear with my statement boots, naturally it's by Isabel Marant.
If the boots alone weren't loads of inspiration for you, check out the Rock Roll Ride short film below from Stuart Weitzman that will no doubt have you coveting boots, fall weather, convertible rides, a trip to the countryside and wind in your hair.
Stuart Weitzman boots, Étoile Isabel Marant Enery dress (also in black here), Gladys Tamez Bianca hat, Zoe Chicco ring, Carrie Hoffman knuckle ring, Alexis Russell bangles, Jennifer Fisher cuff.