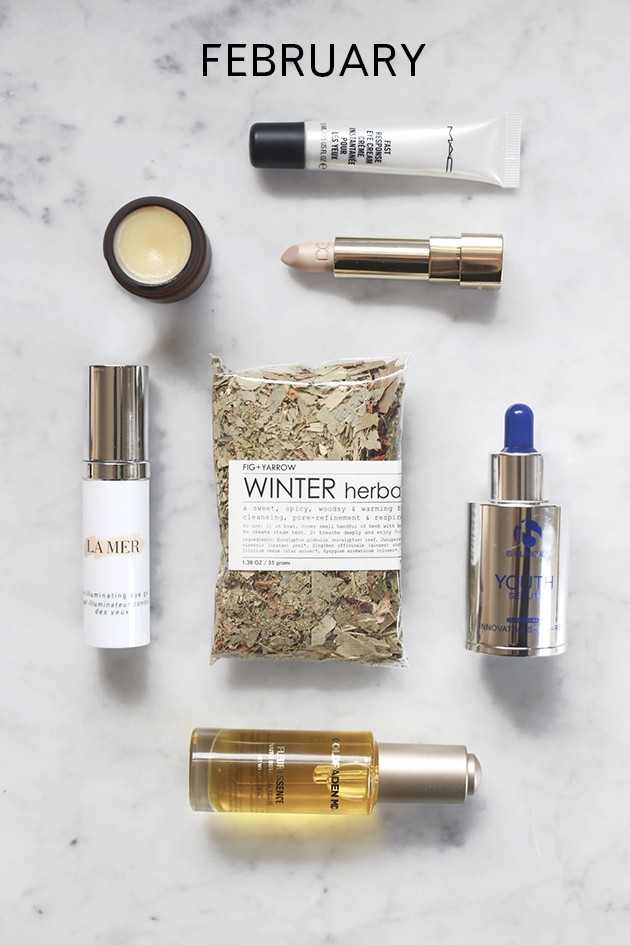 I've discovered two new beauty rituals as of late that I've become slightly addicted to. The first happens just around the time I get my coffee each morning. I've been storing my favorite eye cream in the fridge so after I wake up, wash my face and head to the kitchen for a little caffeine I load on a cool layer of eye cream—I've been loving the new La Mer Illuminating Eye Gel. I actually feel like it de-puffs my eyes instantly. My second new ritual involves a little unwinding at the end of the day. After Elin falls asleep at 7:30, I get a pot of hot water going for a cup of tea and a mini facial. I recently discovered Fig + Yarrow's Winter herbal steam and I'm addicted to the way it makes my skin feel clean and soft. Not to mention I'm incredibly calm and relaxed before hitting the sheets.
Here are a few other favorite beauty finds this month…
Above clockwise from the top: M.A.C. Fast Response Eye Cream, Dolce & Gabbana lipstick in Shimmer Nude, IS Clinical Youth Serum, Goldfadden M.D. Fleuressence Cell Oil, Fig + Yarrow Winter Herbal steam, La Mer Illuminating Eye Gel, True Nature Pacific lip treatment.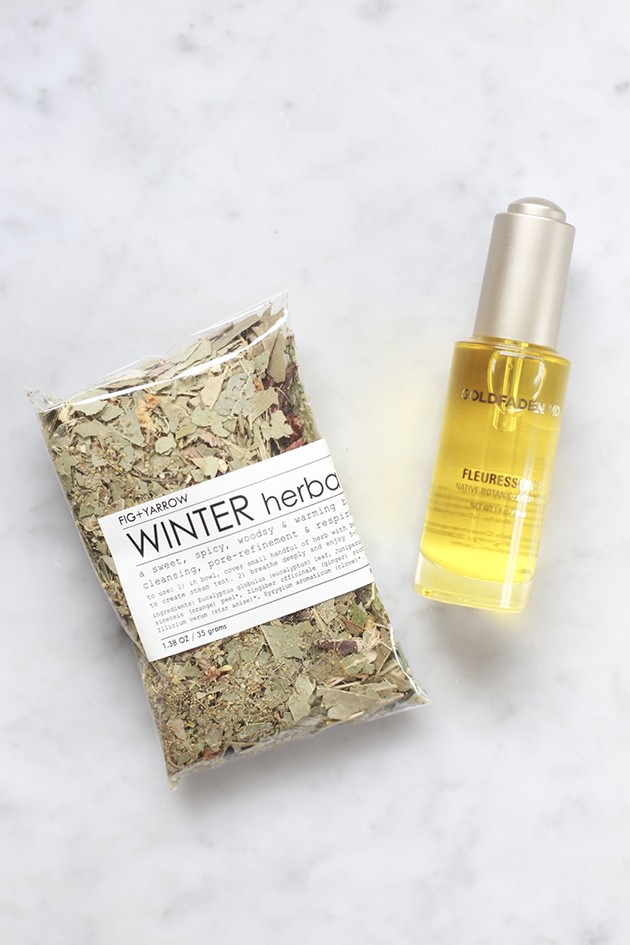 So how does a facial steam work? Fill a bowl with boiling water and add a Fig & Yarrow's herbal cocktail. Then lean over the bowl, throw a towel over your head and let the steam do its job. I've been following up with my moisturizer and adding a few drops of Goldfadden M.D. Fleuressence Cell Oil which leaves my skin incredibly silky by the morning.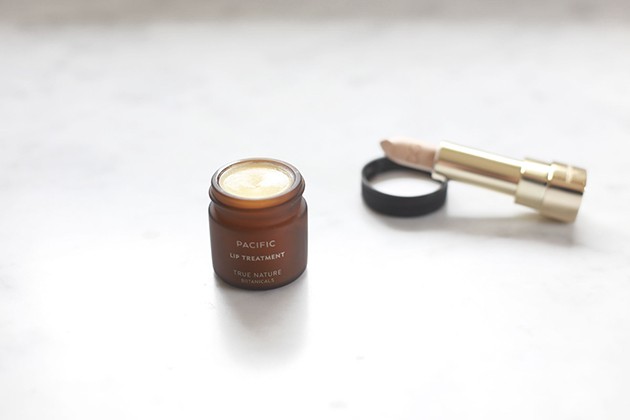 Lately my lips have been parched thanks to the dry winter climate. I've been loading on this lip treatment by True Nature at night and mixing it with nude lipstick during the day.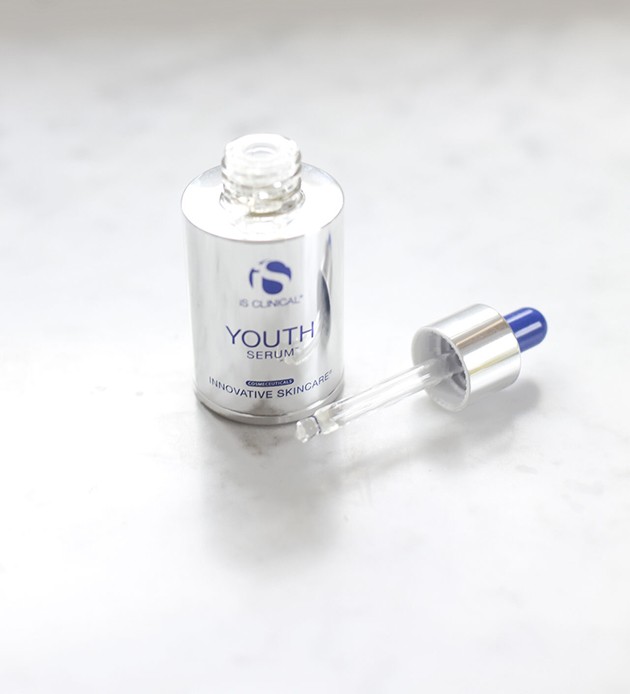 There are some products that work and some that don't work when it comes to beauty. This little bottle of magic works! I've been putting IS Clinical Youth Serum on in the mornings before my moisturizer and it's amazing how my skin feels, well, younger! Plump, tight and smooth. Run don't walk to snag a bottle.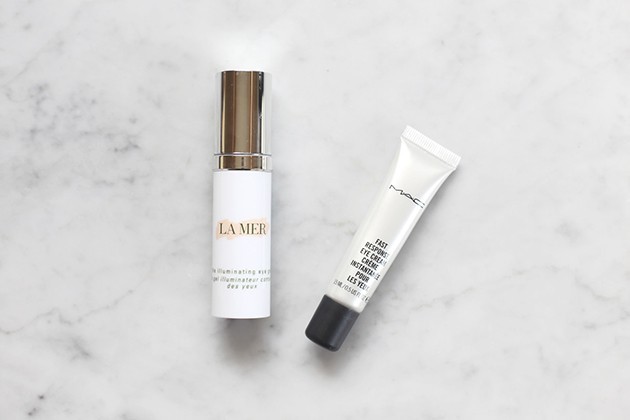 My morning eyes cure: first I put on La Mer Illuminating Eye Gel, which I keep cool in the fridge, and then as a first step in my makeup routine I apply M.A.C. Fast Response Eye Cream. Works like a charm for puffiness and dark circles.