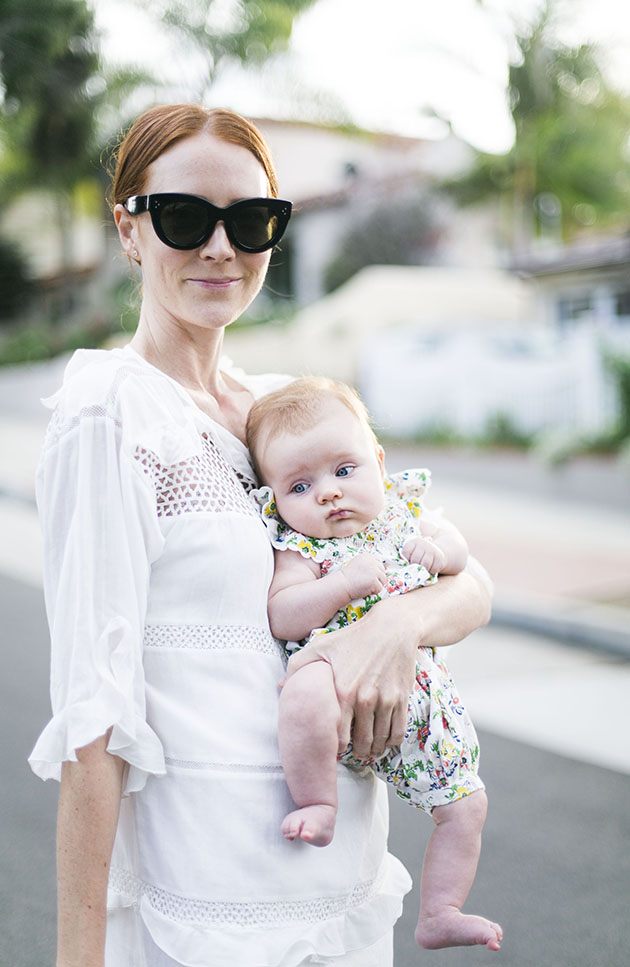 I laugh just thinking about our very first outing with Elin. It was to her first appointment with the Pediatrician and just days after she came into the world. I put her in a cozy outfit, buckled her in the car seat (which seemed like a big deal at the time because she hated it) and we were off with time to spare. The first thing they asked me to do was strip her down sans diaper. The second the nurse said that I realized I came completely unprepared—no diaper bag, no wipes, nothing! I felt like such a rookie in that moment and realized that even my fancy Celine bag now required a pouch of essentials. The nurse handed me a diaper and wipes and reassured me that it happened all the time and was no big deal.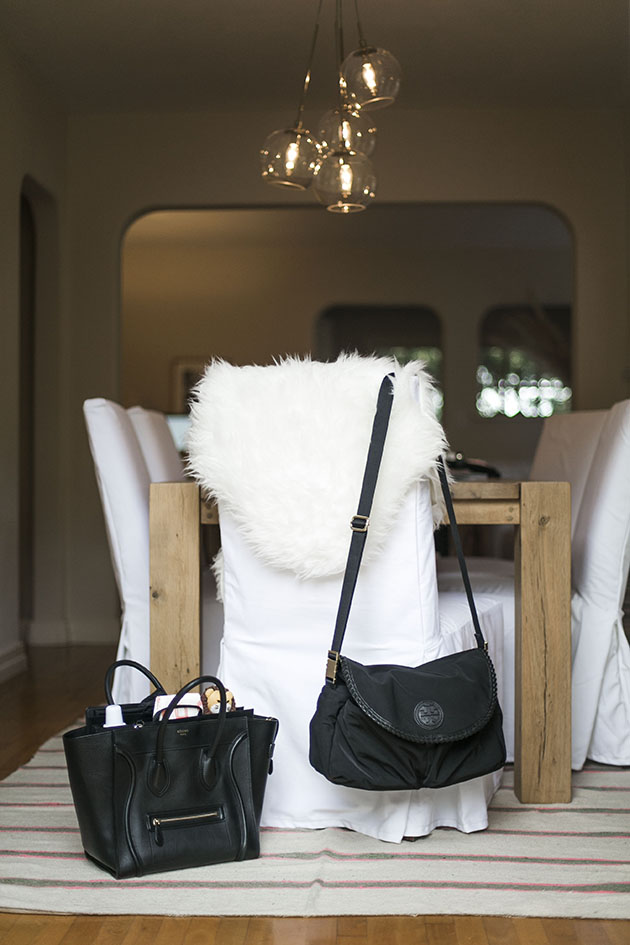 I learned quickly that as a mom you have to be prepared. So I keep one fully stocked diaper bag in my car at all times and use this insert with different totes. Here's a peak at what I keep in both.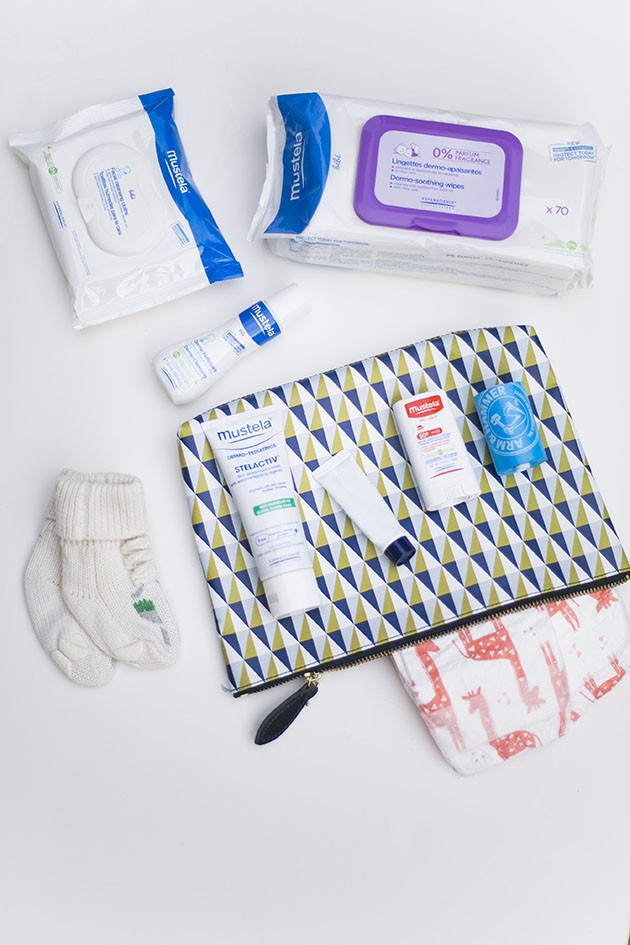 Clockwise from top left: Mustela facial cleansing cloths and wipes, Arm & Hammer baggies for messy situations, Mustela sunscreen stick, lip balm, Mustela Stelactiv for diaper rashes, Robyn Glaser pouch (other favorites I use here and here), diapers, Stella McCartney knit socks, a travel size Mustela cleanser.
Side note: I'm completely obsessed with all things Mustela. So I'm thrilled to share a little incentive for you all to try some yourself. Baby or no baby I promise you'll become obsessed with their gentle and clean smelling products. I steal Elin's foaming wash all the time! Enter CIHT5 at checkout to receive $5 off your first order!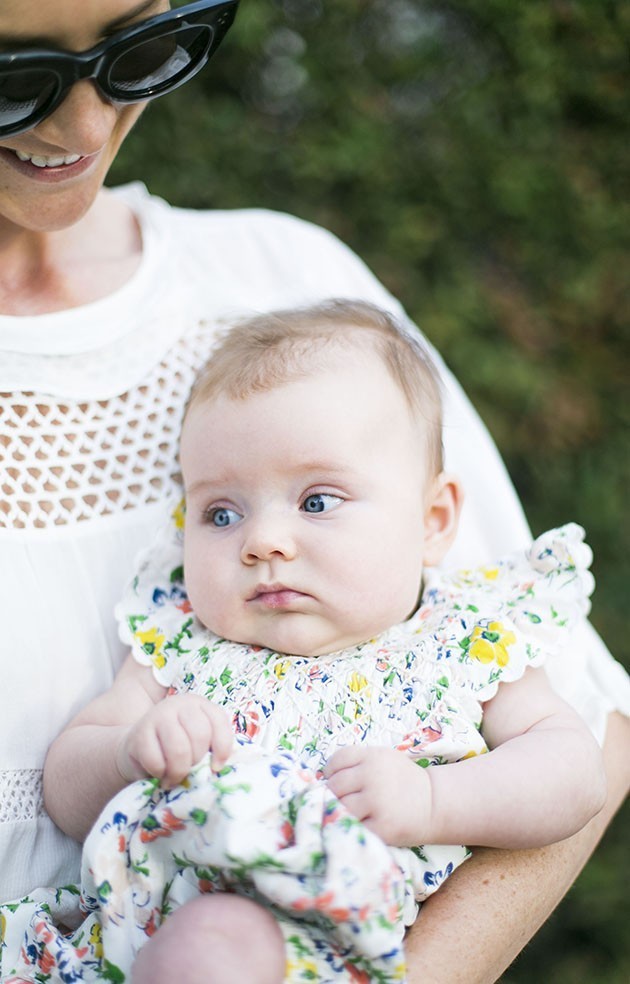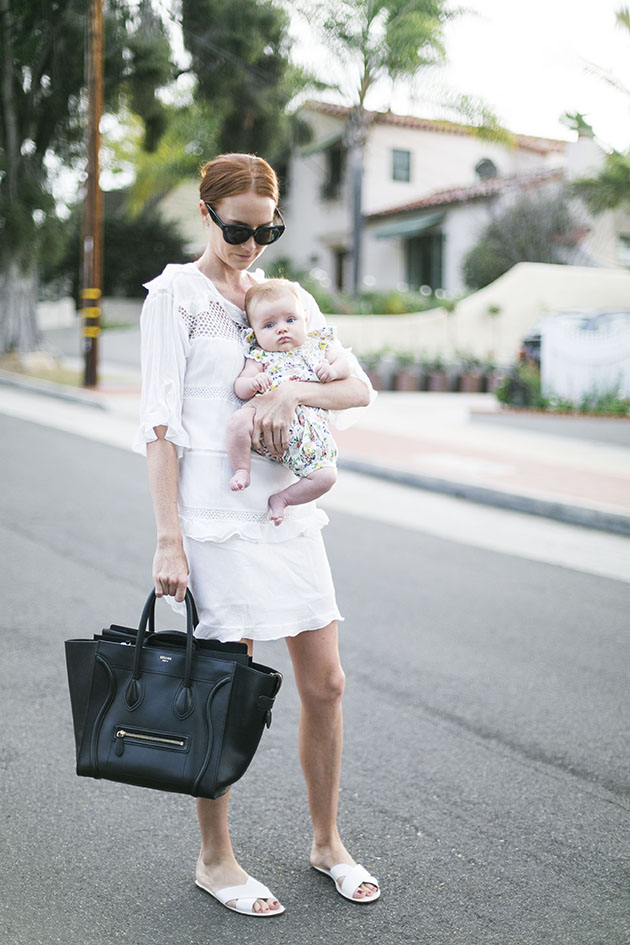 On me: Isabel Marant dress, J.Crew sandals, Celine sunglasses (similar) and bag (similar).
On Elin: Stella McCartney floral overalls.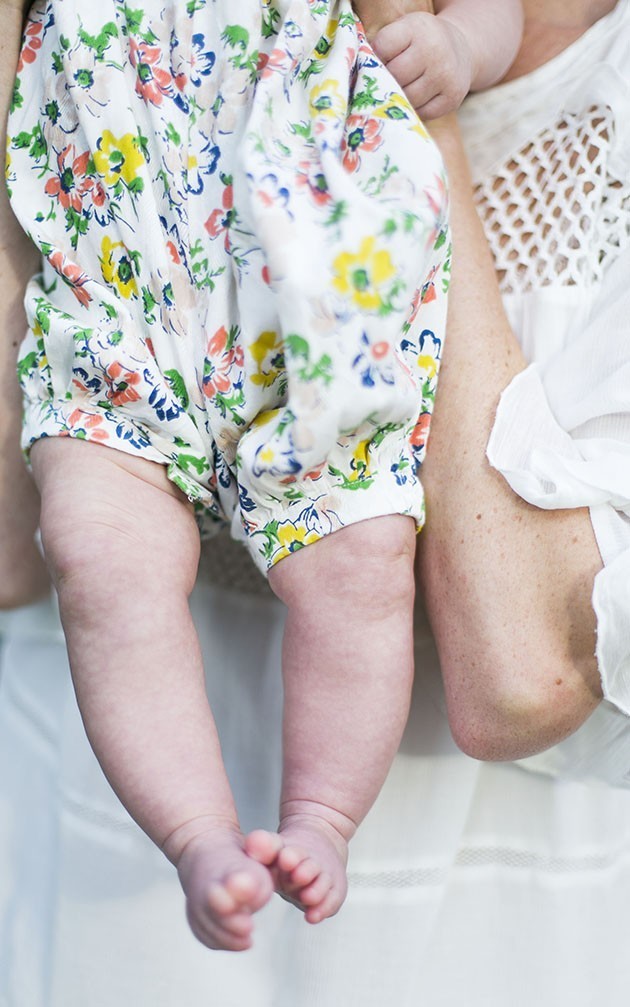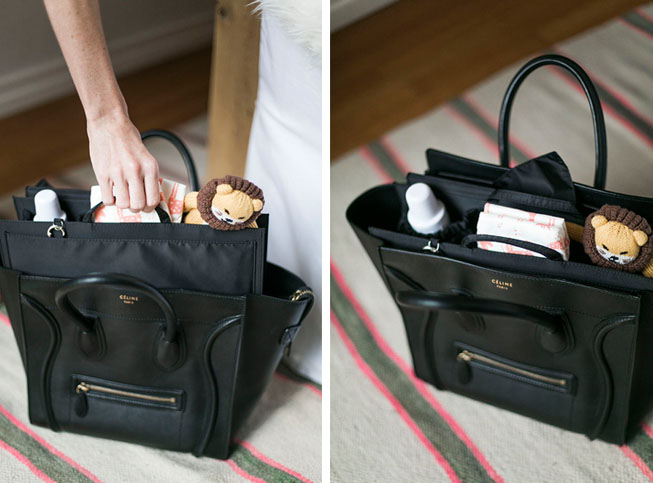 An easy solution to keeping your favorite designer totes around—Life in Play tote insert.
Images by Arna Bee // Thank you to Mustela for supporting this post.