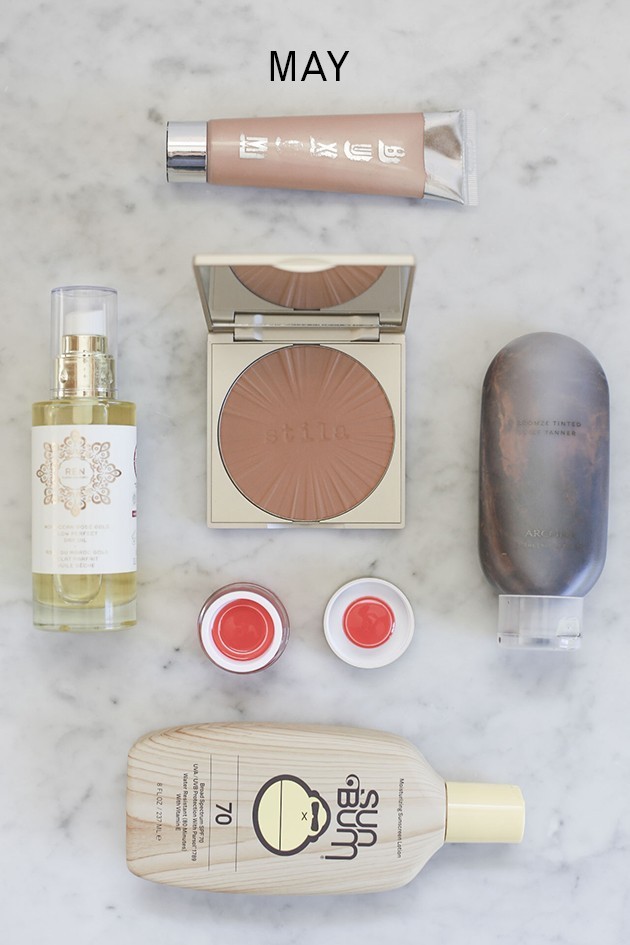 I caught our weather lady on the news yesterday with a giant grin as she delivered nothing but high temperatures and perfect beach weather for Saturday and Sunday. At first I was giddy about pulling out a swimsuit and cover up and then it dawned on me… my pasty limbs were far from being poolside ready. With a getaway on the calendar for this weekend I decided a little cheating was in order—sunless tanning to the rescue. Here are a few tips and other product favorites for getting a summer glow before the real deal kicks in.
Clockwise from top: Buxom Luminizer, Stila Bronzer, Arcona self tanner, Sun Bum sunscreen, Stila Aqua Glow Watercolor blush, Ren Rose Gold Glow Oil.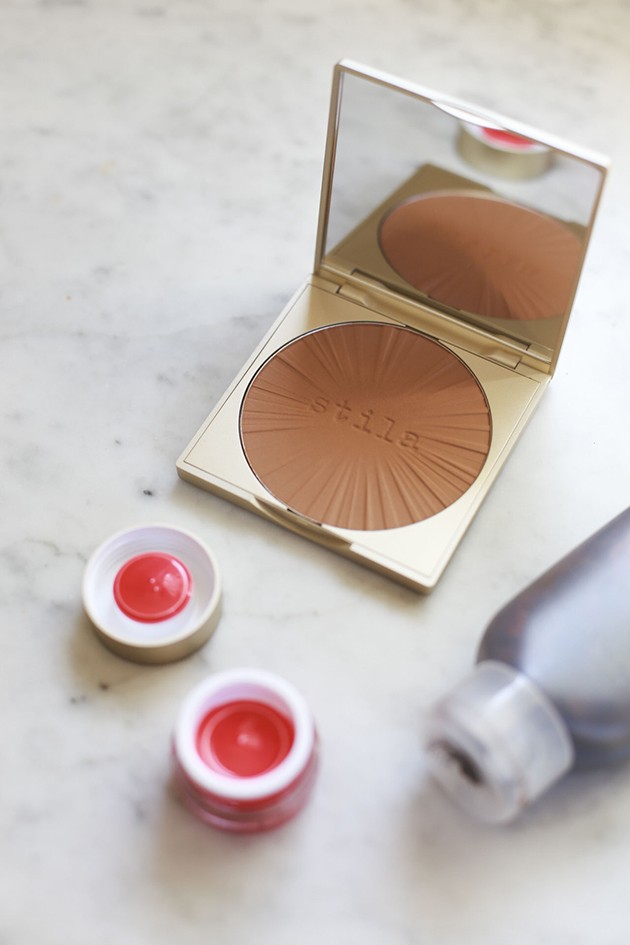 A good bronzer goes a long way. I usually swipe some on my cheek bones, forehead and a teensy bit on the bridge of my nose. Adding a little dab of Stila Aqua Glow Watercolor blush and Buxom Luminizer ties it all together.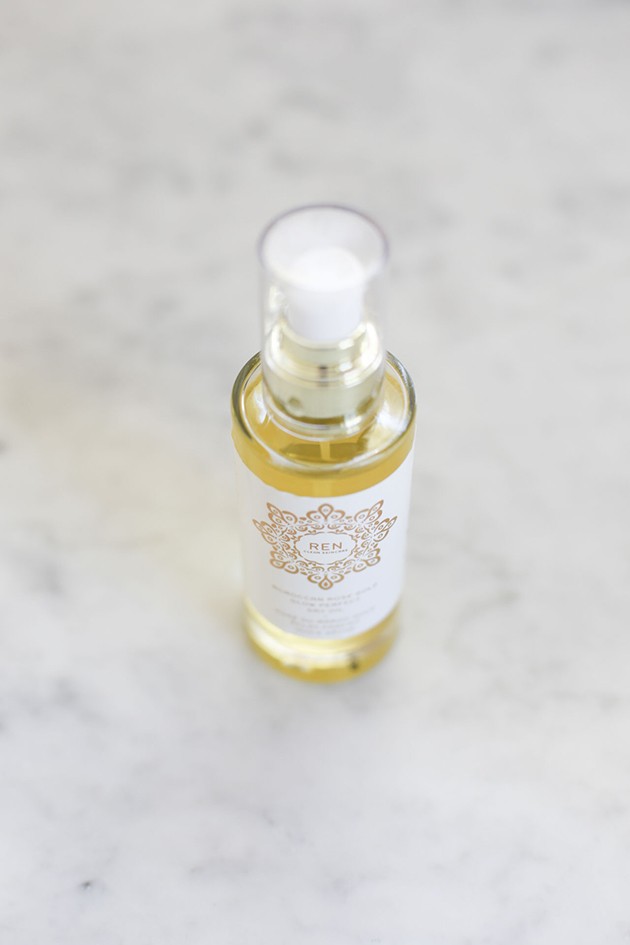 Whether its an airbrush tan or self tanning lotion, keeping your skin hydrated is the key to a sun kissed and dewy look. I love putting on Ren Rose Gold Glow Oil the day after getting a faux tan.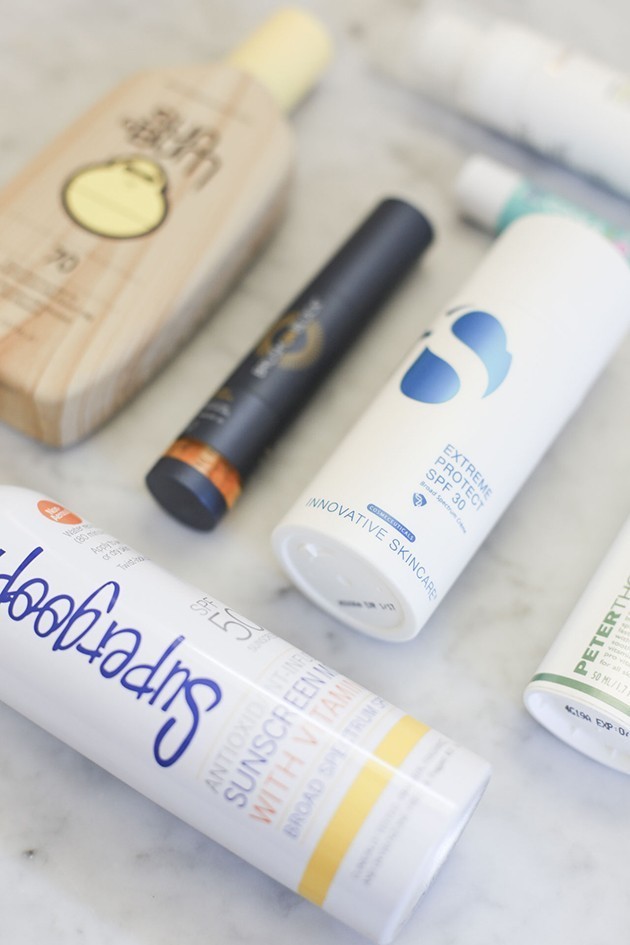 I'm a sunscreen fanatic all the way. I'm obsessed with wearing a hat, staying in the shade and covering my body with SPF before even stepping foot out the door. I've tried almost every sunscreen there is so I wanted to spill my absolute favorites with you… my latest discovery Extreme Protect by IS Clinical.