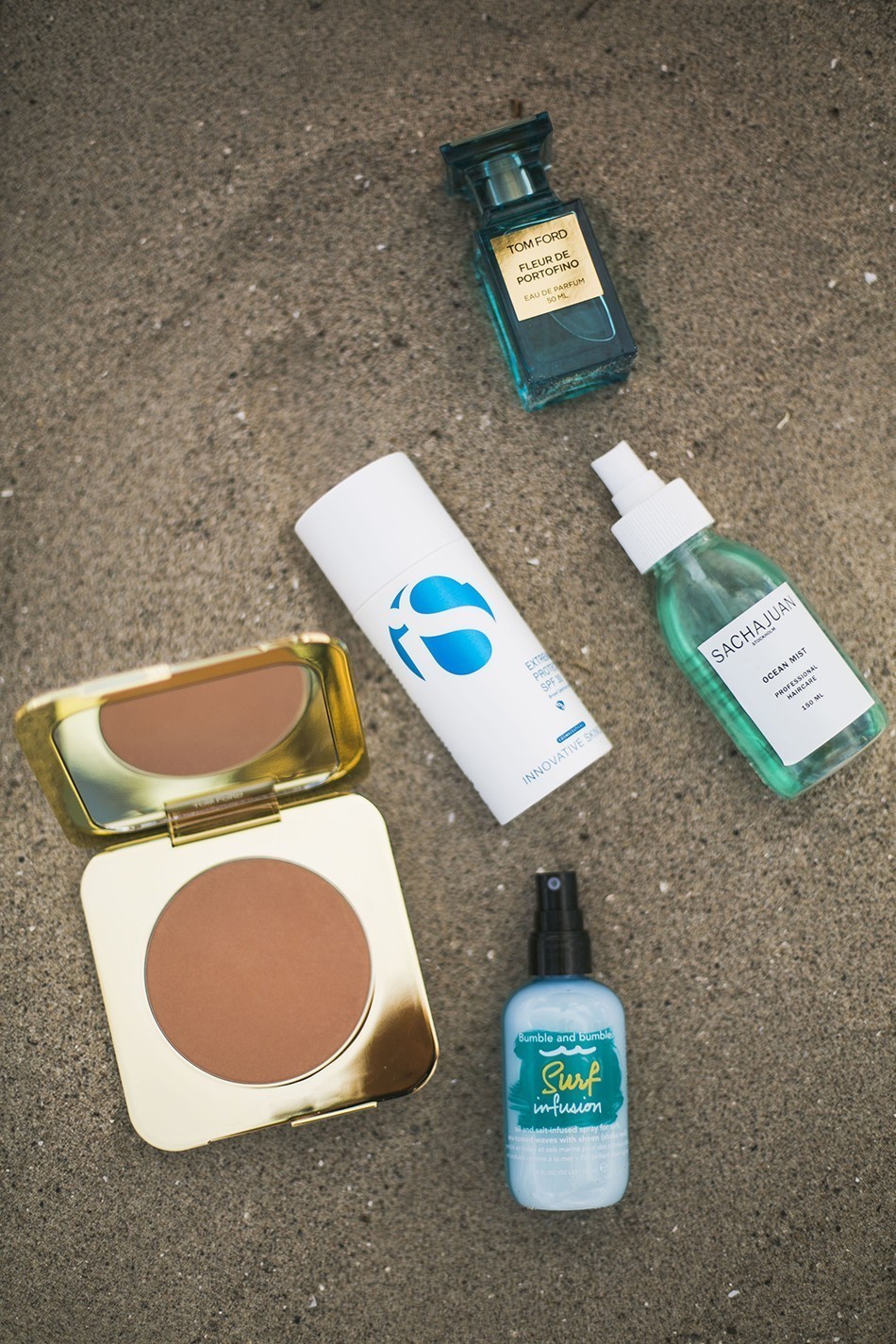 I have about three oversized bags laying around my house that have become beach/pool/diaper/purse/all of the above bags. Each one of them is filled to the brim with towels, extra bathing suits, lip balm, sunscreens, wipes, makeup remover and more. I use whatever is in each one, because there's plenty of everything, but the few things that I make sure to transfer into the chosen tote before heading out the door are these 5 current favorites. 
Tom Ford Fleur de Portofino, just about the most perfectly light and fresh scent for summer.
Sacha Juan Ocean Mist, I've tried them all and this is hands down my favorite when combined with Bumble & Bumble's new Surf Infusion. Something about the combo gives my hair that piecey, wavy look texture.
I've become a nut about sunscreen. My latest obsession has been IS Clinical Extreme Protect SPF 30. I love the way it goes on and never clogs my pores.
During the summer I never feel like I need too much make up. A touch of bronzer, mascara and liner in the evenings is usually all I end up using. This Tom Ford bronzer gives the best glow and the packaging is slick.