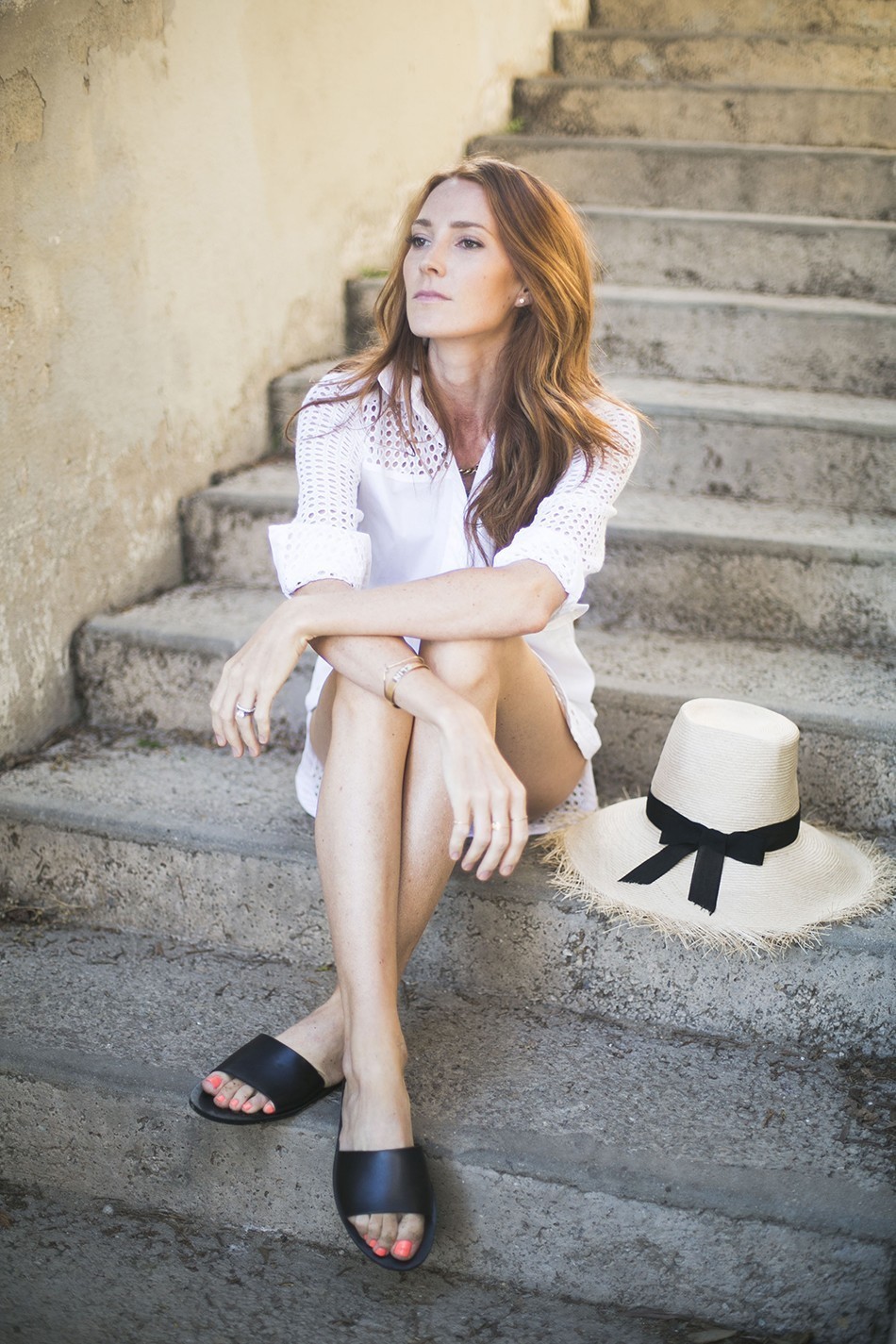 I've been sporting a subtle summer tan these days and it not only feels good but sets the stage for fresh new looks—from the closet to my makeup drawer. Lately I've been complementing my bit of bronze with a barely there nude monochromatic look for a monodramatic feel created with products I can't stop jabbering about to my friends, all of which were found at Target. Smooth dewy skin, natural brown outlined eyes, highlighted cheekbones and defined eyebrows/lashes make for a perfect pairing with tousled beach hair and sun kissed skin. My 6 amazing finds to create it are below, and trust me these products are steals that you must try, I'm obsessed.
Sonia Kashuk luminous foundation, Pixie Bronze Glow, No. 7 Botanics tinted lip balm Pixie Natural Brow Duo and Crayon Combo Eyeshadow Pencil, No. 7 Stay Perfect Mascara.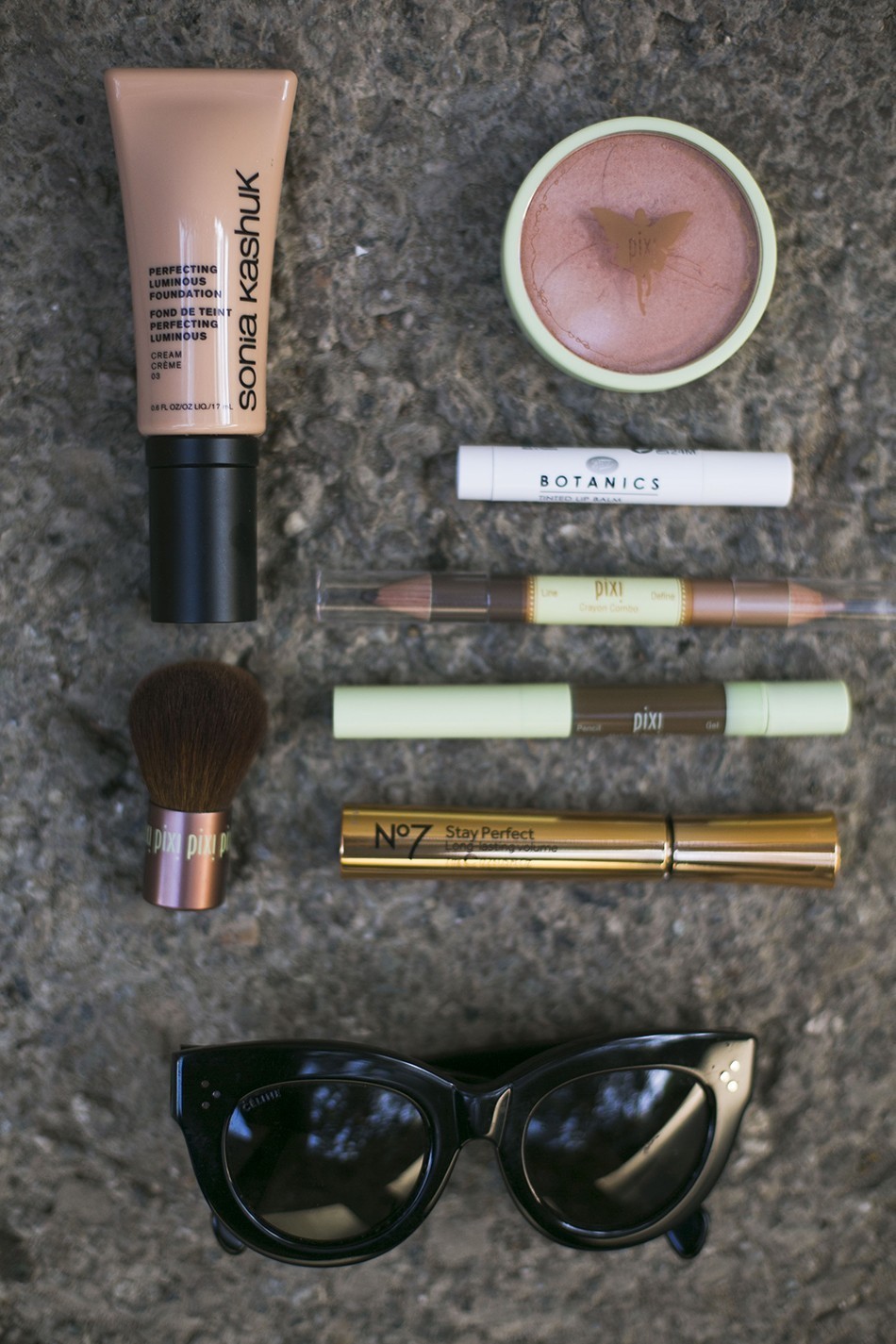 I've done my homework on great foundations and this one by Sonia Kashuk is one of my top three picks, and its only $11! It feels and looks just like some others I use that are triple the price.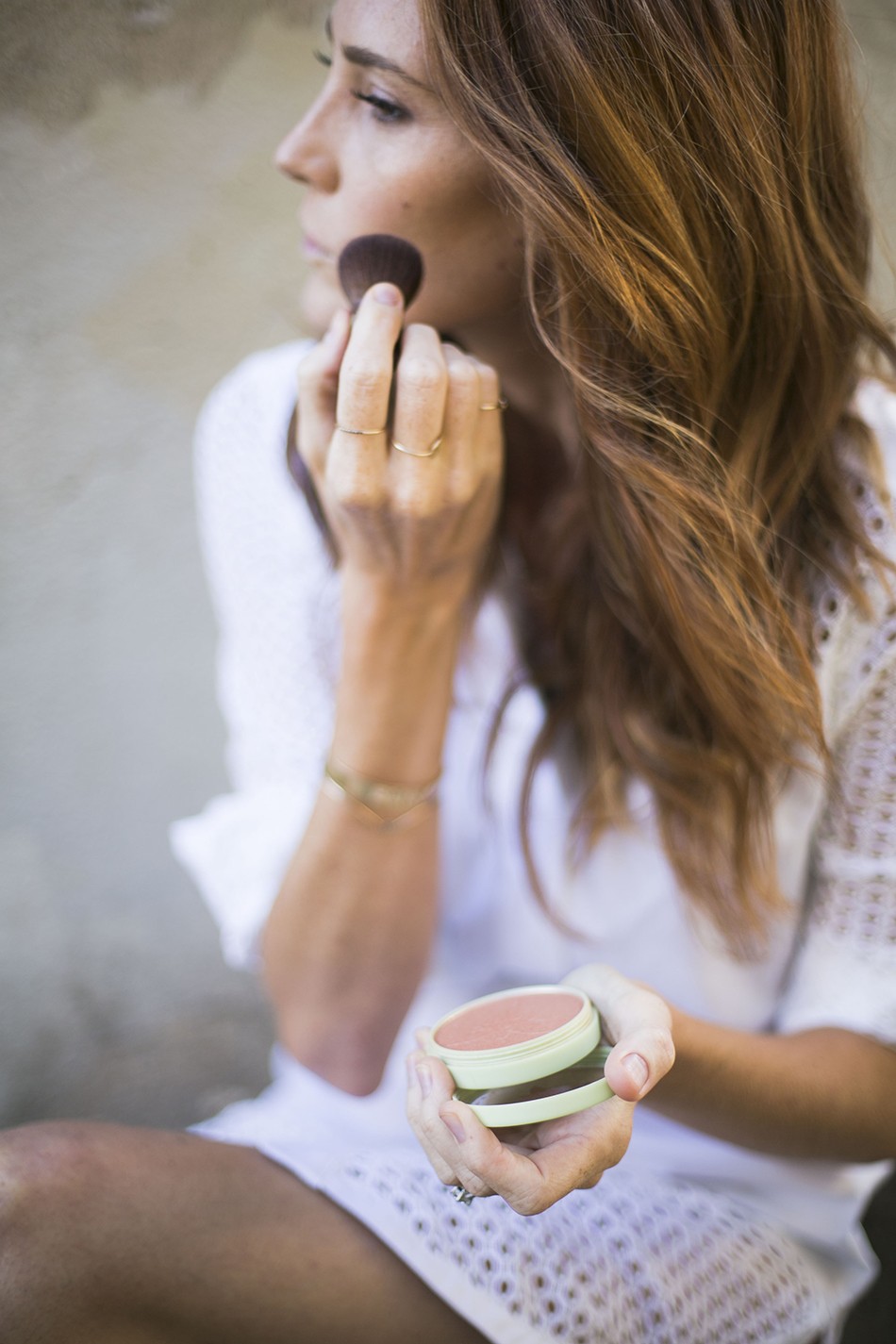 This Pixie Bronze Glow is amazing for the Summer. I've been putting it on my cheek bones and chest for a highlight that is so subtle and pretty. It creates a perfect soft glow to blend with my tan.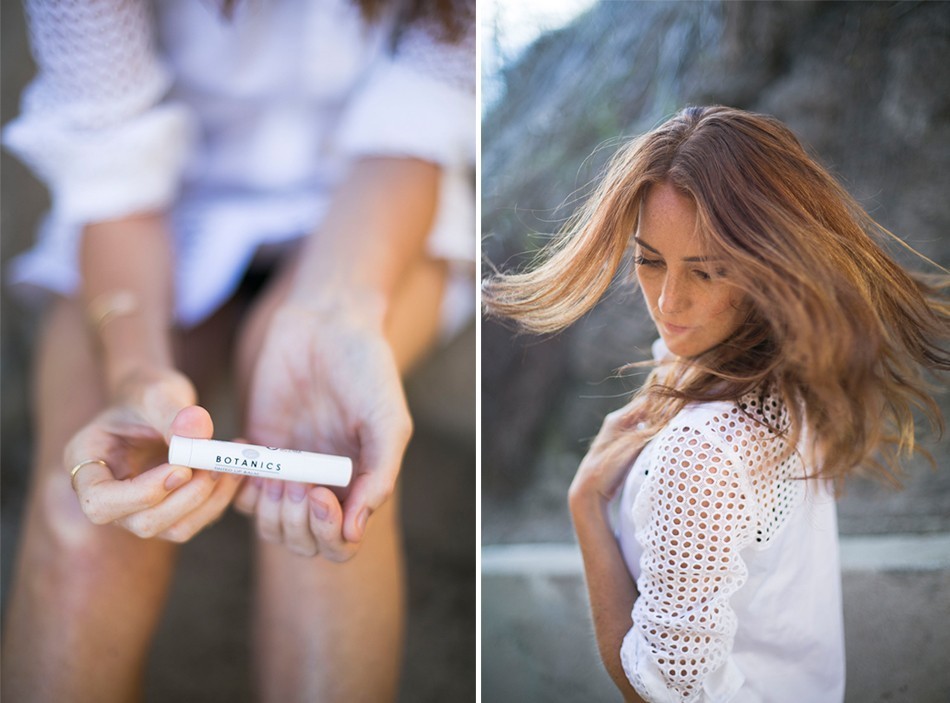 This No. 7 Botanics tinted lip balm in Pomegranate has a hint of pink and plenty of moisture. Glossy yet natural looking to go with a monodramatic look.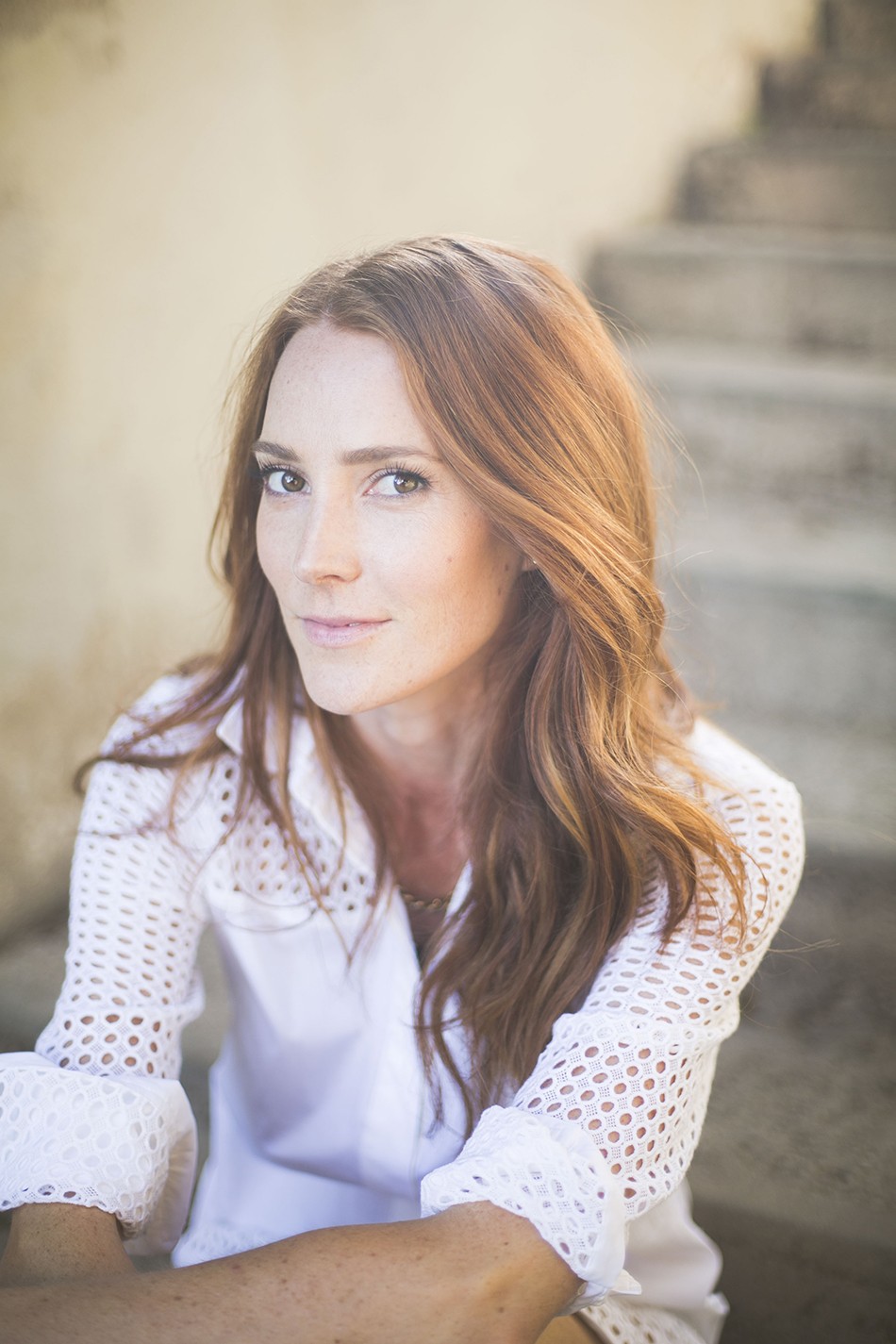 I'm all about my brows these days. I like to fill them in just a little. The hardest part has been finding the right shade that works with my coloring. This Pixie Natural Brow Duo has been perfect and has gel on the other end.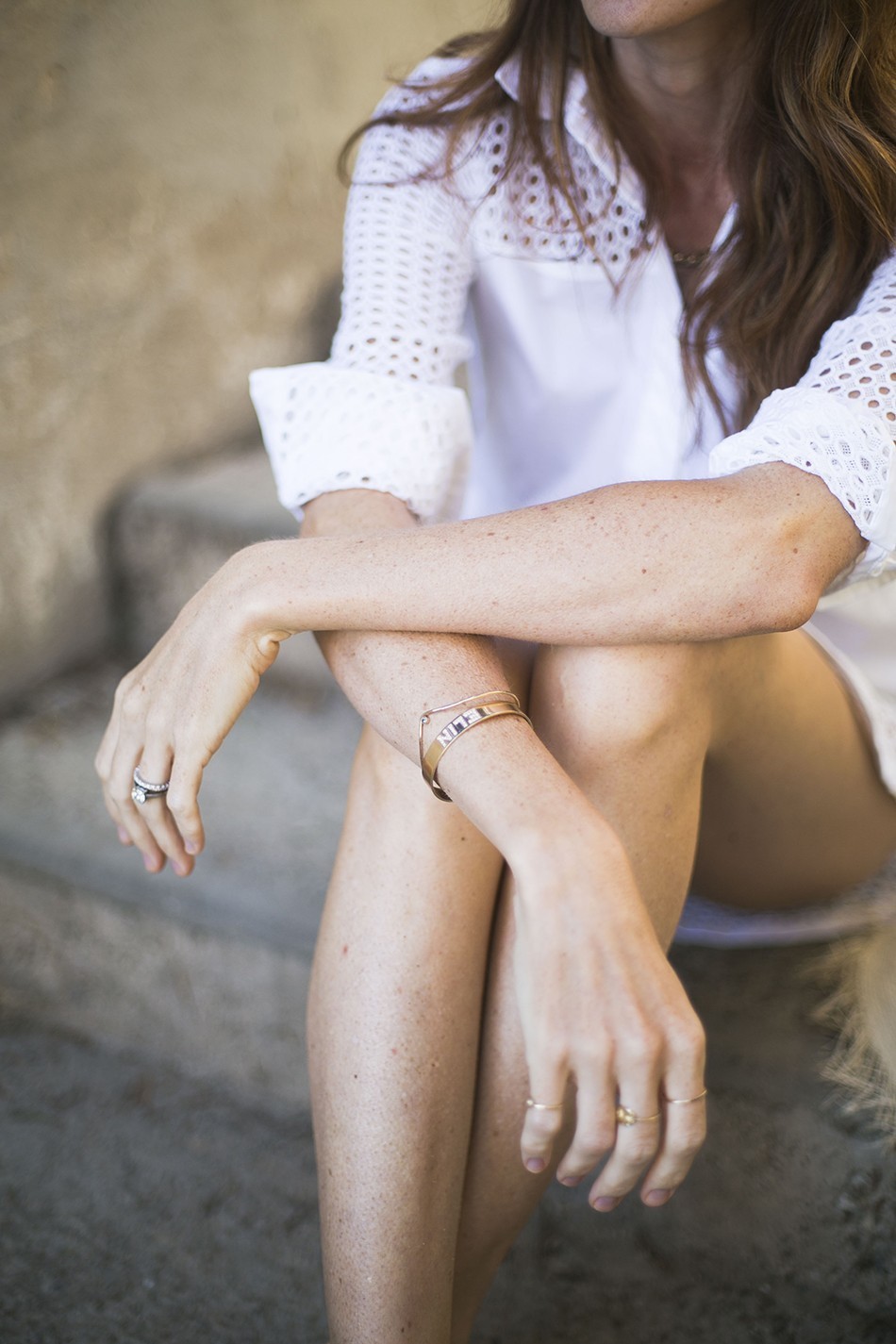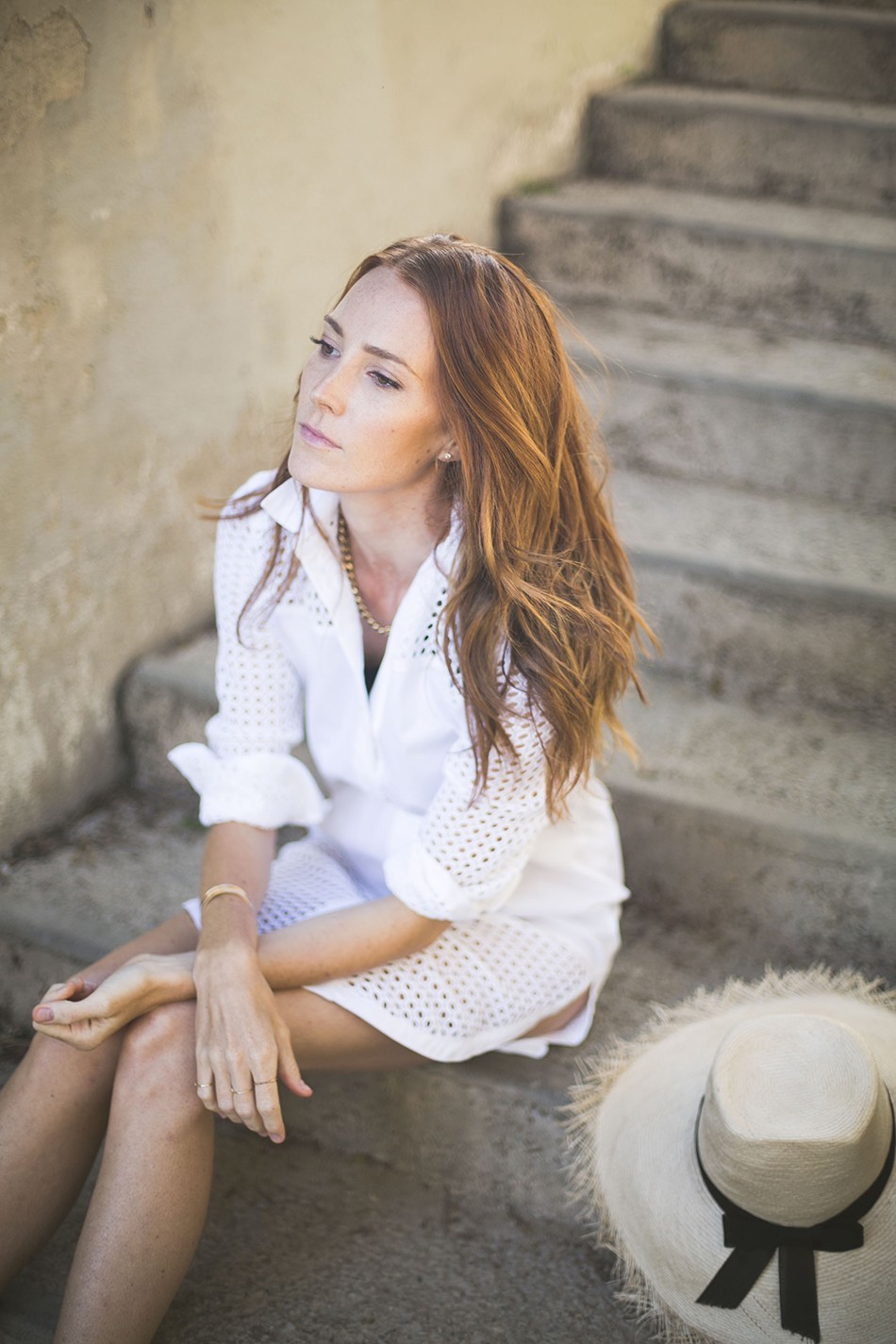 Photography by Arna Bee
This post is brought to you by Target Style. Shop the new Beauty collection in stores and online.