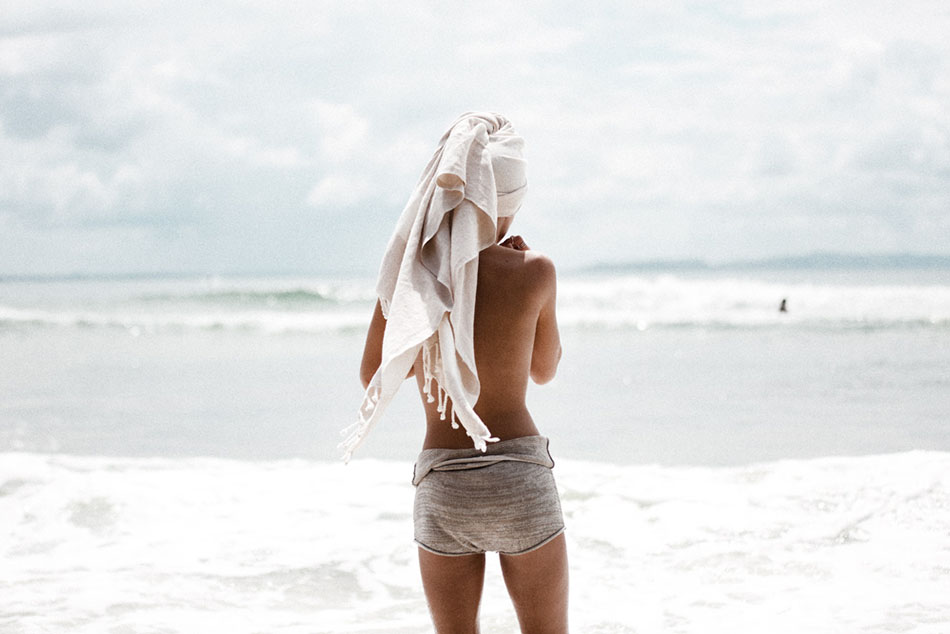 I don't think I'm alone when I say there's nothing better than a summer glow. Something about a sun kissed dew makes getting dressed ten times more fun and easier—I'm convinced everything looks better when I'm a shade darker. And it usually goes along with a blissful "I just got home from vacay" smile. So as every September goes I find ways of hanging on to my tanned limbs for as long as I possibly can. Here are 5 tips on ways to make your hard work in the sun last a little longer.
#1 Exfoliate before laying out or applying sunless tanner. It keeps your skin fresh and smooth and I swear by experience you end up with a tan that last longer. I use a dry brush before hopping the shower and Dermo Doctor KP duty.
#2 Moisturize. I find a really thick body butter and slather it on morning and night. Kiehl's Creme de Corp Soy Milk & Honey is a favorite. I also keep a jar of coconut oil from Trader Joes in my shower and coat my skin with it before toweling off.
#3 Use a coat of Jergen's Glow every morning. My favorite secret tan weapon. It's so subtle and gradual and the most natural looking I have found. For something more intense I rely on Saint Tropez Brozning Mousse.
#4 Spend time outdoors! Walk instead of drive, get a table for lunch outside, go for hike instead of a yoga class… get the gist? It's a silly tip but when you think about it we're always trying to hide from the sun. Just don't forget your sunscreen.
#5 Drink a ton of water. When skin gets dry the tan fades. So hydrate like crazy. Find a water bottle you love and always keep it filled.
Tanning favorites…


Image via Oracle Fox Blog