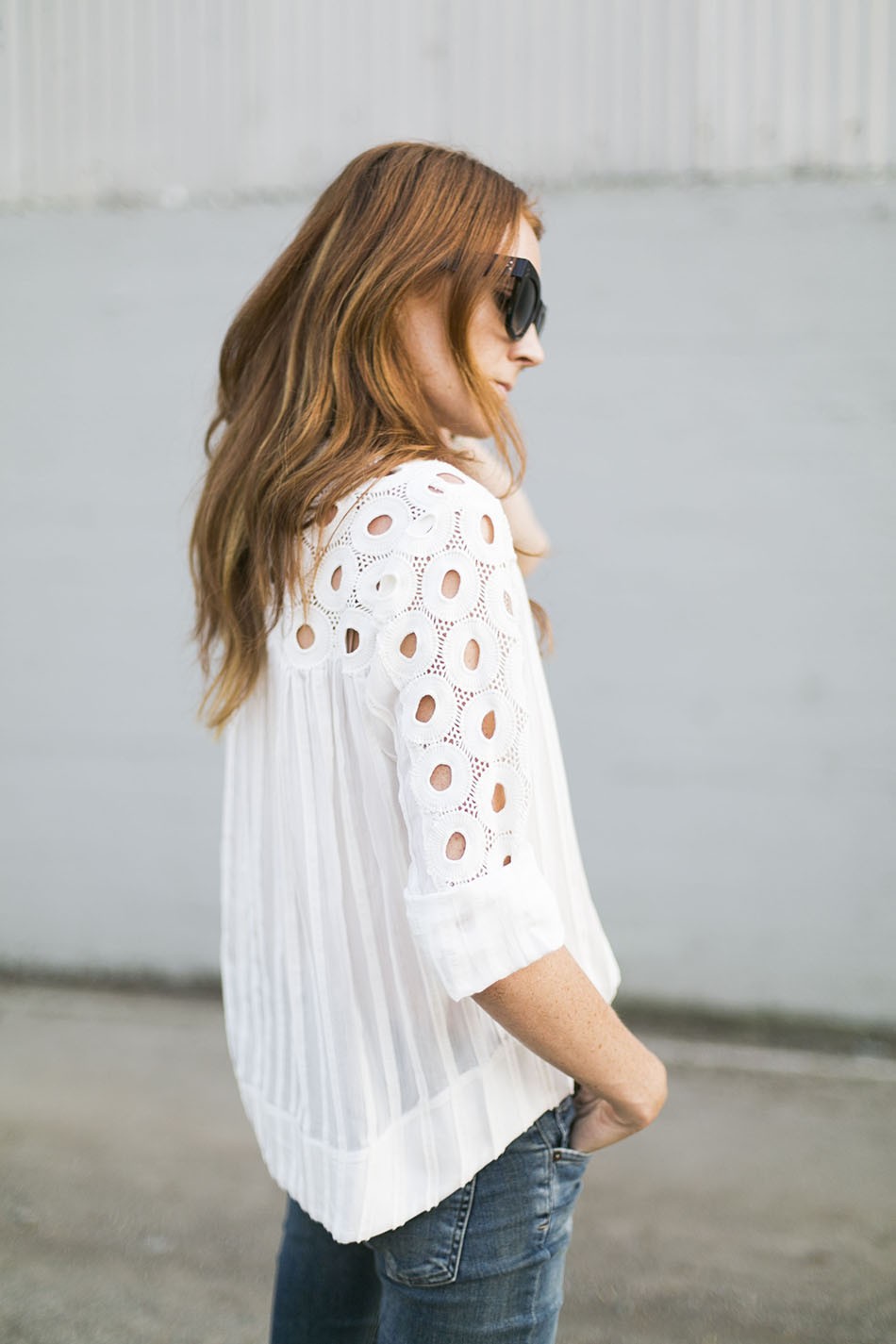 Sea top (on sale here, also in blue and a dress version), Citizens of Humanity jeans, Marc Fisher boots, Celine sunglasses, Larsson & Jennings watch,
I mentioned my love for pretty white dresses here last week and it got me thinking, I'm just as guilty over a hefty collection of pretty white tops. Restraining myself from scooping up something delicate, pretty and feminine is nearly impossible. Over the weekend I found myself living in this Sea top, the most recent billowy buy in my wardrobe as of late. The combination of denim and something delicate and feminine is always a juxtaposition I'll fall for.
More similar finds, that I'll most likely cave for—someone stop me.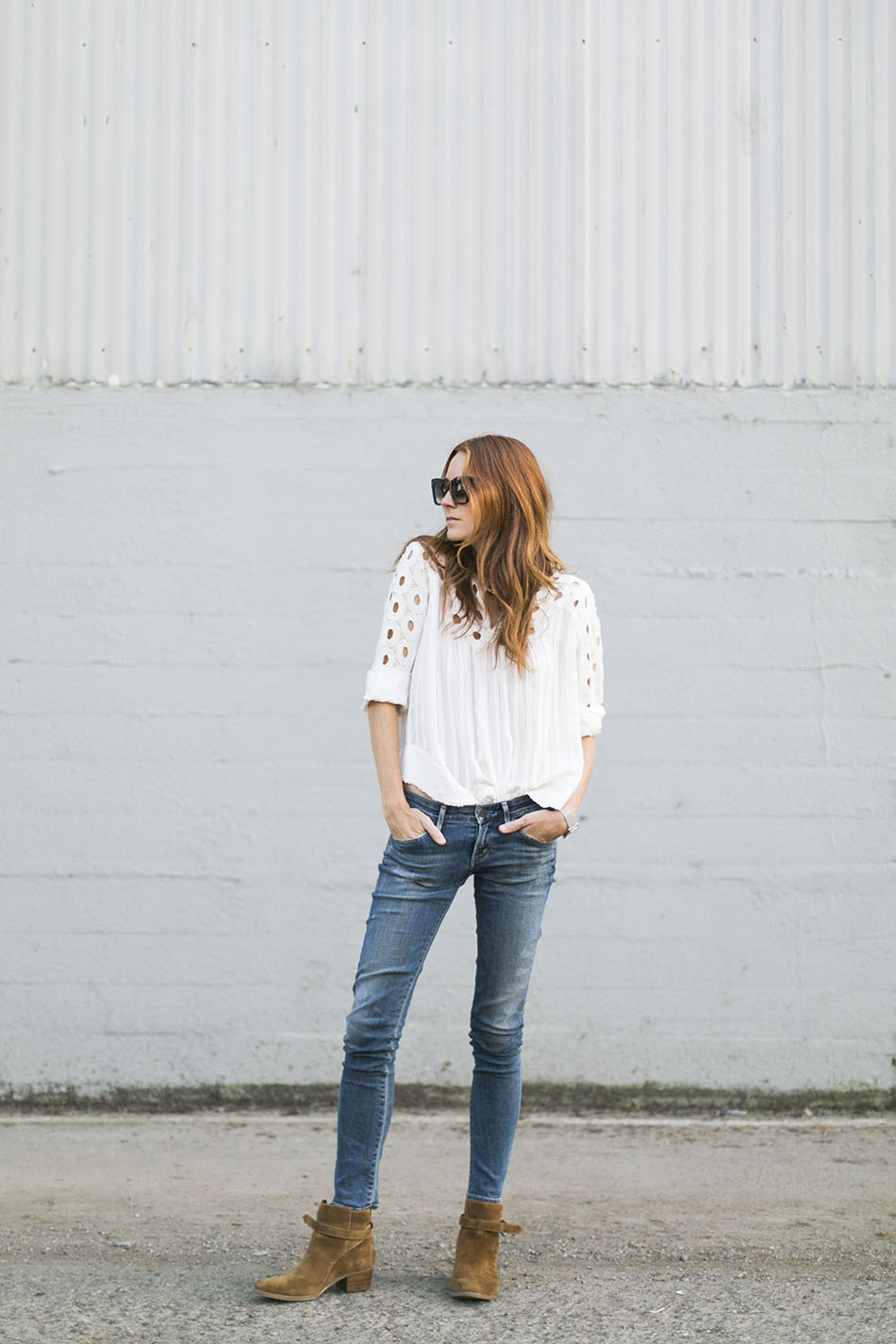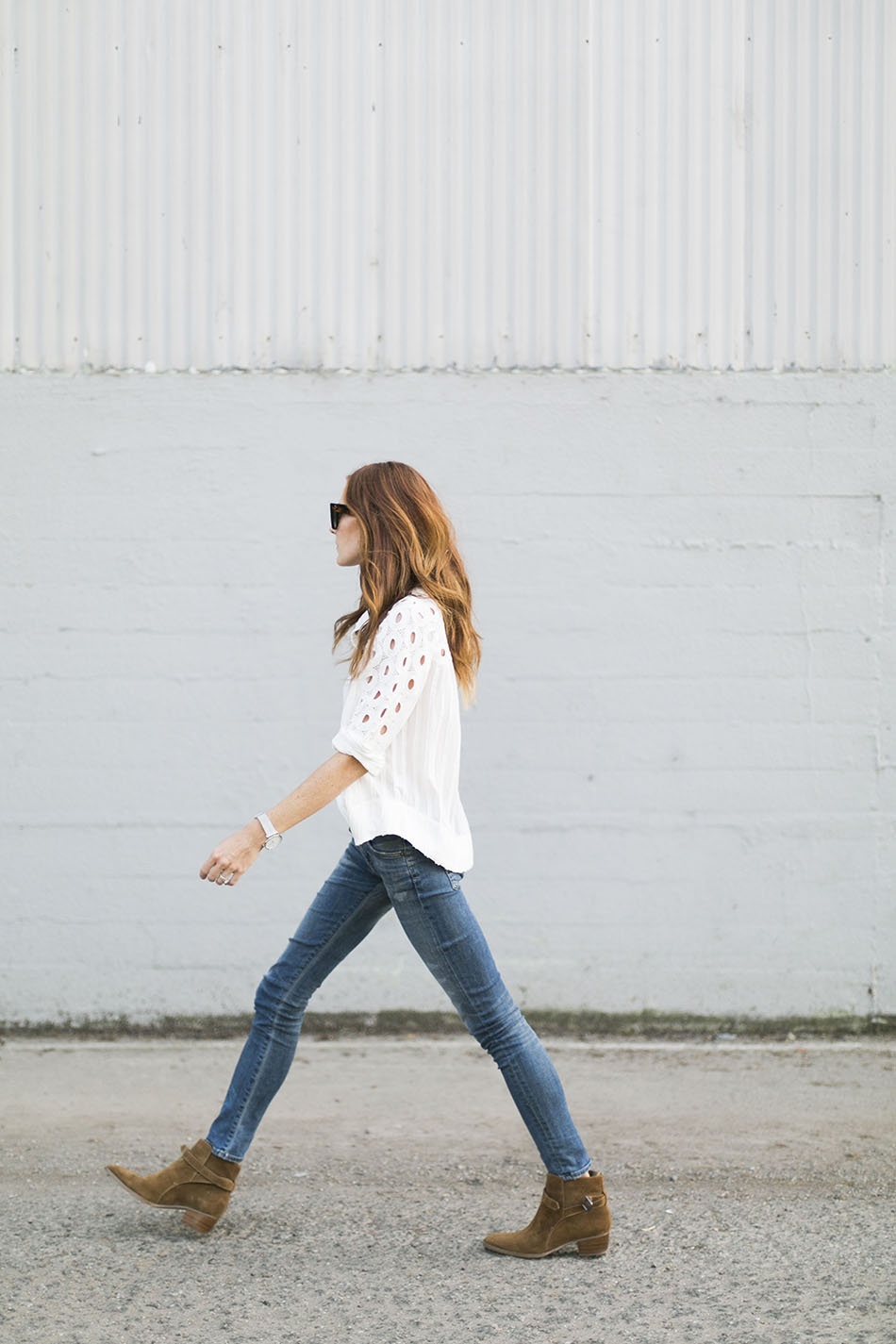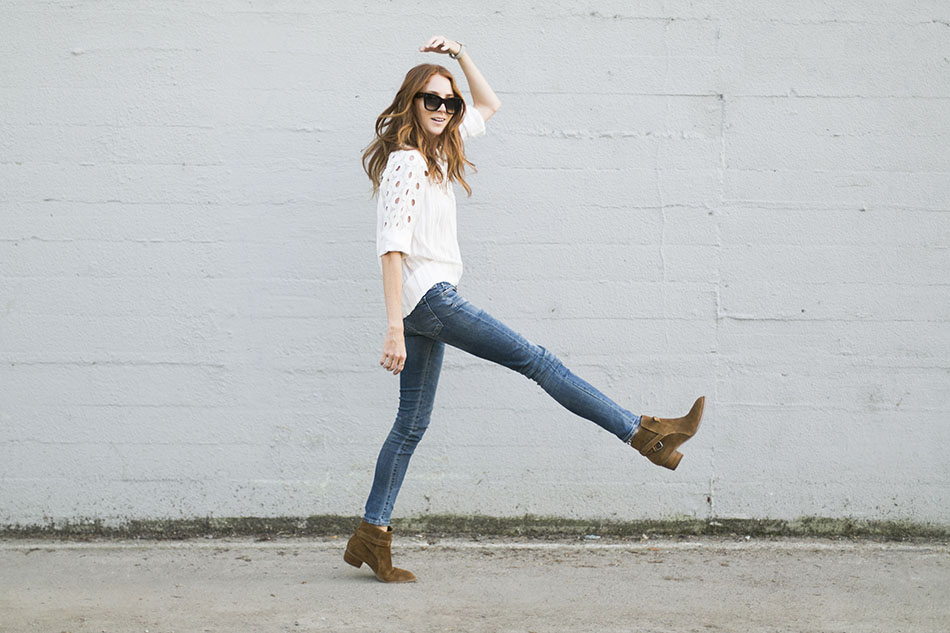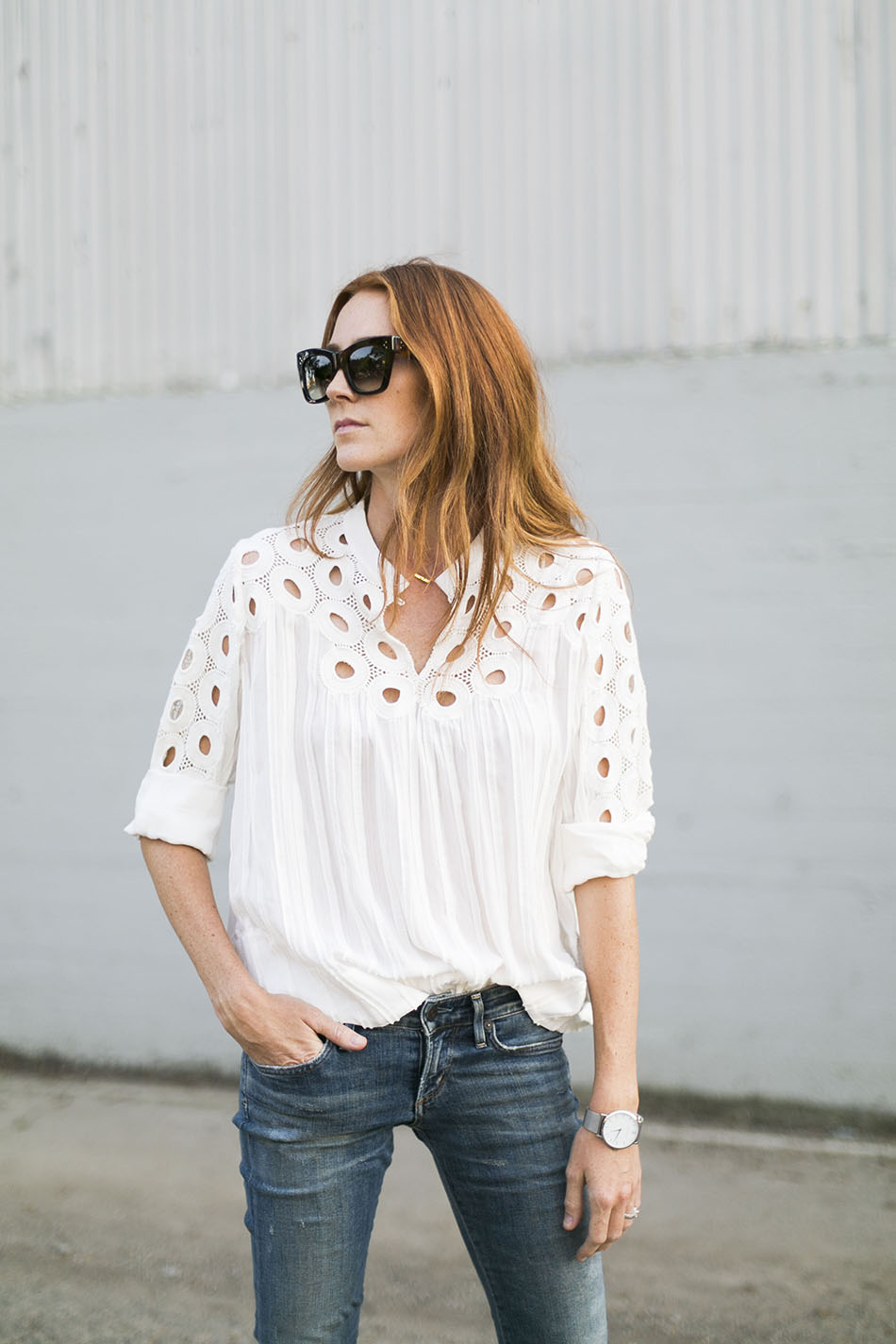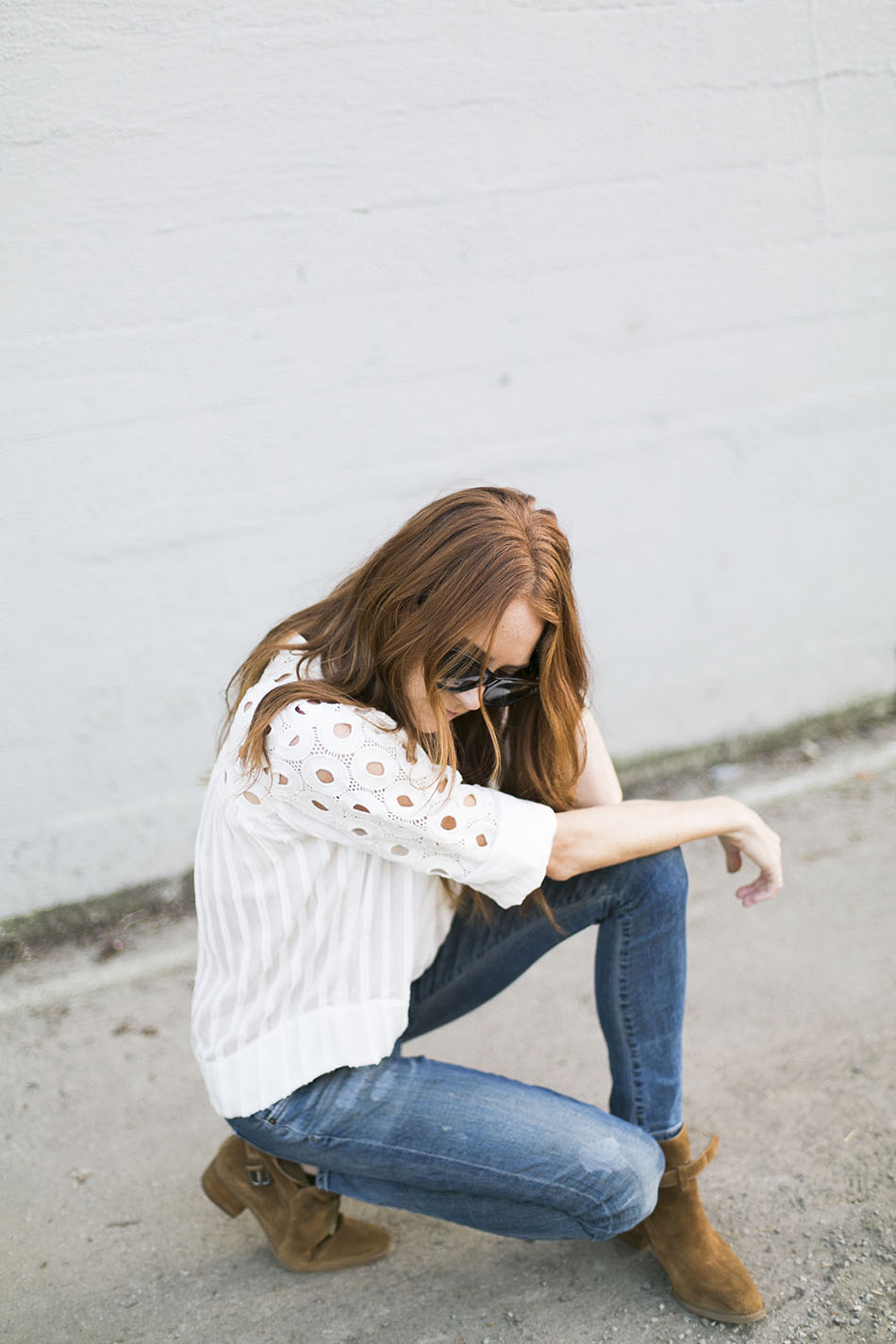 Photography by Arna Bee