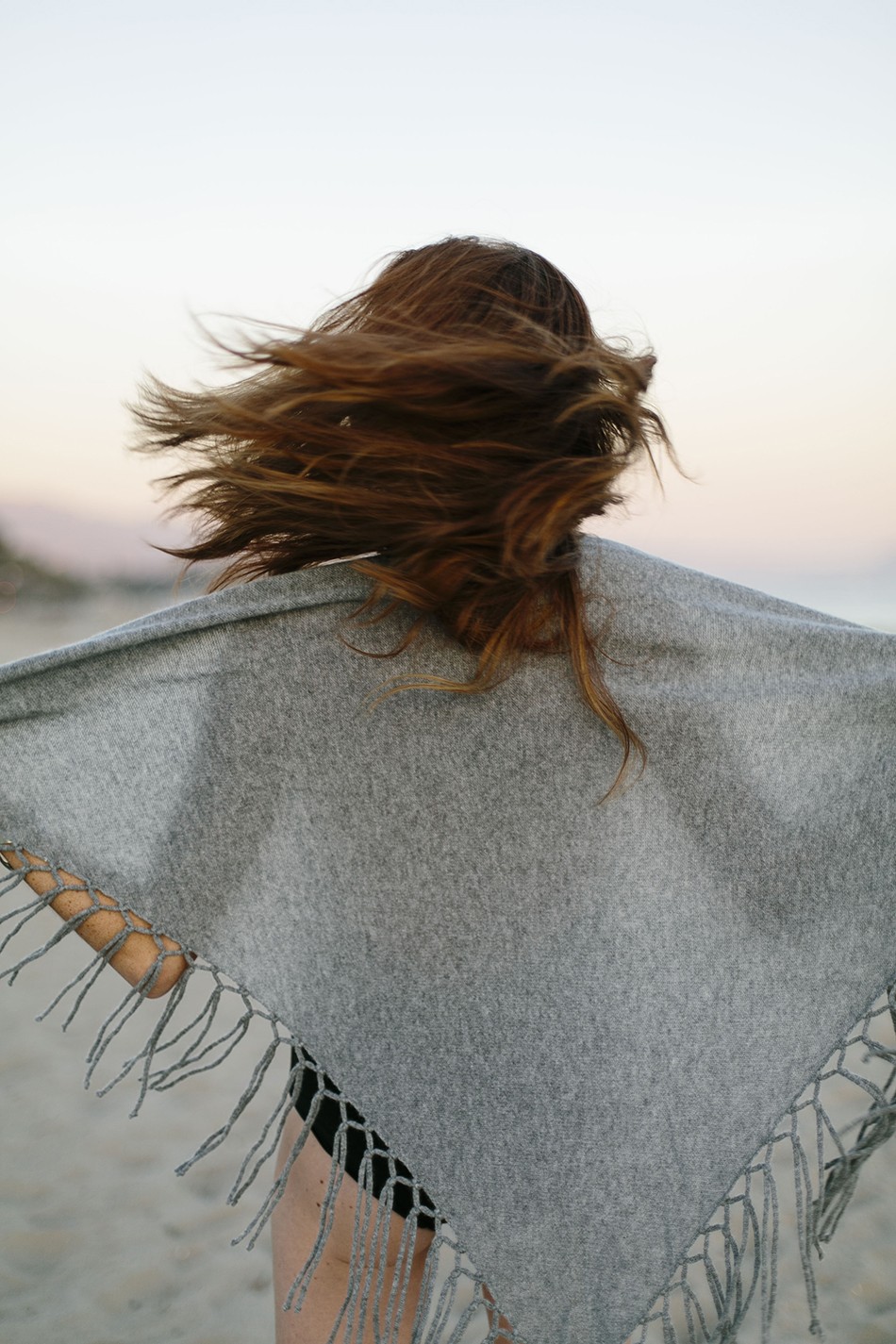 Living in a small beach town has its pros and cons. A pro that steals my heart year after year is the everlasting Indian Summer that sticks around well into November. The ocean has been extra warm this year making evening swims a regular thing for us. We get there around 4:30 and leave just as the sun is setting, or rather Elin's dinner time. Just getting out of the house at that time with a toddler feels like a mini vacation. She loves watching the birds, making friends and playing (sometimes eating) the sand. It's bliss in my book.
The downfall of our Indian Summer escapades? My hair feeling über dull and lifeless. The dry fall air combined with salt water left my mane feeling straw-like. I've been using the Nexxus line as of late and found two favorites that seemed to bring my locks back to life instantly. The Nexus New York Salon Care Promend Split End, a leave in treatment for dry or wet hair, smoothed the ends of my hair. When I'm back home, I apply the Emergencée Reconstructing Treatment in the shower to return that healthy, silky texture, reinforcing the hair fiber from within.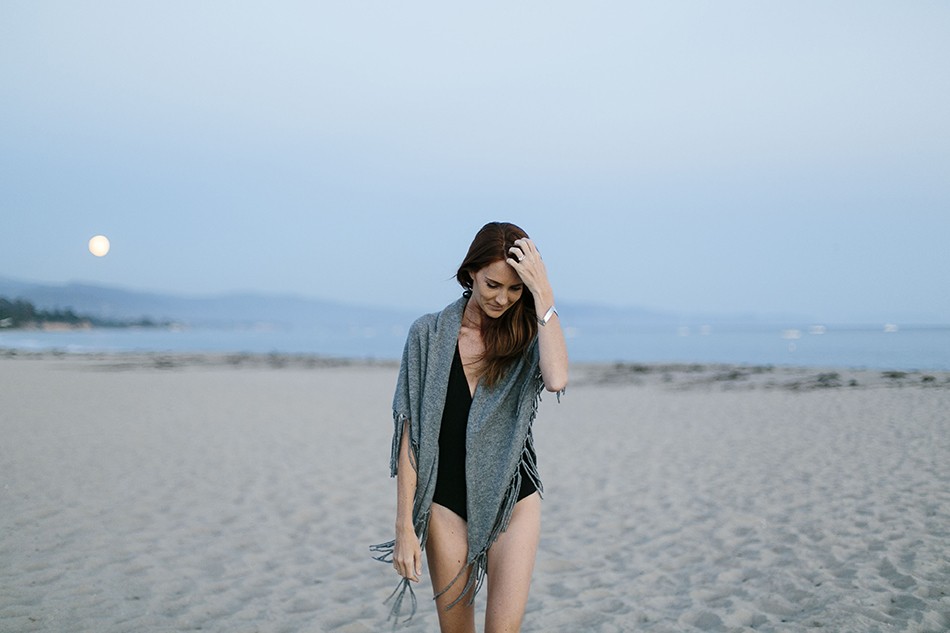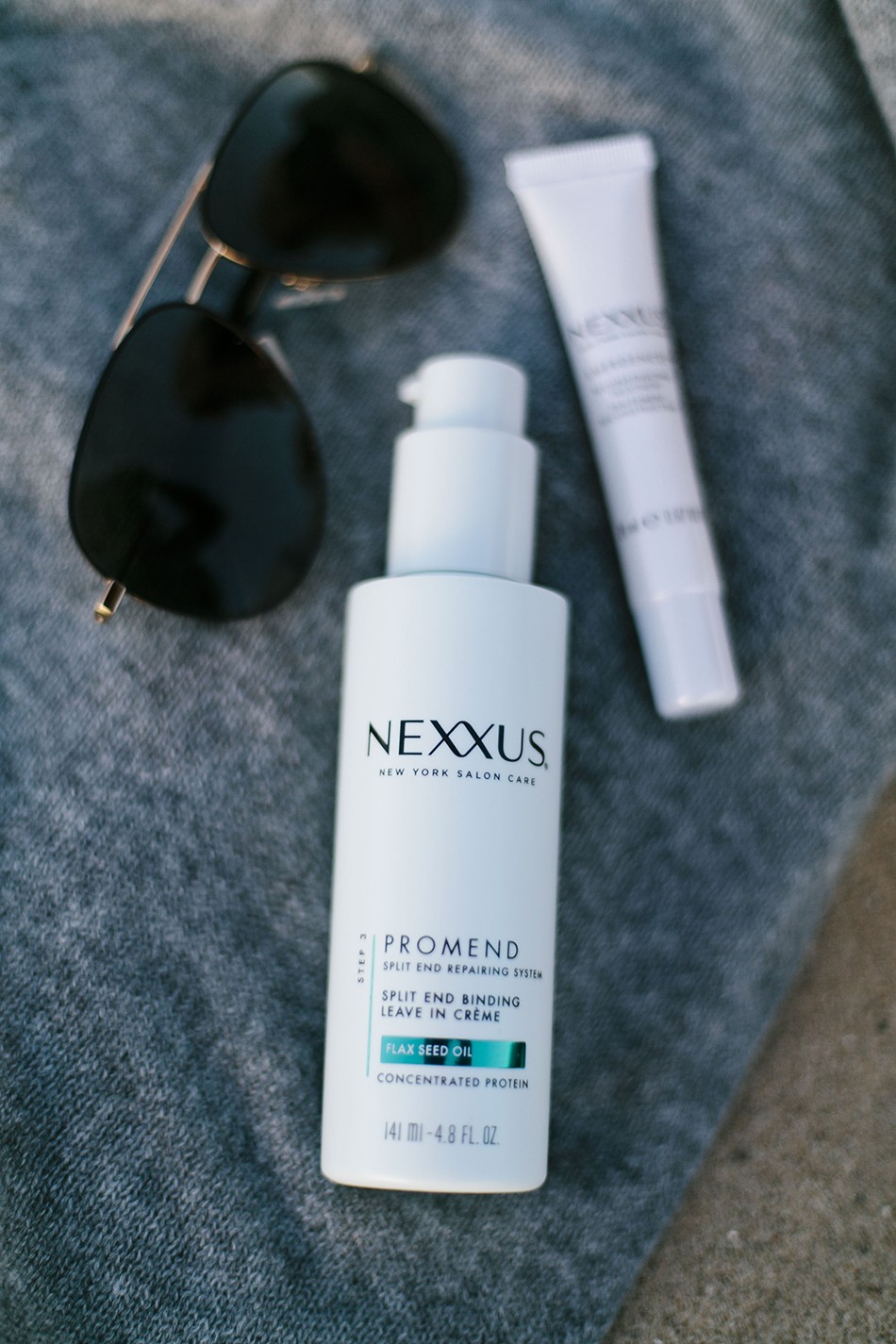 Photography by Arna Bee // This post is sponsored by Nexxus New York Salon Care, a product of Unilever.