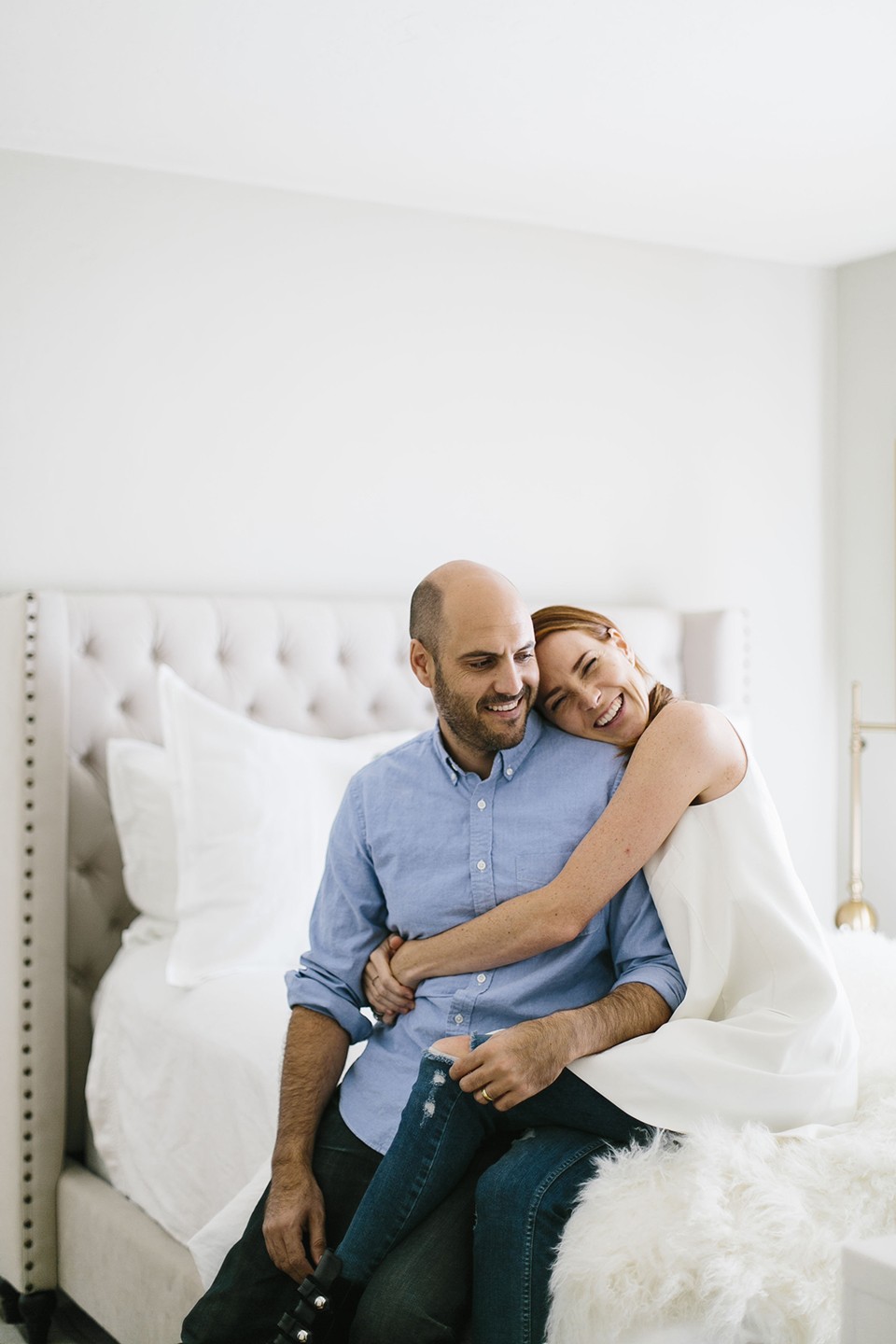 It's been almost four years since I moved into Todd's bachelor pad. In that time we've gotten married, had a baby, remodeled the kitchen, turned the garage into an office (sort of) and bought our first couch together. The one room that has remained stagnant over the years is our bedroom. Besides adding new drapes, it's gone unchanged for the most part until recently. I teamed up with Z Gallerie to give our master bedroom a complete overhaul. The question of where to begin started with a handy Style Personality Quiz that Z Gallerie offers on their site. By answering some simple lifestyle and design related questions, we discovered that we had slightly varied tastes—Todd leaned toward the Naturally Luxe Style Personality while I ended up with the Glamorous Regency result. My favorite aspect of taking the quiz was the personalized product recommendations based on our styles, which made the designing process so easy. What we came up with was something I'm completely in love with, and seamlessly merged both of our styles.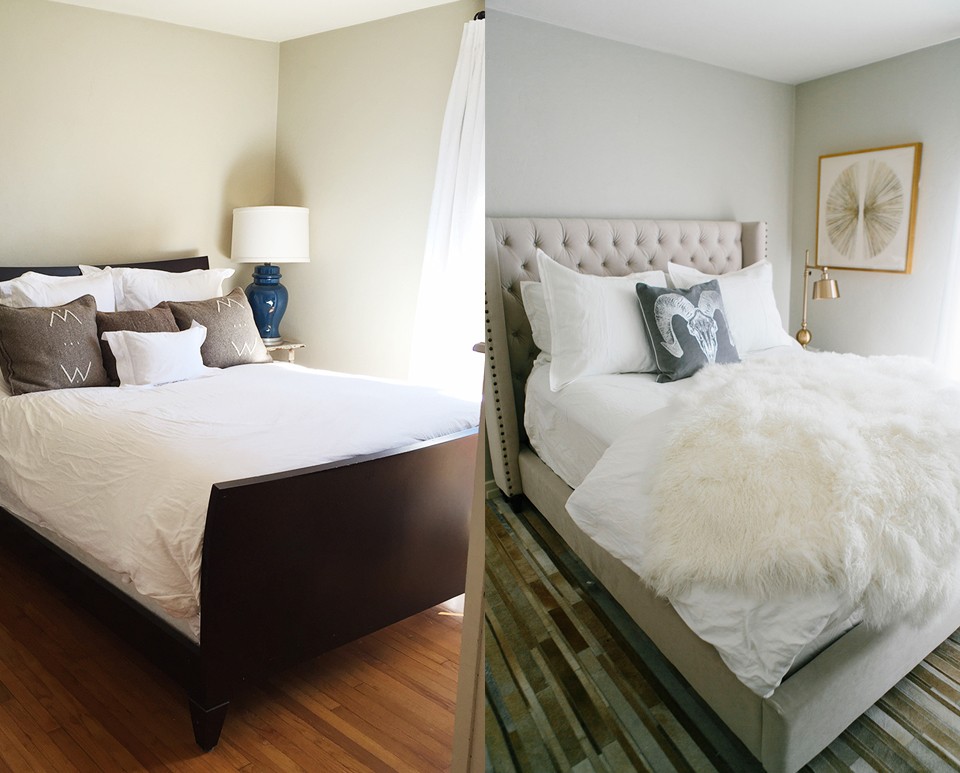 The room, to start, is fairly small so I wanted to keep the colors light and airy. The Montara Rug really helped with this as it added just enough texture and dimension to the room and eliminated the yellow tone of the wood floor.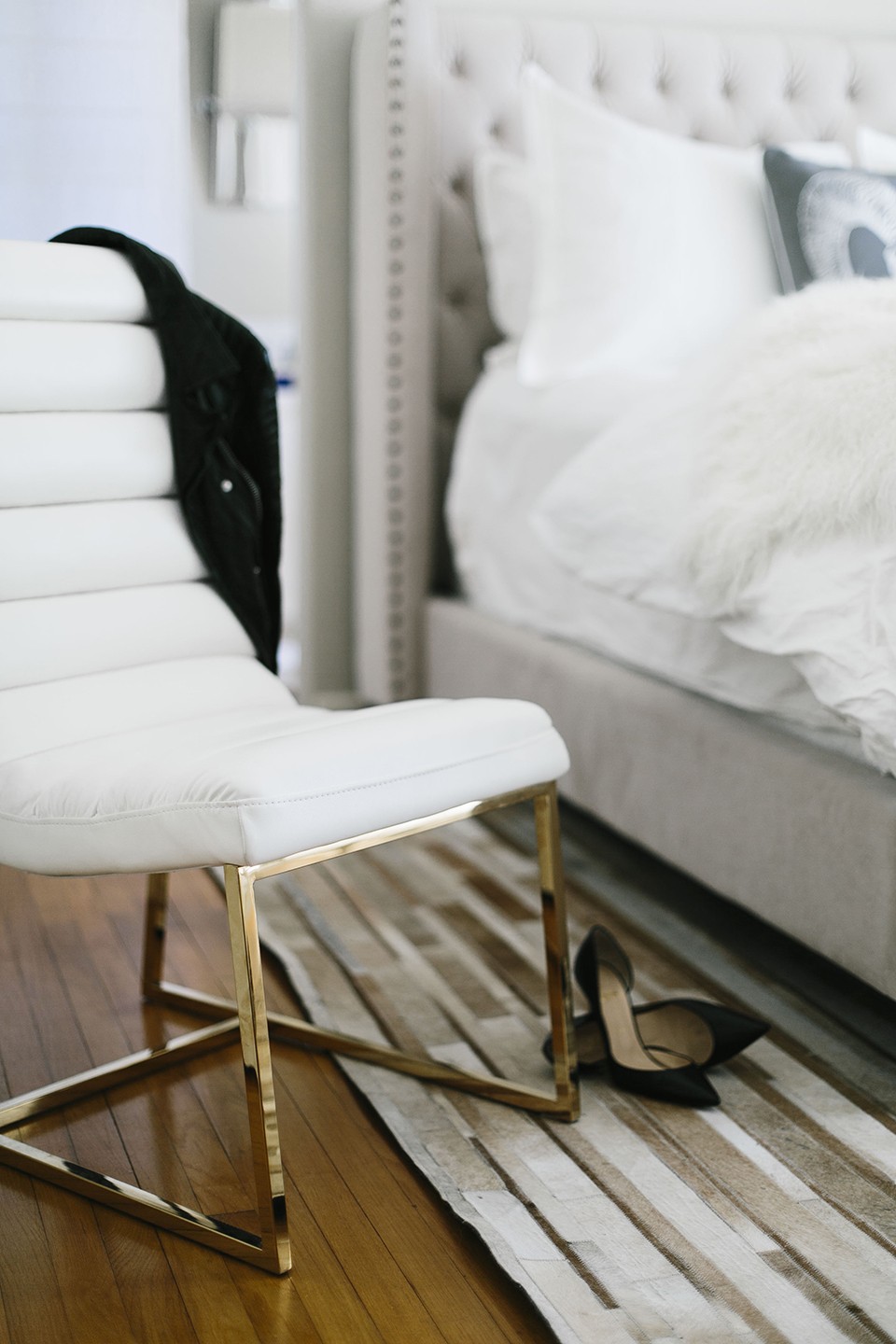 The Gunnar Chair was one of the pieces that Todd and I both loved right away. The clean and minimal look marries both of our styles and functions as a place to put my bag and shoes at the end of the day.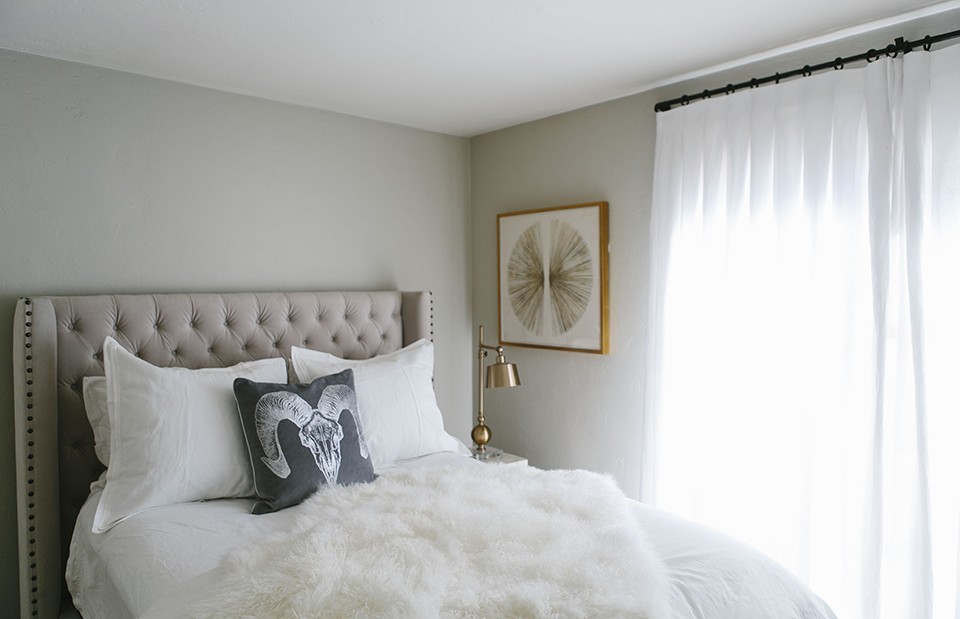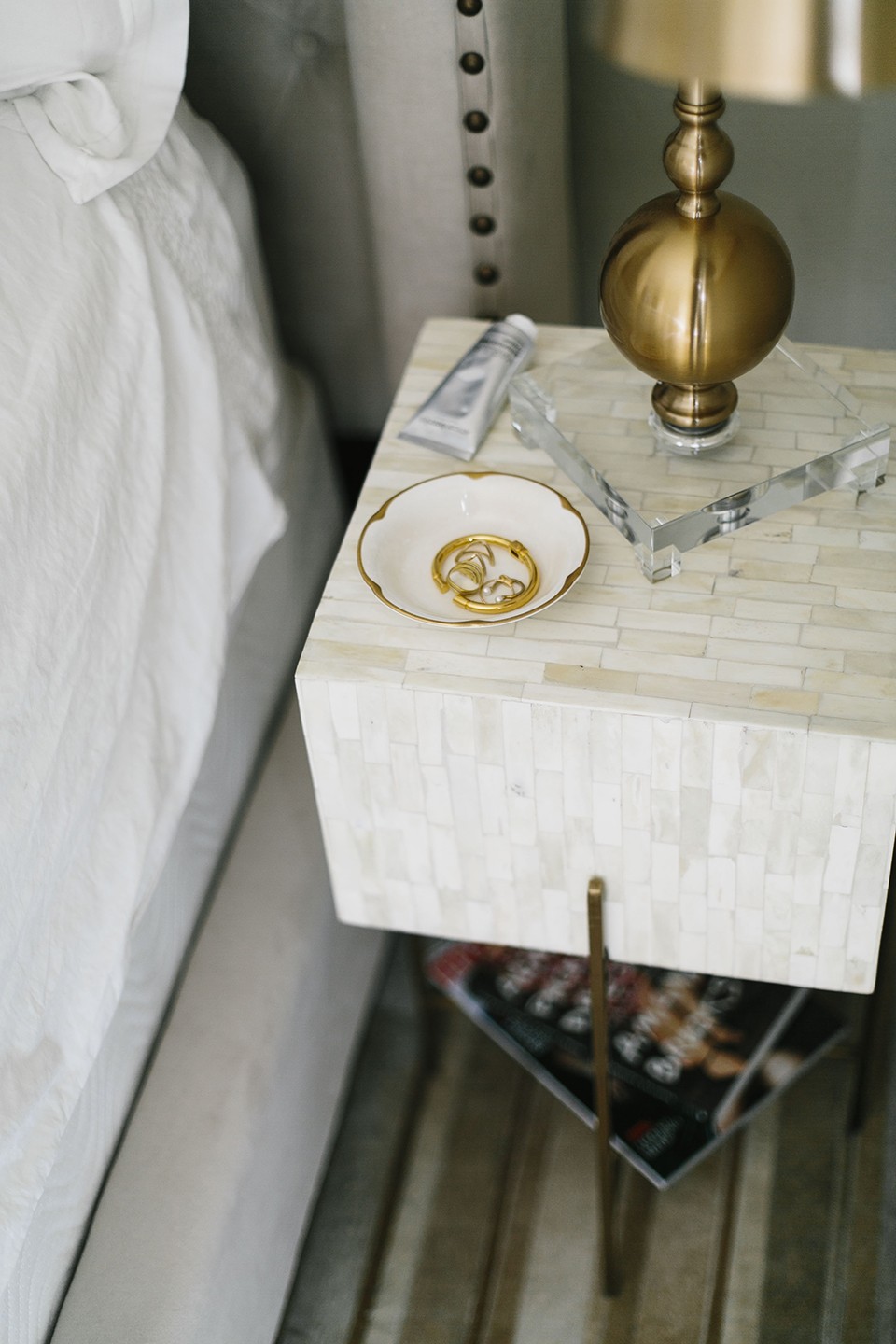 My previous bedside table was notoriously filled with clutter and crap. This Copley accent table is functional, and its smaller scale doesn't allow for that accumulation of unnecessary junk. Plus I'm crazy about the design and how I can keep a book or two on the bottom.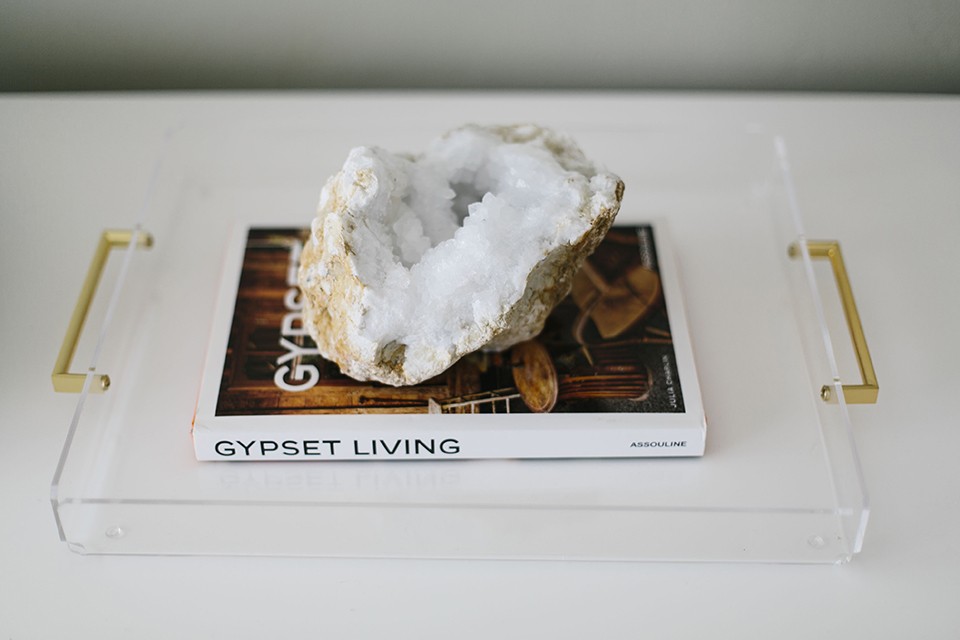 Choosing accessories was one of my favorite parts about designing this room and really made the space feel cohesive and fashion forward. There were some things that Todd really loved and others that I knew right away I had to have. This Calcite Geode on top of the Lucite Tray work so well together and feels "Naturally Luxe," while still speaking to my glamorous side.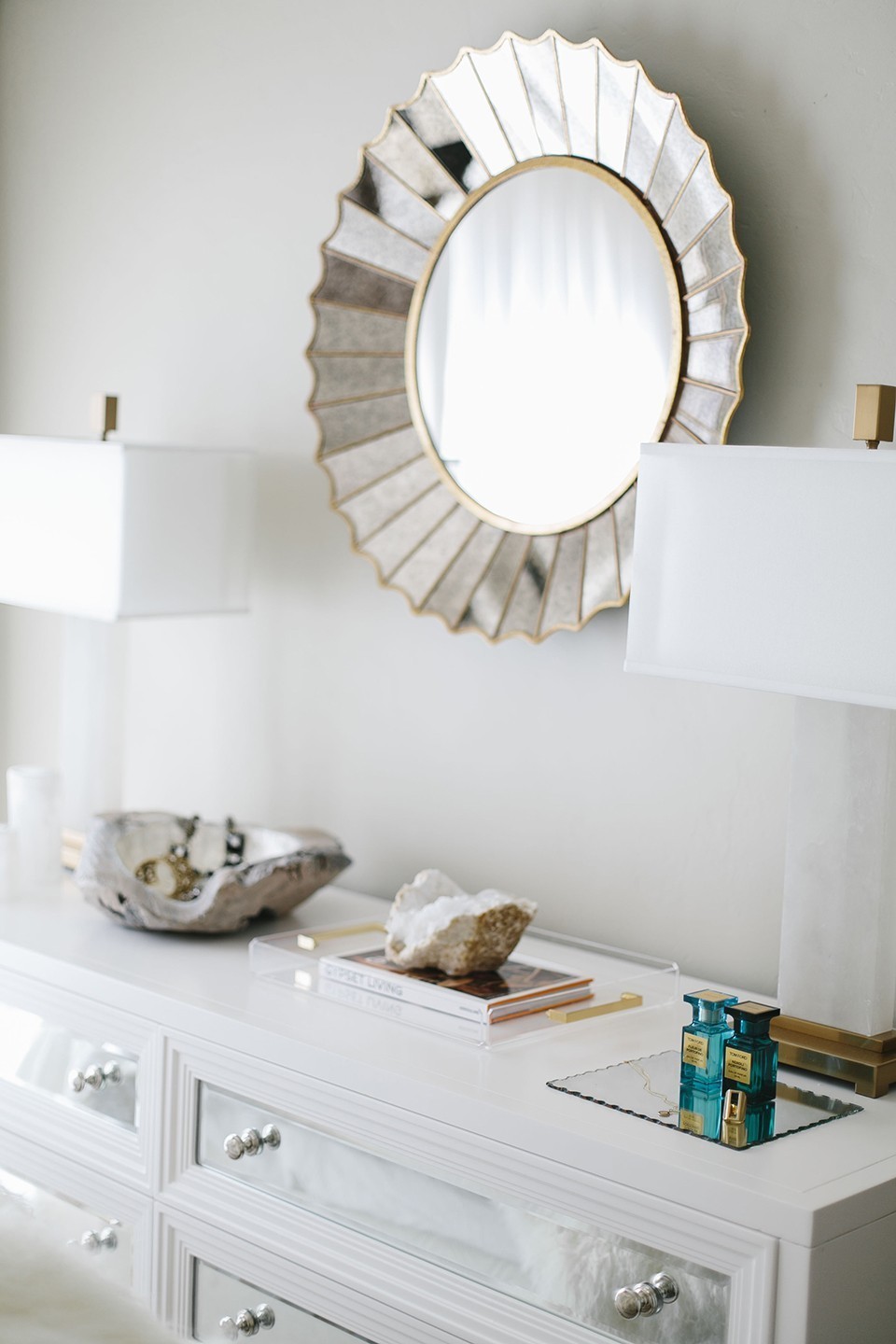 Before re-designing the room, I had a tiny little mirror on top of the dresser. Having this giant one has been amazing for last minute makeup touches and putting on my jewelry. Plus it opens up the space in such a great way. Since finishing the room I've been heading off to bed early and finding it to be the most tranquil space in our home. It's exactly what we've always wanted, and neither of us had to compromise our own sense of style.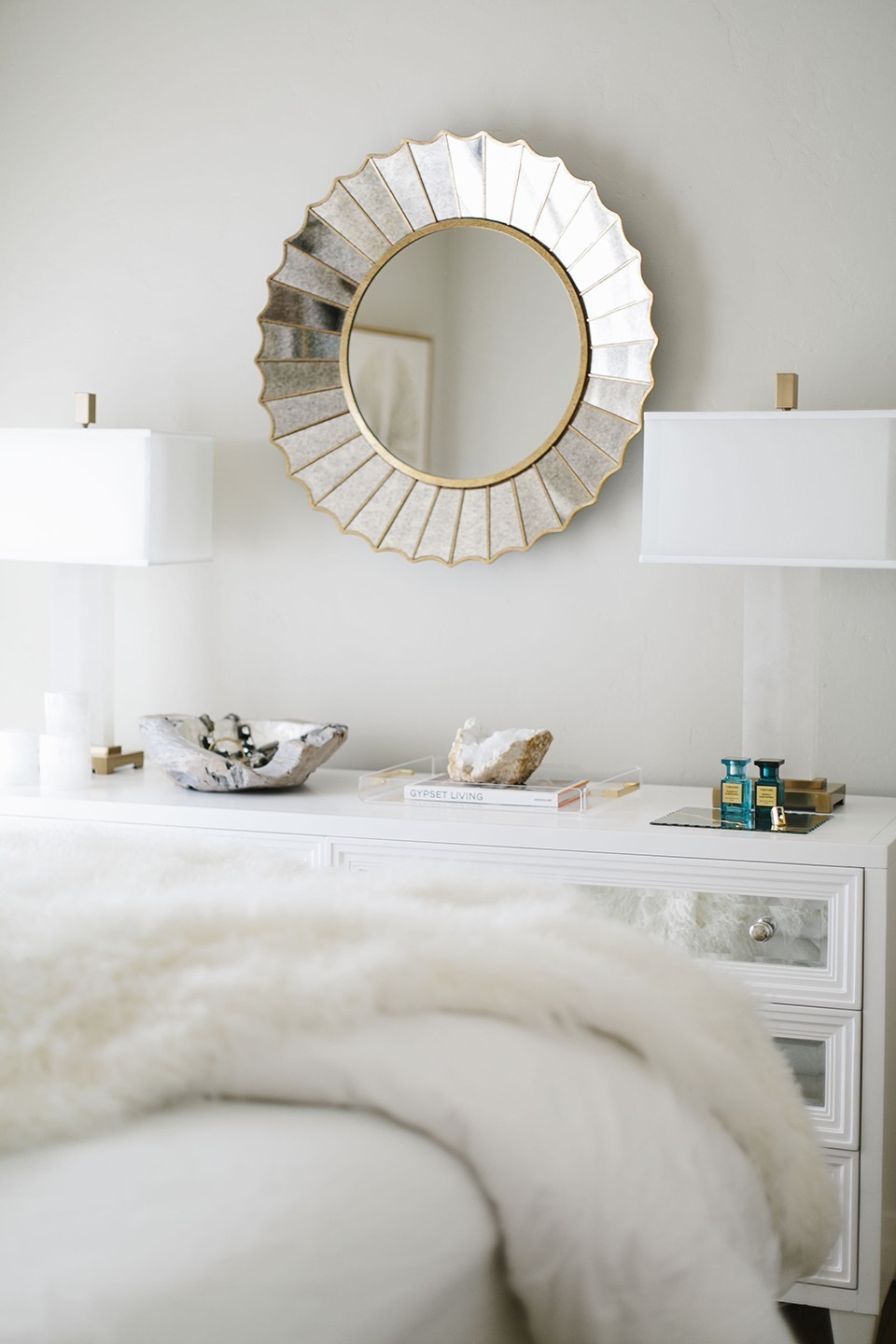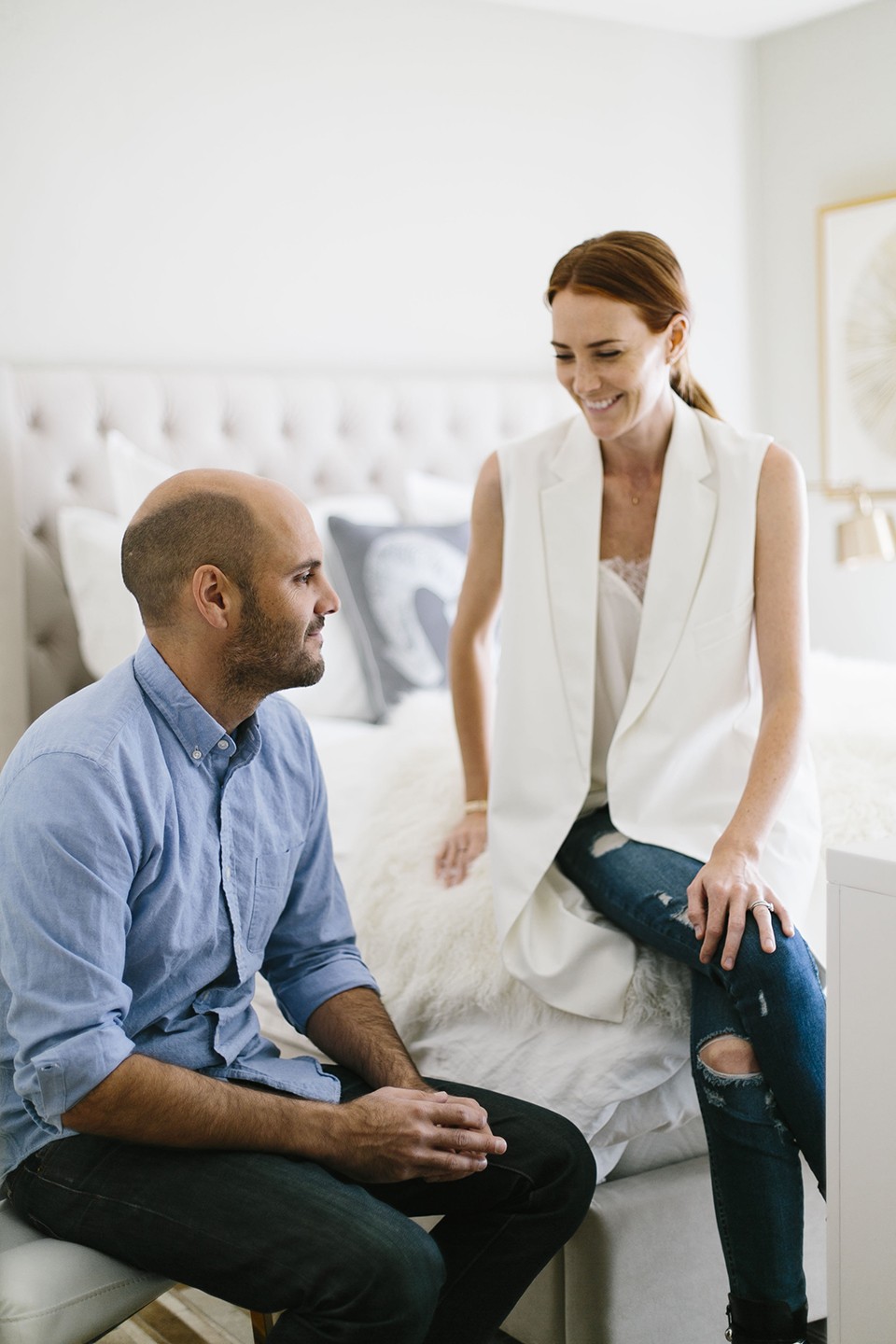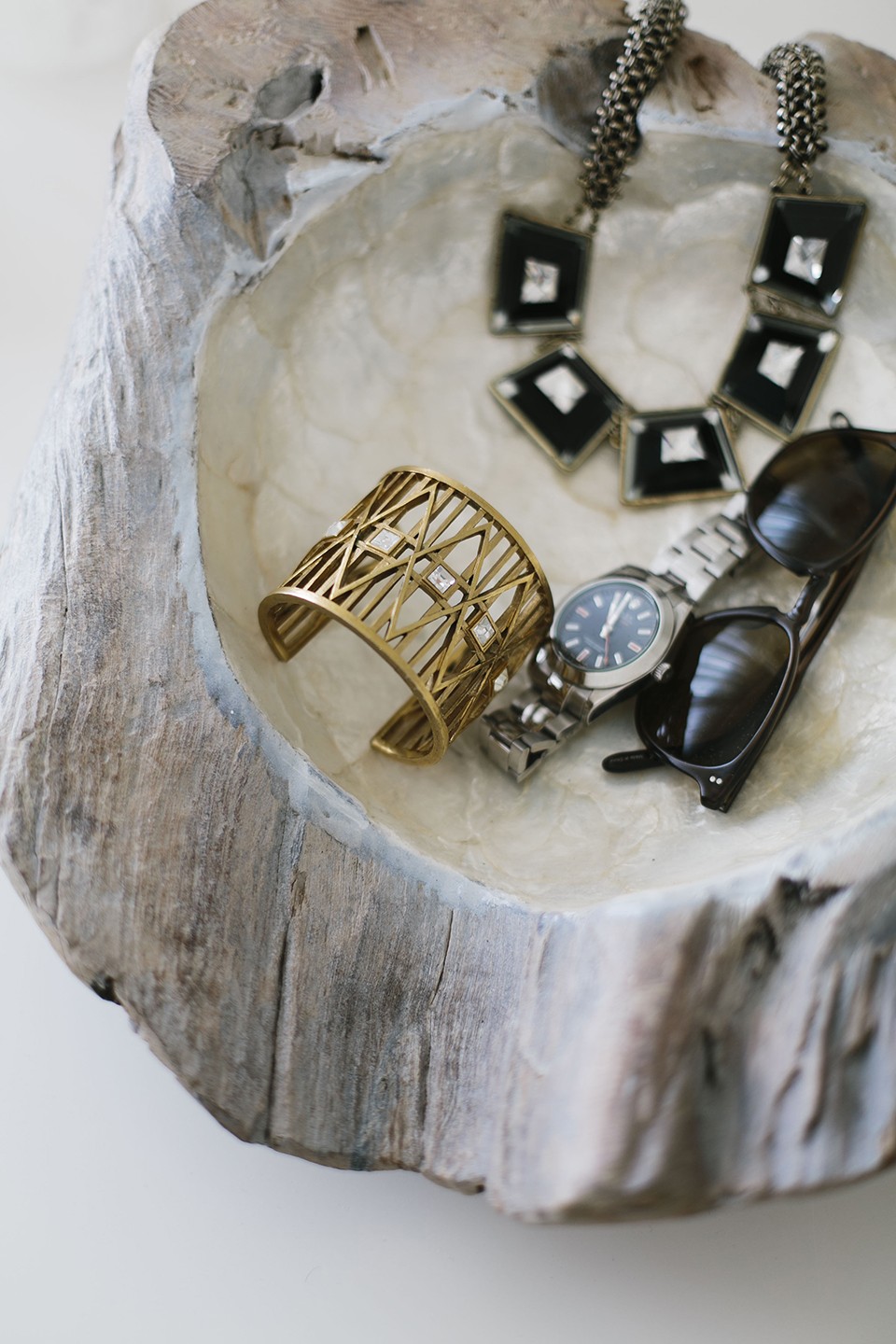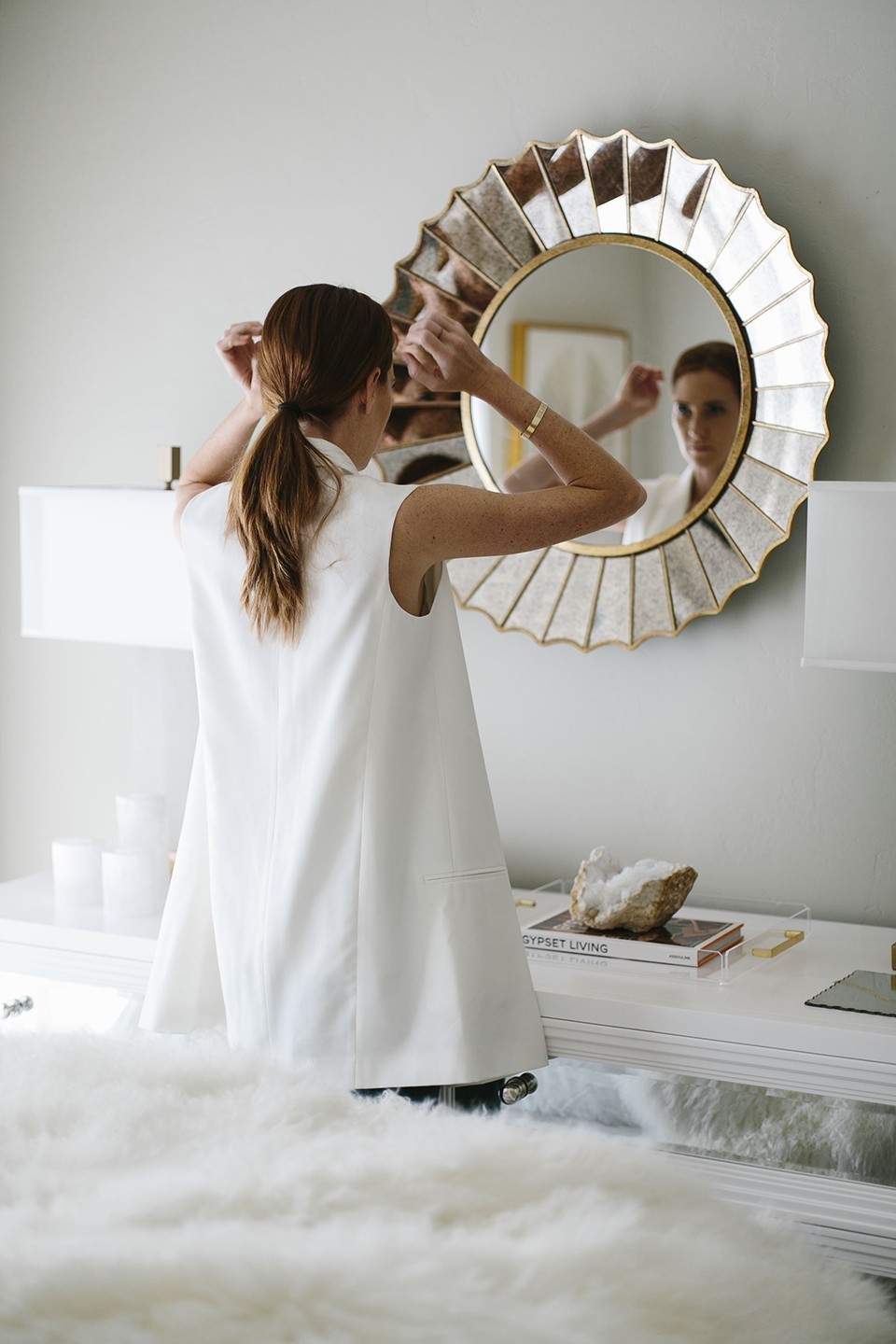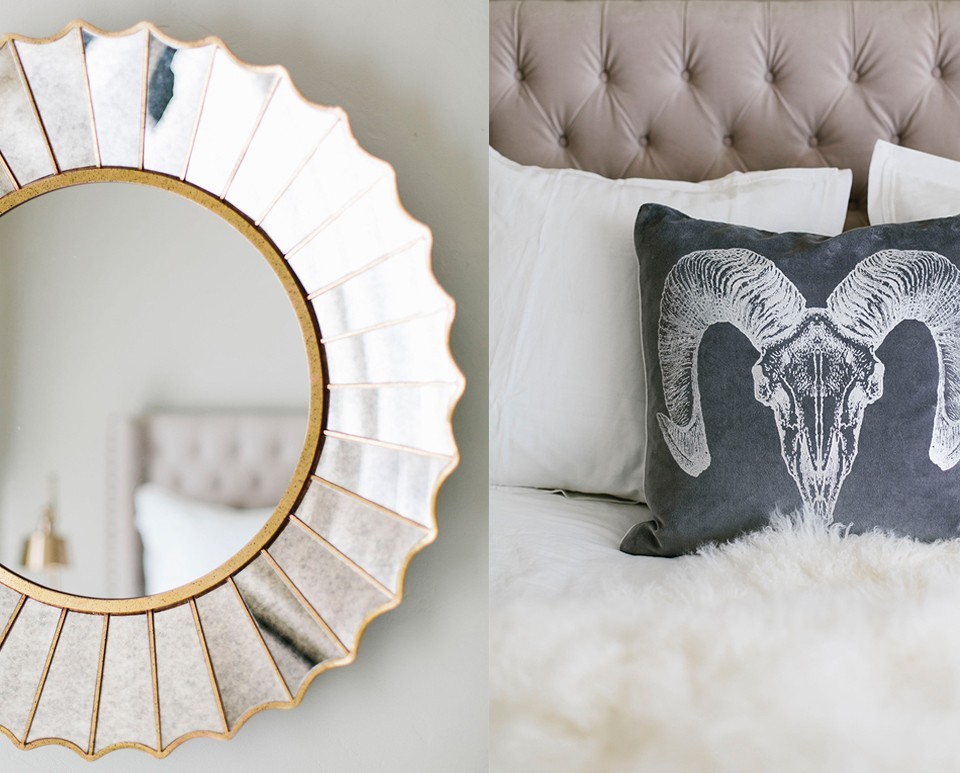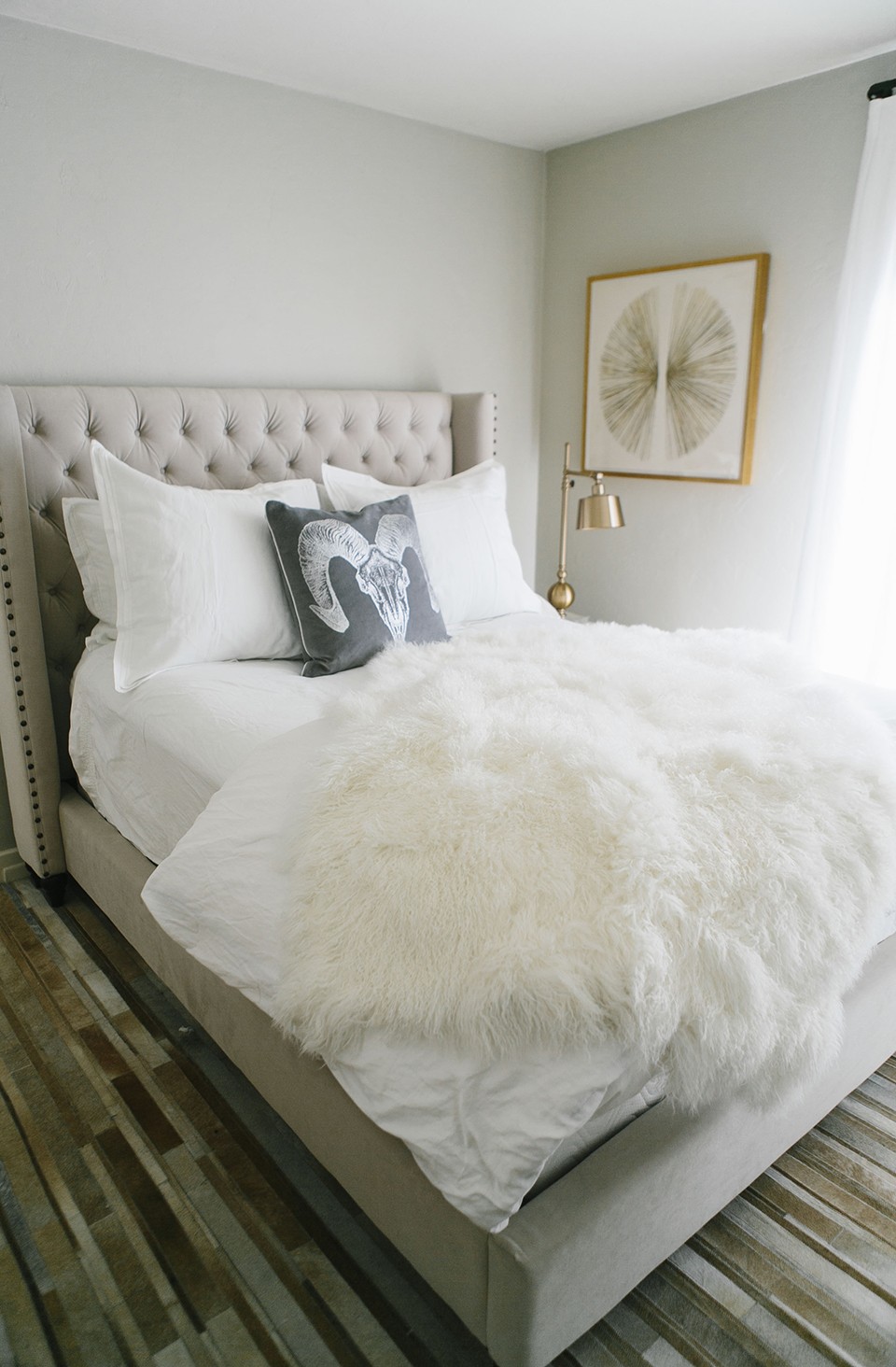 Photography by Arna Bee