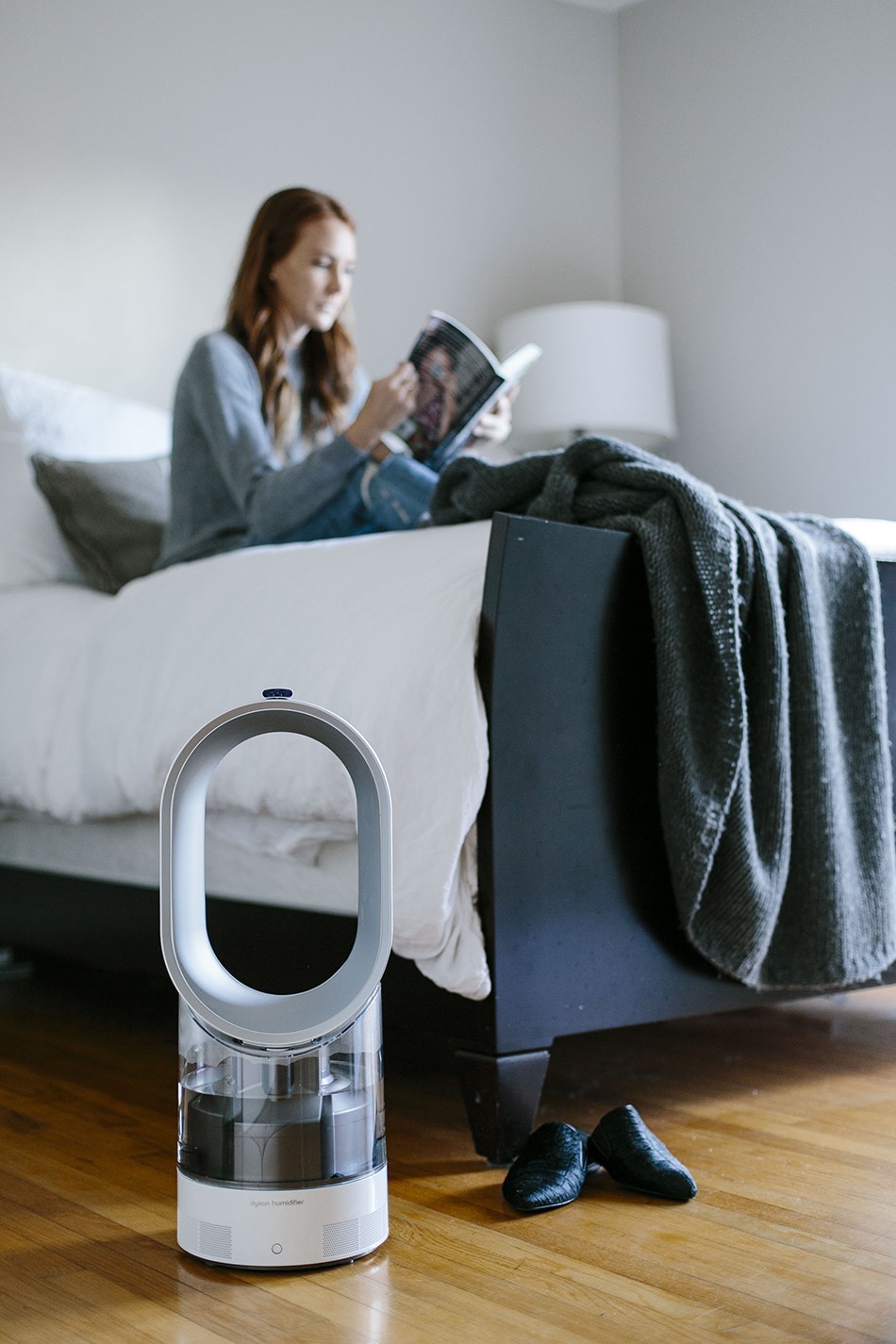 There are so many things that I love about fall. Bundling up in layers, being cozy by a fire, celebrating the holidays, hot cocoa, comfort foods and the list goes on. The one thing I loathe with the cooler temps every year is dry winter skin. It's the worst. Or at least I feel like I'm constantly battling that dry feeling. I've tried almost every trick in the book but this year I'm going in with a secret weapon. Last year someone recommended putting a humidifier in our house so I picked one up and gave it a whirl. I noticed the benefits immediately but I hated the thing, it leaked all the time and never seemed to pump enough into the air. I was recently turned onto the the new Dyson Humidifier and oh my goodness, I'm obsessed. The sleek design is not only powerful but gets the job done and has an ultraviolet light technology that kills 99% bacteria in water. Friends have even come over to our house and noticed the subtle difference in the air. But most importantly I've been waking up without feeling like my skin is about to crack and my eyes are never itchy and dry. With that in mind here are a few other secrets I've found that actually work when it comes to a fall beauty routine.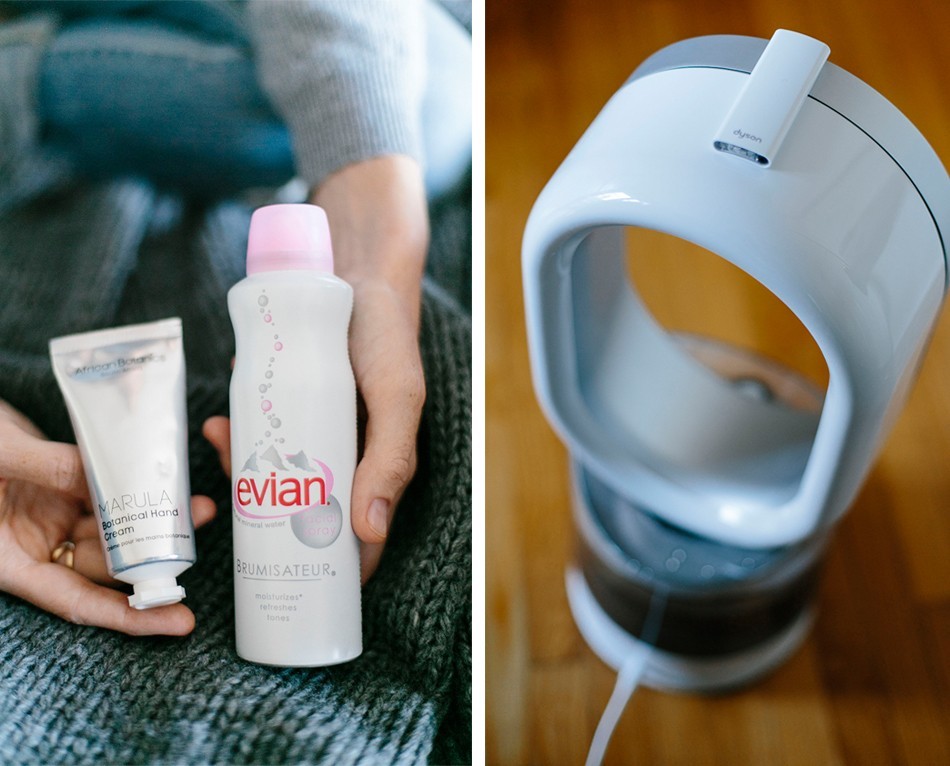 I always have a moisturizing face mist and hand creme on me at all time. African Botanics Marula Botanical Hand Creme is a favorite and Evian water or Tata Harper's Hydrating Floral Essence.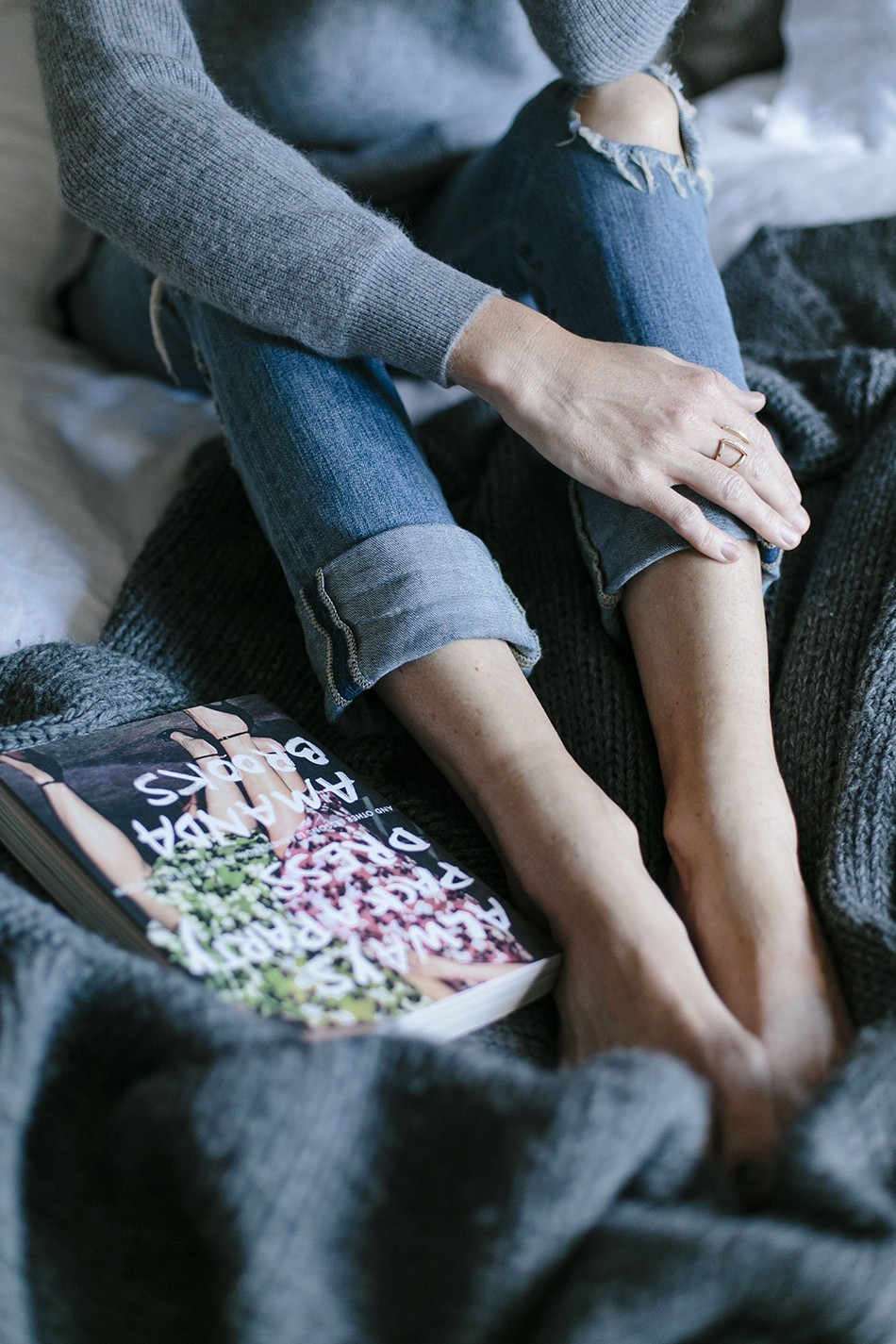 Limiting your hot showers will make a huge difference. I've also found that lathering on coconut oil before a bath or shower will help seal in the moistures and soften your skin at the same time.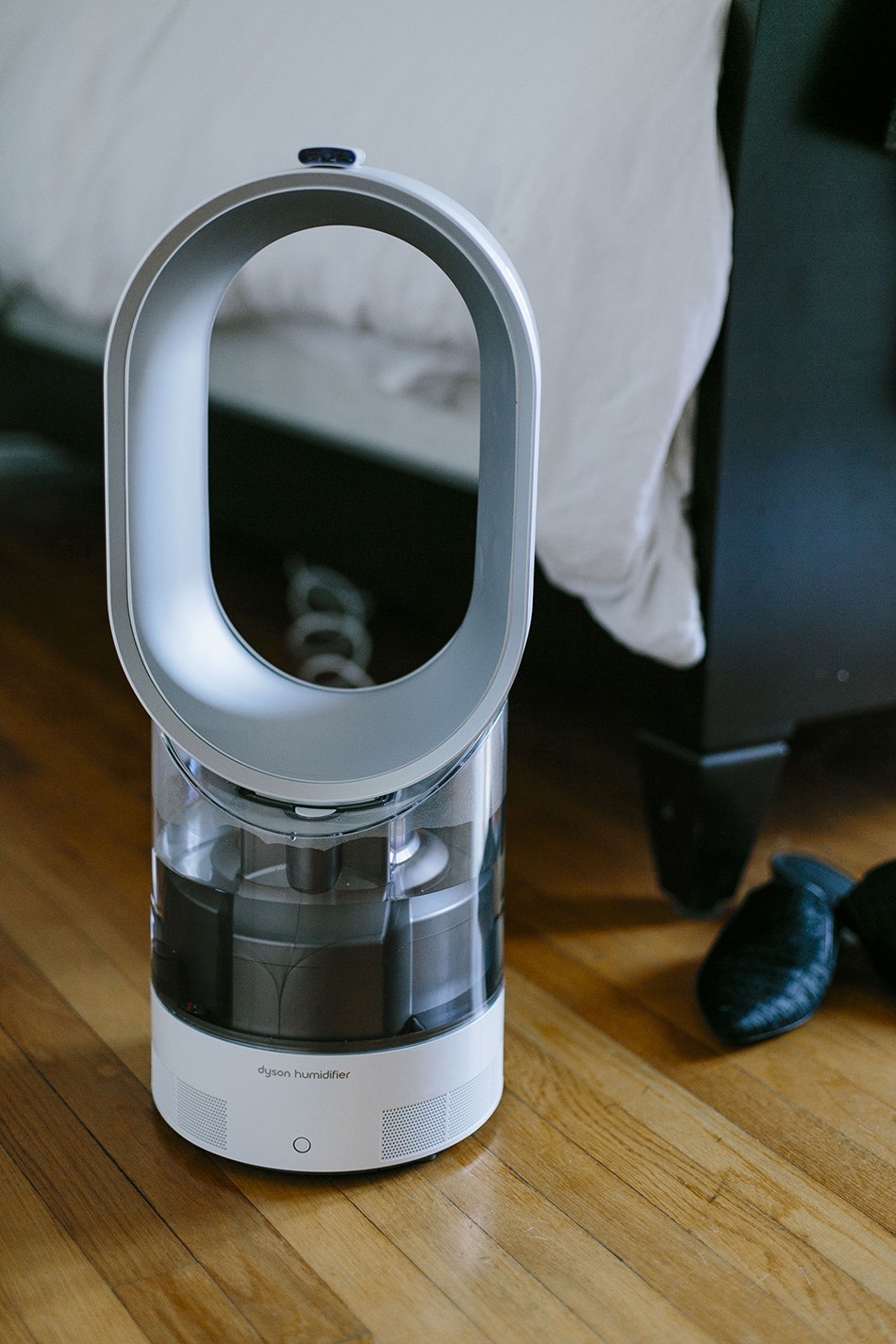 Exfoliating is key to maintaining soft, dewey skin. I have used Derma Doctor's KP Duty now for a while and its still a favorite.
Photography by Arna Bee // Thank you to Dyson for supporting this post.