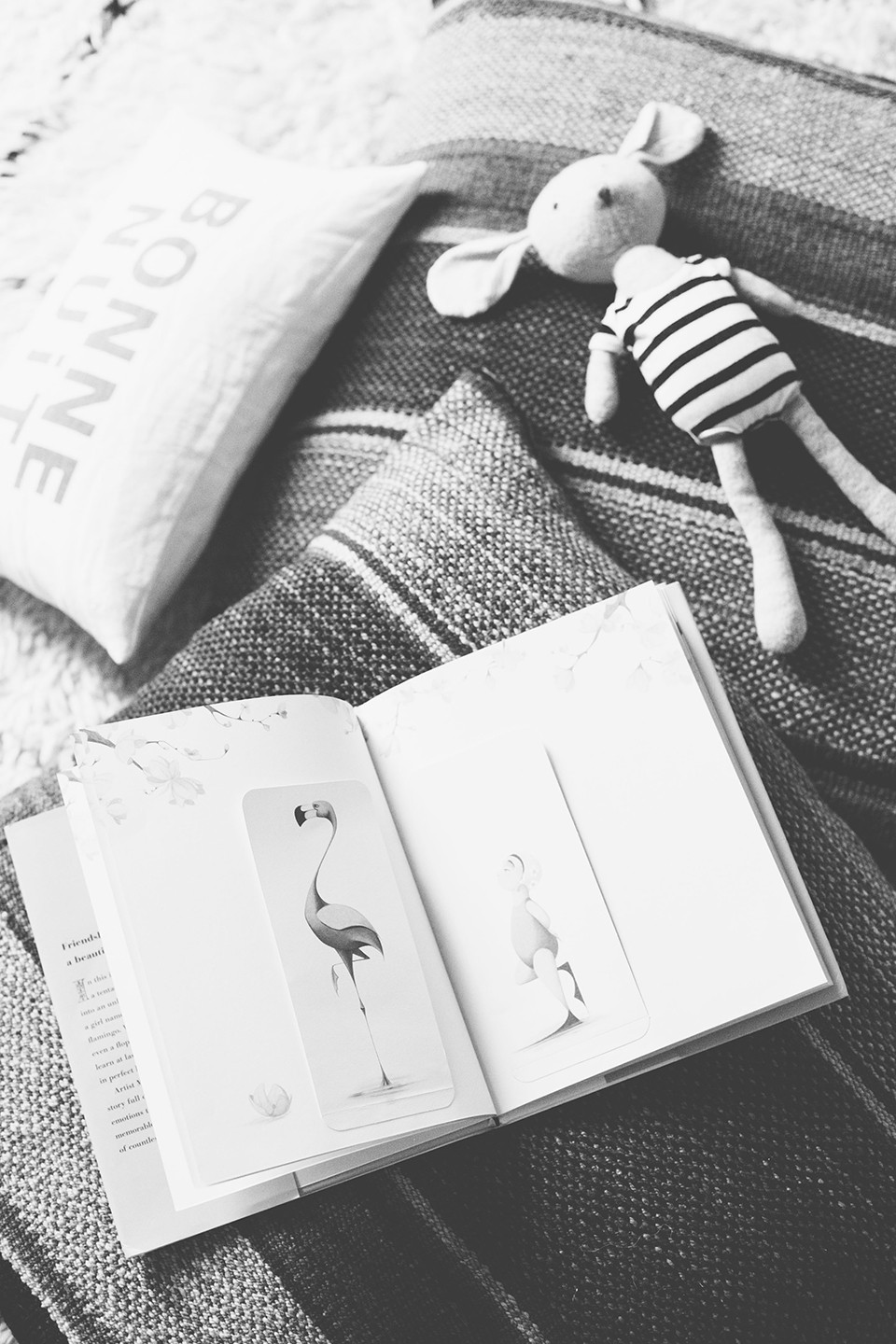 No matter what age you are, there's no denying the cozy comforts of a nighttime routine. Bubble baths, curling up on the couch, reading or putting on your favorite facial mask can restart the engines in the best possible way. In our household, every evening has become our time to unwind and settle in for a good night's sleep—oh so important when your mornings start promptly at 7 am with the sweetest alarm saying "momma?" We are all about our routine because Elin (and I) love it and we soak in some of the sweetest moments together during these hours. And it's sometimes the little things—a soothing lotion or a favorite stuffed doll—that help us drift off to sleep easier. Here's a look at my nighttime routine juxtaposed with Elin's.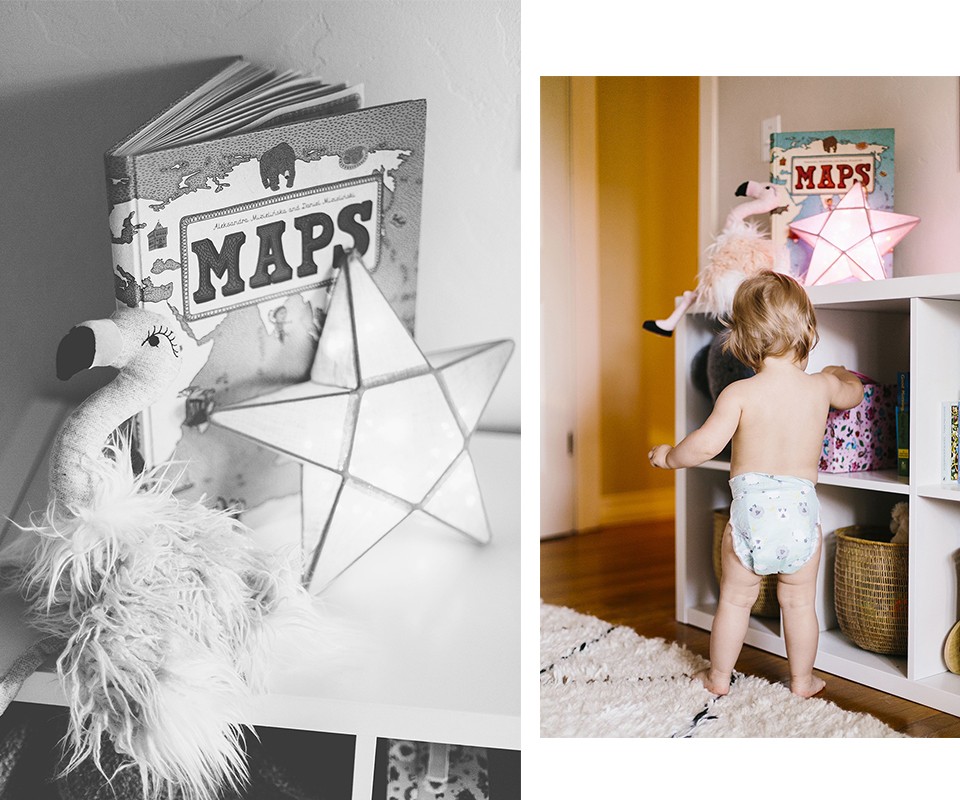 Just after Elin has dinner, which she ends up wearing most of the time, we head to the bathroom to strip down and draw a bath. This is usually when a naked baby bum goes squealing around the house on the loose. We end up playing a game of chase or "boo" around every corner until it's time for a bath. Then she insists on getting every toy into the water and asking for "bub-bows!" We use Honest lavender bubble bath because the scent is calming and makes the biggest bubbles, Elin approved. After the bath we put on pajamas and turn on her star night light and snuggle up to read a few books. We're also devoted Honest diaper fans, everything else gives Elin a rash, and the overnight diapers keep from midnight leaks. Plus how cute is the design? After reading books and wrestling with daddy we get her in her sleep sack with a pacifier, turn on her sound machine and kiss her good night.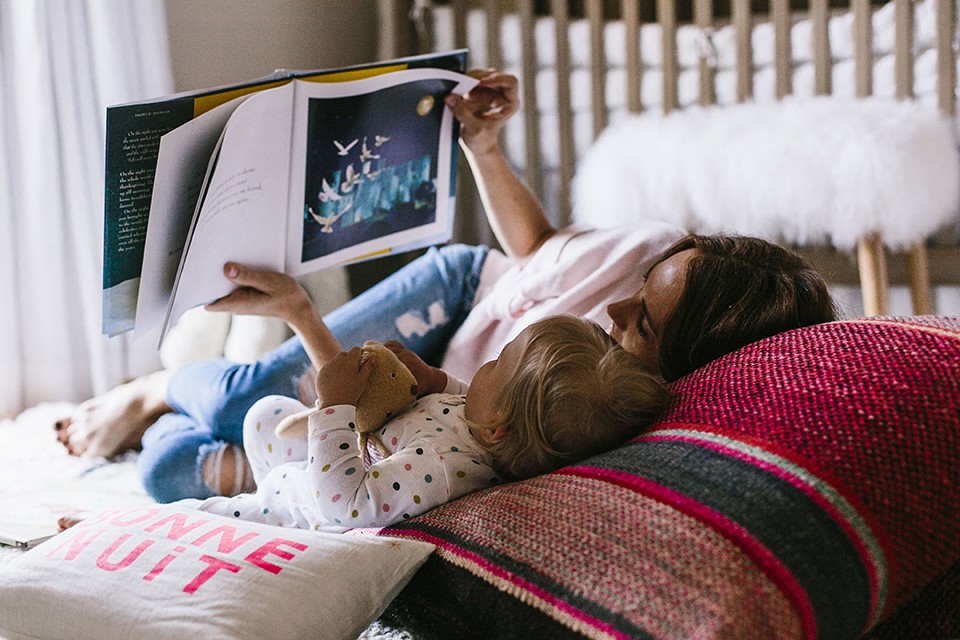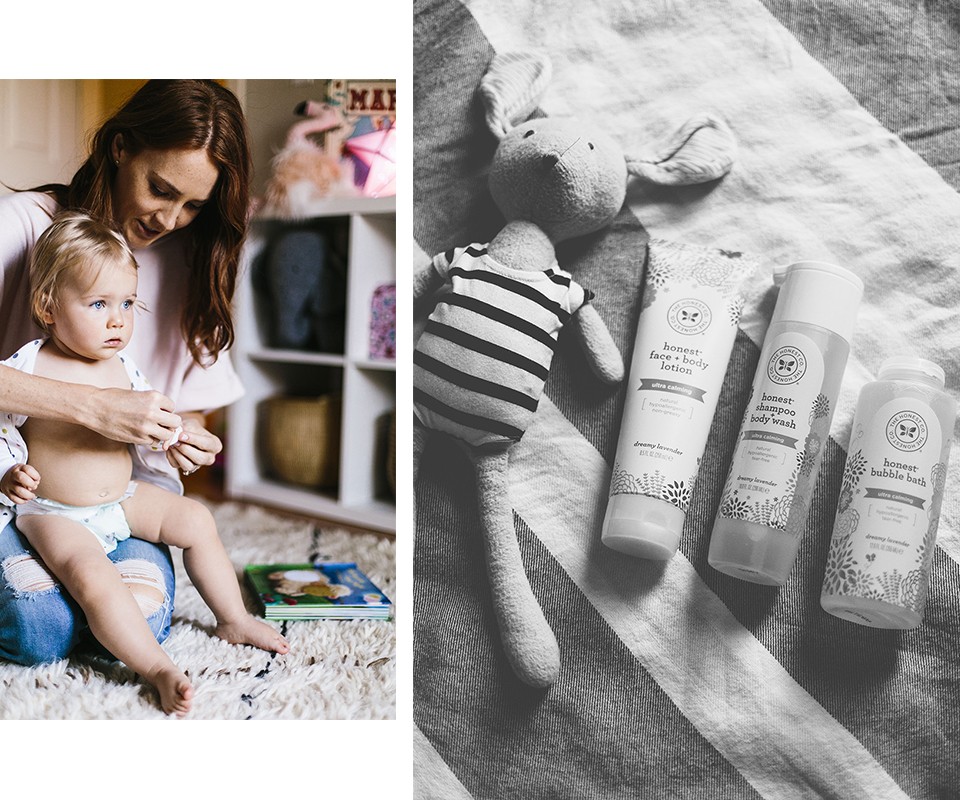 Nighttime essentials above: Elin's favorite Hazel Village doll, Honest lavender body wash + shampoo, lotion and bubble bath.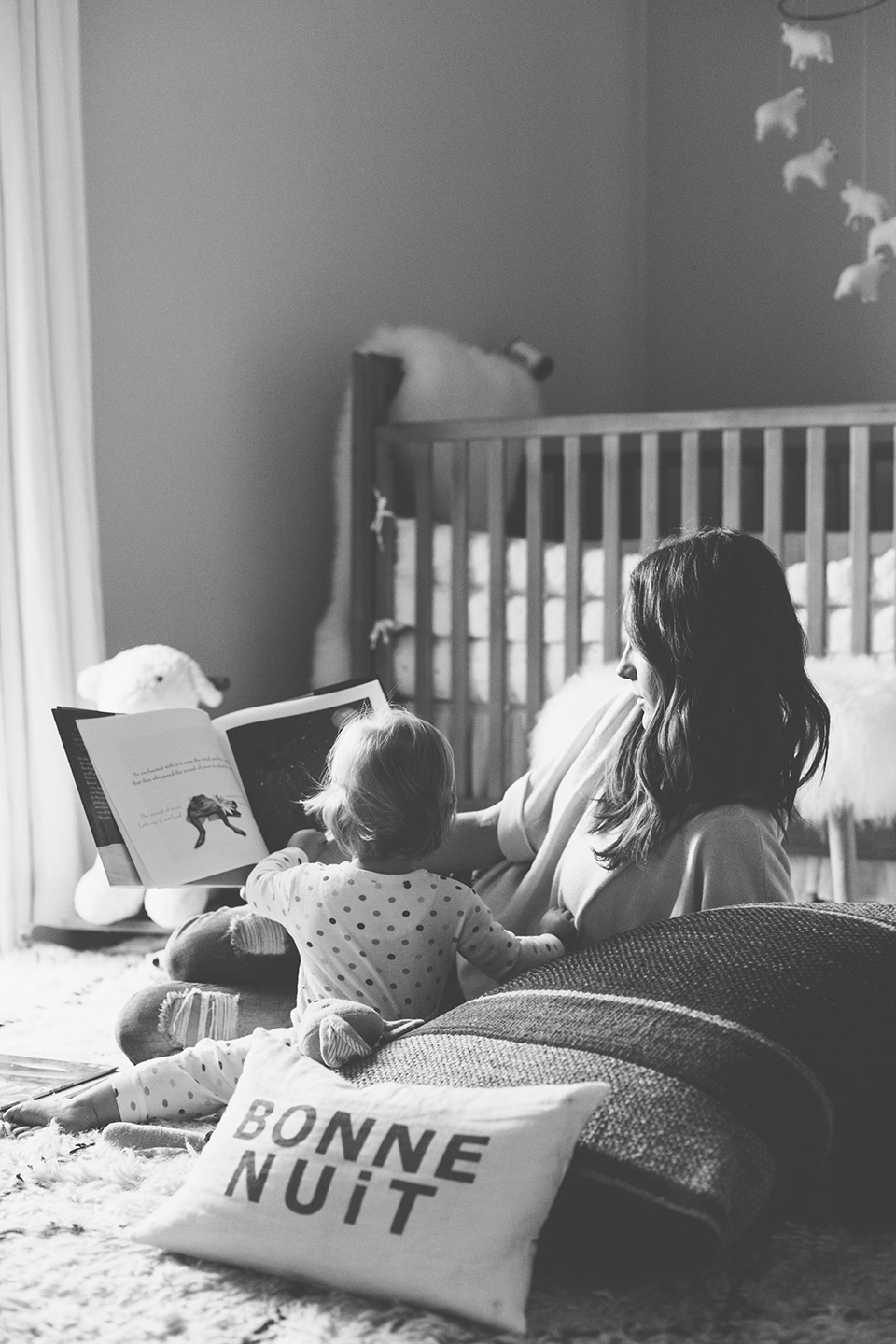 This is usually the time when I notice pasta sauce on multiple places of my shirt. So now, it's my turn. I shower, change into my pajamas and reach for some skincare favorites. I try to exfoliate every night and lately I've been using Honest Beauty Gel Cleanser and the Konjac sponge. The combination leaves my skin incredibly soft and clean. Then I either cozy up on the couch with Todd to watch a show—Ray Donovan or House of Cards have been our latest obsessions—or crawl into bed with magazines. Before dozing off I always make sure I have water and my favorite beauty balm on my nightstand in case I wake up feeling parched. Then it's some well earned zzz's.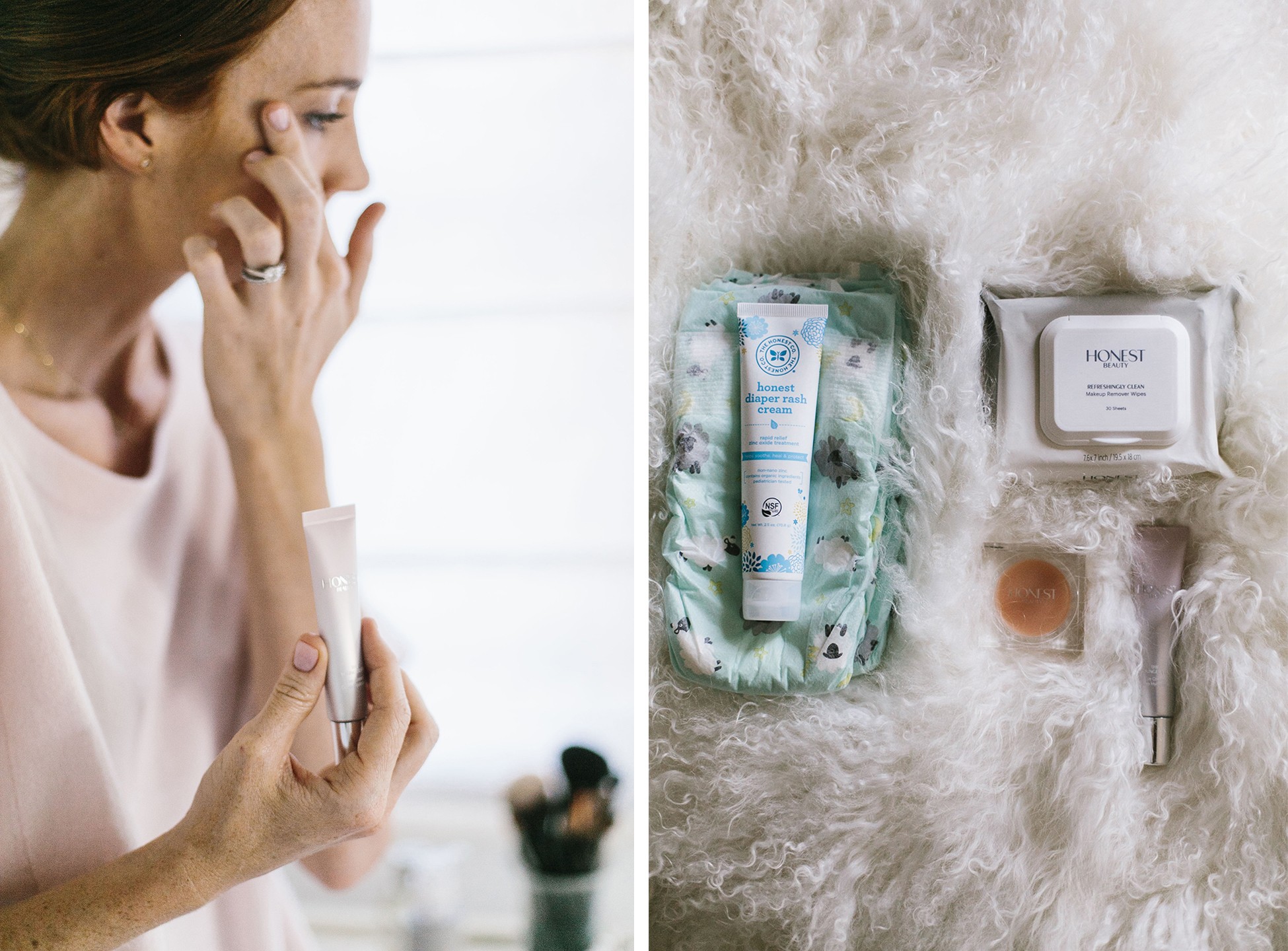 My bedtime essentials: Honest eye cream, makeup remover, hydrating face cream, refreshing cleanser and Konjac sponge.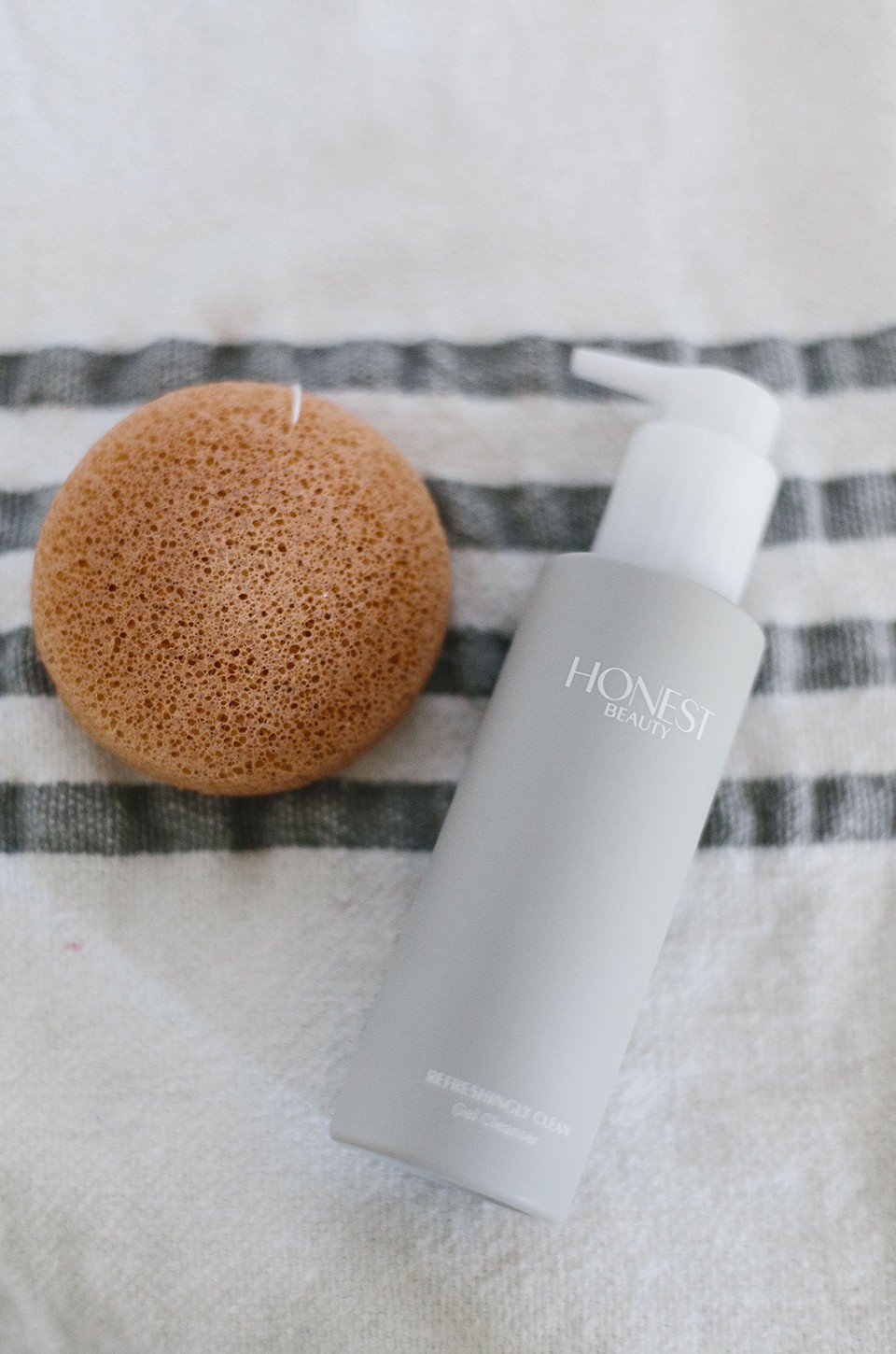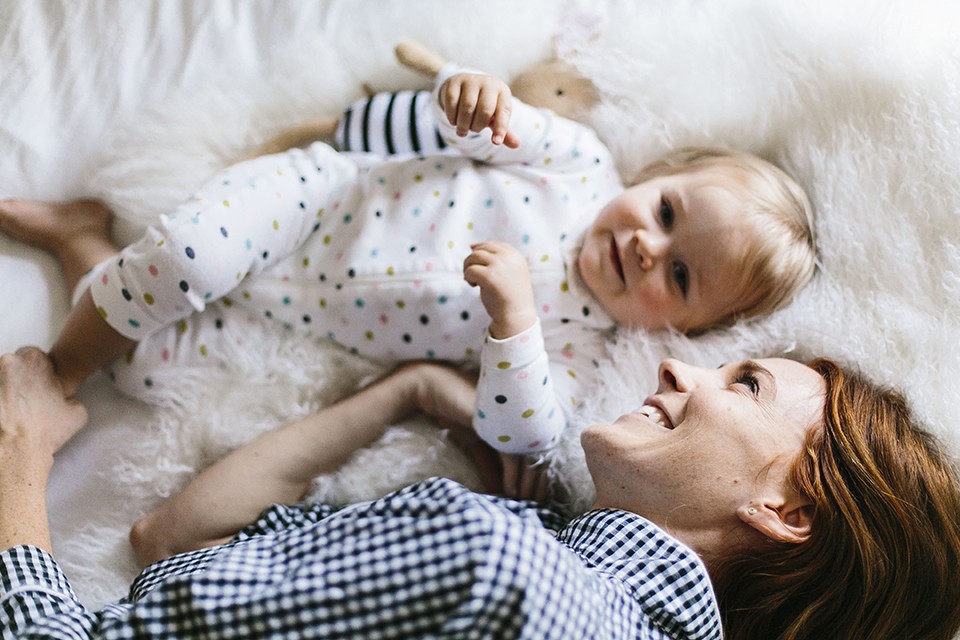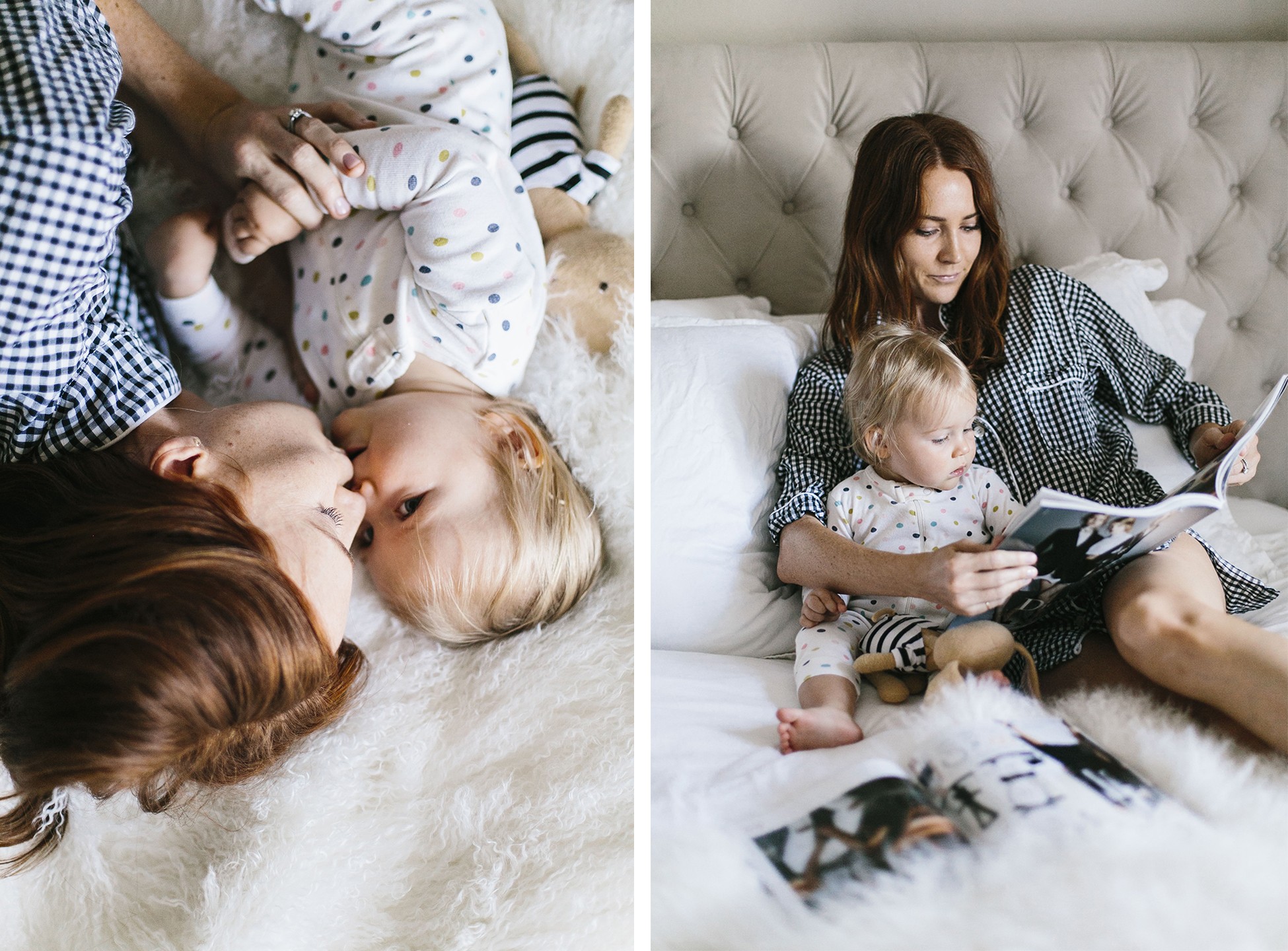 Sign up for an Honest Beauty Trial here or a trial with the The Honest Company bundles here, which we are devoted fans of. I rely so much on getting our household essentials shipped to us on the regular.
Photography by Arna Bee // Thank you to The Honest Company for supporting this post. All opinions are my own.