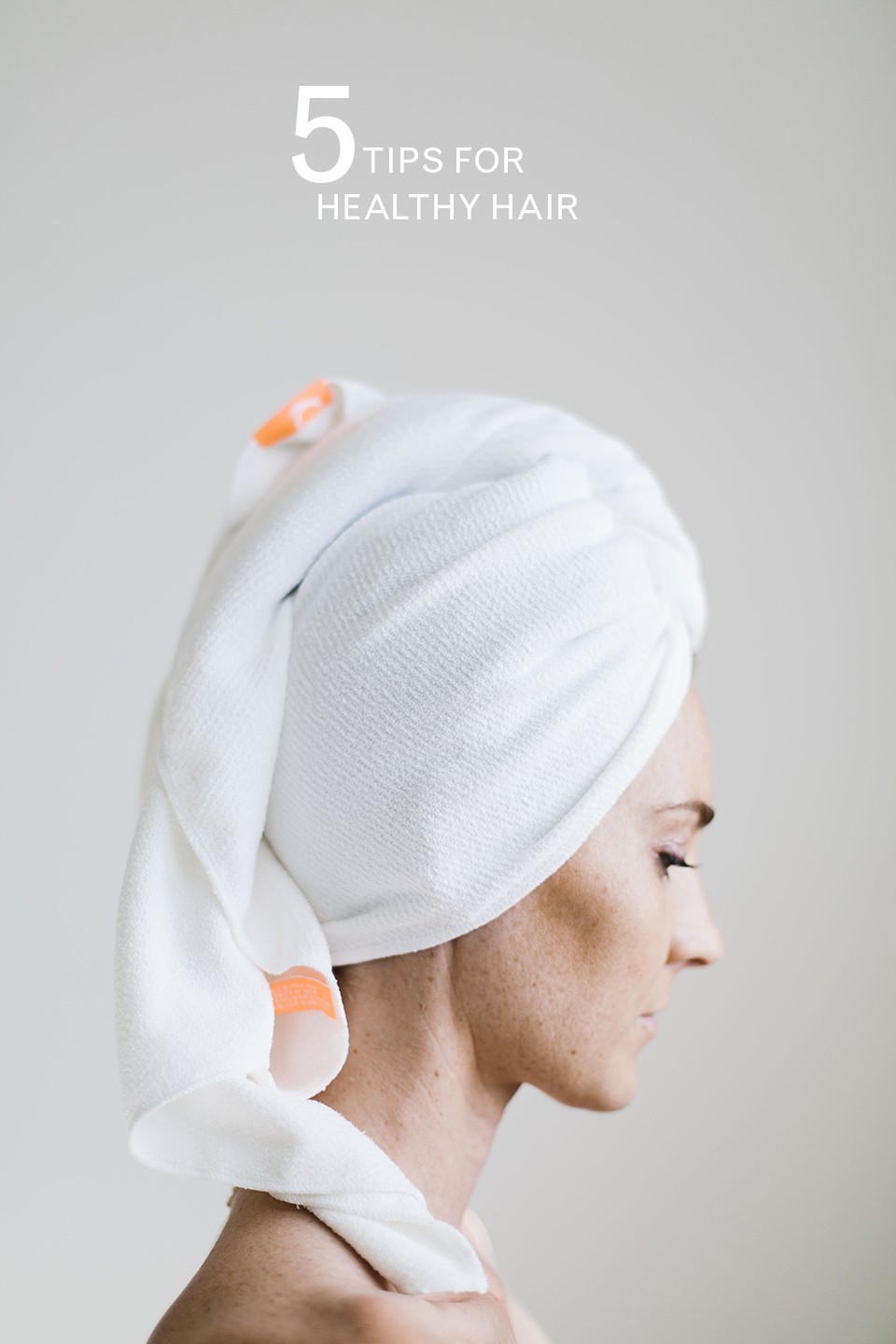 Not too long ago I went through a stage of frustration with my hair. I wanted it to look different so I tried a million different products, a handful of hot tools, styling techniques and even played around with color—a first for me. After months of putting my hair through torture I realized it was becoming more and more unmanageable. On top of that I had just had a baby and my hair texture changed along with some awkward baby hairs that grew in around my hairline, one of the odd tricks our hormones play on us. Here are five ways I turned things around and changed my hair in weeks. 
Invest in a Microfiber hair towel. Decreasing frizz starts with how you dry your hair. Throwing your hair up with a giant towel will cause friction and breakage which leads to those annoying flyways. I started air drying my hair and this step has made a huge difference.
Pick up a wet hair brush. Our hair is the most vulnerable when its wet. So think about that when you rake a brush through it post shower. Again, avoiding the chance for any breakage.
Put down the hair dryer. It's not for everyone, but if you can let your hair air dry from time to time. I got into a routine of doing this with the help of a curl enhancer and sea spay and prefer the way my hair looks now when I let my natural waves take over. Not only will your hair look healthier but it also gives the best kind of texture.
Get frequent trims. I used to go months without getting my hair cut. When I started going every 6-8 weeks my hair air dried with less frizz and just looked better overall. I even had people asking me what I was doing differently and it was always the most simple answer: just a trim!
Every once in a while I coat my hair with pure coconut oil, wrap it in low bun and sleep on it. The next morning I wash it out and style per usual. Afterwards my mane is soft and silky with less frizz. I use plain old coconut oil from the grocery store.
Image by Arna Bee