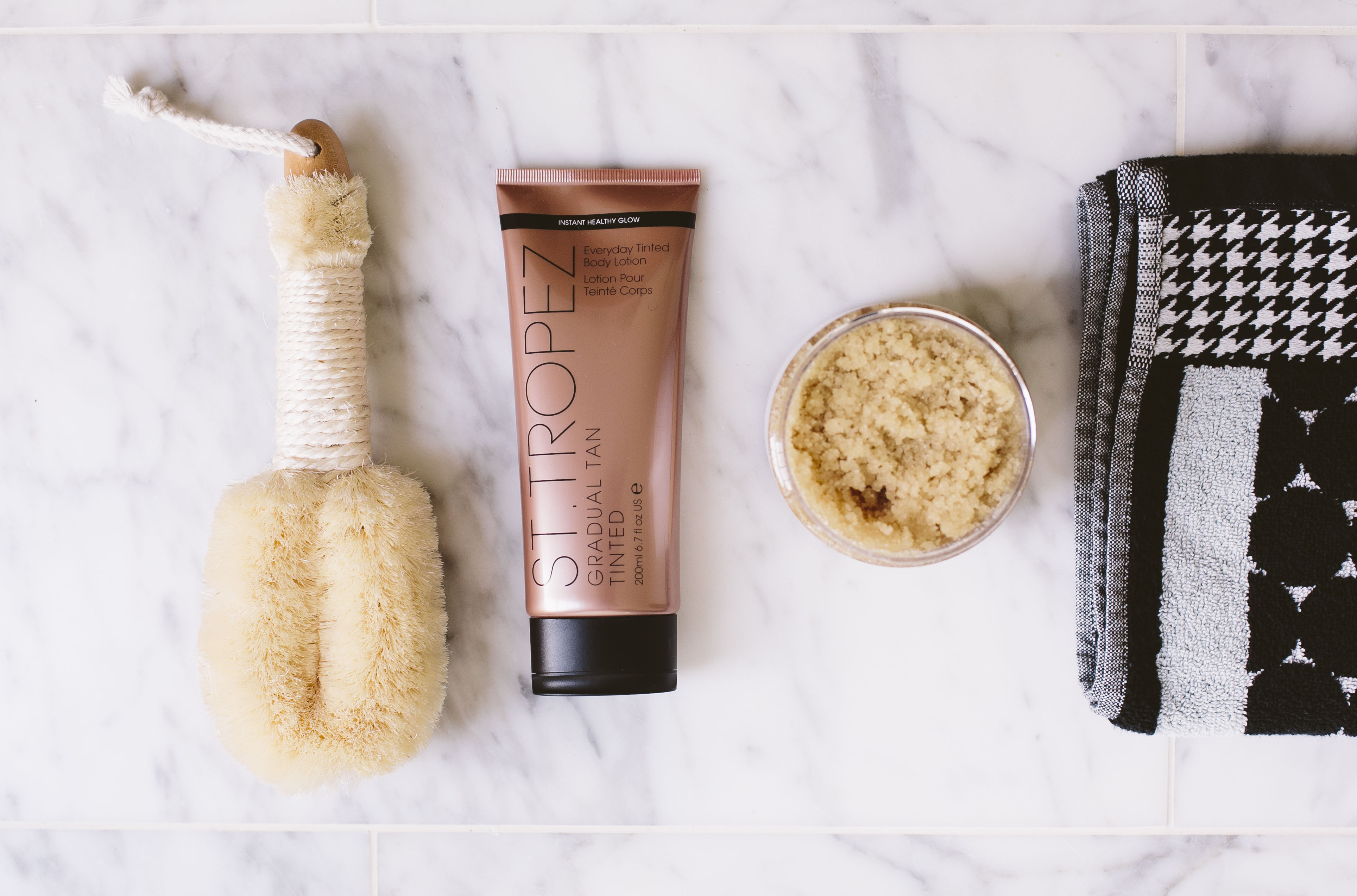 Even though I am a redhead who can get a shade darker in the sun (without burning) I still know that my freckle prone skin type is sensitive when it comes to soaking in some sunshine. But I love a good tan and am convinced I look better with a tan. In turn, I've become a lover of a little enhancement from time to time. Enter my favorite option yet: St. Tropez Tinted Gradual Tan
. Instead of a regular everyday lotion, swap this one in and see a gradual tan appear instantly. Here's why I'm now obsessed with it. It actually hydrates, some tanning lotions seem to have a drying effect which I can't stand, it has a soft powdery feel that doesn't rub off onto your clothes (huge perk) and smells good instead of weird like most tanning products. It's a-mazing and I'm so excited to spread the word just in time for Spring dresses to come out. Let's face it, we all want a little sun kissed glow from time to time.
Aside from my super exciting find, here are a few other ways I keep my limbs, soft, dewy and bronzed.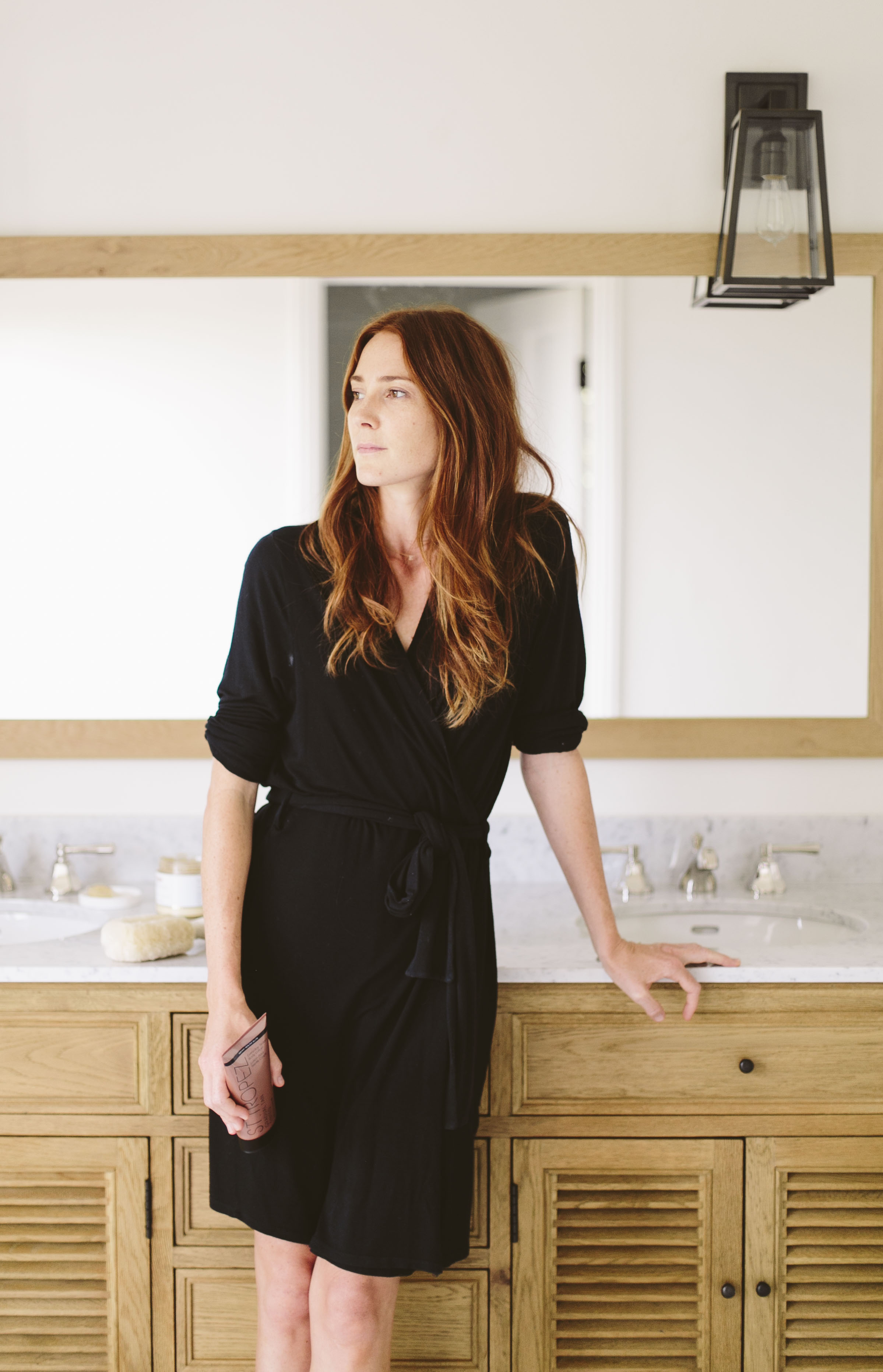 Drink a lot of water. It will not only make your skin look good but it will prolong a tan. Dry skin equals pale skin. Get yourself a water bottle and keep it handy. Trust me it's a hard one but also the easiest when you get into the habit.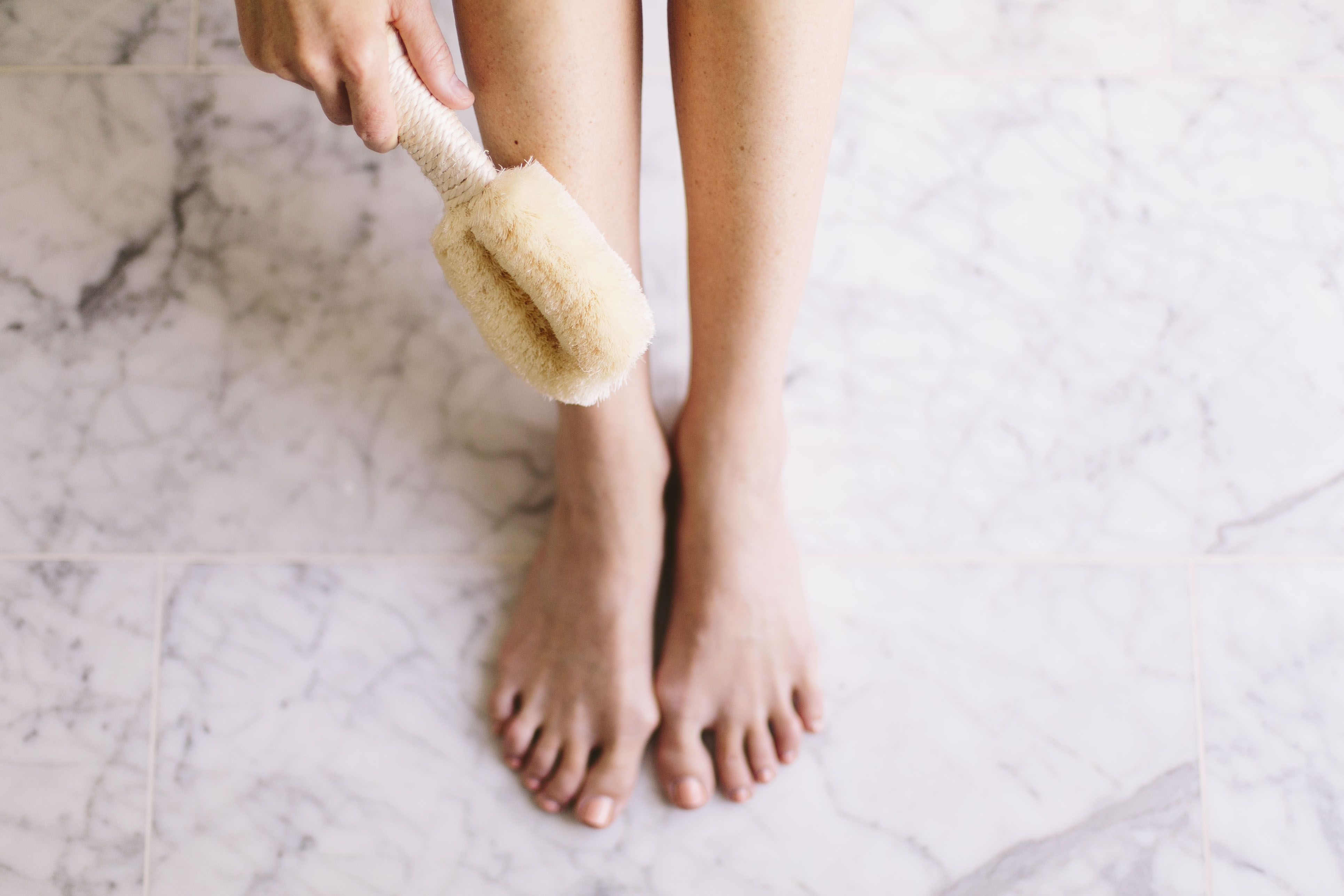 Start using a dry brush a few times a week before hopping in the shower. It's not only good for your lymphatic system but it also keep dead skin away.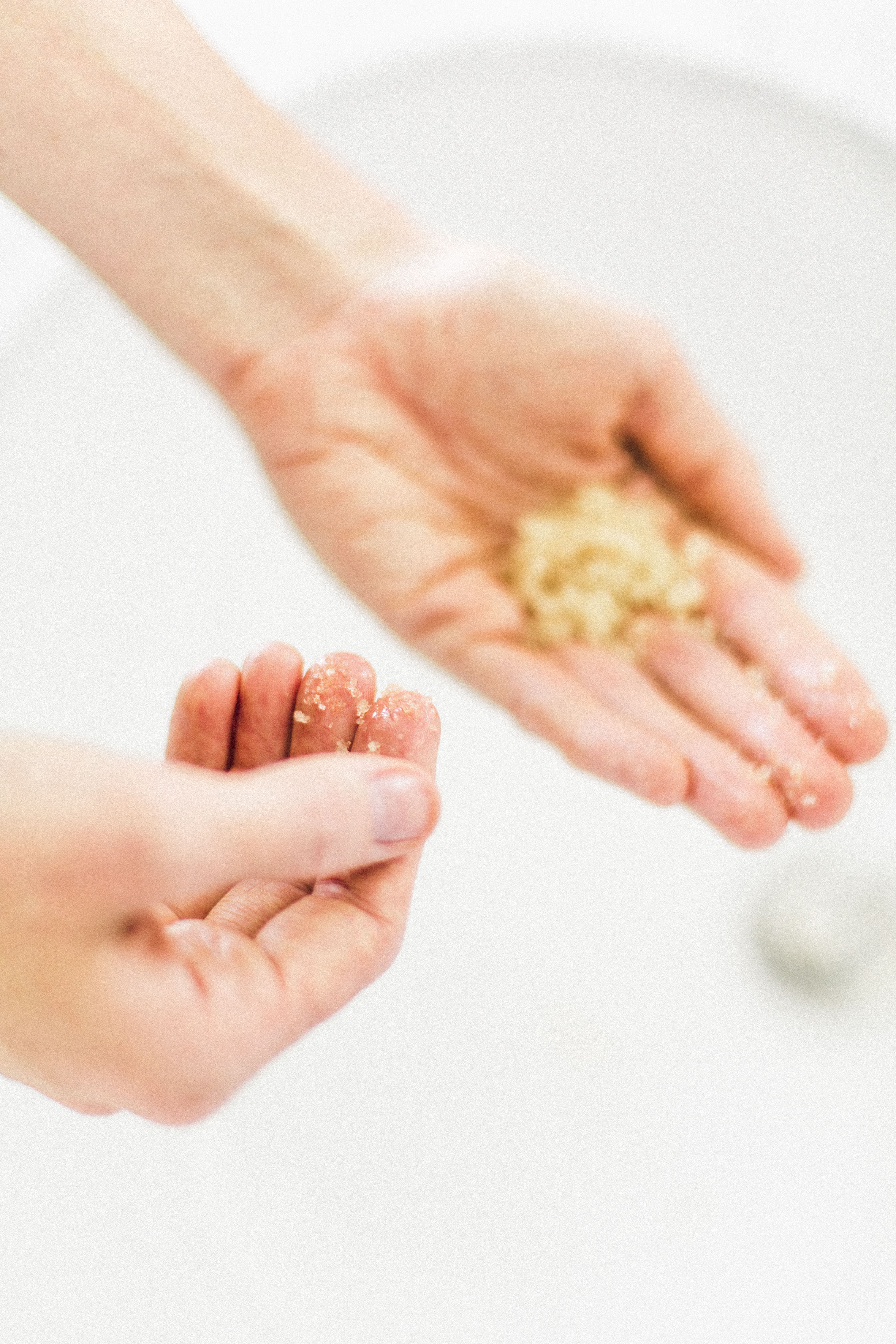 A little trick I like to use after applying any kind of tan enhancer is using any of the following to remove it: sugar, powder detergent or a course body scrub. There's nothing worse than orange hands to give away your secret.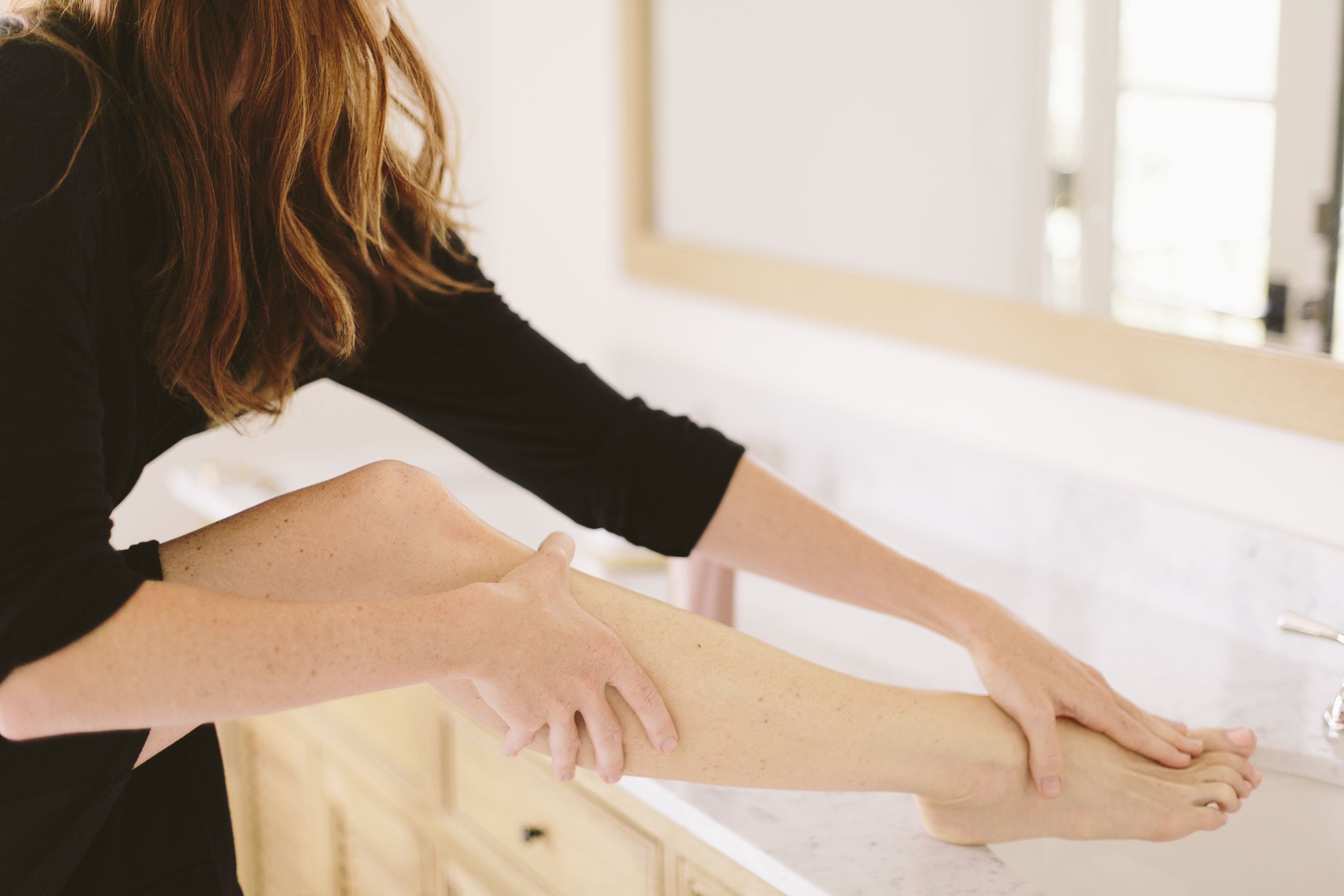 Make sure you blend past your ankles after a majority of the product is rubbed in. I also do this over and behind my knees. The point is to blend it in so keep rubbing longer than you think you need to.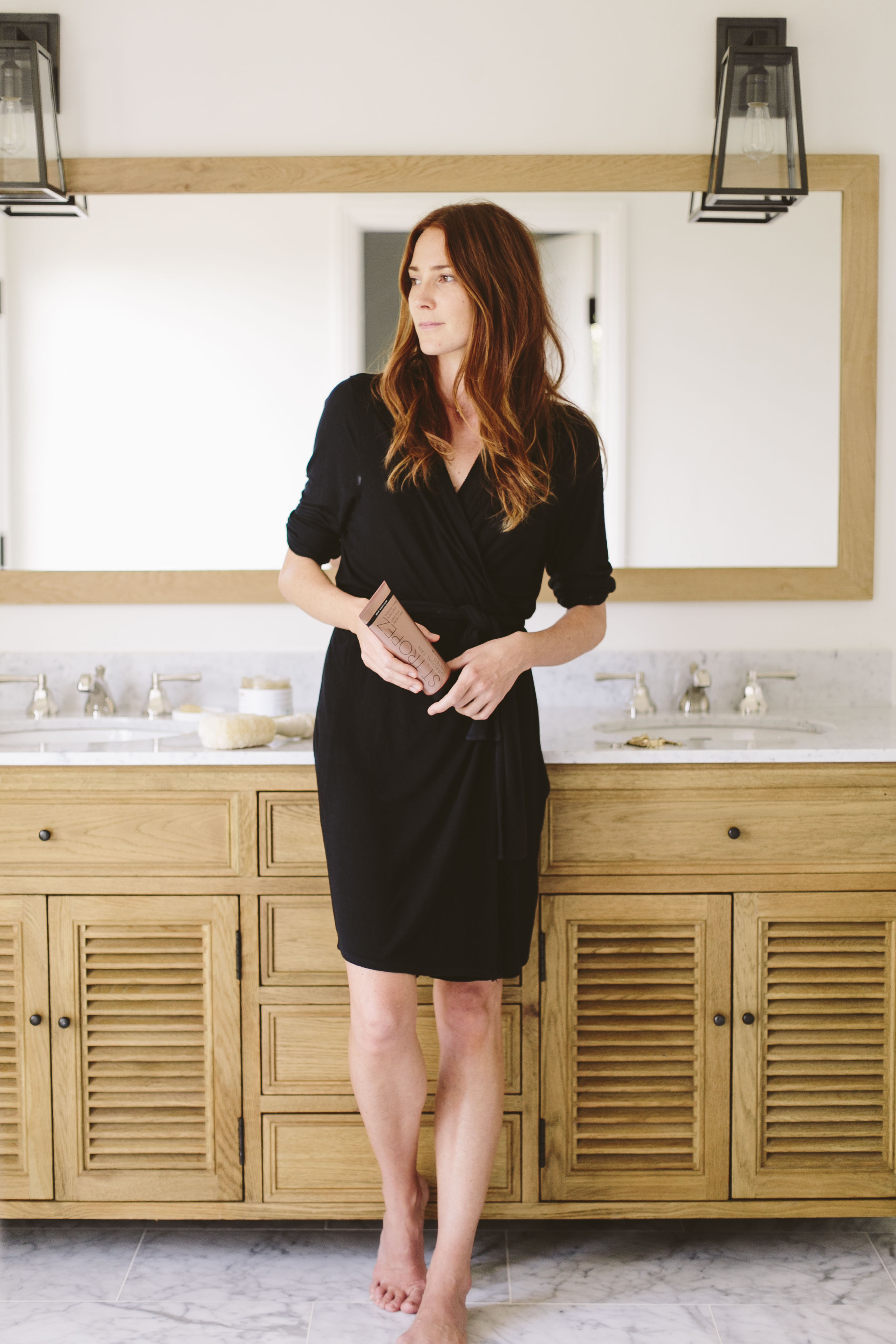 Photography by Arna Bee // Thank you to QVC to supporting this post. All opinions are my own.