Weekend hair. It's the best. For a while I couldn't nail down what exactly was I was doing to get such great hair come Sunday, but after a little trial and error I've found the recipe for replicating that "off duty" do. For starters, the weekend means time and for me that means air drying my locks, sometimes even outside in the sun which does wonders for my natural waves. A touch of wave enhancing product, root lifting spray, mixed with dry shampoo the next day, minimal makeup and an afternoon nap (or two) equals that perfectly undone look.
Some of my favorite products I've discovered can be found over at Ulta Beauty, which by the way has become a recent obsession. Just about everything from hair tools and shampoo to nail polish and lip gloss are at your fingertips. Right now there's a Mother's Day gift guide so you can find the perfect essentials for your mama or yourself. I fell into the "Natural Mom" category right off the bat. The Honest Beauty balm is something I never leave home without. And here's a tip, if you buy a fragrance ($40 or more) you can get a super cute tote bag and pouch. Time to spoil mom (or yourself!).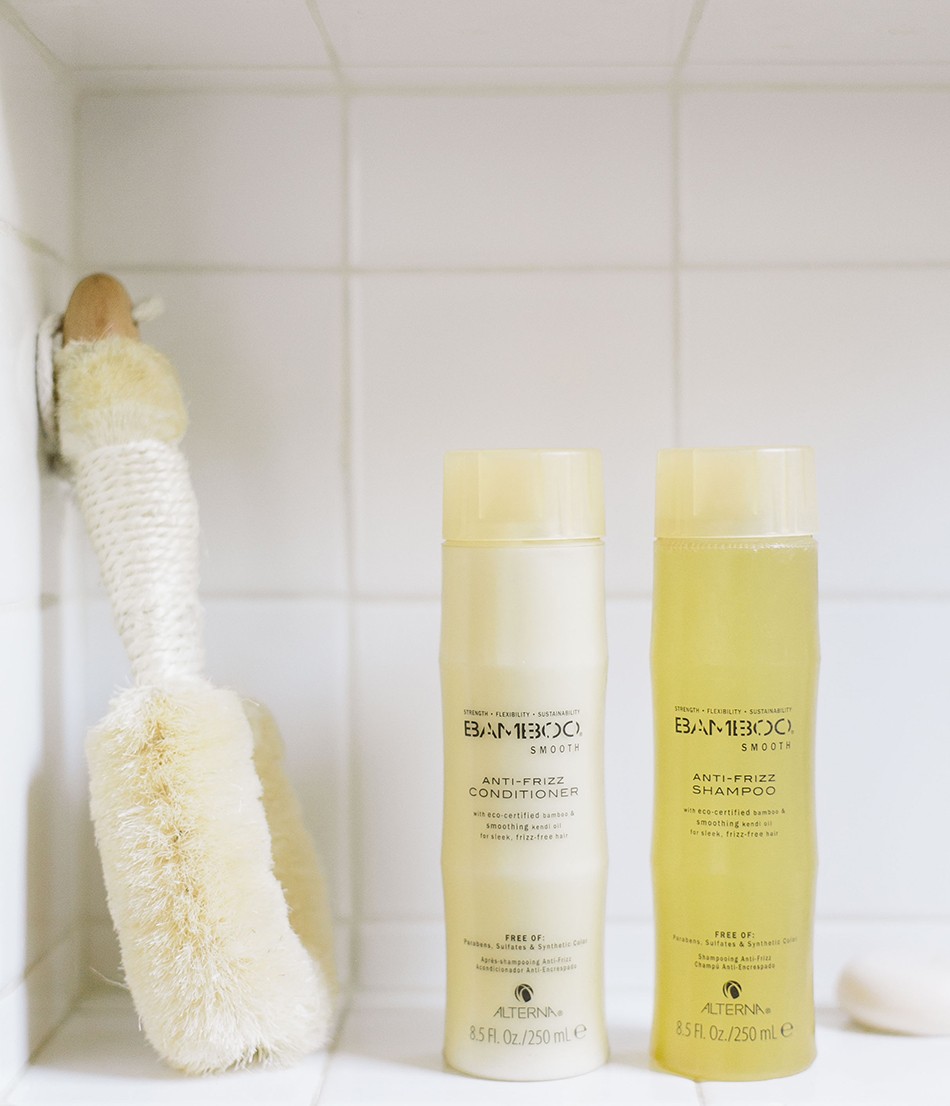 The Alterna Bamboo Smooth Shampoo and Conditioner decrease the frizz when I take the air-drying route. Plus it smells amazing and somehow makes me hair crazy soft. After a long, hot shower I either throw it into a low bun or sit outside and let the sun do its work.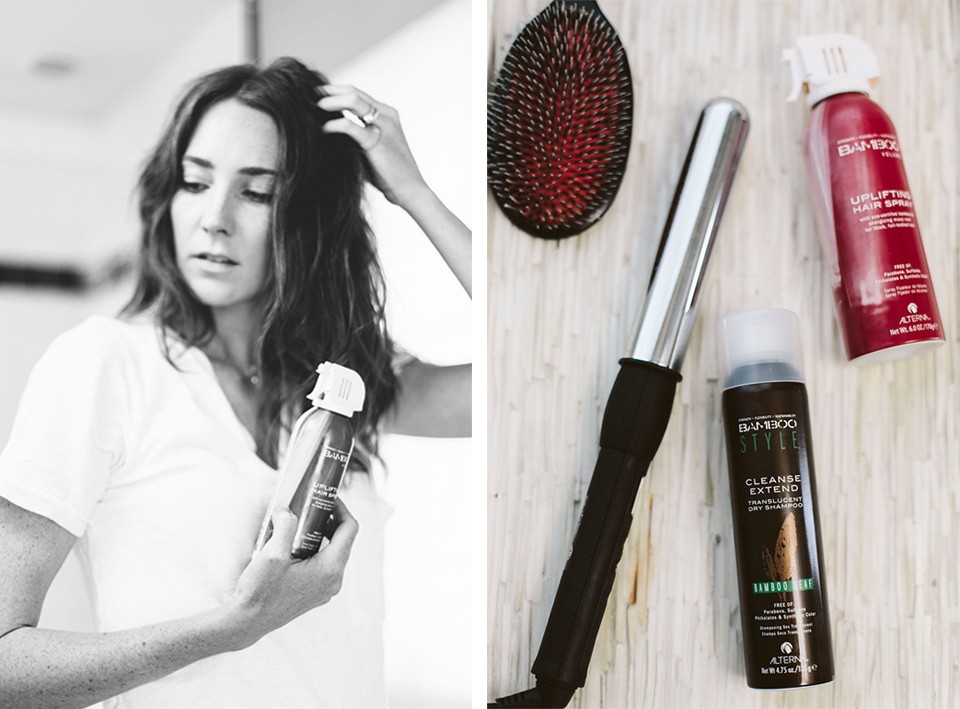 When my hair gets partially dry I spritz a little Bamboo Root Lifting Spray and crunch, tease and shake my hair upside down. When my head is fully dried I run a 1.5″ curling iron through a few pieces to give it some shape. The next day I add a touch of dry shampoo for added texture and volume.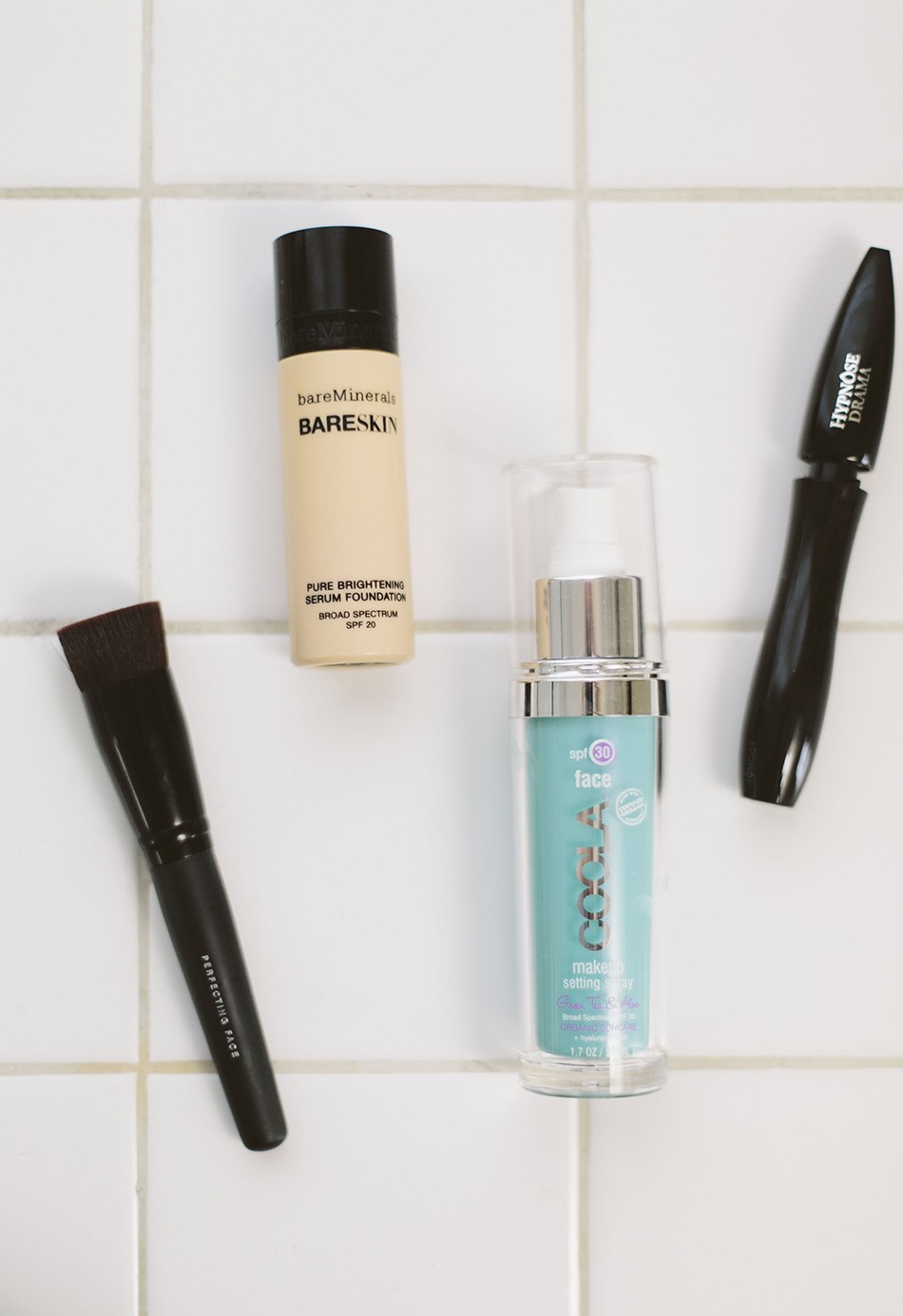 When I leave my hair windswept and natural, I usually keep things pretty simple in the makeup department. I discovered this Coola Makeup Setting Spray with SPF 30 on Ulta and can't get enough of it. Since weekends mean being outside in the sun a lot, remembering this step is the most important and now the easiest.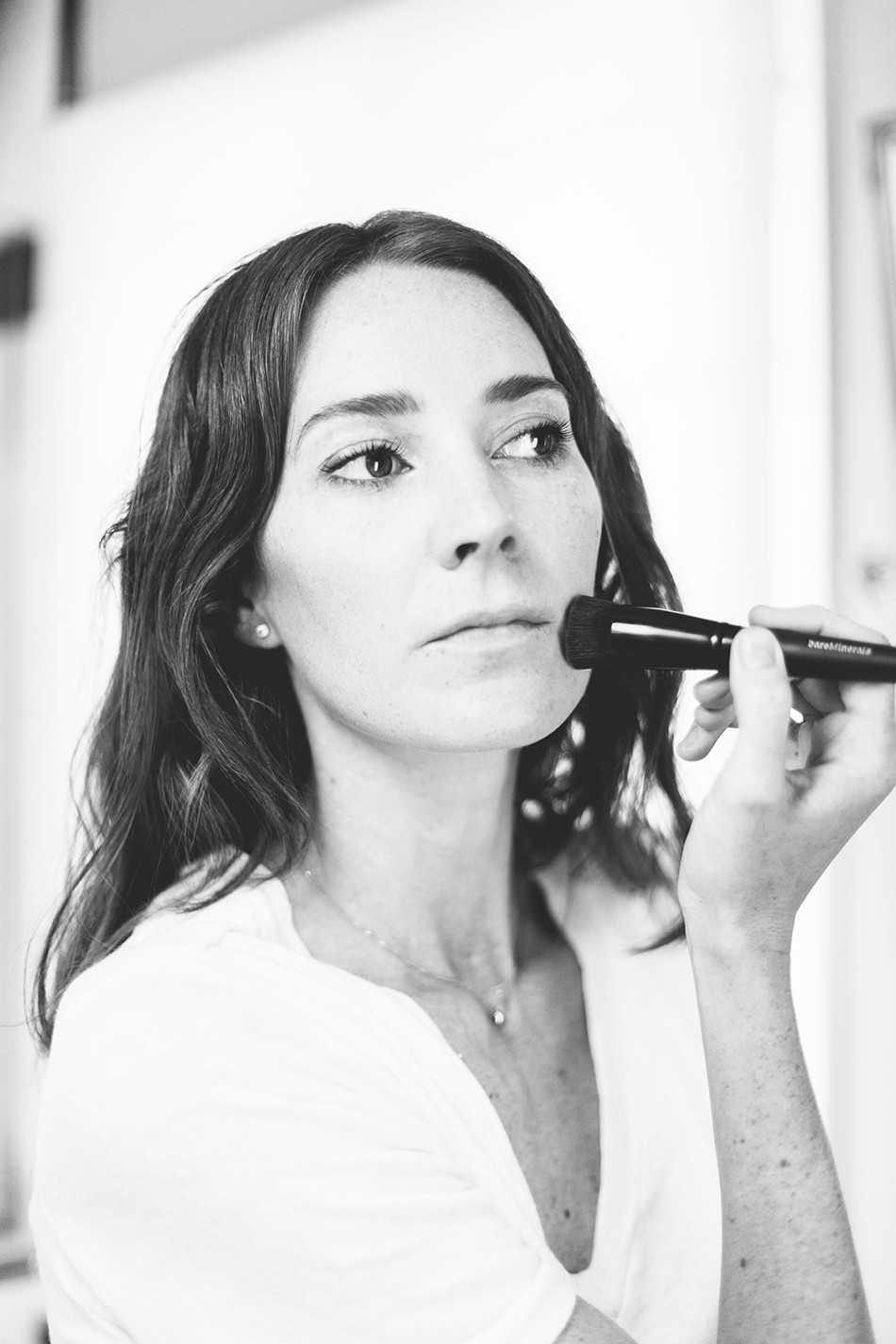 Photography by Arna Bee // Thank you to Ulta Beauty for supporting this post.