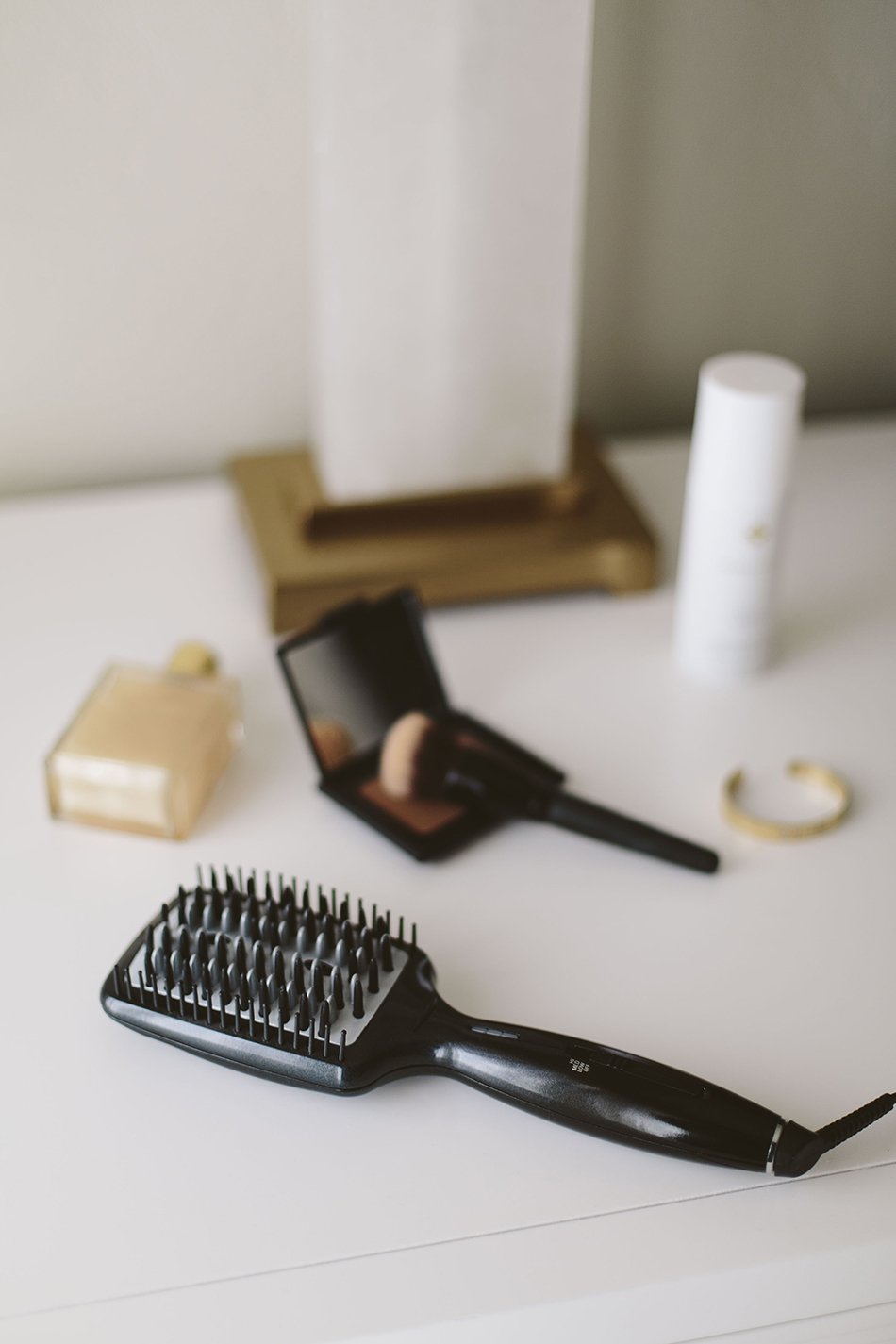 Day to day my beauty routine is pretty low maintenance. I opt for minimal makeup, natural waves and an overall easy look. But I'm always looking for the best of the best when it comes to tools and products. My hair has a natural wave to it, which can be great for texture and shape but the frizz factor can quickly take over. So I'm seeking tips and tricks involving a smoother finish. My latest discovery has been the Infiniti Pro by Conair Diamond Brilliance Smoothing Hot Brush. I've been test-driving it over the past week and I have to say, it does an amazing job calming my hair.
Lately I've been relying on it every morning when I wake up with unruly bedhead. I have a layer of baby hairs underneath my mop, so this secret weapon has been the answer to my prayers. I start by putting half of my hair up and work on the bottom layer, then I section out each side and brush through medium sized chunks.
Side note, it's incredibly light in weight and I love the paddle shape of the brush, which allows for different styling options. For the bottom layer of my hair I hold each strand tight and run the brush through it to get a smooth straight look. The pieces on top that frame my face I brush each chunk out and slightly tilt the brush away from my face. The result gives my hair added shine—thanks to diamond-infused ceramic—and a polished looking head of hair. Not to mention it's quick!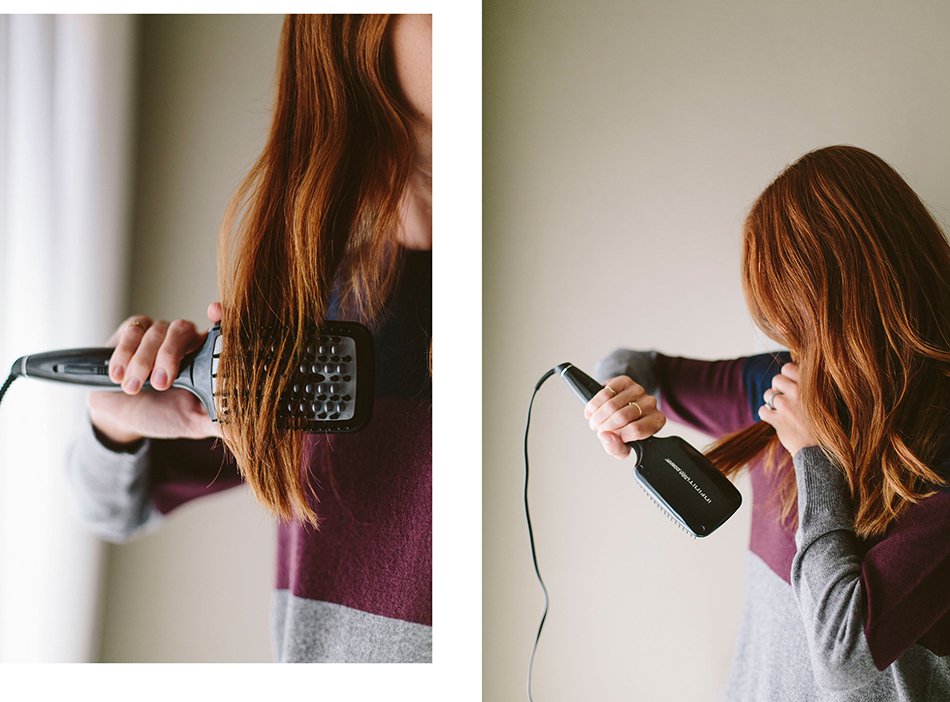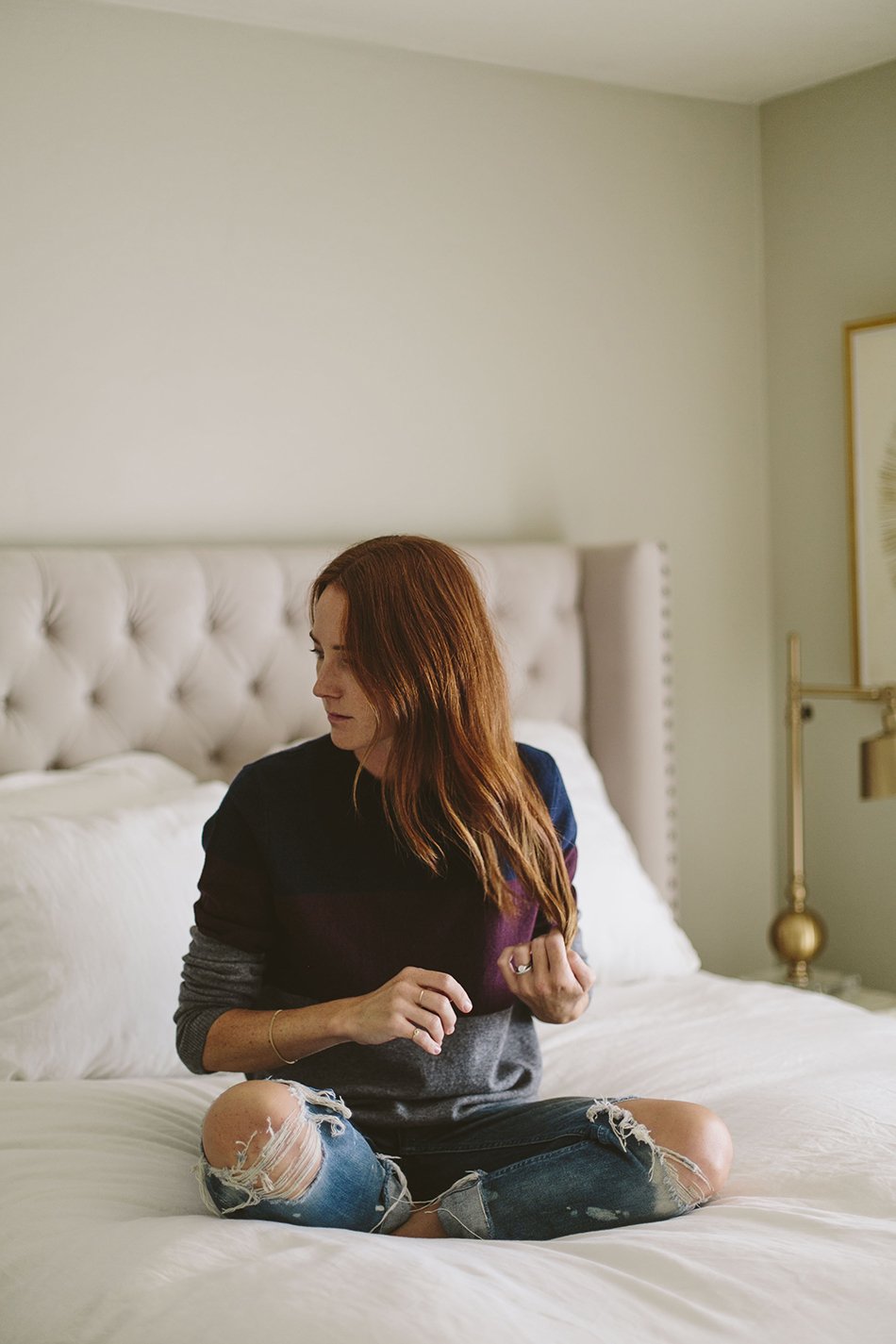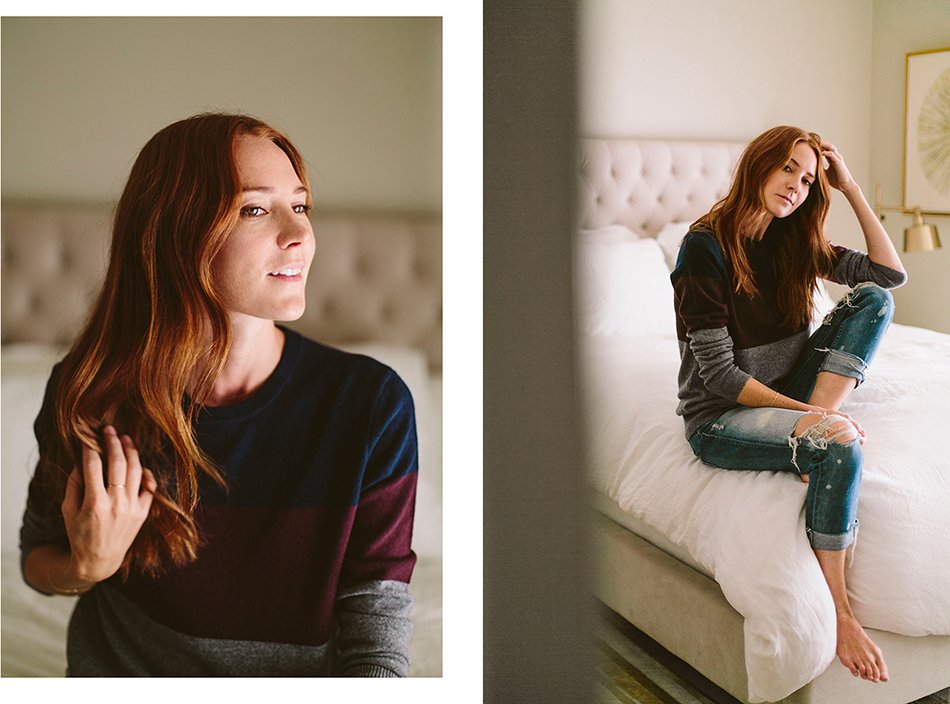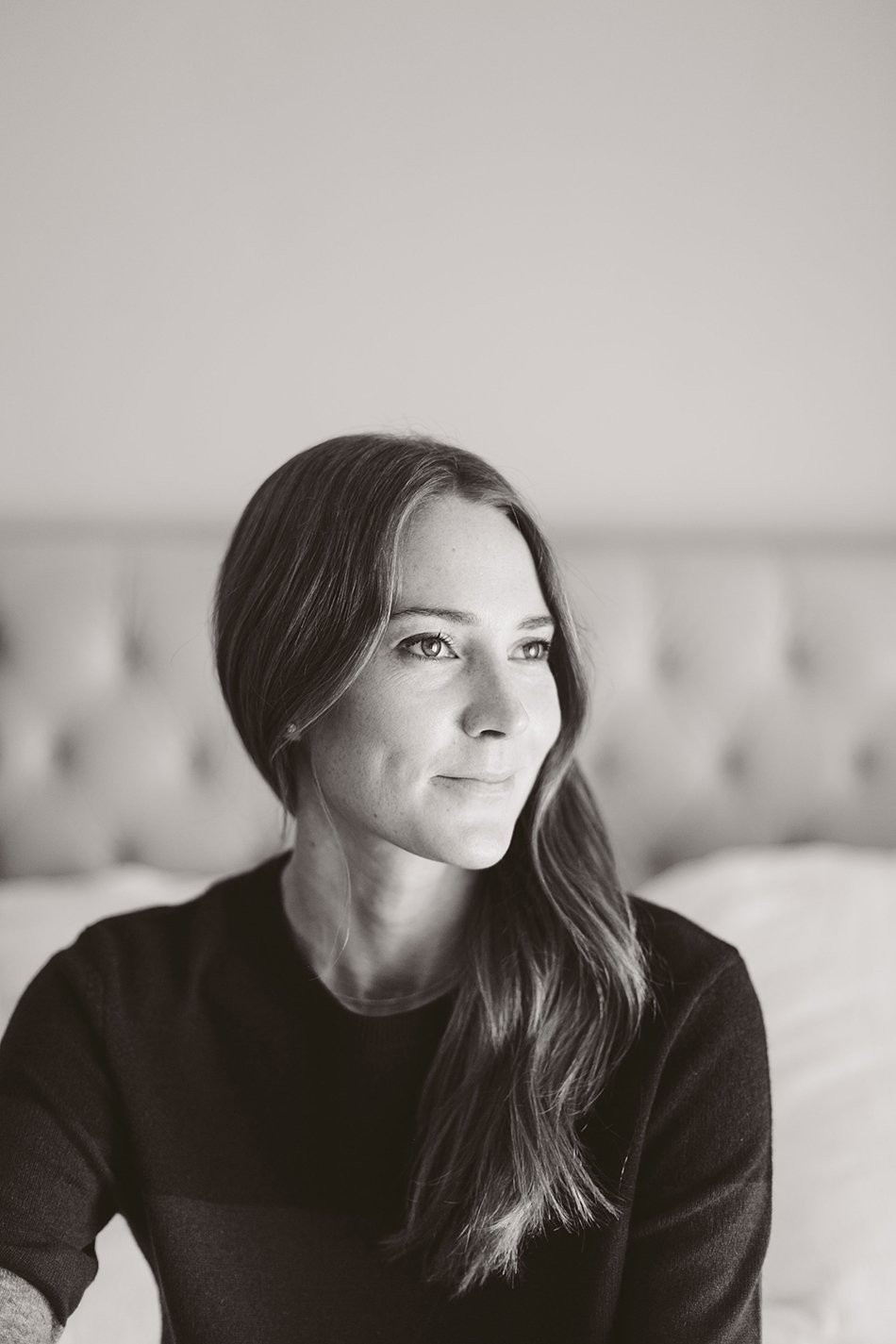 Sweater by Equipment, jeans by Mother denim.
Photography by Arna Bee // This post was created in collaboration with Conair.