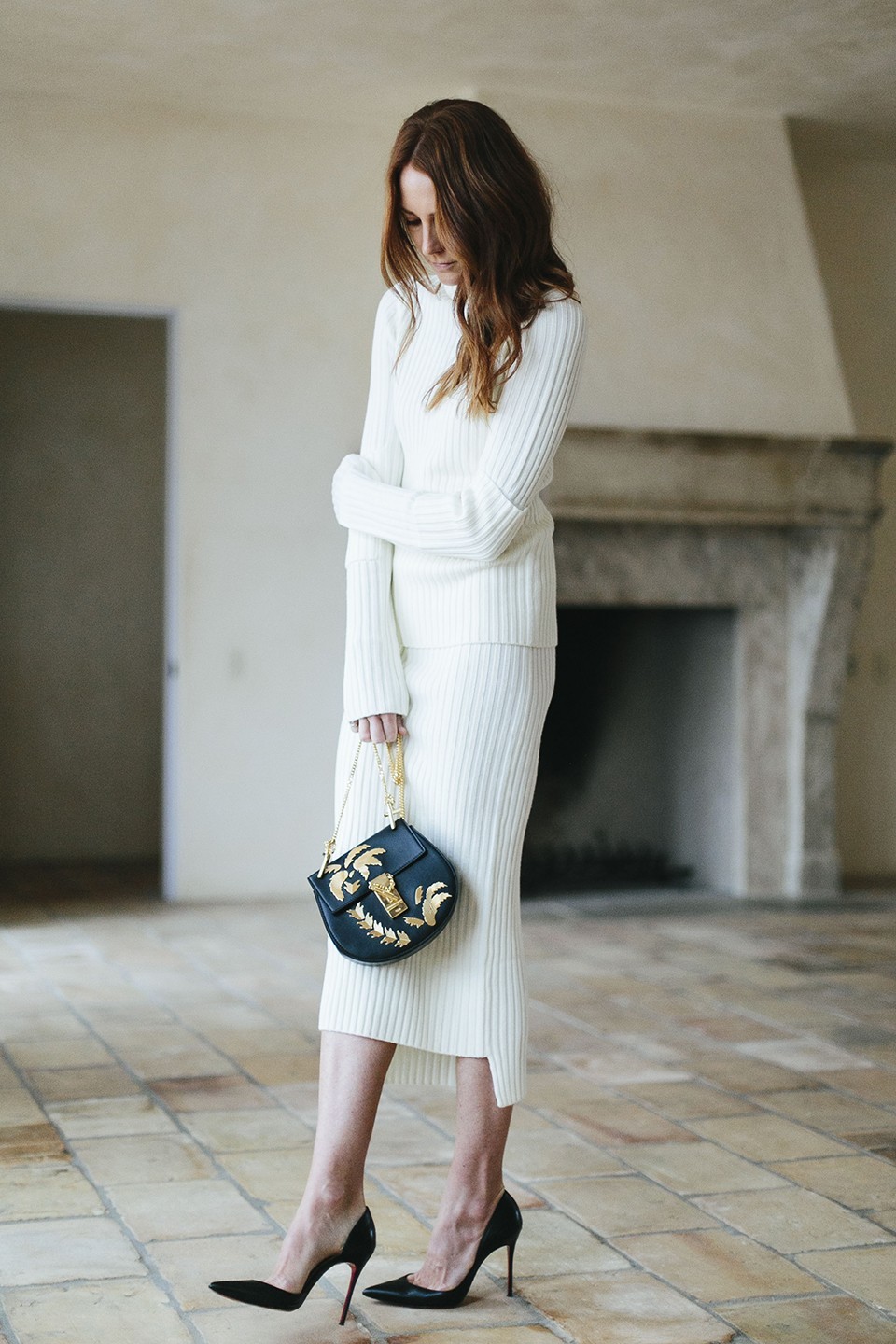 I don't know if its the fact that Elin is totally into Christmas this year, or if I'm just happy to be home after a month (plus) of traveling but I've really been sinking into this season. So much so I've become slightly addicted to a recent evening routine that consists of the couch, my cozies, a Christmas flick, some hot cocoa and holiday shopping on the web. So good right?
Well one thing led to another and I may have splurged a bit on a few things for myself—don't worry Todd I'm covered. I blame it on Cameron Diaz partially because The Holiday was on and this look feels very Amanda Woods, but I couldn't resist a head to toe knit with a touch of glamour. I've had my eye on the Chloé Drew bag for far too long and finally decided to scoop this one up from the new Spring '17 collection. It's never too early for Palm trees if you ask me.
Sweater and skirt, Chloe embellished bag, black pumps (similar style here).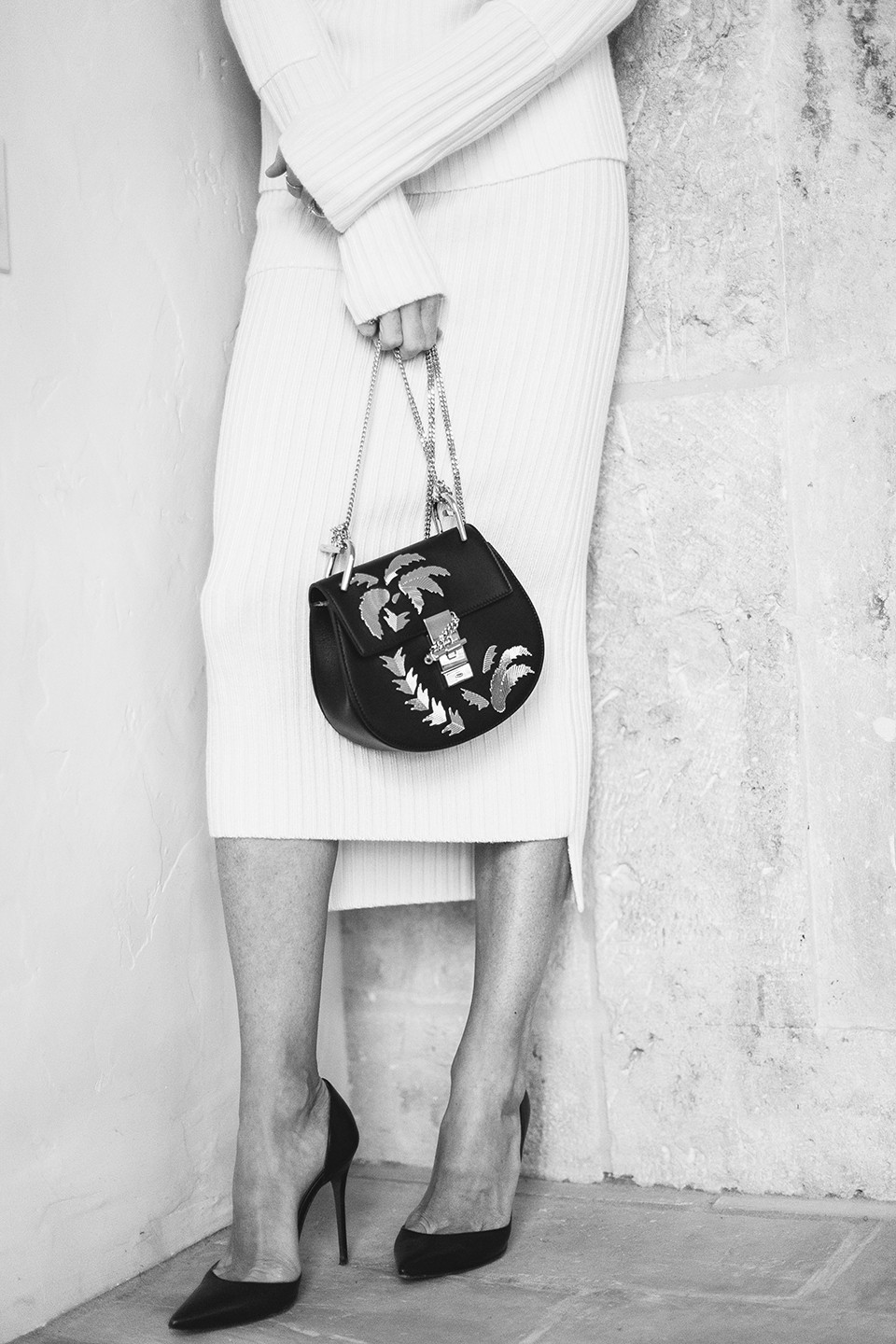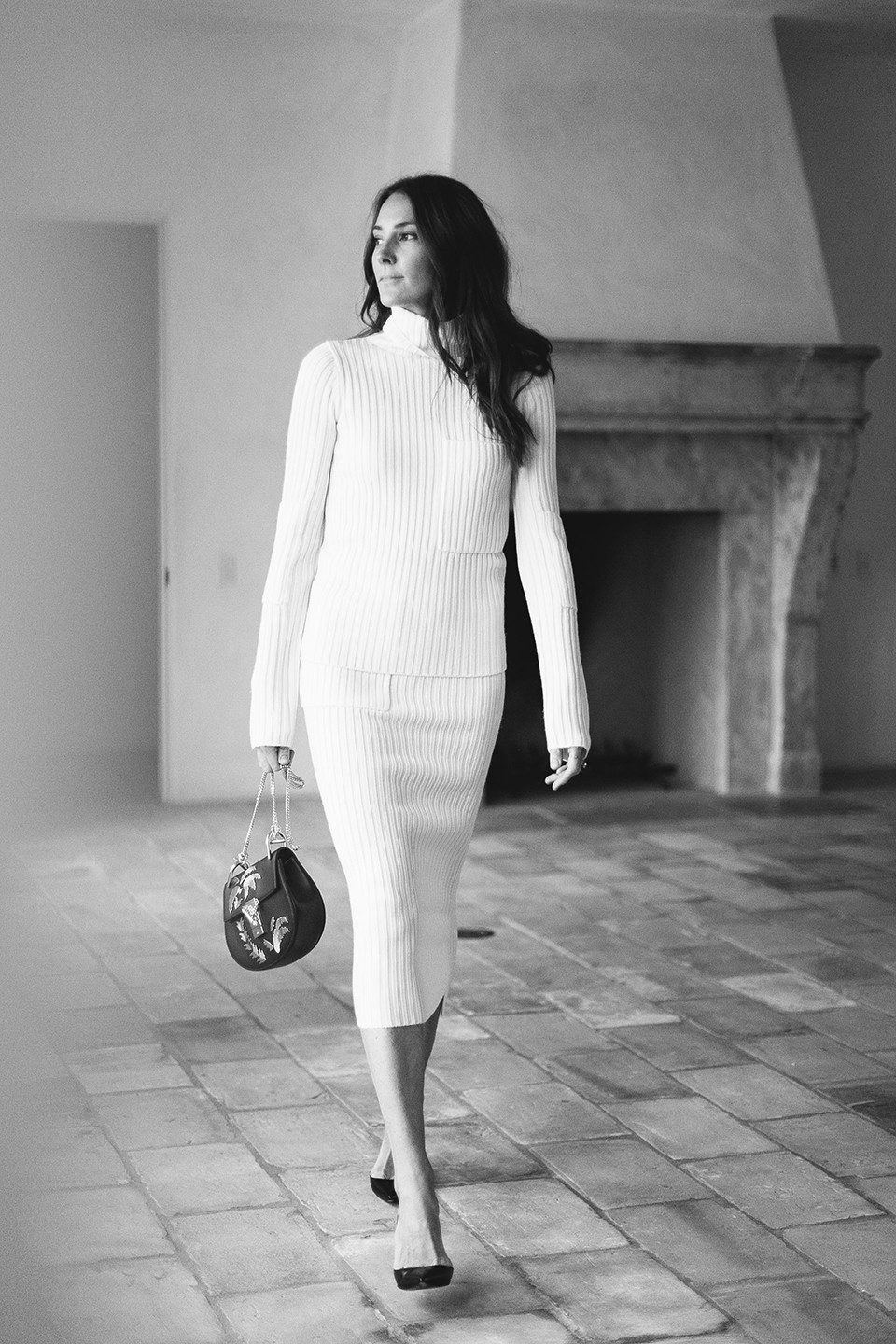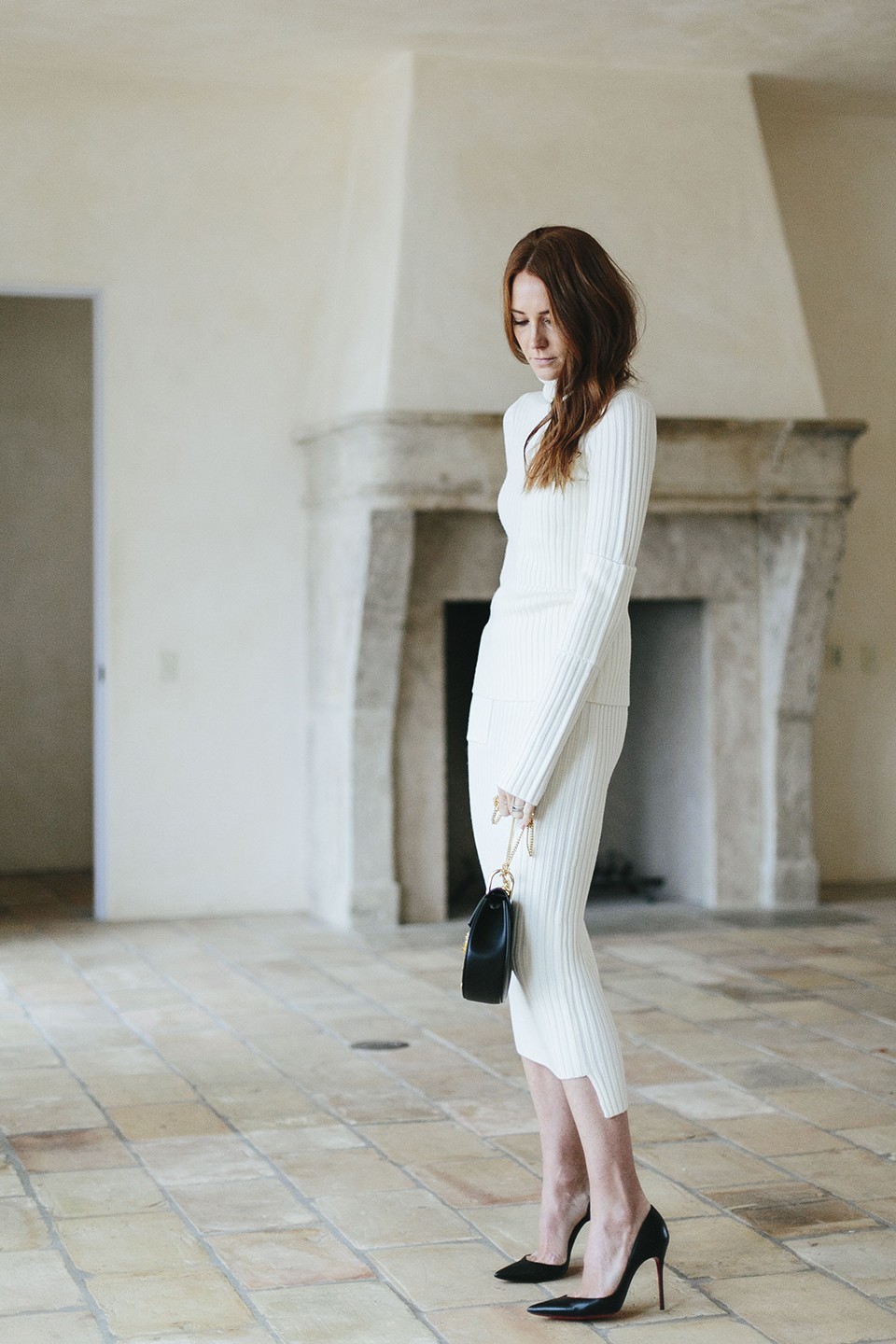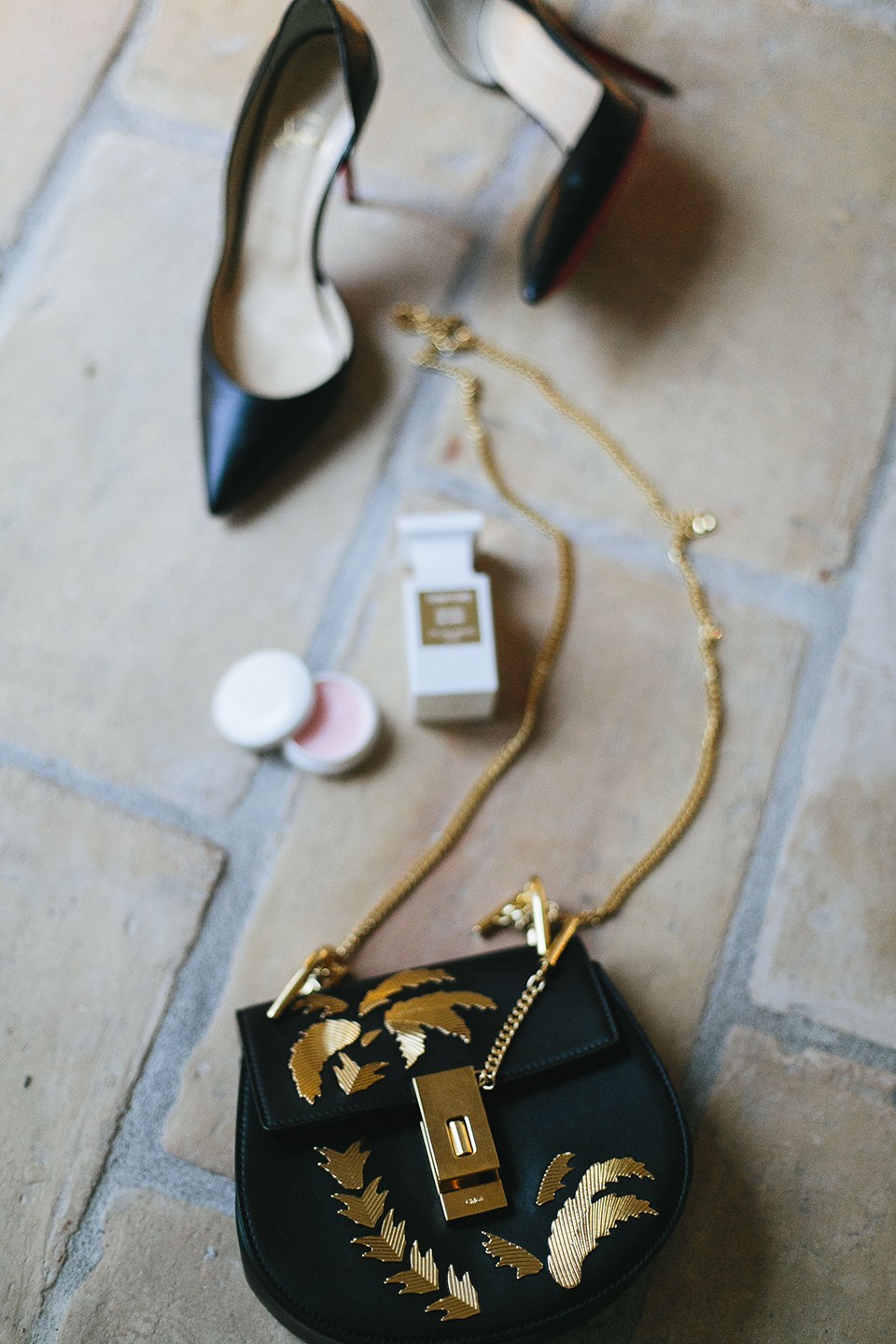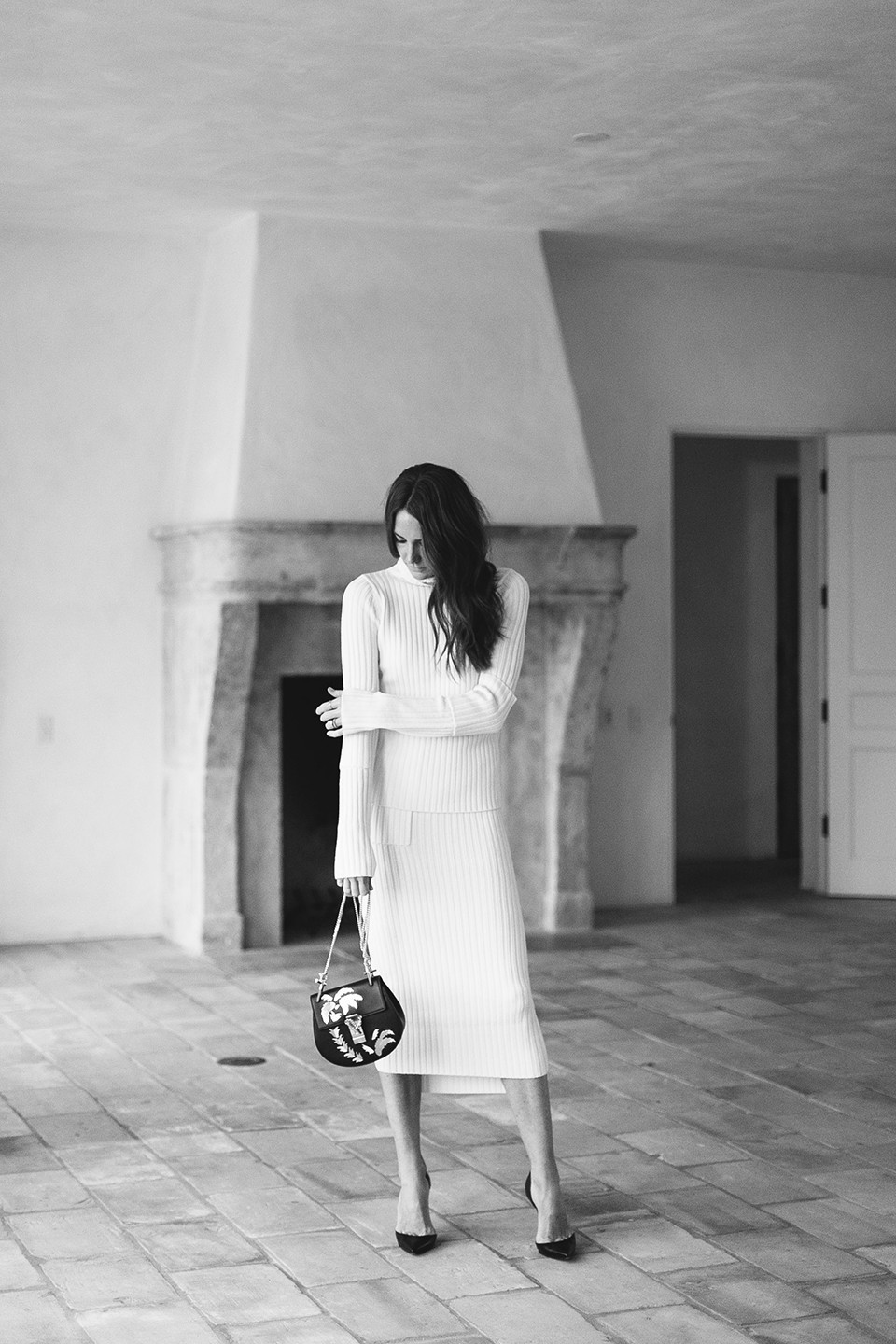 Other bags that I had on my list, maybe next year Santa?


Photography by Arna Bee // Thank you to Nordstrom for supporting this post.