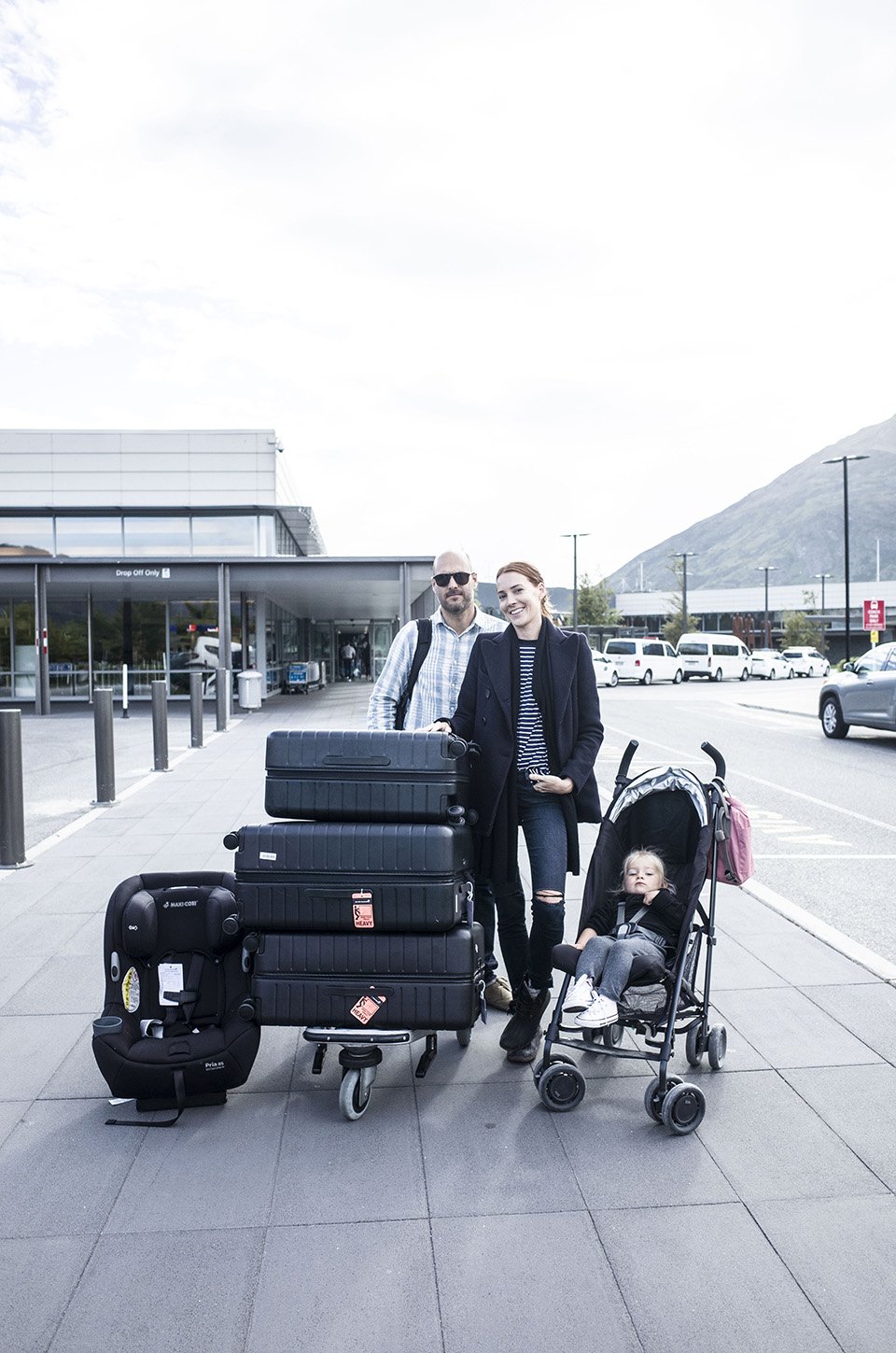 The first question everyone seems to ask us after returning from a month long adventure in Australia and New Zealand is this, "how did you do it with a toddler?" So I wanted to spill the entire experience (no sugar coating!) with all of you who have been reaching out for advice, tips and tricks for traveling with your little ones.
For starters, we've been traveling with Elin since she was 4 months old. From road trips and plane flights to layovers and delayed flights, she's become accustomed to going with the flow and our temperament is relaxed as we've done it so many times now—I'm convinced kids pick up and react to our nerves. But a 14+ hour flight/day of traveling was something new for us, so before boarding our plane from LAX to Sydney I was crossing my fingers. Which leads to my first bit of advice…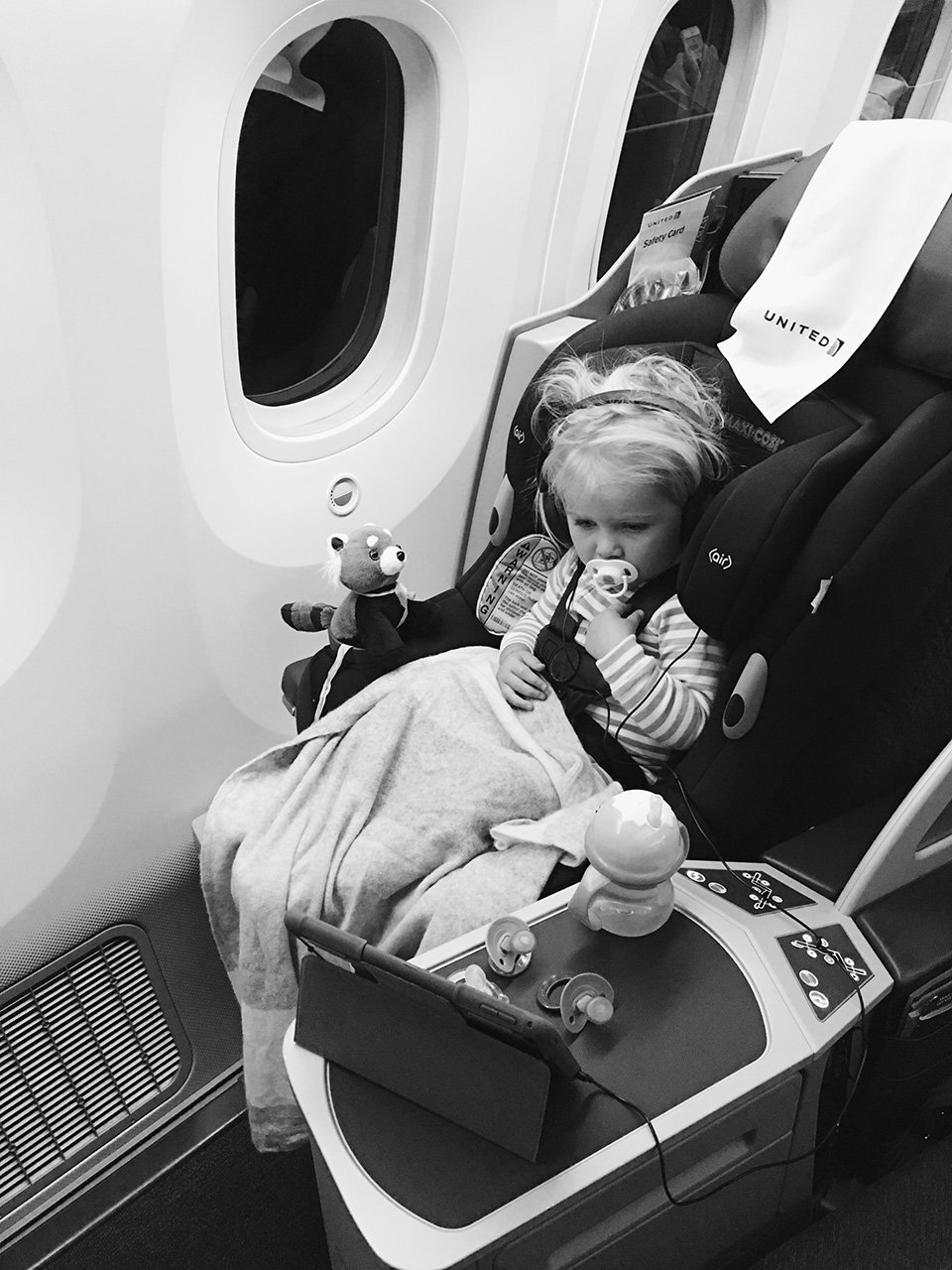 1. Forget your expectations. Traveling in general is unpredictable, add kids to the mix and you're bound to have some kind of curve ball thrown your way. Ours hit us right at the starting gates, Elin caught a bad cough the day before we left on our trip and we almost pulled the plug at the 11th hour. We got the green light from our pediatrician along with some medication and made it to Sydney, but let me tell you it was a long 14 hours. I'm happy to say the return flight felt like a breeze and she slept 90% of the way. My main point here, let go of any kind of perfection you have in your head and just go with the flow. It's never smooth but the adventures you have on the other end are always worth it.
2. Bag of tricks. Whenever I board a plane with Elin I make sure to pack plenty of new things—snacks, books, pens etc. I even wrap some of them so that it heightens the excitement and takes a little extra time to get the "new thing" open. We also make sure to pack a charged up iPad with plenty of new and old favorites along with headphones that fit her head—this Seedling pair from Nordstrom is genius and takes up some creative time. On this trip I surprised her with a new backpack (see below) once we arrived at the airport, which was filled with surprises.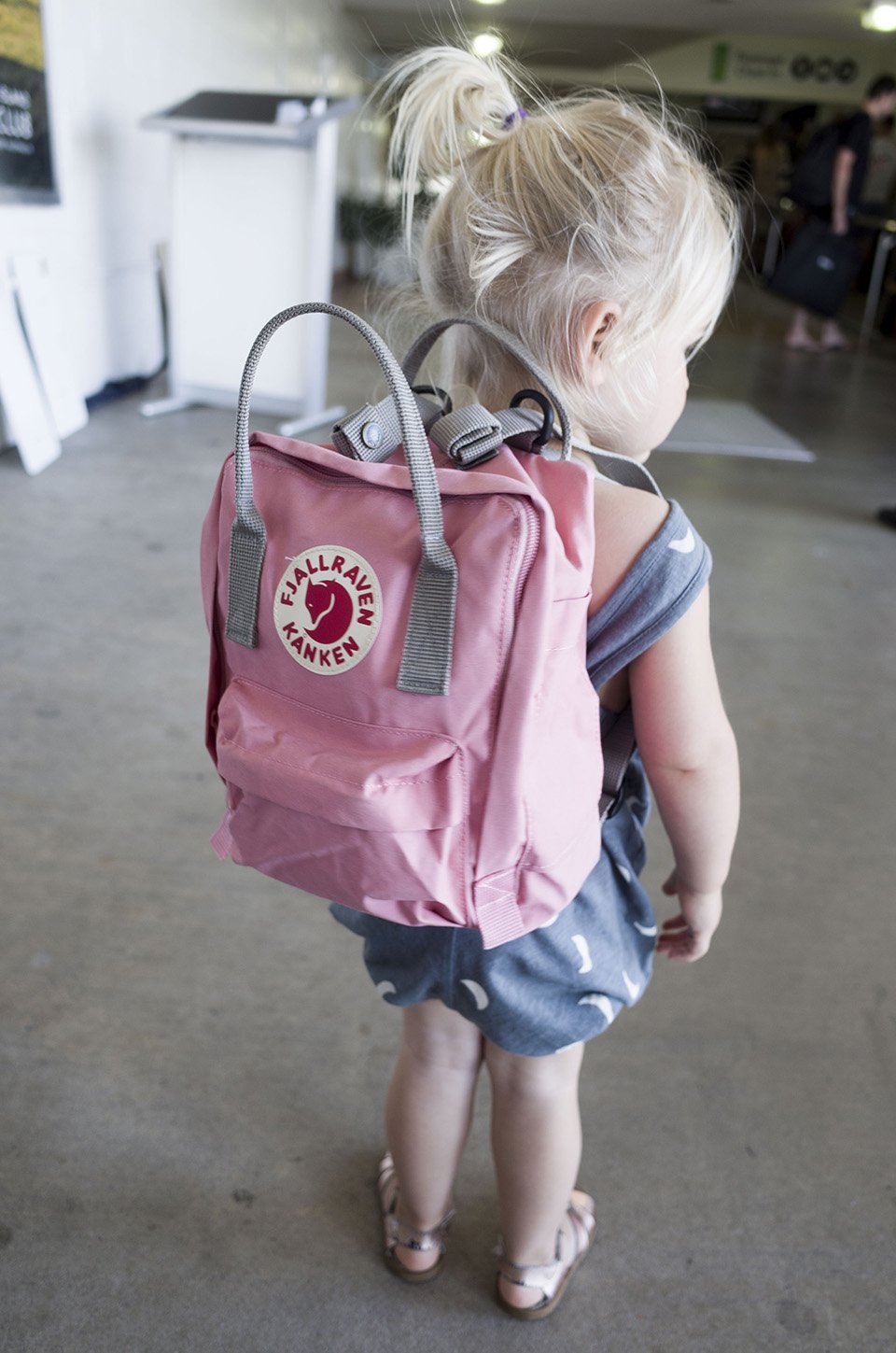 1. I surprised her with a new stuffed friend for our travels.
2. + 3. New books and sticker books are a hit with her so I made sure to pack some that I knew she would like. She also started singing her ABC's because of this one.
4. She loves coloring, but it makes it ten times more exciting for her when she has new colors and pens to play with. These were awesome!
5. Cozy sweatpants from Nununu for plane flights and naps.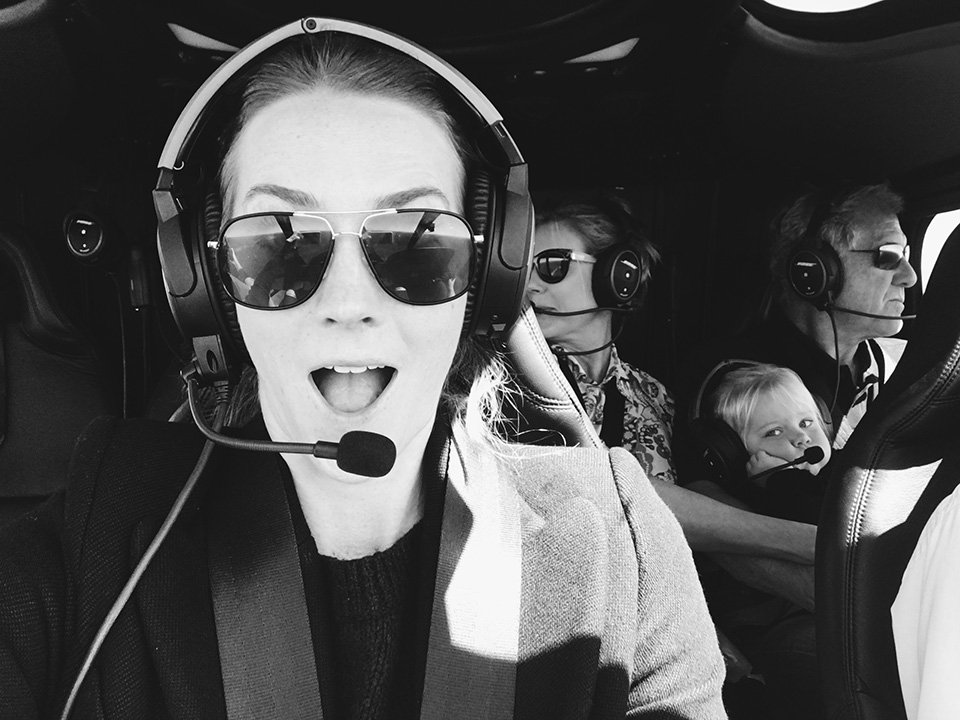 3. Always always bring your stroller and gate check it. Not every airline will let you scoot by with gate checking your stroller but if you can, always opt for it. In the case you get delayed or stuck in an airport, having that stroller is a little safe haven for sleeping. We invested in the Uppababy G-Luxe umbrella stroller and it was beyond perfect for traveling since its super light weight but also reclines (rare for an umbrella stroller) making it extra comfortable for Elin. There were many naps on the go and we were able to get out and do more thanks to these wheels. Other gear that came along with us was our trusty car seat—Maxi-Cosi Pria 85, also handy on flights (pictured above).
4. Upgrade if you can. For a 14+ hour flight I found it necessary to upgrade our seats to first class. If you have miles or can justify the splurge, do so. It really makes a world of a difference having that extra space with a toddler.
5. Pack an extra day (or two) of clothes. I always rolled my eyes at this until my bag didn't make it on the plane and arrived 24 hours later. And then there's the wild card of a baby/toddler spilling (let's be honest, or pooping) on their clothes and yours. Play it safe, pack extra.

6. Sleeping on the plane. I was always nervous about this the first few times I flew with Elin. Each age is different and it only gets easier. The first year we relied on the ergo baby. I'd walk the aisle a couple times and sit down and she'd be passed out for at least an hour. When she hit 18 months we started buying her her own seat. We'd bring along the car seat and strap her in which seemed to work like a charm for keeping her still and letting her get a good nap in. She'd doze off just like she would in the car with her pacifiers. For the long international flights (2 years) I get her ready for bed just as we would at home, pjs on, story time and a movie, which she usually falls asleep to. I make sure we have all her familiar sleeping buddies—stuffed kitty, pacifiers and blanket. Sometimes I'd close my eyes as well and she'd get the point, see us doing it and follow suit.
7. Sleeping in hotels. Normally at home we'd bring along our Nuna Sena travel crib, but because we were hopping around so much we made sure to ask each hotel before arriving to set up a crib. During naps we'd make the room dark, turn on the sound machine on the iPad and sit outside or take a nap ourselves. Other times we have her nap on the go in the stroller or in the car if need be.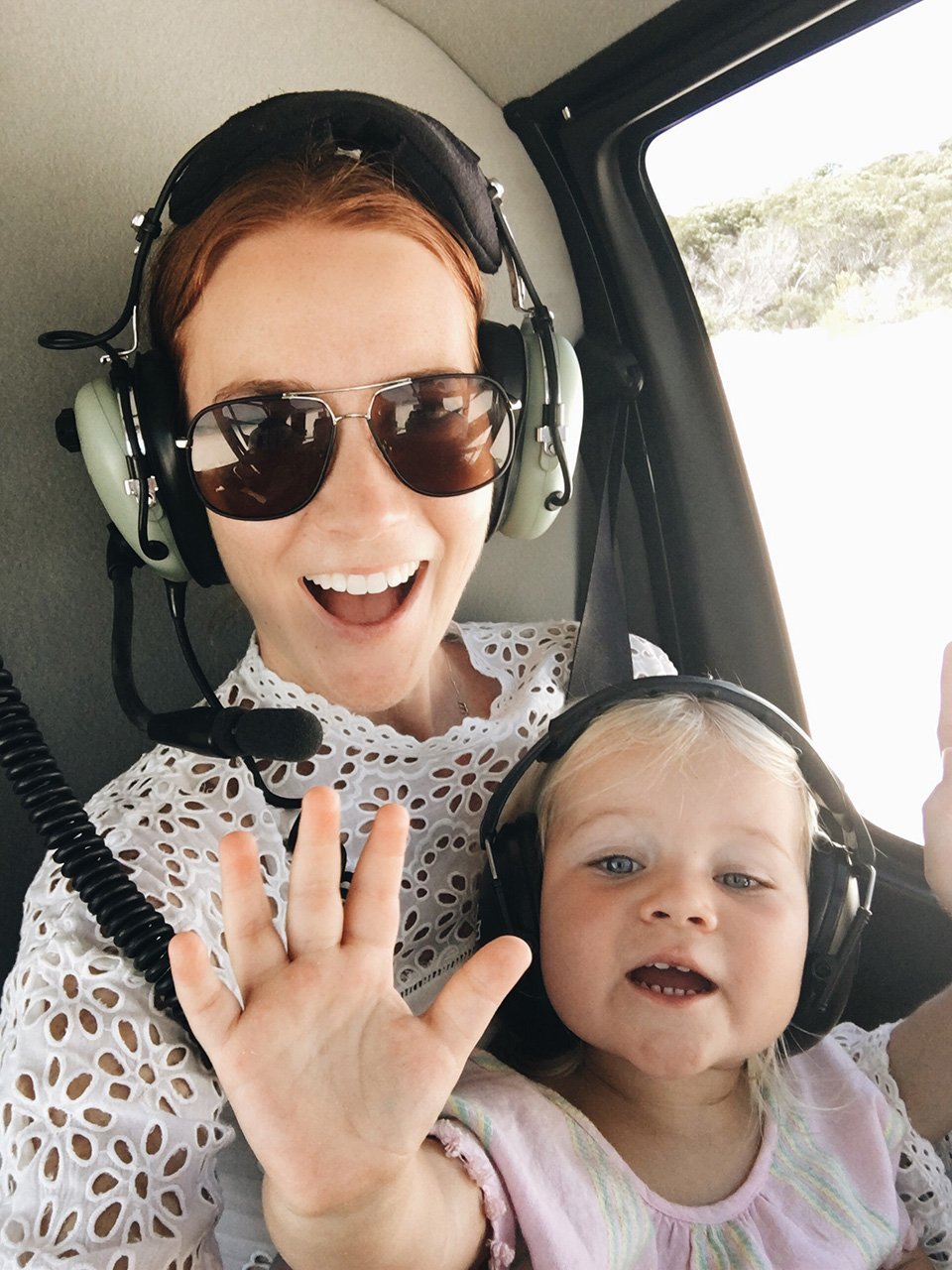 8. Time change. Whenever we arrive in a new time zone that's more than a 3 hour difference I try not to plan anything major the first day and take that time to settle in. The goal is always to have bedtime at the new time. It's usually all we need to get on the new schedule.
9. Passport lines. While traveling internationally I realized what a pain the whole passport line situation can be, especially when you have a hungry tired toddler on your hands. Look into getting a global entry pass or ask about a line for young children, most times they let us shoot to the front, which we caught on to and started asking about.
In case I didn't answer some of your questions, please leave a comment below!

Thank you to Nordstrom for supporting this post.