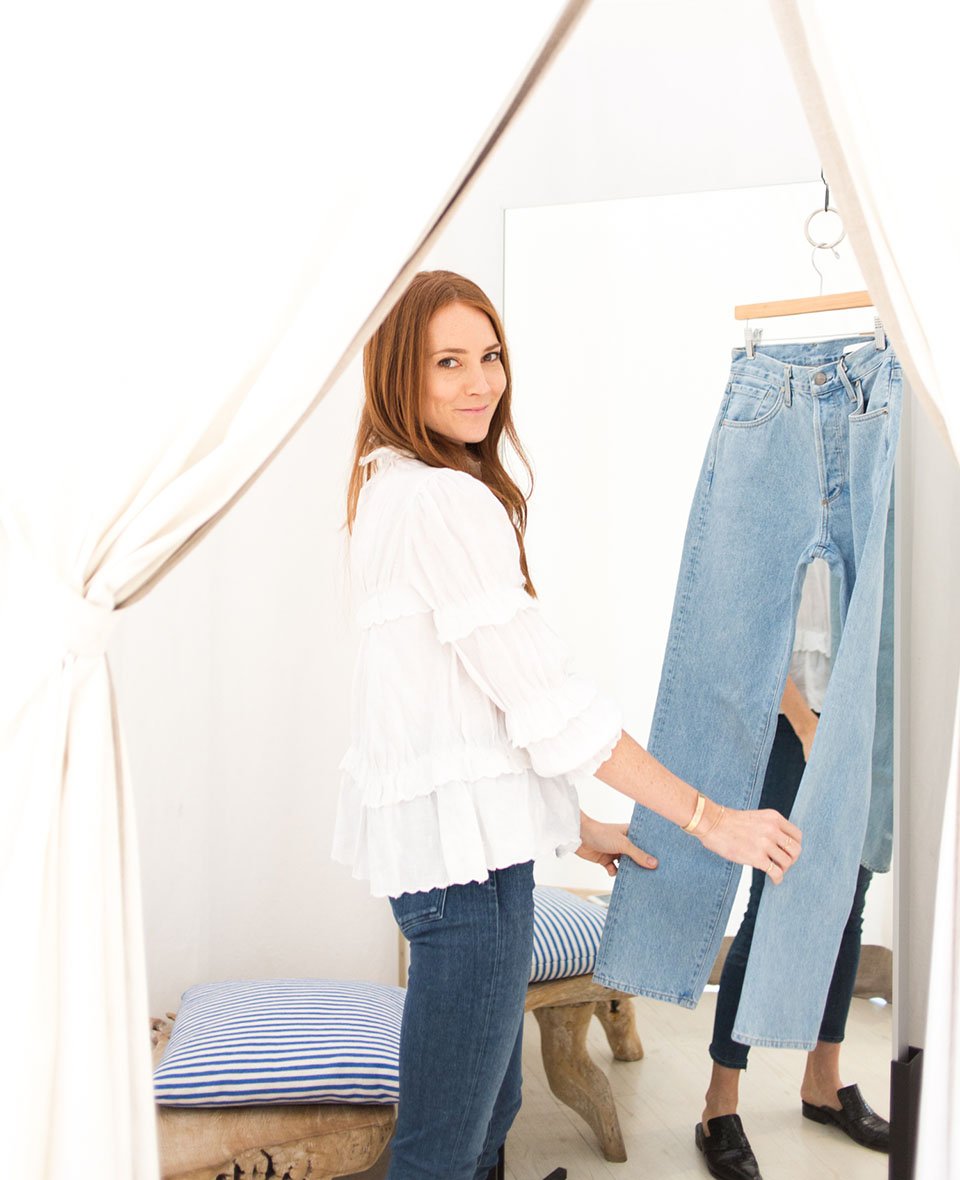 One of my main sources of style and shopping inspiration happens to be less then a few miles from my house—Diani Boutique. Convenient, also incredibly dangerous in a really good way. When they asked me to host an event with Goldsign Denim to celebrate their newly relaunched collection, I gladly accepted. An afternoon, childfree in my favorite store playing dress up? Twist my arm. Here's a peek at an afternoon of fun with friends, good food and some seriously good shopping.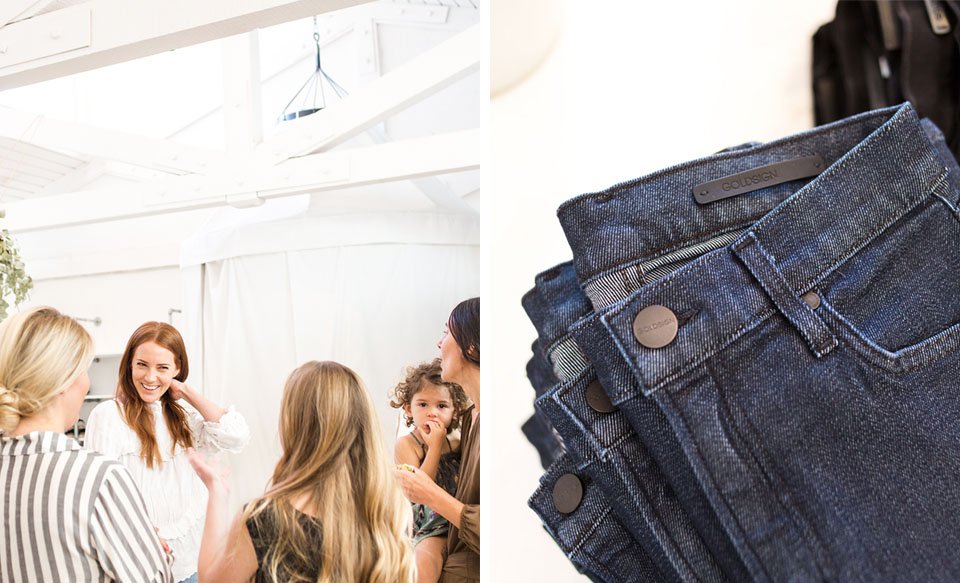 The two styles I tried on intermediately with different tops were The Benefit, a relaxed high rise in a lighter wash, and The Profit, a skinny dark wash that paired perfectly with my loafers. Aside from the fits and shapes being perfection, I loved how soft the denim felt.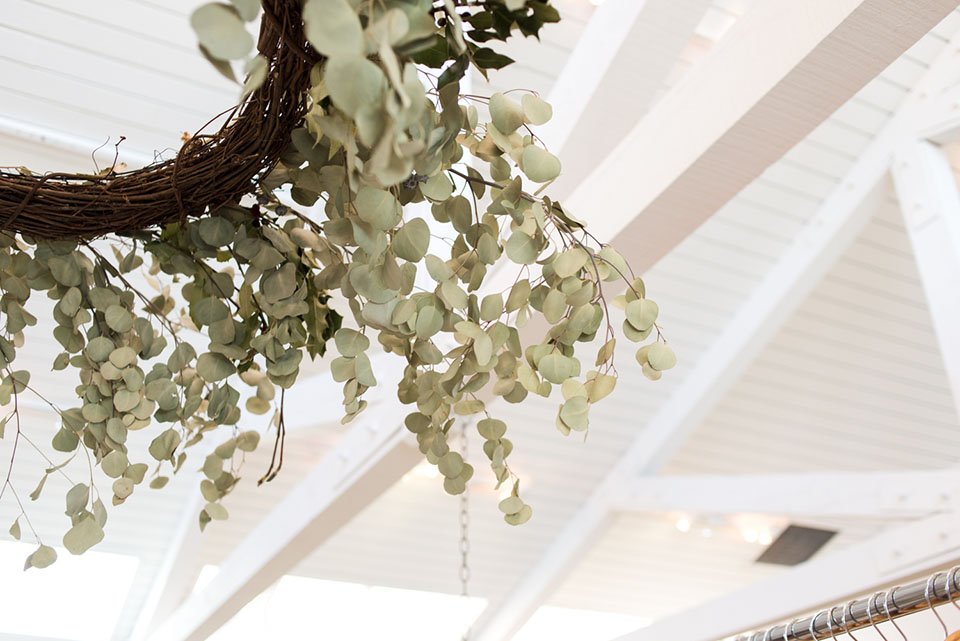 Design wise, there's always something new to be inspired by at Diani. I loved this hanging wreath of branches suspended above a table of denim, the little confetti-like leaves looked so stunning against the clean white space. You can find more amazing things like this at their home store, Diani Living.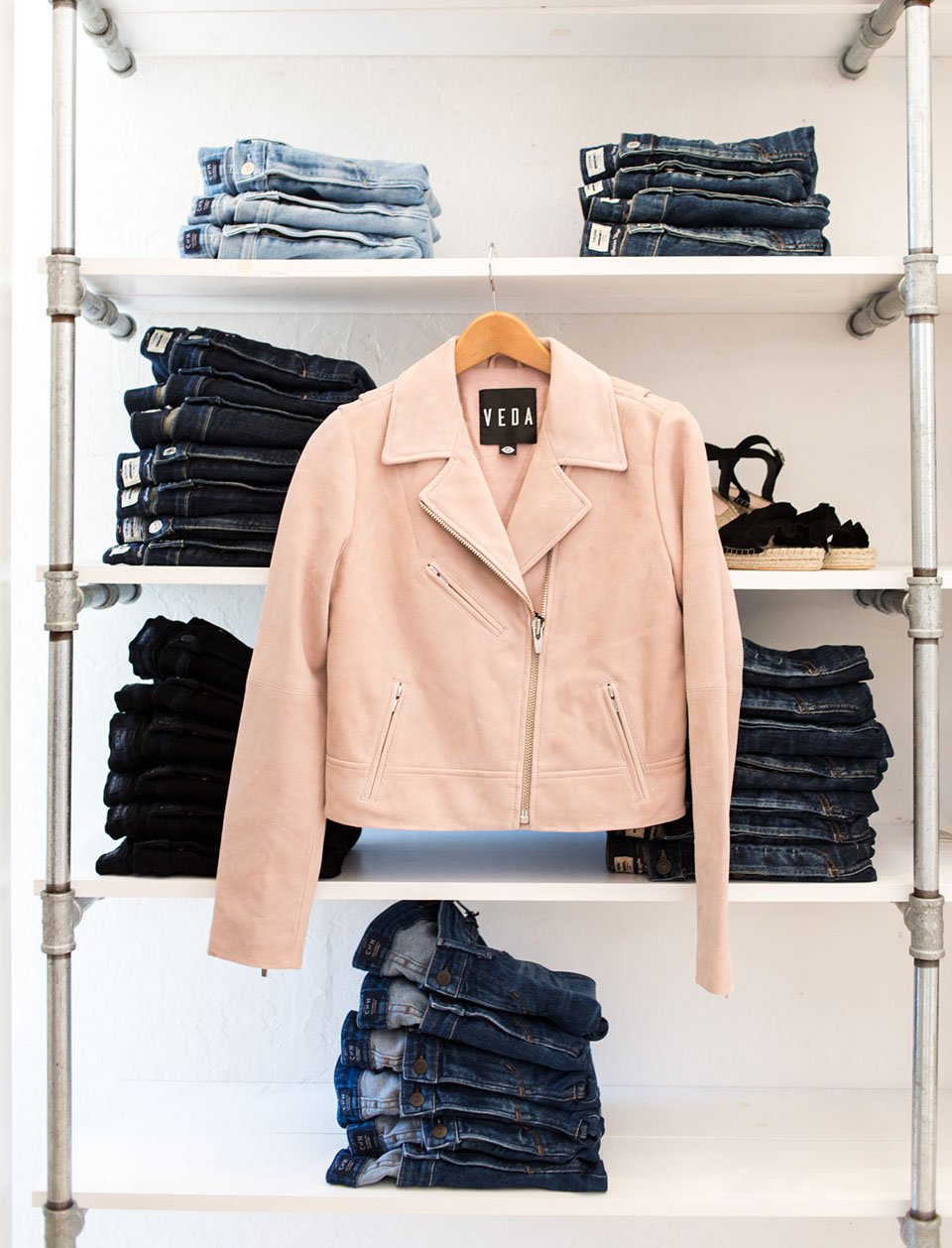 Diani Boutique houses some of my favorite brands (take a look at their roster here) so putting together looks with the new Goldsign styles was an easy task.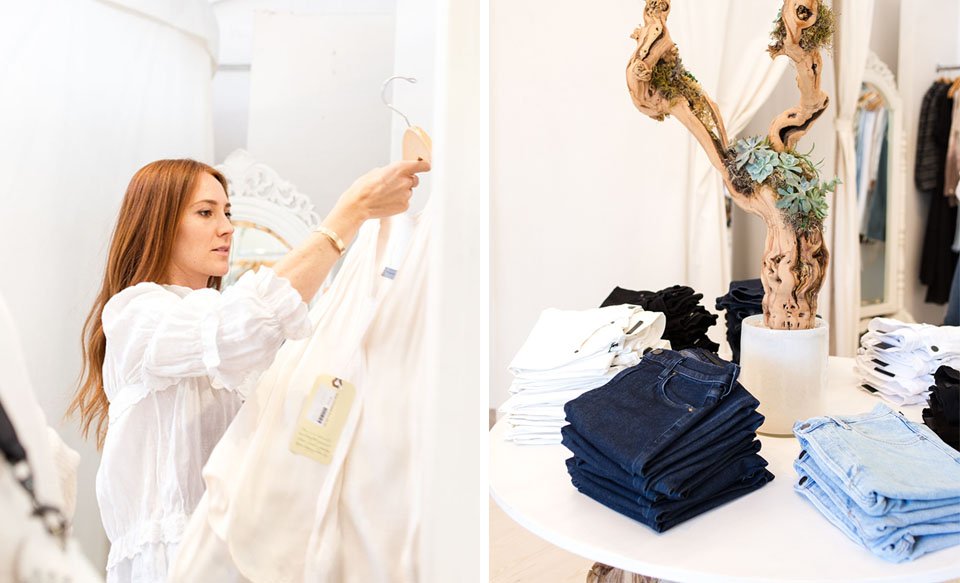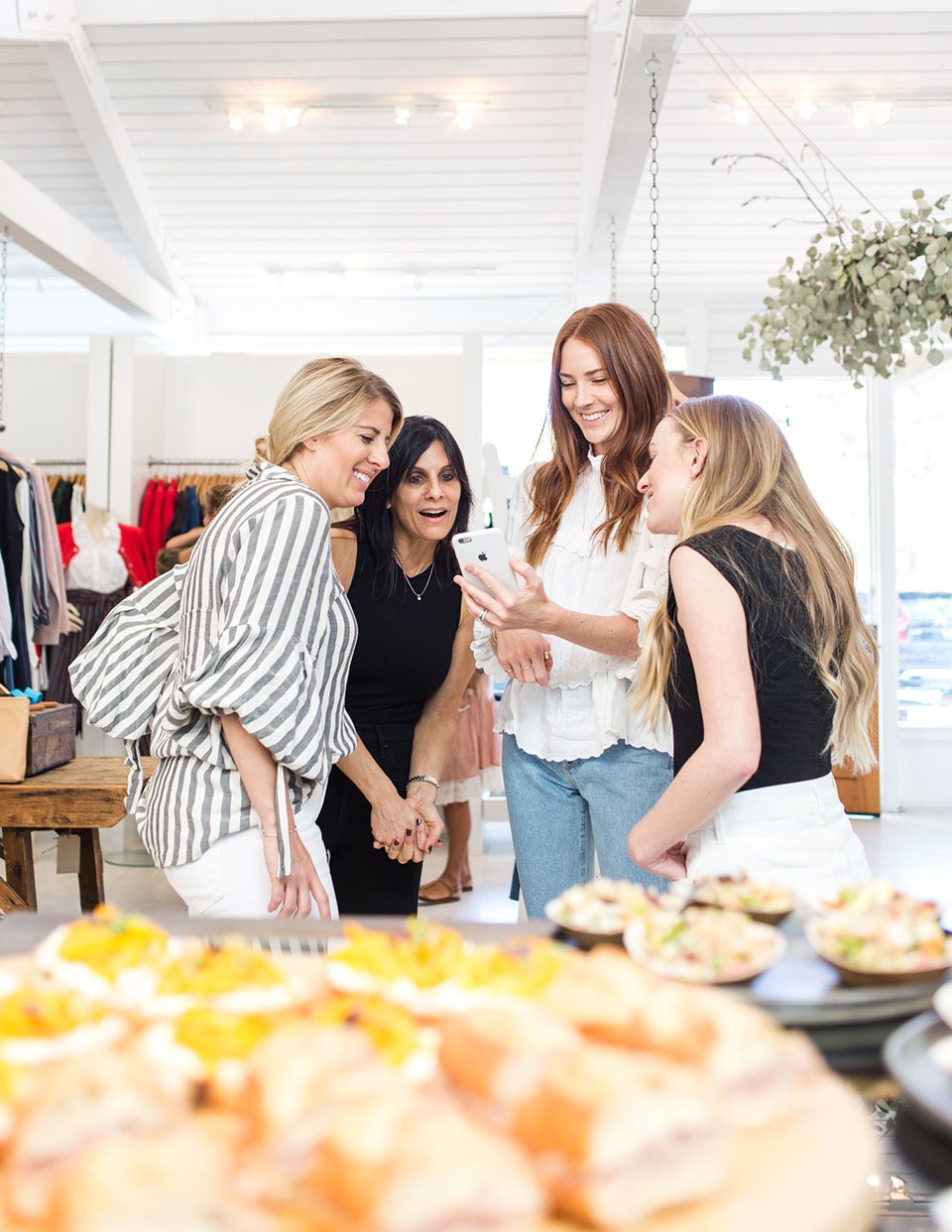 The amazing Elizabeth of Merci To Go kept us fueled with a spread of treats like caramel popcorn and mini sandwiches. Don't ask me about the vegan chocolate chip cookies, self control was nonexistent.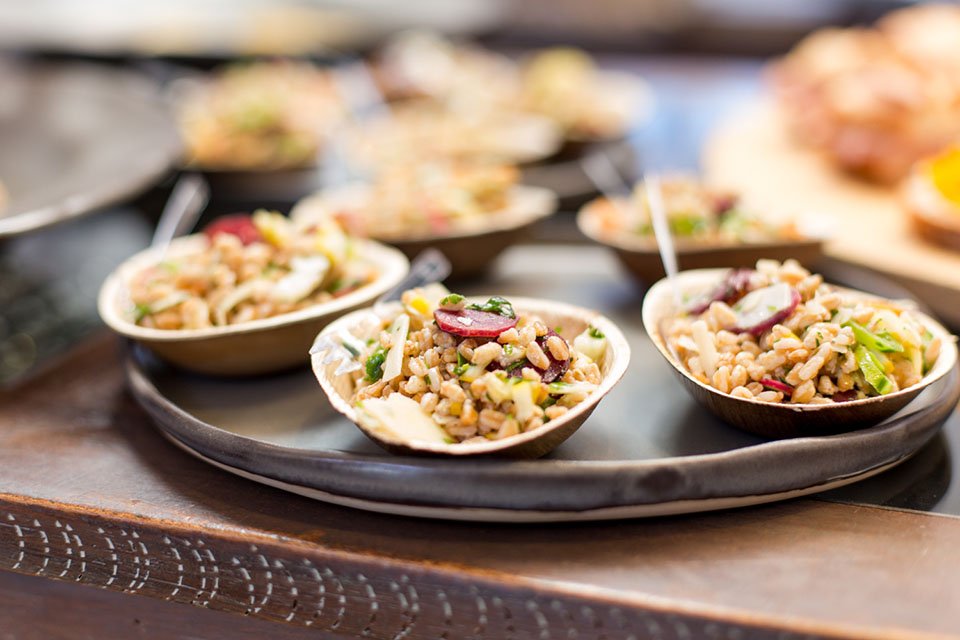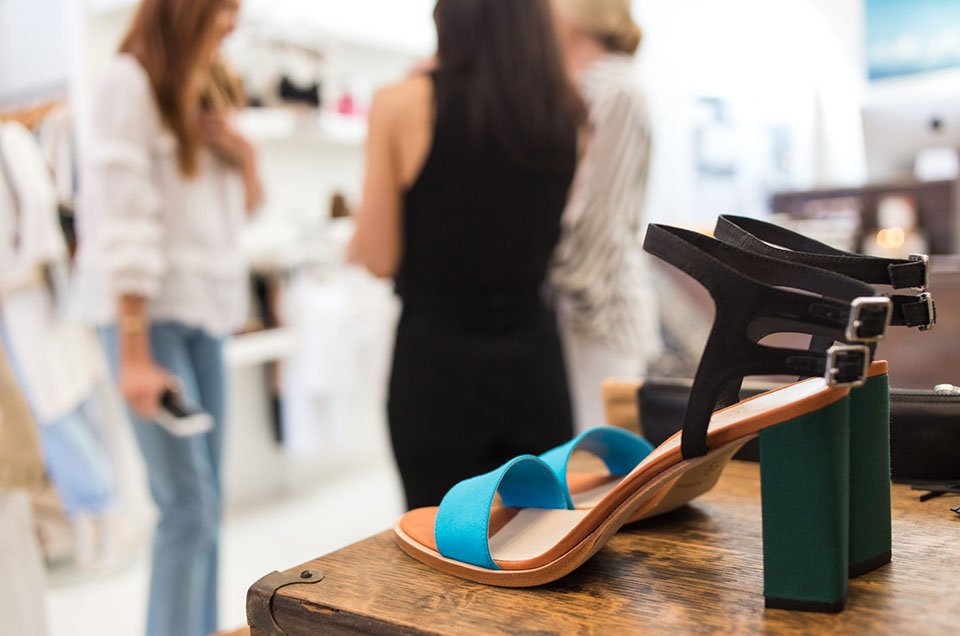 All in all, the perfect afternoon that left me utterly inspired to embrace Spring with some new wardrobe favorites. All my buys coming soon!
Images by Jacqueline Pilar  // Thank you to Diani and Goldsign for putting on such a fun event!