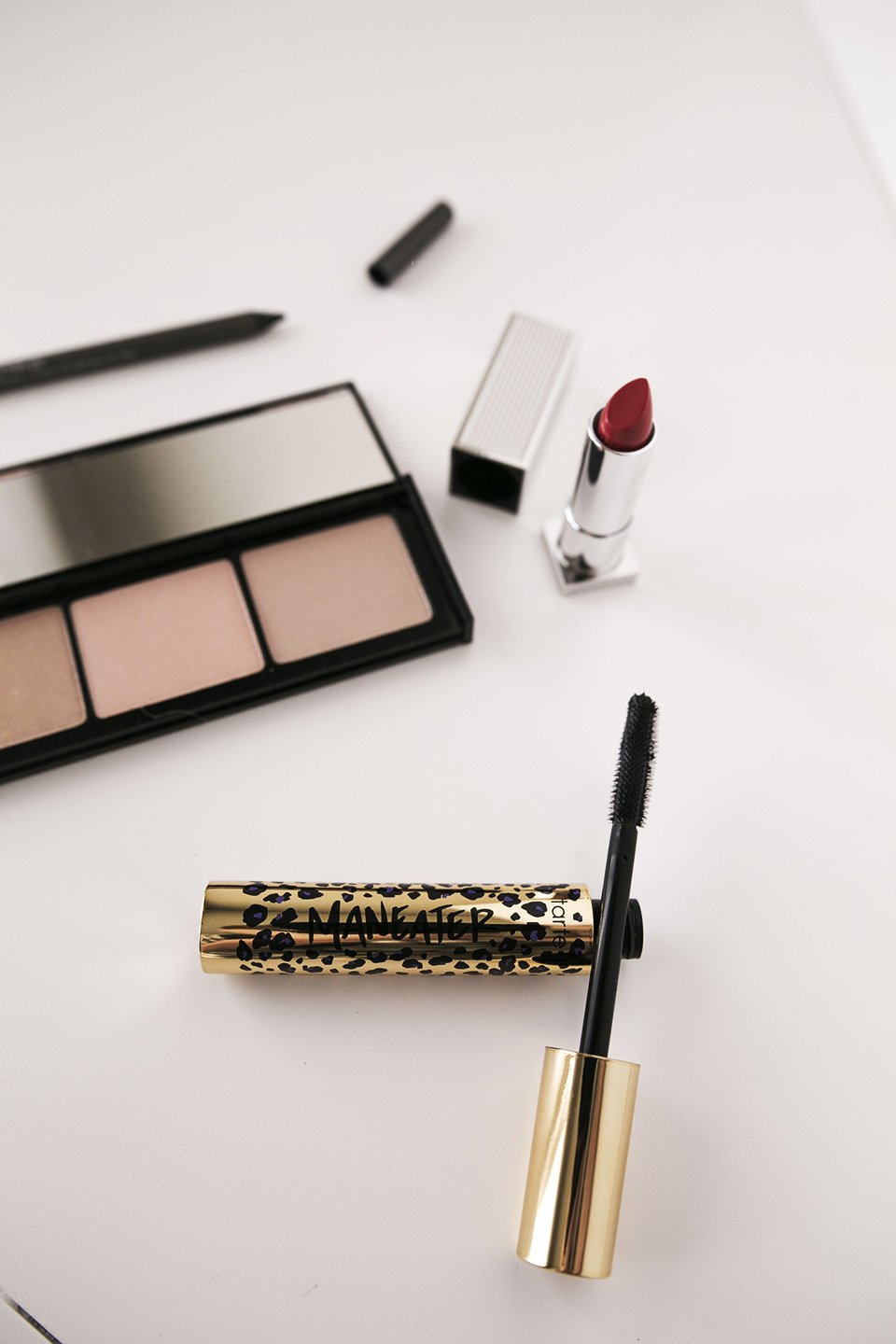 Nothing fills me up with more beauty inspiration than some good old' Oscar red carpet viewing. The gowns, the perfect makeup, new trends and Hollywood waves are enough to put stars in your eyes. I'm all about soaking in beauty tips, tricks from the pros and discovering new products so I gladly accepted an invitation earlier this week to hop down to LA for a post Oscar party with QVC and BeautyIQ. It was filled with all the big gurus, tutorials, and products you can find over on QVC. The highlight was getting to be on a live Facebook panel for BeautyIQ and talk red carpet trends with Allure beauty editor Jessica Chia and some fellow bloggers (see below). Some topics we touched on, the bold lip (Emma Stone takes the cake for that one), violet eyeliner, gold and glitter making a comeback—or anything that sparkles. Like always QVC sent us home with one heavy gift bag, below are some favorites I plucked out if it immediately and started using, along with scenes from the night.
Pictured above: Makeup favorites included in the goodie bag; Mally Soft Focus compact which gives the pretties cheekbone glow; Silver Screen lipstick in Have Paris for a bold lip; Julep eyeliner that is a cross between a pencil and gel; Tarte Maneater Voluptuous Mascara that lifts and styles your lashes.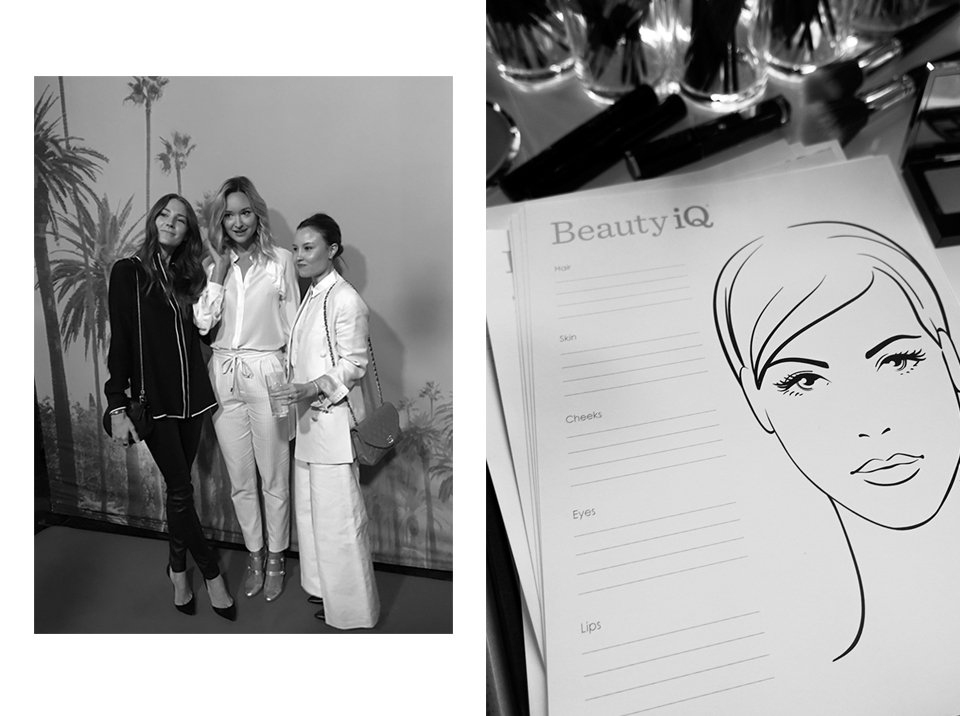 It's always a perk when some of your buddies are in attendance—Liz from Late Afternoon and Geri from Because I'm Addicted. BeautyIQ offered mini makeovers with products from brands like Josie Maran, Philosophy, BareMinerals, Tarte and more.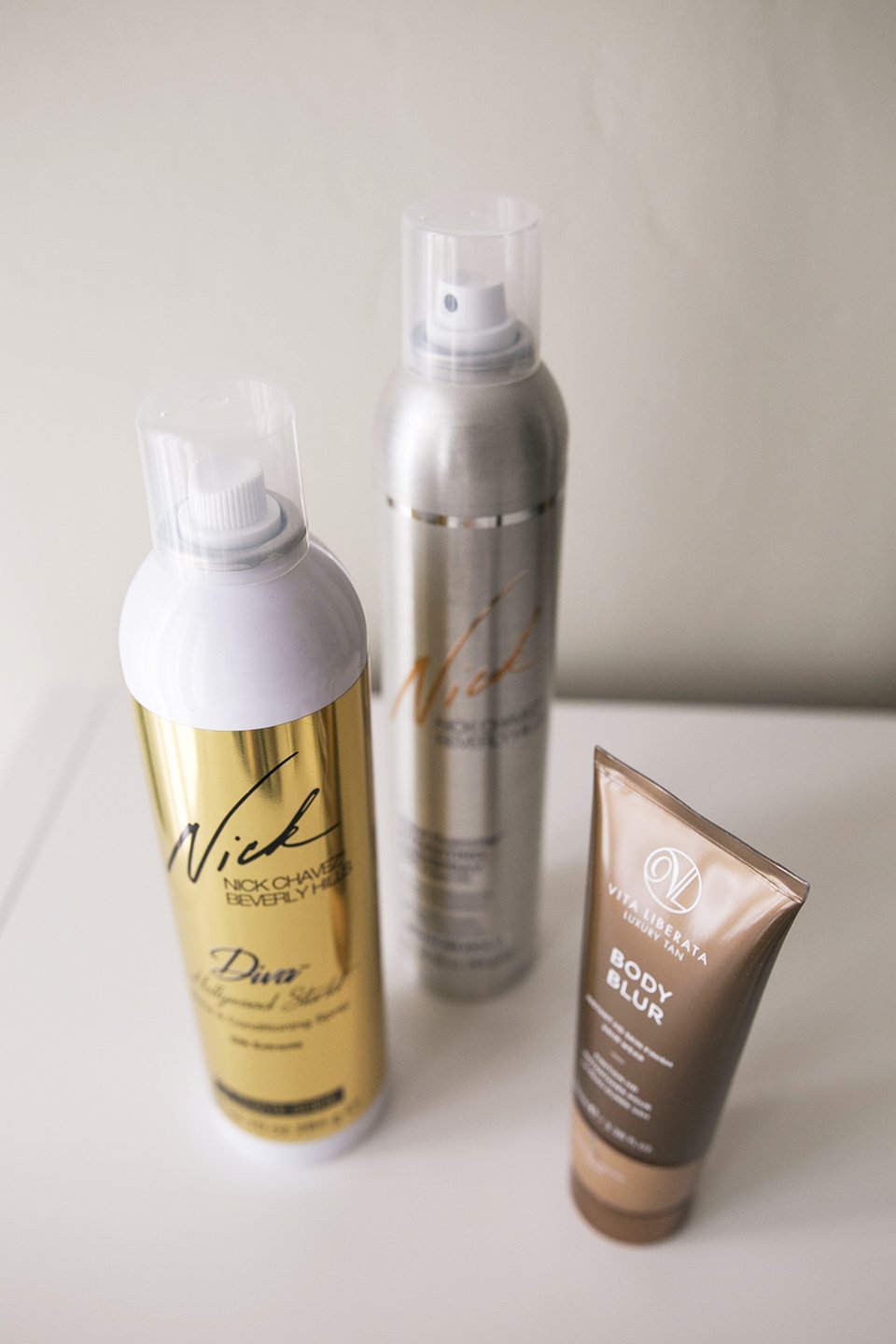 I've heard some amazing things about this Nick Chavez shine spray and literally it makes your hair feel like a Barbie doll's. His hair spray is also my new favorite. Spring is pretty much here which means it's time to get a little golden. I'm always looking out for new self-tanning solutions so I was excited to try this one by Vita Liberate. Because of the light reflecting particles in this product, it not only gives you a little color but makes your skin glow—yes please.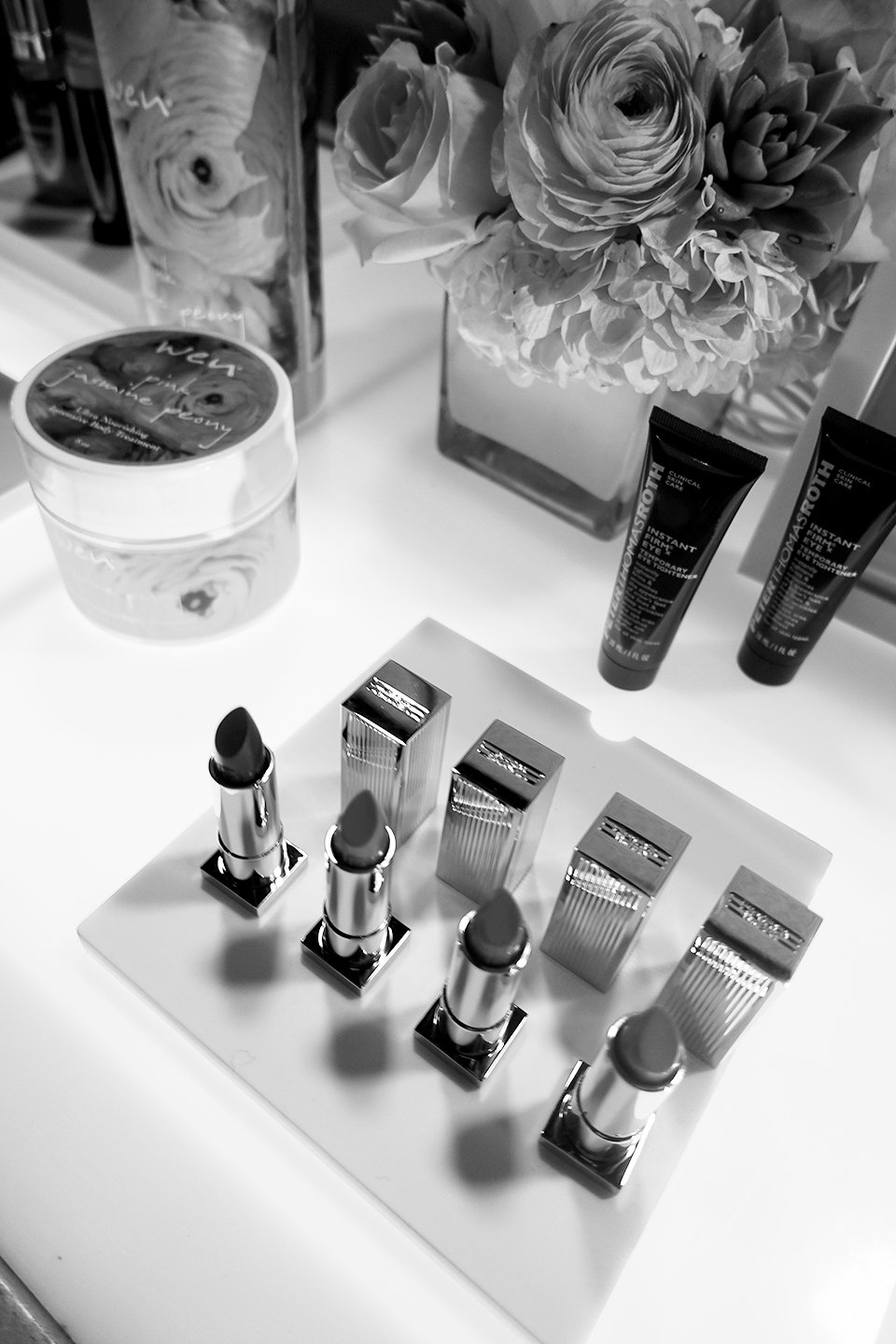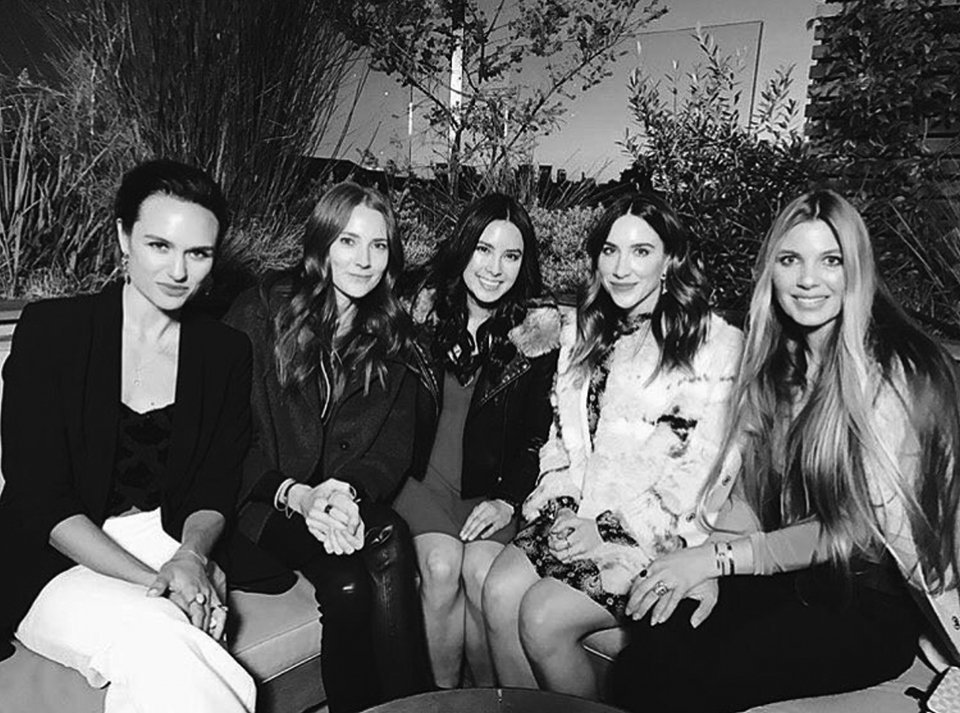 Our panel group (left to right)—Chalice Noel, Jessica Chia, Nikki DeRoest and Rachel Anise.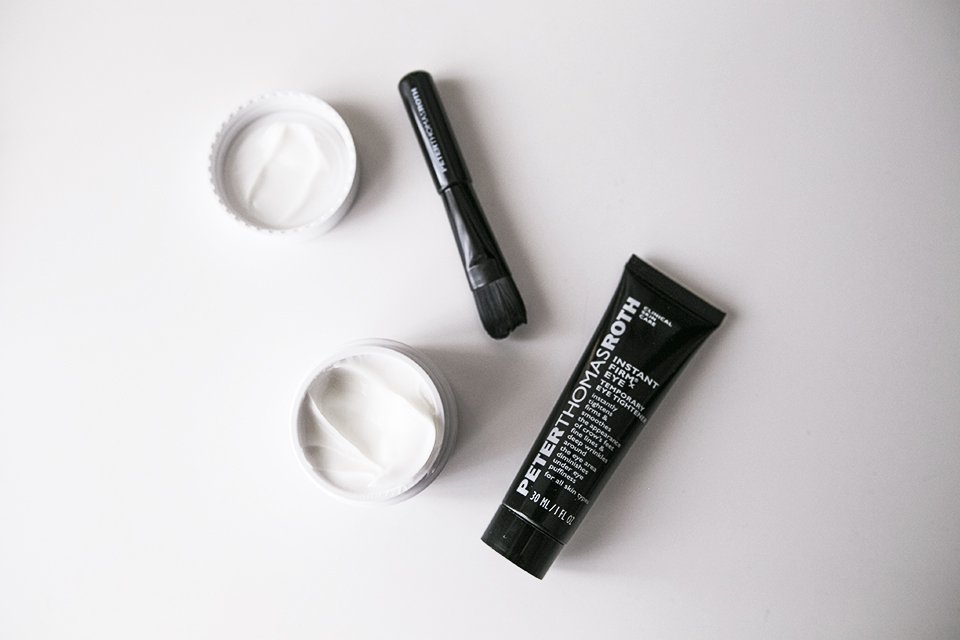 Two things you need after a night of glamour, cocktails and fun… hydration and de-puffing magic. Luckily those two things came in my goodie bag—Peter Thomas Roth Instant Firm Eye and BareMinerals Bare Haven moisturizer.