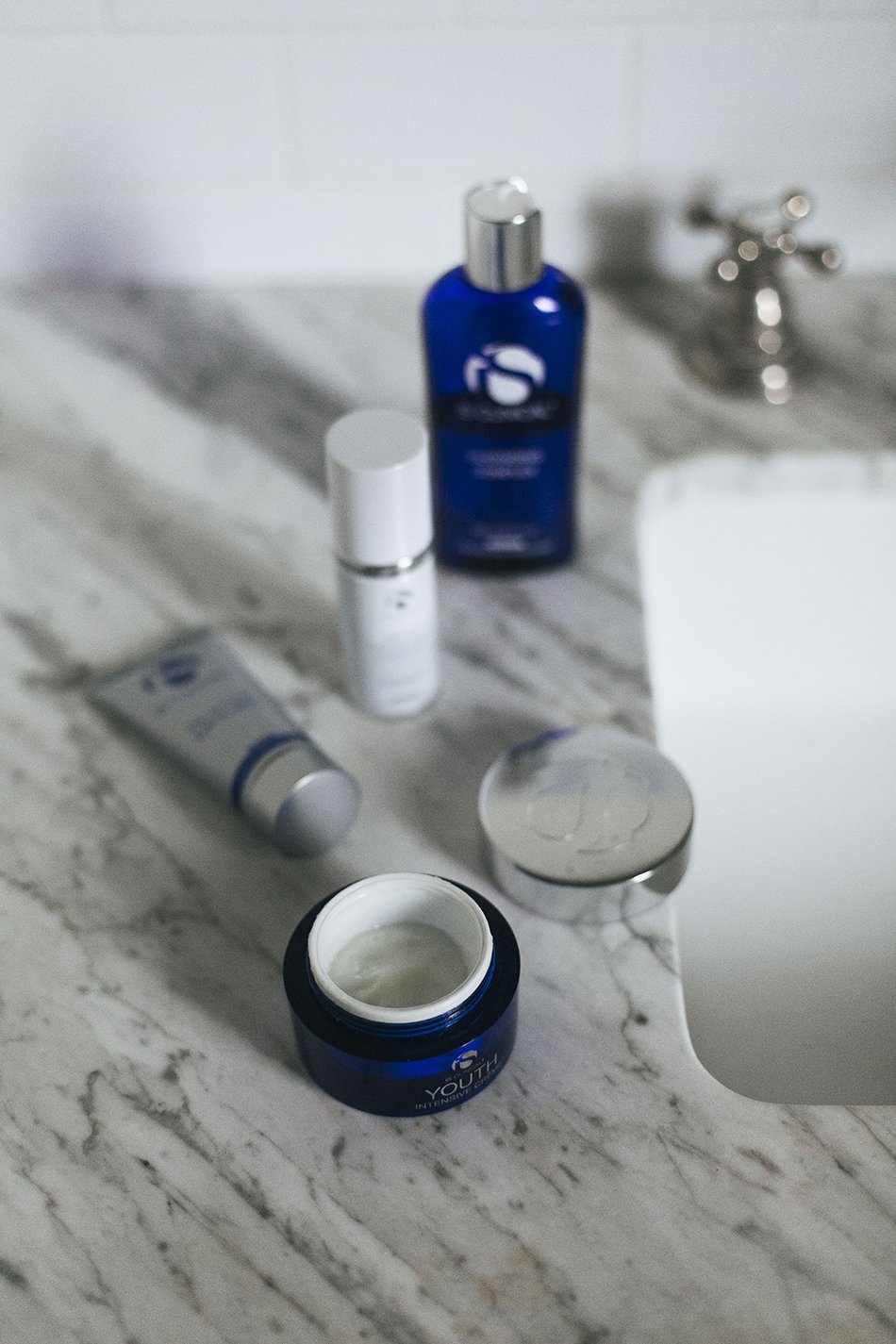 There are loads of different factors that can offset our skin—diet, hormones, sugar, not drinking enough water, weather, stress and the list goes on. I experienced this first hand after Elin was born. I had some weird break-outs and overall my skin felt dry, irritated and blah. So I decided to spoil myself with a facial at a local spot that I heard rave reviews about—Skin Resolutions, more specifically an esthetician name Shelly. Fast forward two years and I'm still seeing her because she works magic on my skin and helps me keep my daily regimen in check. Here's what it's looked like these last couple of months.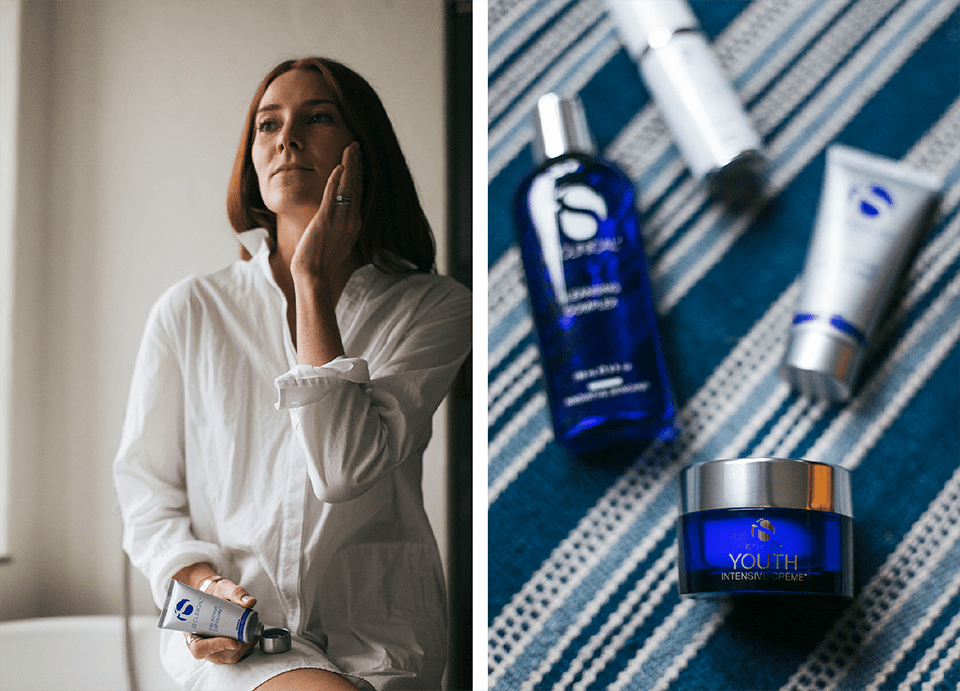 Morning routine:
I wash my face with iSClinical Cleansing Complex, which is sort of a gel consistency however it doesn't have a drying effect. I love it because it does the job, removes my makeup and overall leaves my skin feeling clean. Next I use a Vitamin C serum that contains antioxidants to keep the signs of aging at bay. I top with iSClinical Lightening Serum (hydrates/evens skin tone) and loads of sunscreen. If you are exfoliating with serums like I am it's crucial that you wear sunscreen everyday, even better a hat if you're outside in the sun. I love this one by Susanne Kaufmann because it's the only one that doesn't make me break out or feel like a film on my face.
Evening routine:
After removing my makeup I cleanse but this time I use a Clarisonic brush with my face wash. Having a clean, exfoliated base before my nighttime routine, makes the products work even better. Next I use an active serum that brightens my skin and exfoliates at the same time. Best to use this one at night since it is so strong and you know you aren't going to be in the sun. I top with a super hydrating favorite—iSClinical Youth Intensive Creme. This product is hands down the most amazing ever. It turned my skin around in the fall when things got super dry.
Extras:
Twice a week I'll use iSClinical Tri-Active Exfoliant before hopping in a steamy shower. The heat activates the product making it work even better. Afterwards I feel like I have a clean slate, my skin is super soft and fresh feeling. For days that I'm feeling extra dry I use iSClinical Hydra-Cool Serum before my moisturizer. I relied on this one through the winter months but occasional use it at night now. It's the best for traveling! For weeks that my skin is breaking out or needs something special I use African Botanics Marula Mineral Cleansing Mask. It's also great for after lip or eye brow waxes to keep break outs from happening or calming red skin. Lastly the thing you'll always find in my purse, Herbivore's Rose Hibiscus Hydrating face mist. I spritz this on throughout the day on top of my makeup for a refresh, it keeps my skin looking fresh and dewy.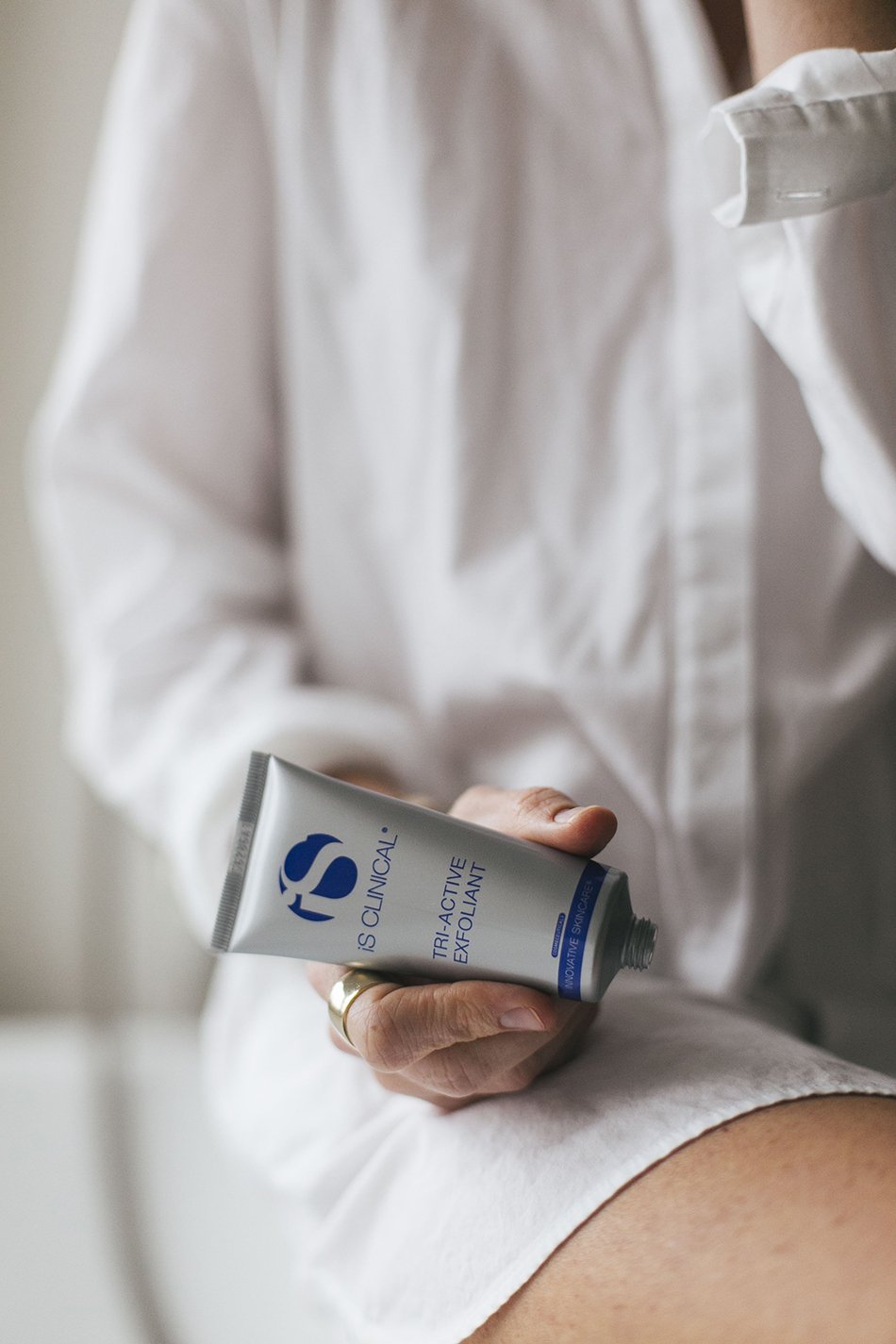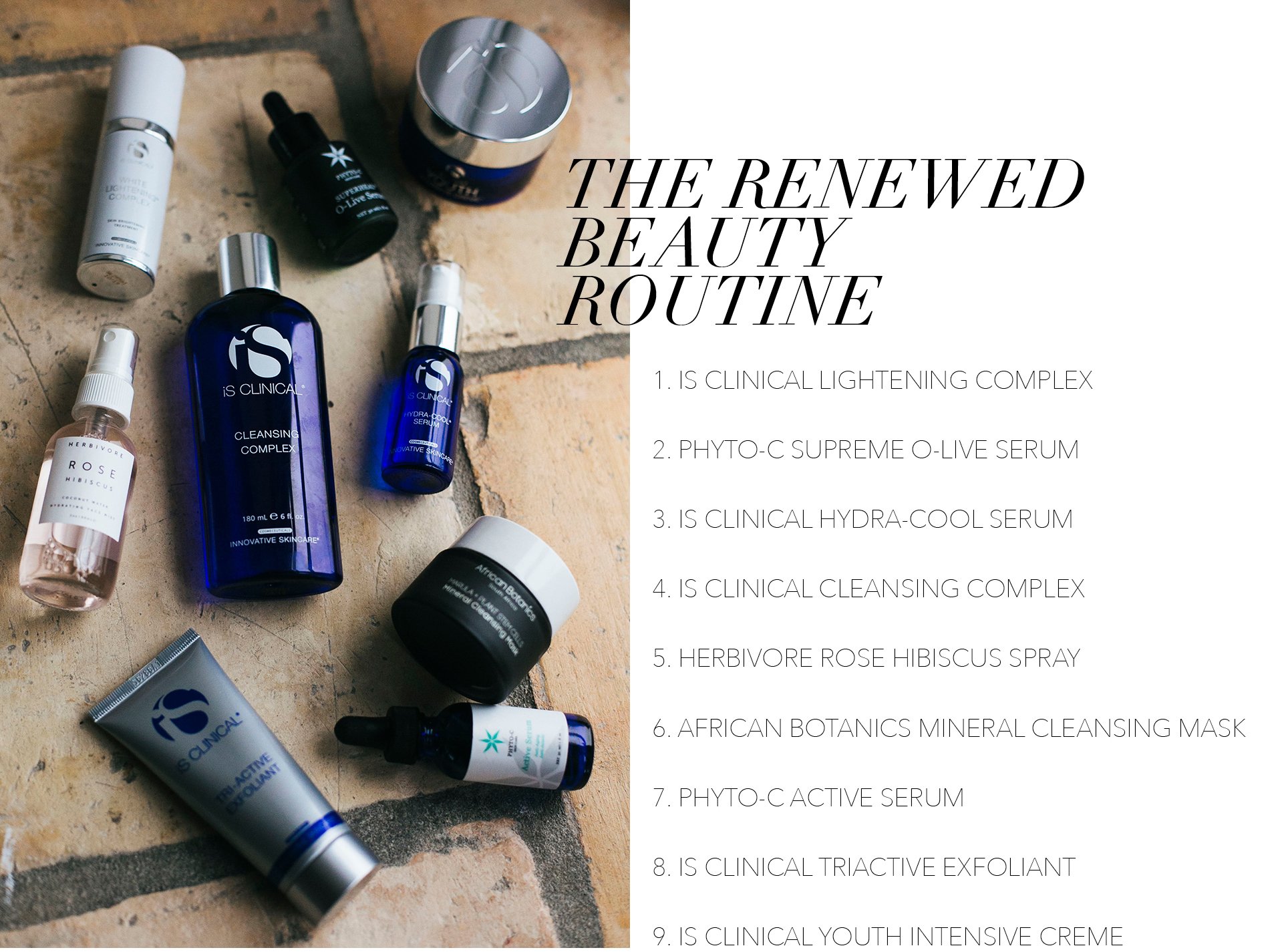 Photography by Arna Bee