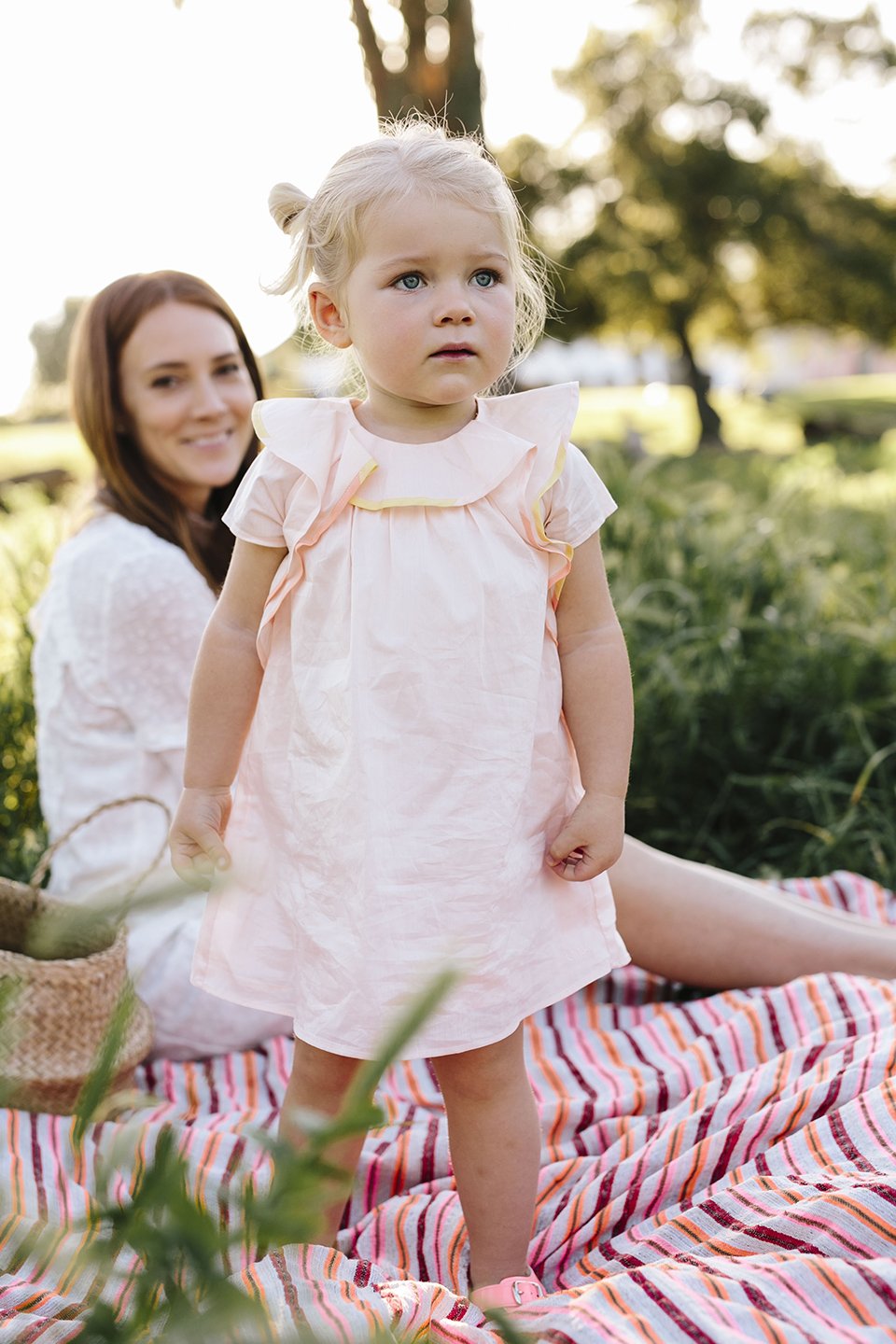 There's no hiding the fact that I have a serious weakness for baby and kids clothes—hence the birth of Could I Have That? Mini, there's a new one coming in May! I get just as excited to shop for Elin as I do for myself now, if not more at times. I find myself falling down a rabbit hole discovering new brands and websites loaded with cute, cute cute things. So I thought I'd share my latest discoveries and destinations when it comes to finding really special clothes for my girl.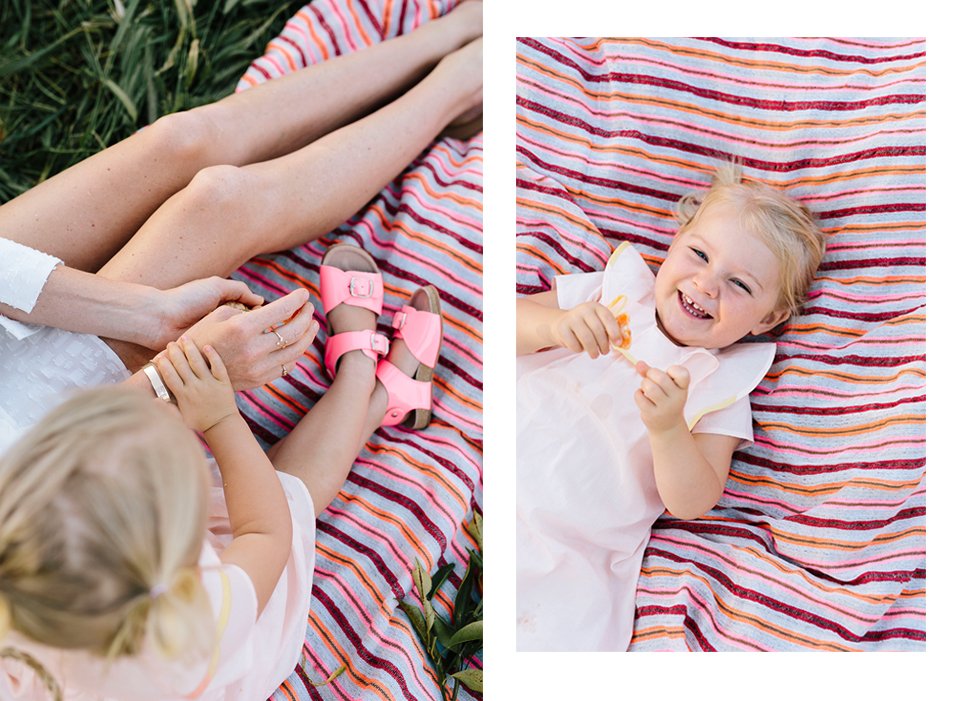 1. Childrensalon, where we found Elin's first Chloe dress (pictured), is based out of London and houses brands like Ralph Lauren, Lanvin, Stella McCartney kids, Emile et Rose, Wild, Chloe, Billieblush, Petit Bateau and so many more. It's become one of my favorite sources for discovering new brands and finding pieces for special occasions. I always find myself obsessing over the perfectly sweet Chloe pieces and secretly wishing we wore the same size.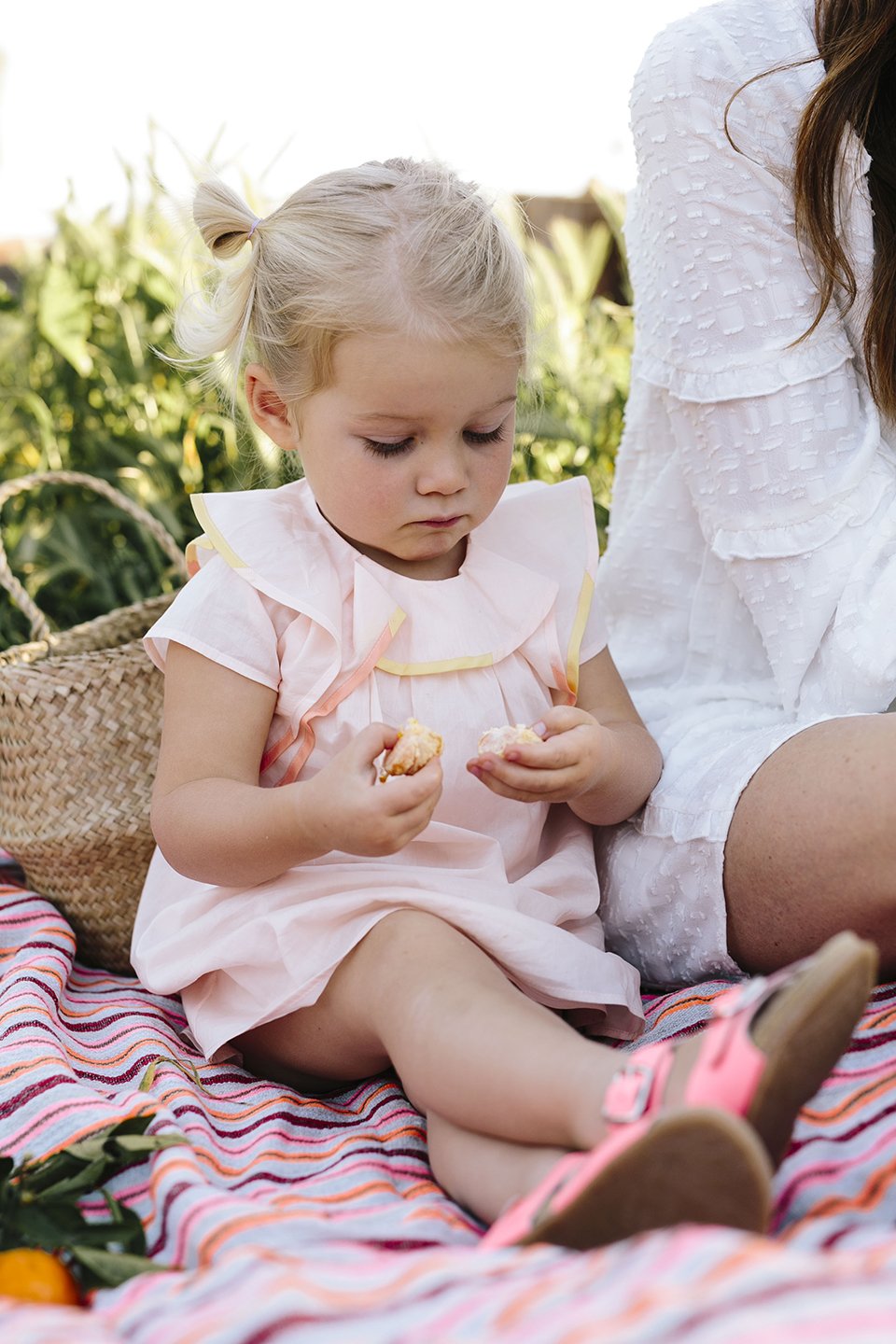 2. Mabo Kids produces our favorite cotton basics (and pjs!) that Elin lives in. The tops and pants fit her better than any other brand while the softness of the fabric is beyond. That is just the tip of the iceberg, the collection of linen pieces for boys and girls is crazy cute I can hardly stand it. This little gingham dress is on our spring wish list.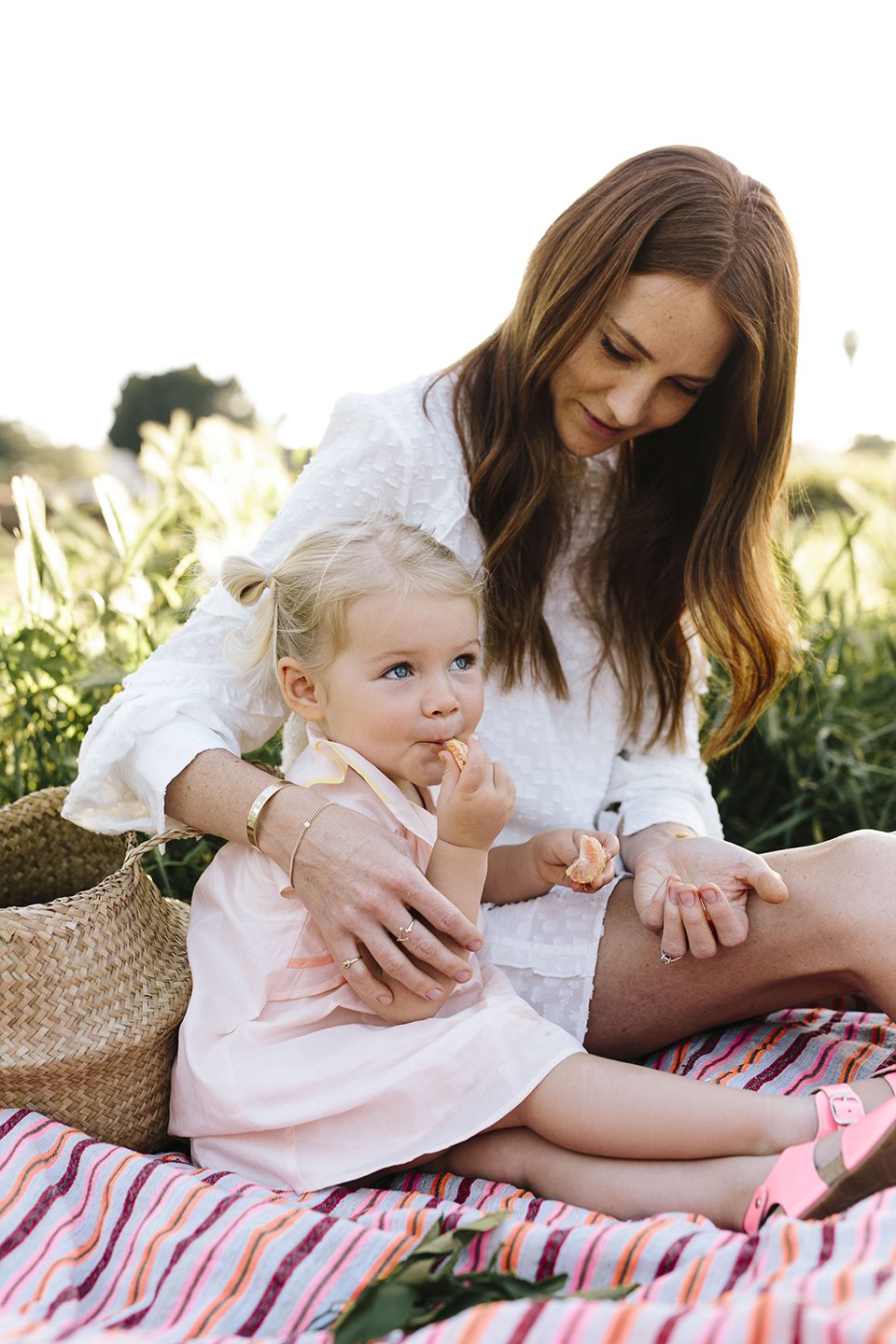 3. Yoli and Otis is an Australian brand that has home, womenswear and kids. I found them after discovering this little swimmer—cute overload. Now I want everything from this tiny little romper for Elin to this linen dress for me. Be sure to follow them on instagram too @yoli_and_otis, it's loaded with pretty inspiration.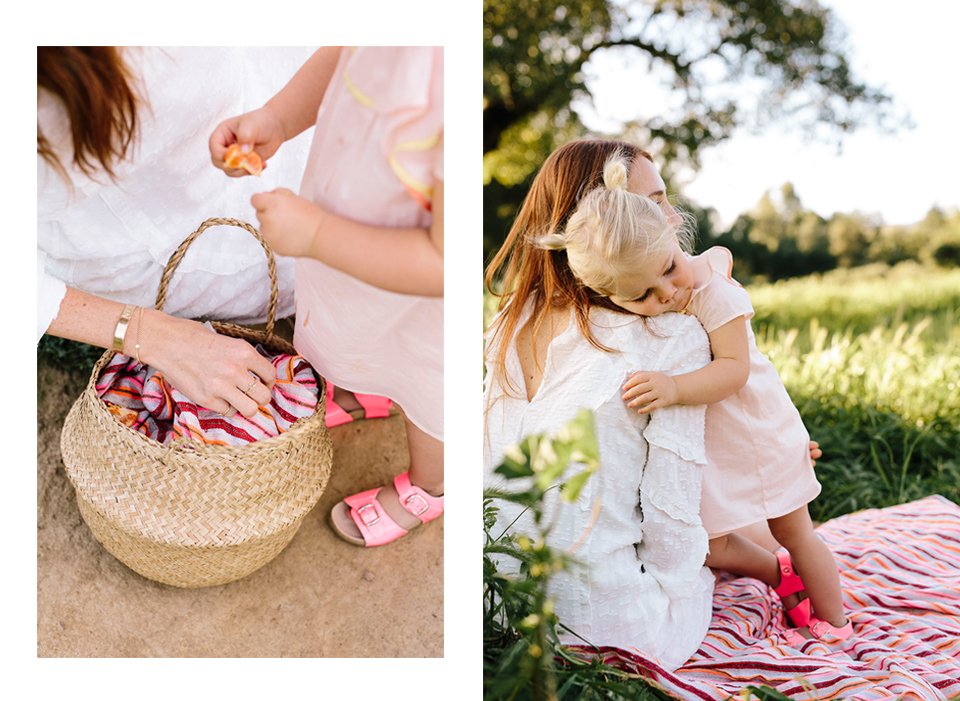 4. Wunderkin for the cutest bows I have yet to find. The clips actually work and can hold a toddler's bun pretty well. My routine these days has been twisting Elin's hair into two top buns and fastening them each with a bow—no hair tie necessary. Seen here.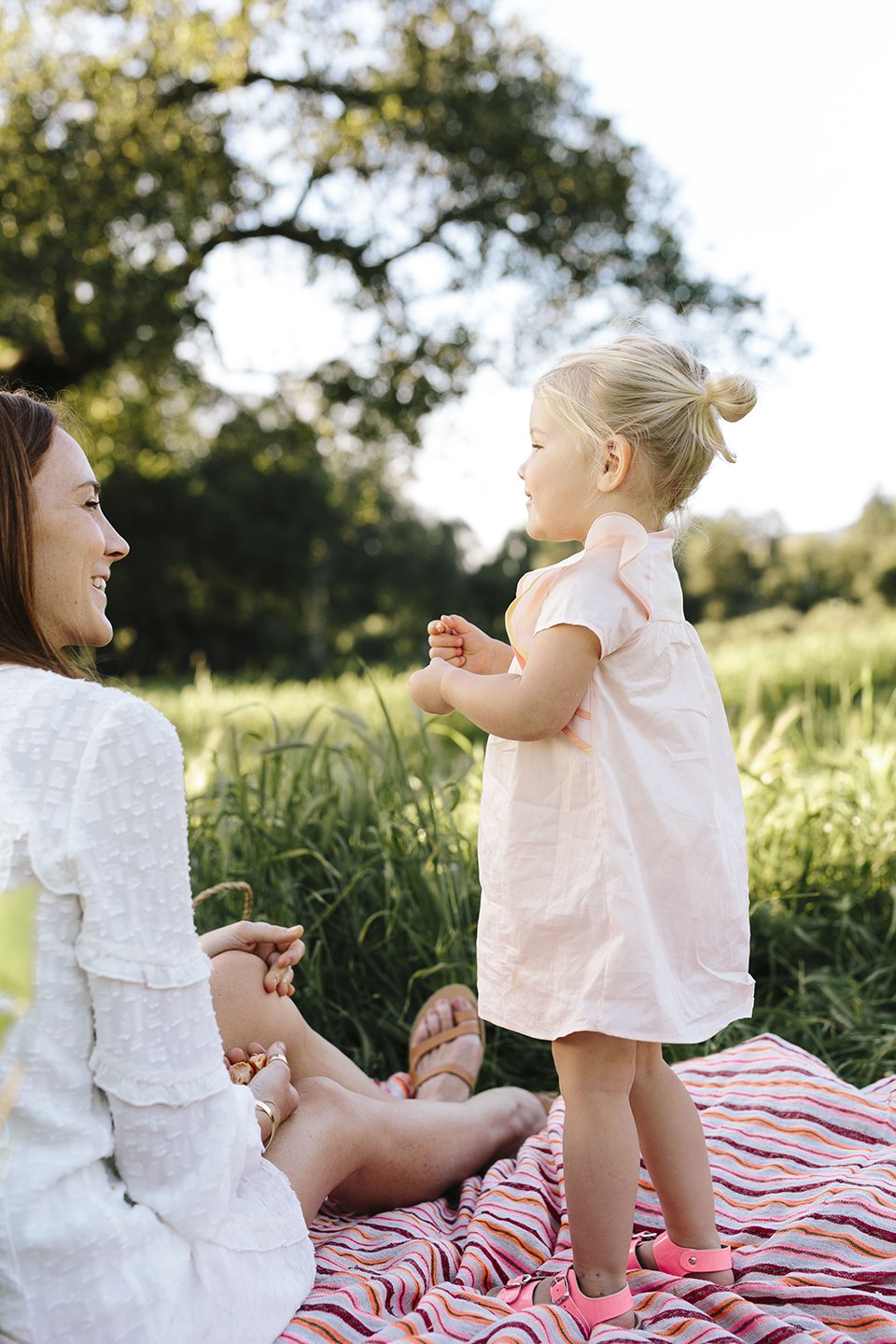 5. When Elin was 4 months old I snagged the cutest little Stella McCartney kids knit mouse booties on sale. We got so much use out of them and everyone always asked me where I found them. It was easily the most worn thing in her first year, next to burp cloths. Since then I fell in love with the witty and fun pieces and started dressing her in them more and more. But as soon as she started saying words and pointing out animals, it's become her favorite. This reversible bomber jacket is a hit at the moment, she prefers the blue side and tells everyone that the inside is pink, in case they were wondering. Dressing this girl is so much fun.
If you know of any great brands for kids, I'd love to hear your favorites!