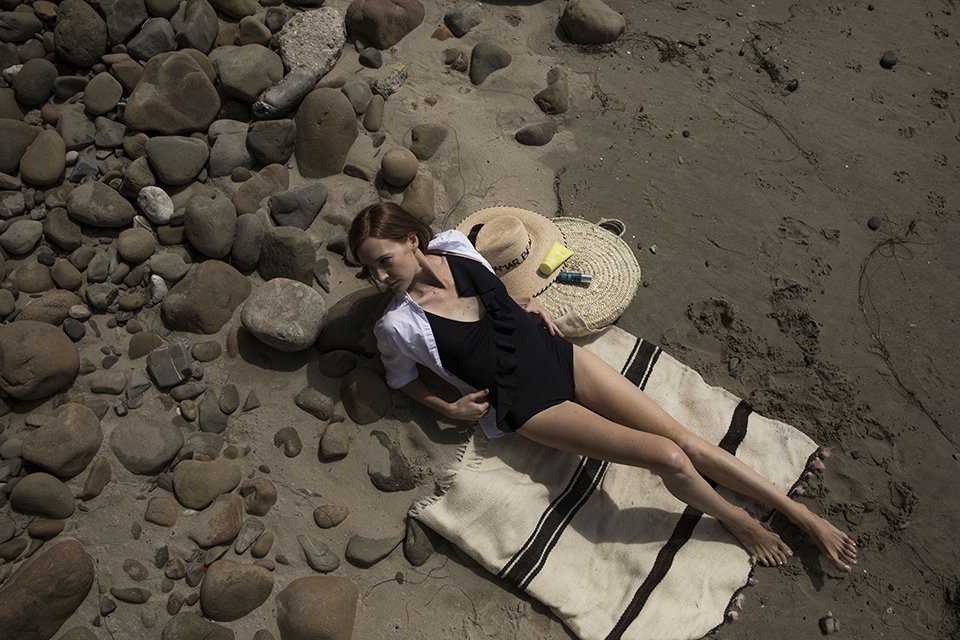 With a sun-filled holiday weekend ahead of us we're all probably itching to get to Friday, I know I am. With the excitement of parties or travel it's easy to forget the importance of being prepared for the sun. And no one wants to show up on Tuesday with an awkward burn, or twenty years from now skin that resembles a Louis Vuitton handbag. While I can get a few shades darker, I'm by no means someone who can tan well and every year I'm reminded of that. In my head I'd like to be a bronzed Charlize Theron, so I notoriously revert to the occasional approach of "eh, I'll just sit in the shade for a bit and ditch the sunscreen," which doesn't bode well. So I try to proactively go through the following routine even before leaving my bathroom. So before you pack those bags or open that bottle of Rosé make sure you're prepared for some fun in the sun. Hope these tips stick with you.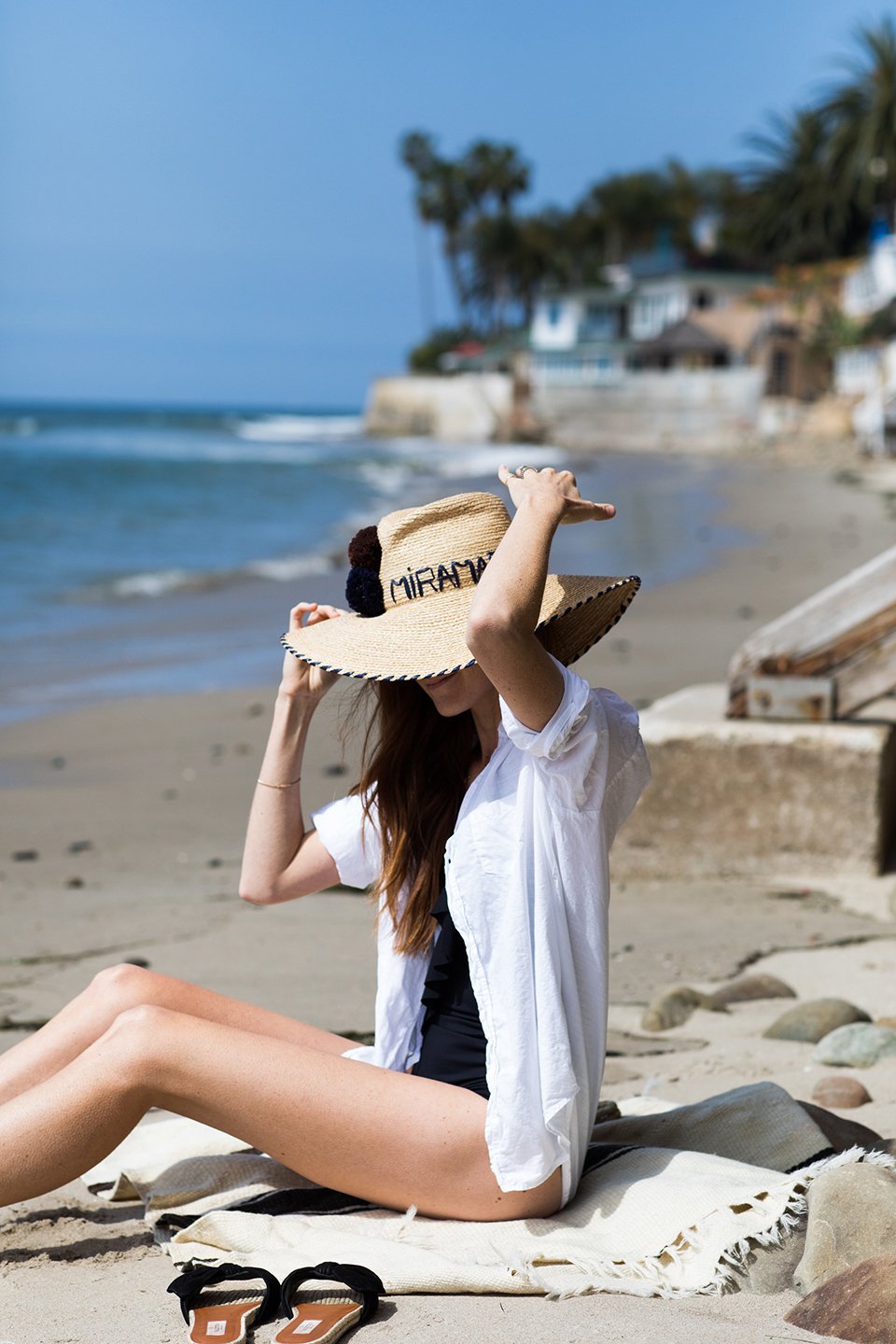 #1 Sunscreen head-to-toe in the nude. I can't tell you how many times I've put my sunscreen on at the beach and it's a total disaster. One splotchy red patch here and there not to mention it's annoying when it gets on your clothes or hair. Plan ahead and apply it everywhere like you would with lotion after a shower. This also allows some time to let it soak in (versus getting wiped off or washed off) and gives you protection before even walking out the door. So easy, just do it.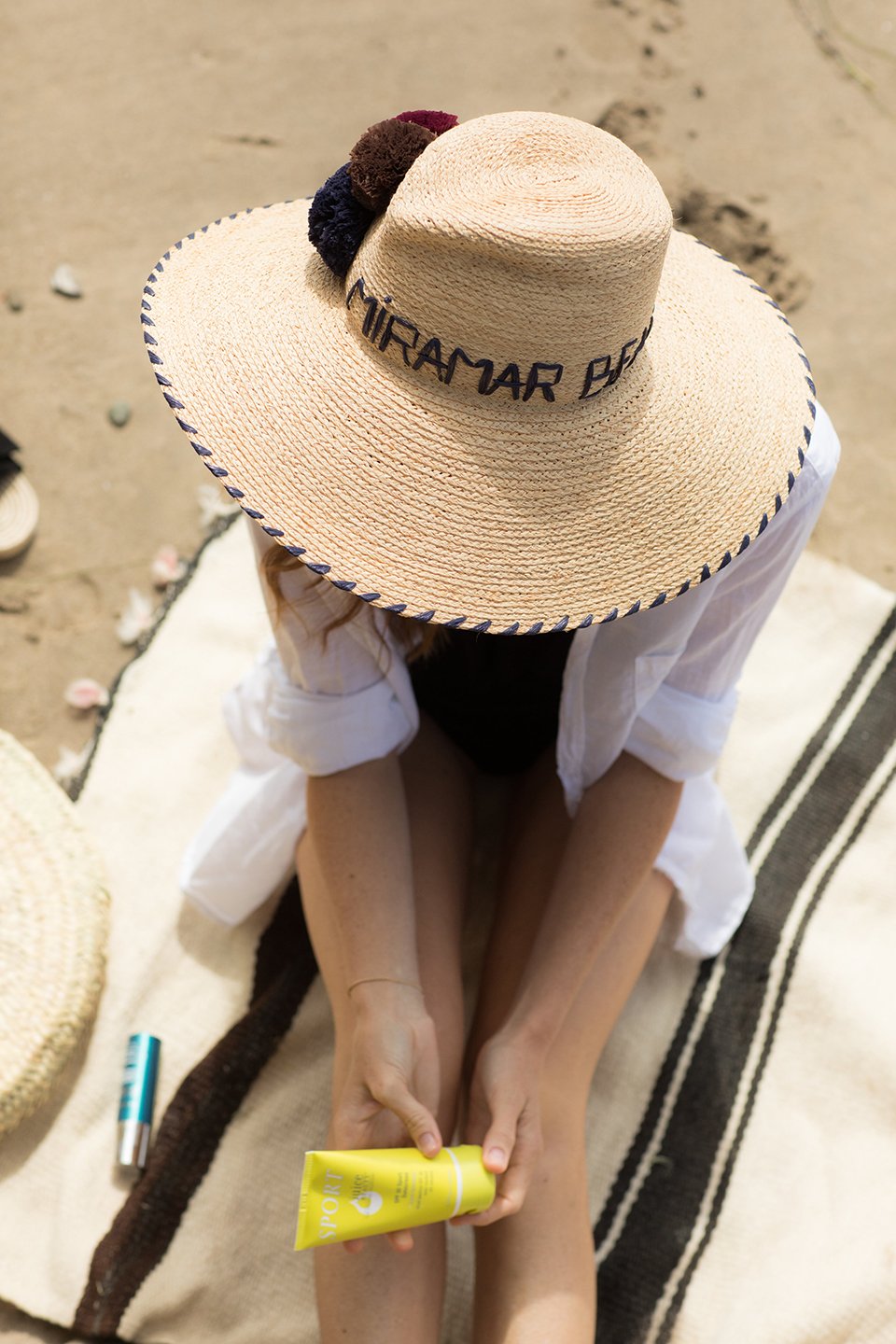 #2 Invest in the good stuff. If you like your sunscreen you're more likely to actually use it. I've gone through so many trials and errors and finally found some products I really love—skip below to see my essentials. But don't forget to bring them all with you to reapply after a few hours and after swimming.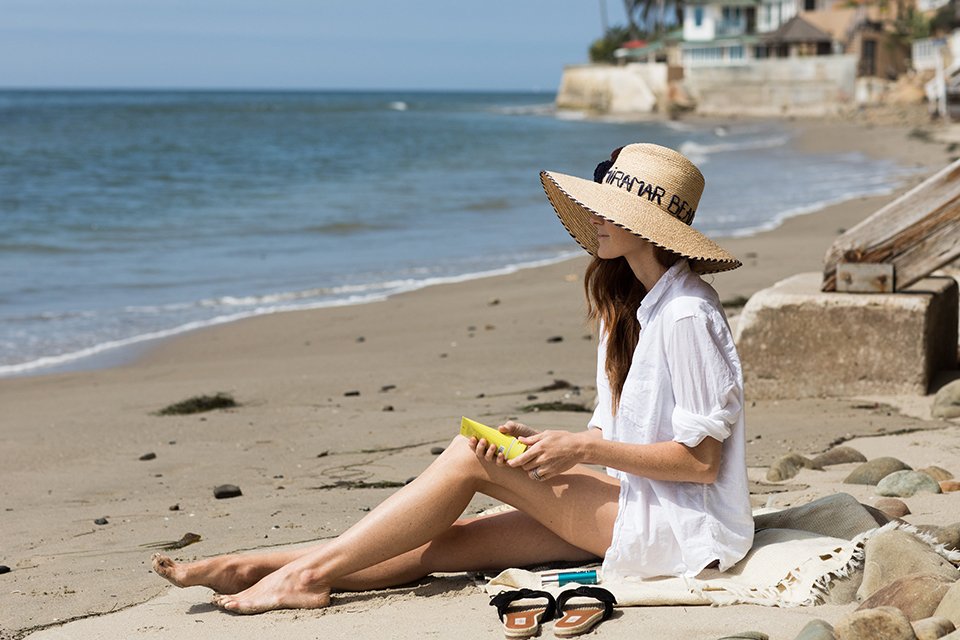 #3 Secondary protection—i.e. hats, umbrellas and cover ups. I have a bazillion hats and still sometimes forget to grab one before leaving the house. So now I keep one in the car. My shoulders are the first place I start getting red, so I always bring something I can throw on over my swimsuit. If you're planning on spending a solid day at the beach, seriously think about investing in a good umbrella, you'll want a little break from that vitamin D, trust me. This one is my favorite because it's not only stylish and lightweight but gives ample shade.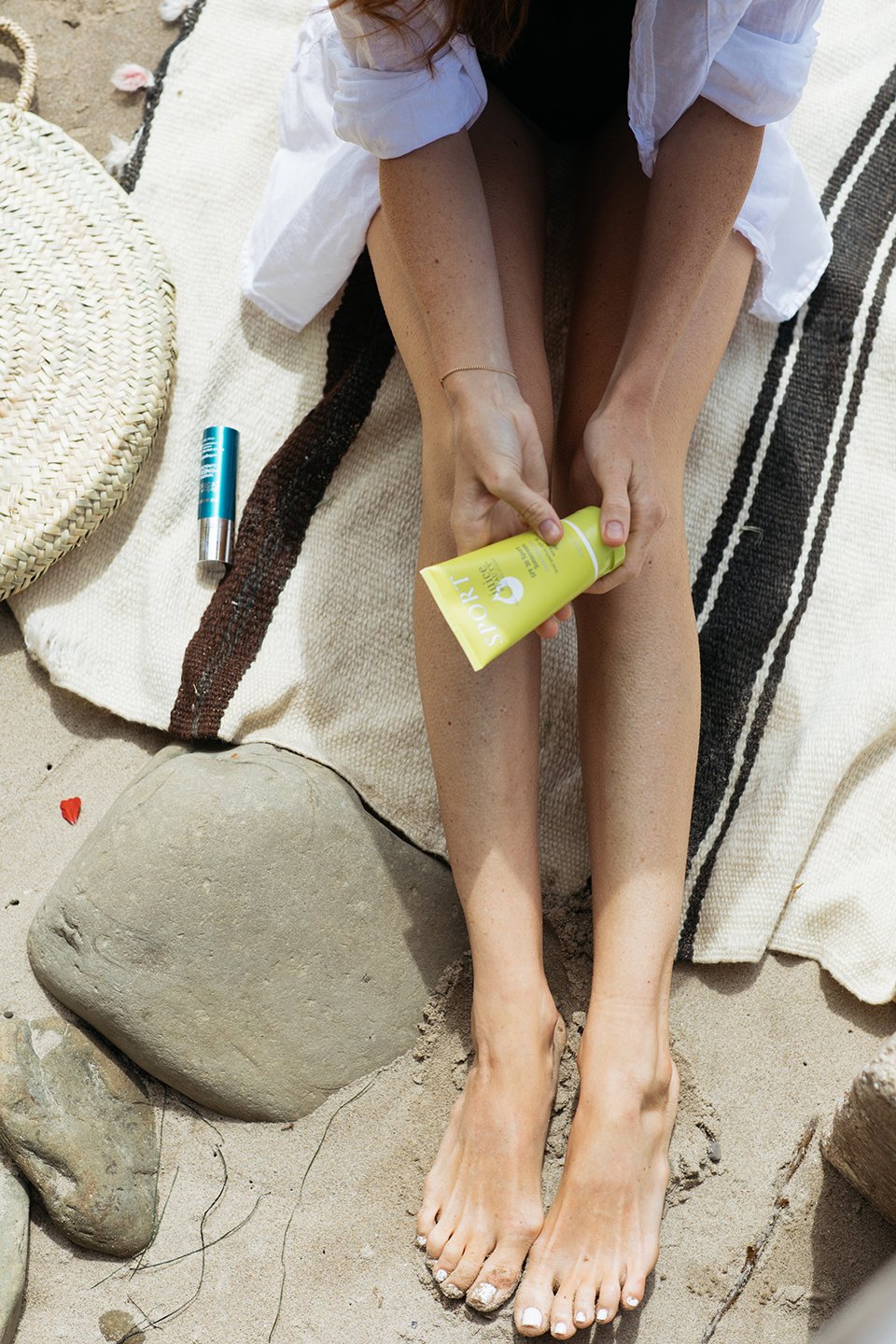 Vintage blanket found in Morocco (similar), Marysia swimsuit, custom Lola hat, straw bag.
Photography by Lauren Ross