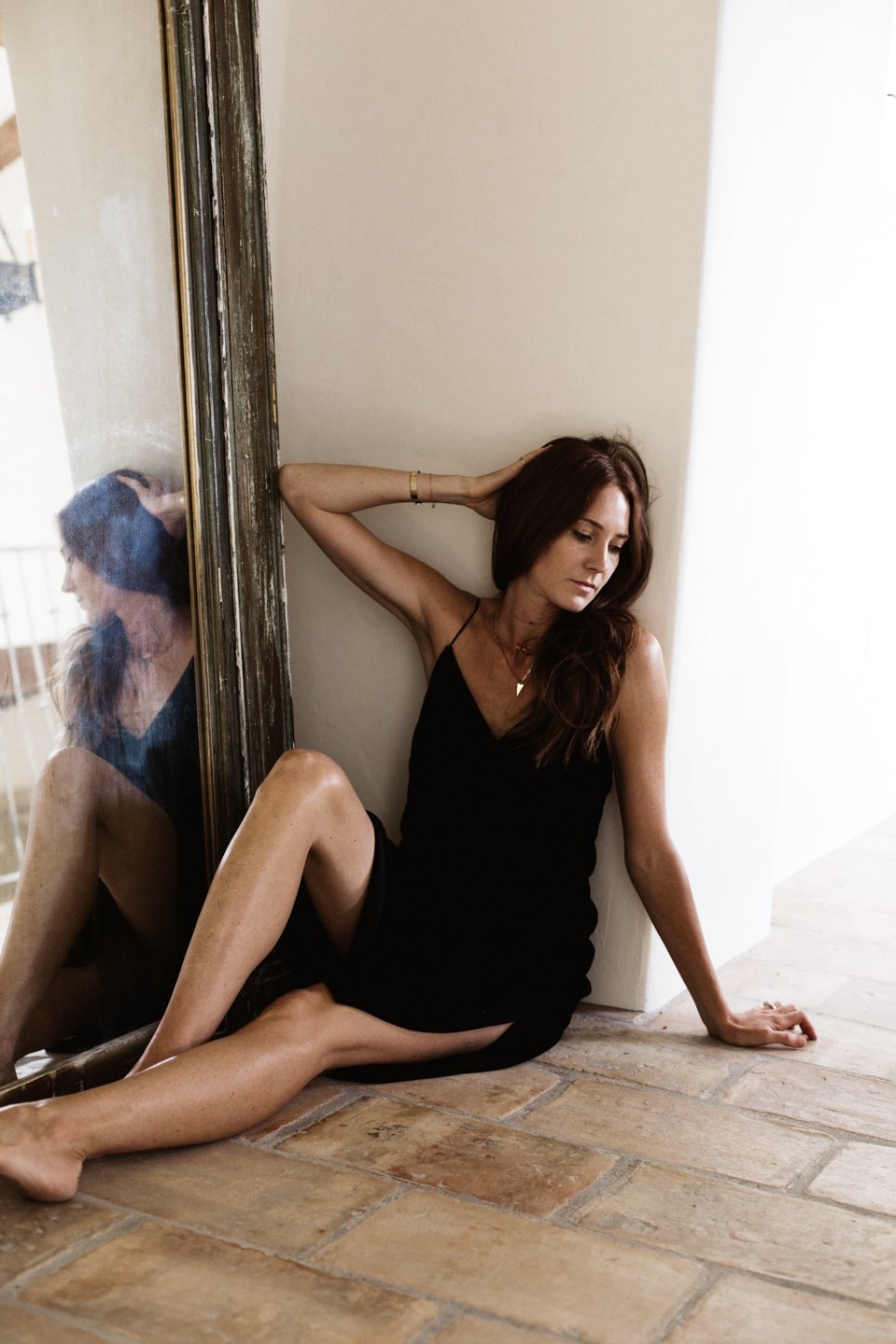 When it comes to summer beauty, a good tan is no doubt at the top of the list. In a perfect world we'd all jet off to a dreamy island somewhere but if that's not on your agenda this summer there are other ways of getting a beautifully bronzed glow, not to mention saving yourself some premature wrinkles. I happen to be an expert in this department since I've tried loads of self-tanning products and can only get so dark before turning red. And I've picked up a few tricks to keeping the faux glow looking authentic.
First and foremost jump in the shower and exfoliate. I like using a dry brush, glove or sugar scrub to get the job done. Afterwards, depending on what your tanning product is, lather on a moisturizer focusing on rough areas like elbows and knees. Some self-tanners will indicate if the skin needs to be clean of any oils or lotions before applying so keep that in mind and double check.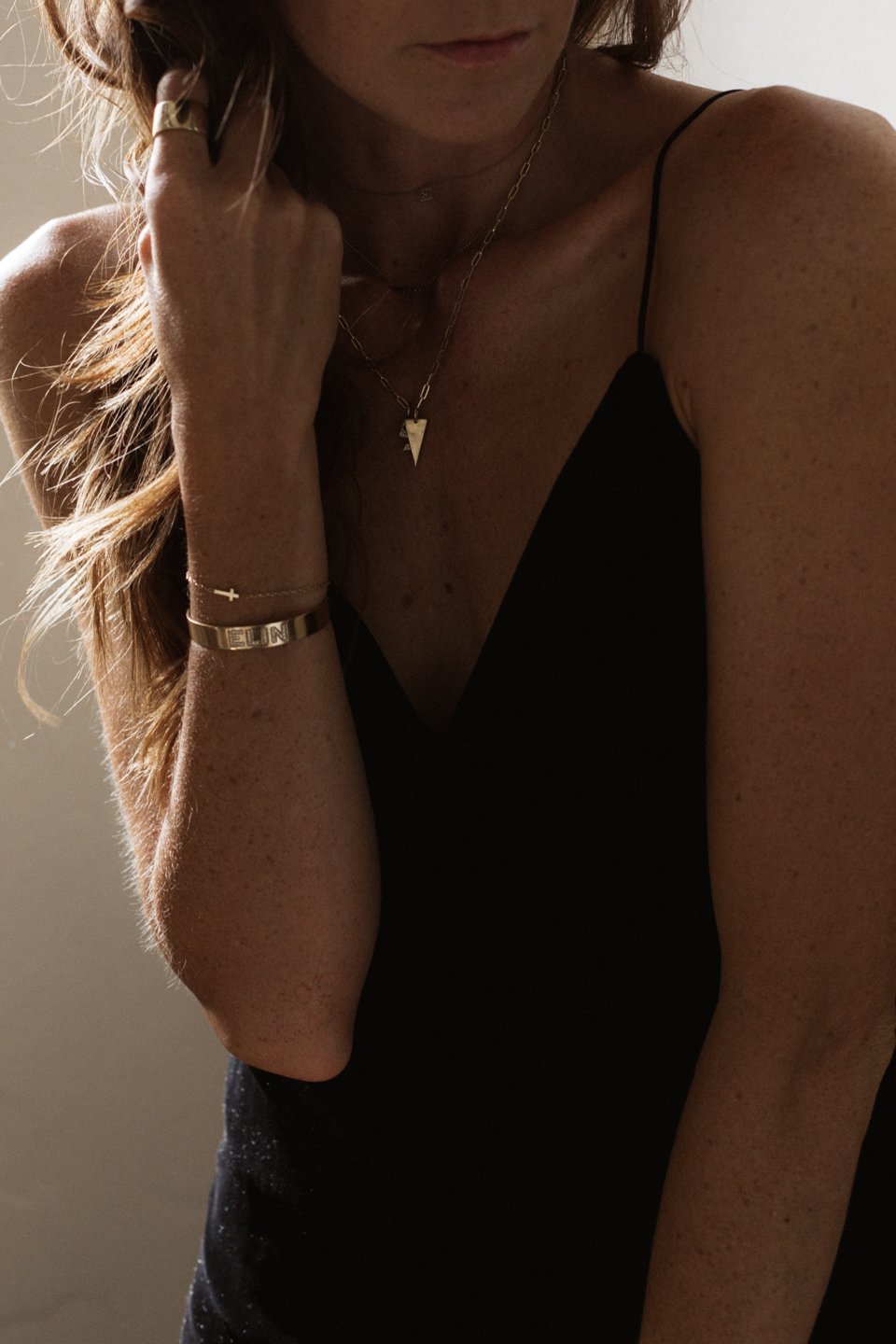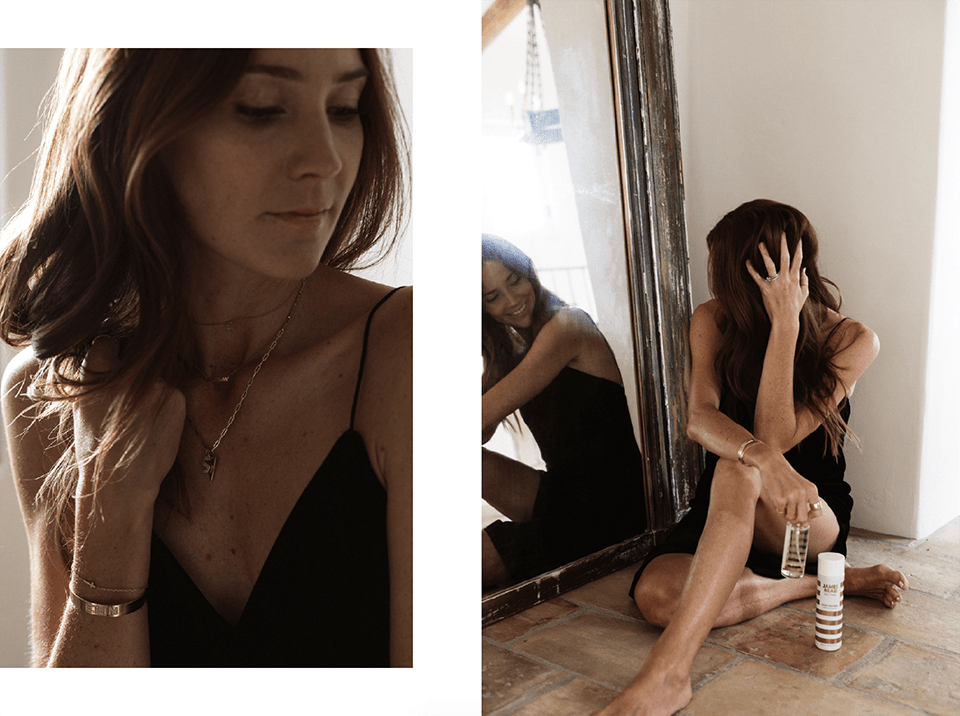 Apply your product, here are my favorites. Just be sure to wash your hands well, dark palms are a dead giveaway. I like using this soap with warm water or a gentle powder detergent.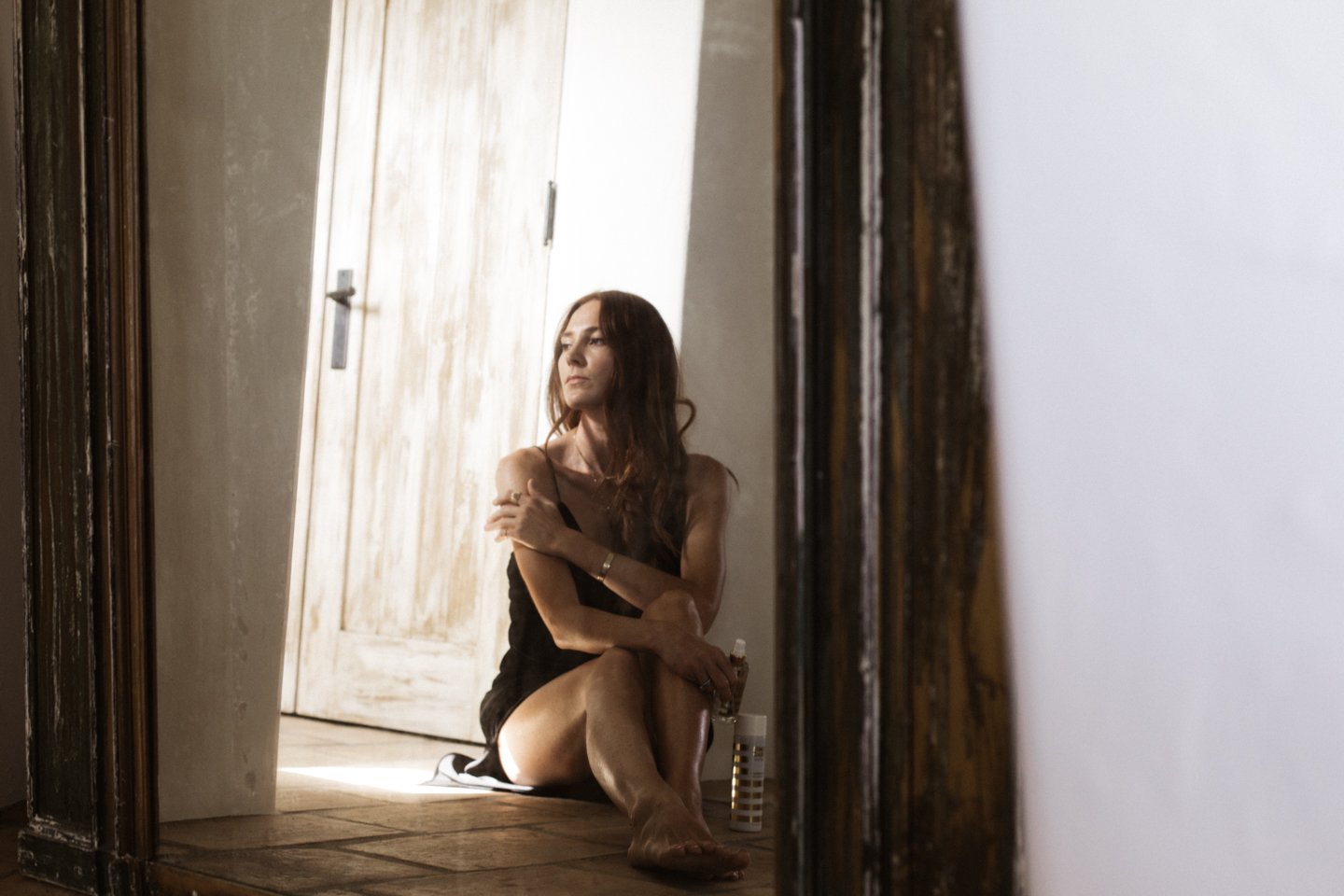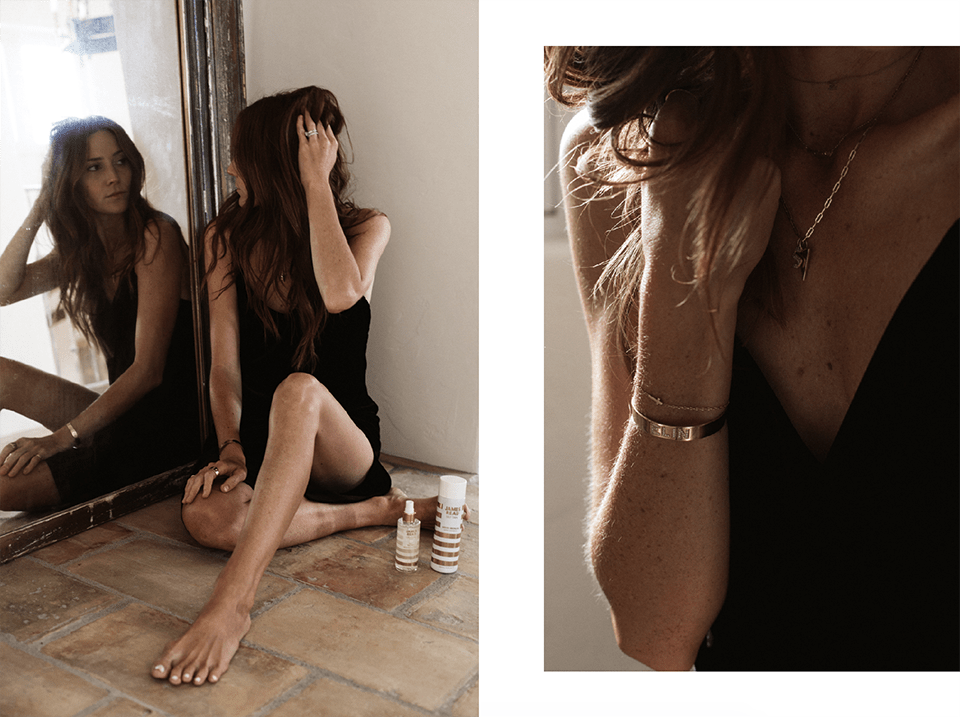 The key to achieving an authentic tan is keeping your skin hydrated the days following. I like using a dry brush and lathering on coconut oil while my skin is still wet from the shower. I love adding a touch of body oil/shimmer and highlighter to my cheekbones for a "fresh off the island" sort of feel.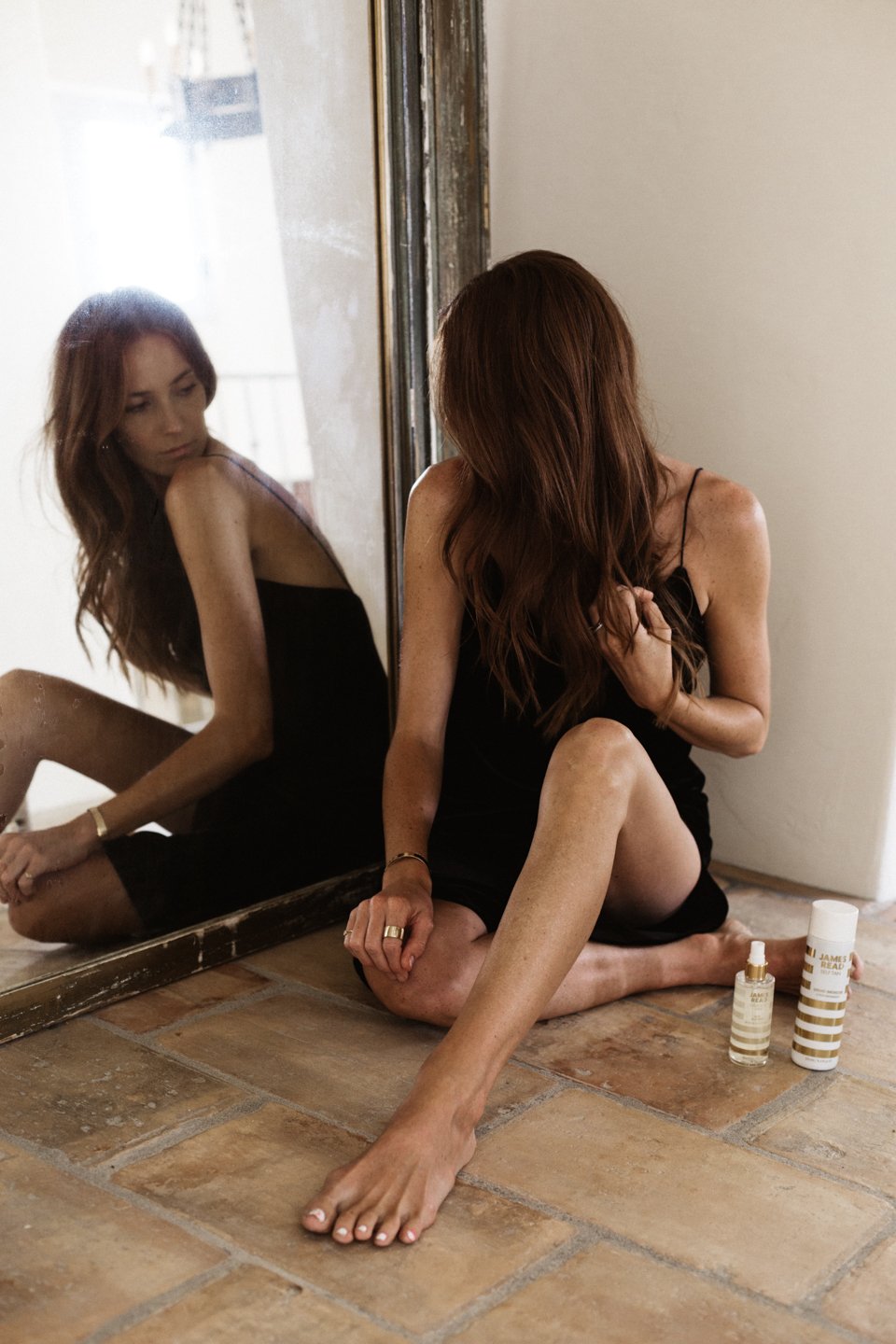 Lastly, invest in a good body butter to have on hand. Every night I put on something ultra hydrating so the tan lasts and you wake up with a silky feeling.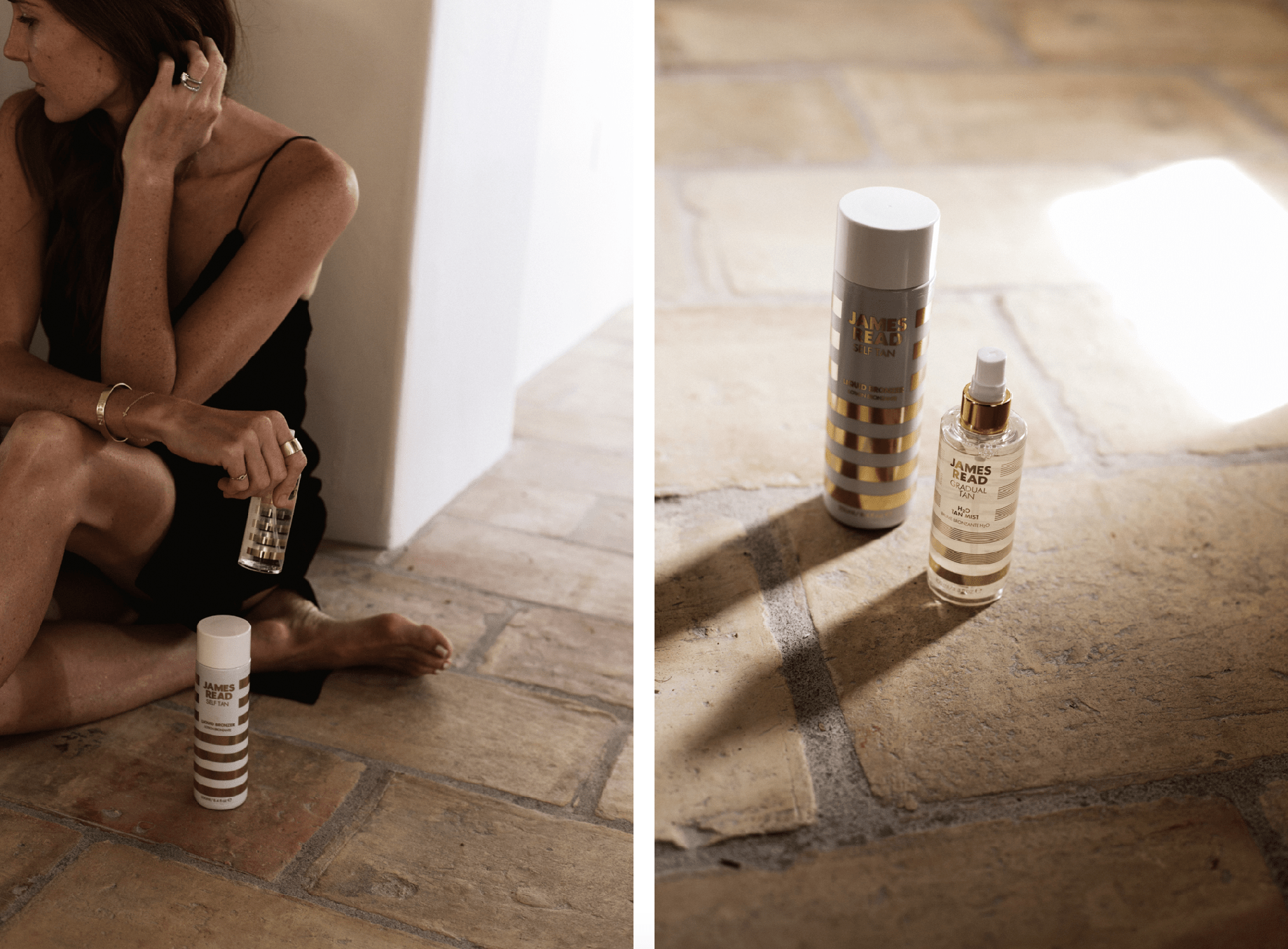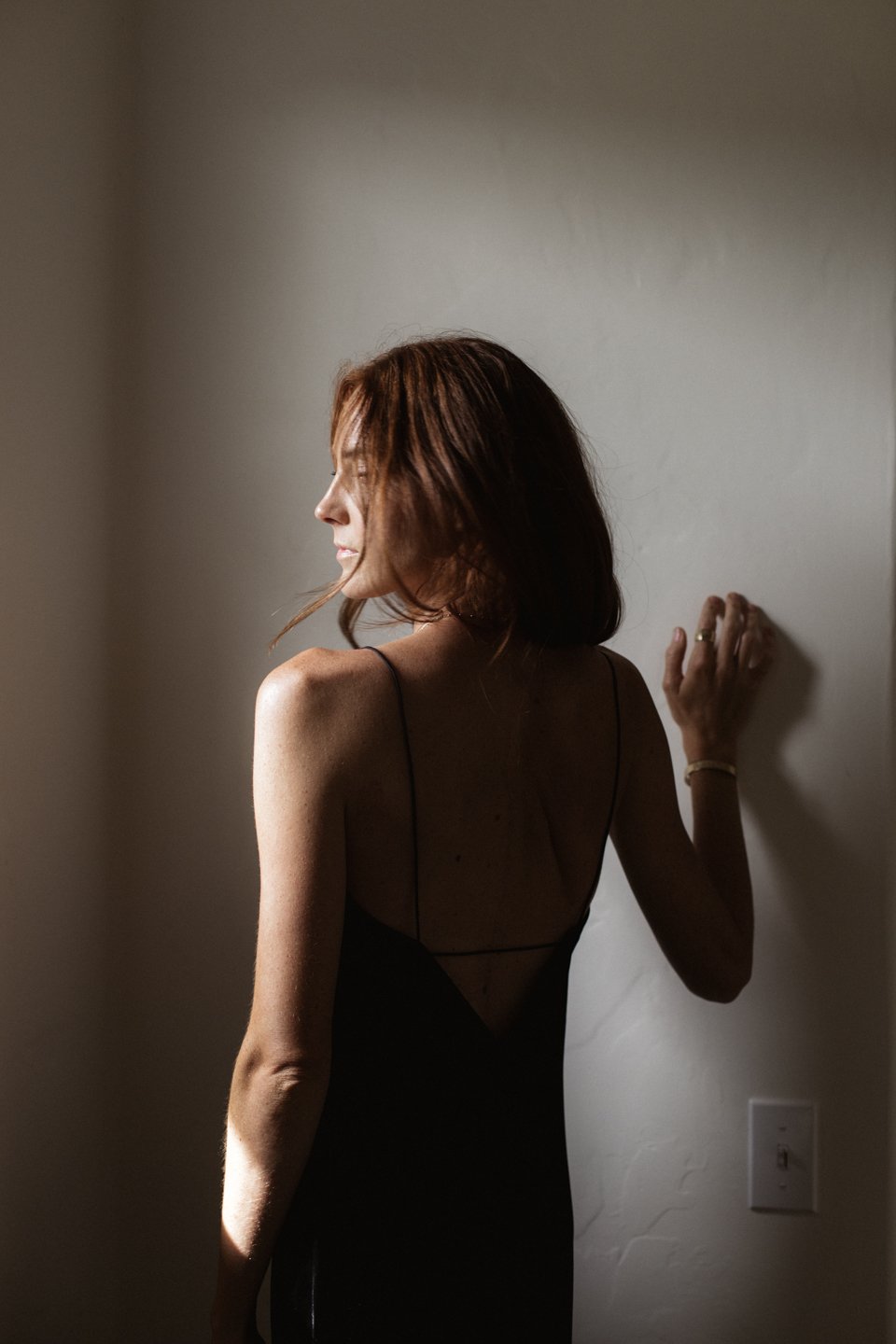 Rag & Bone dress, Jennifer Fisher charm necklace and Burnished Cuff.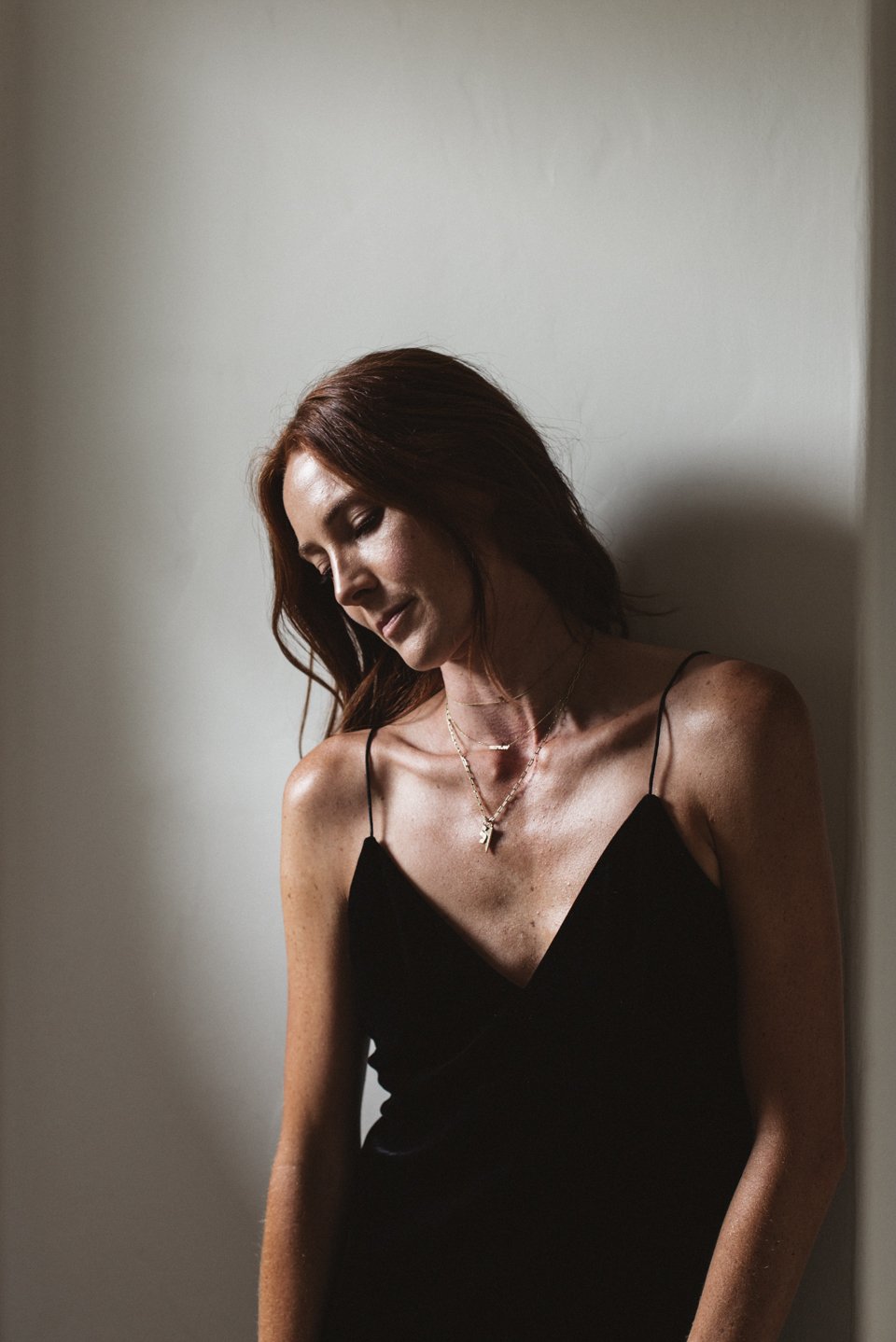 Photography by Jacqueline Pilar