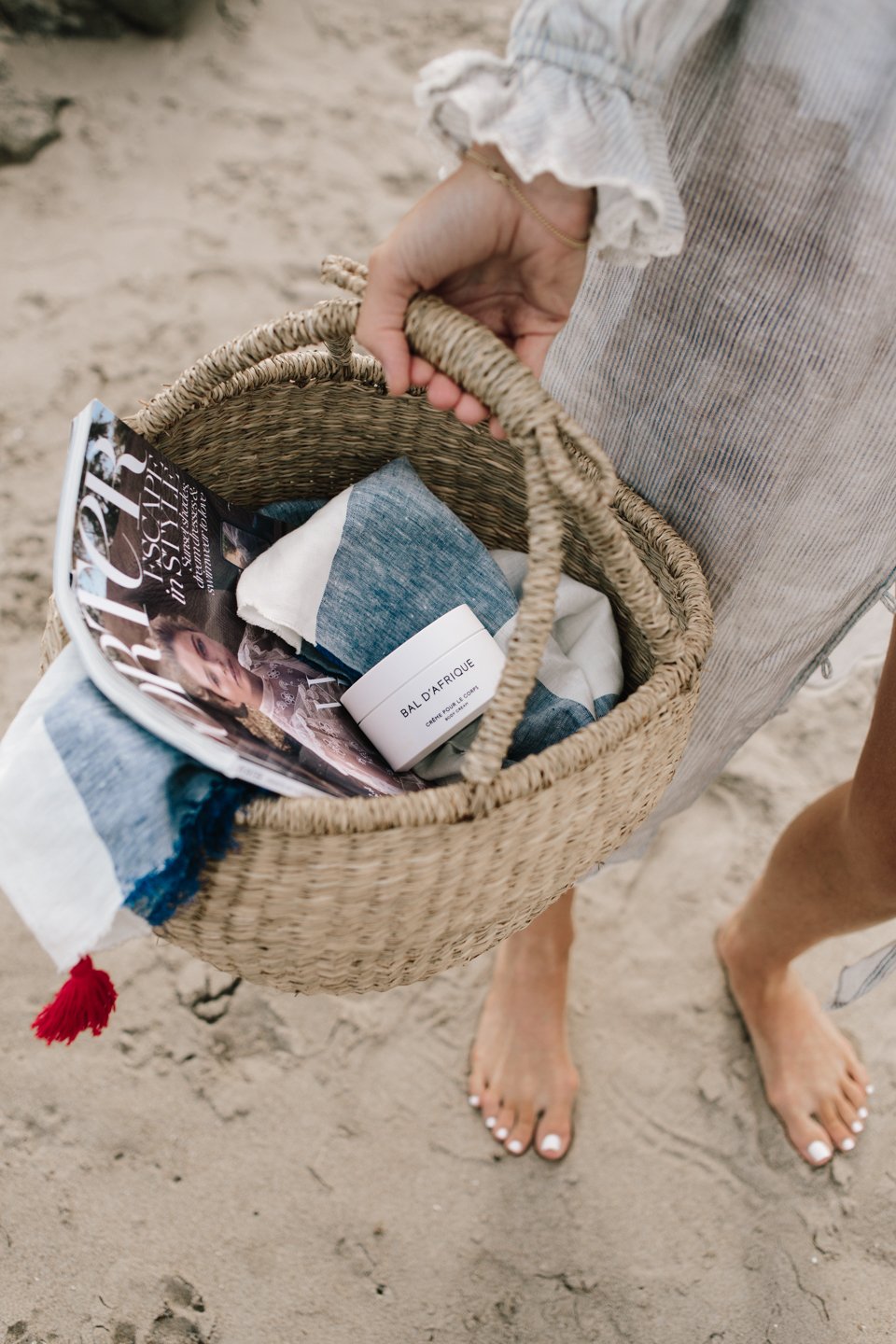 You know how a scent can timestamp a time of your life or quickly take you back in time? I'm pretty sure I'll always remember the summer of '17 when I smell this scent, Bal D'Afrique by Byredo. I've been wearing it non stop and a good scent has always influenced my mood and style. Personal scents are like accessories that come to define you for a season or sometimes a lifetime. More than that the right one (and subtle amount) can leave a lasting impression on people around you.
I stumbled upon this Byredo scent while beauty browsing at Violet Grey—I love this spot because it's so well edited and never overwhelming. I was in the market for something new so I went straight to the perfume shelf. I tested a few scents on sticks and left with a little Bal D'Afrique on my wrists. The more the day went on, the more I loved it. It's earthy yet sweet (a new direction for me) with notes of my favorite Neroli and Black Amber. I ended up getting the jar of body creme and it's become my signature summer scent, not to mention it gives my tanned limbs a little sheen.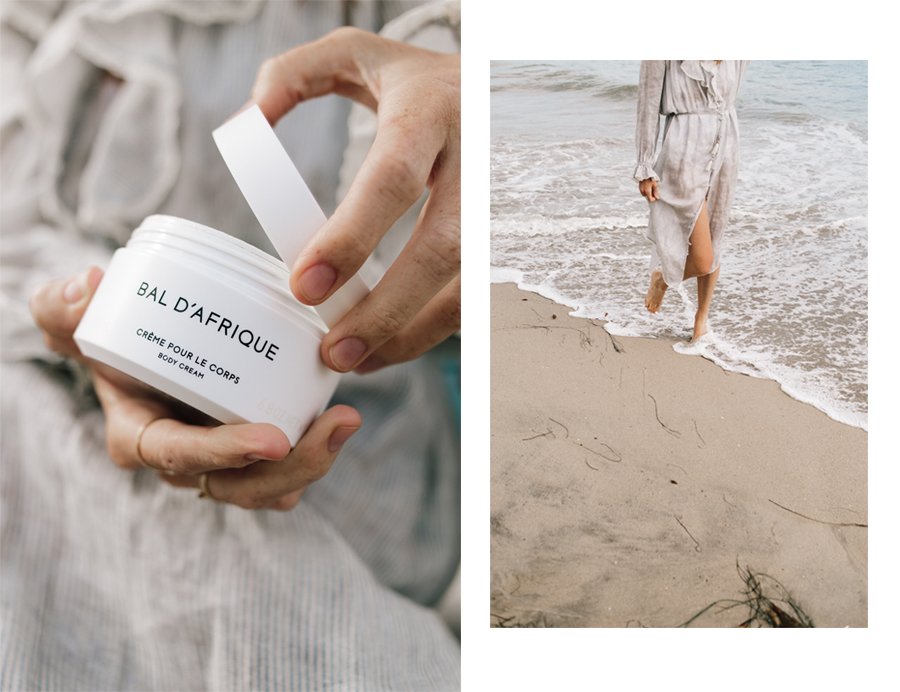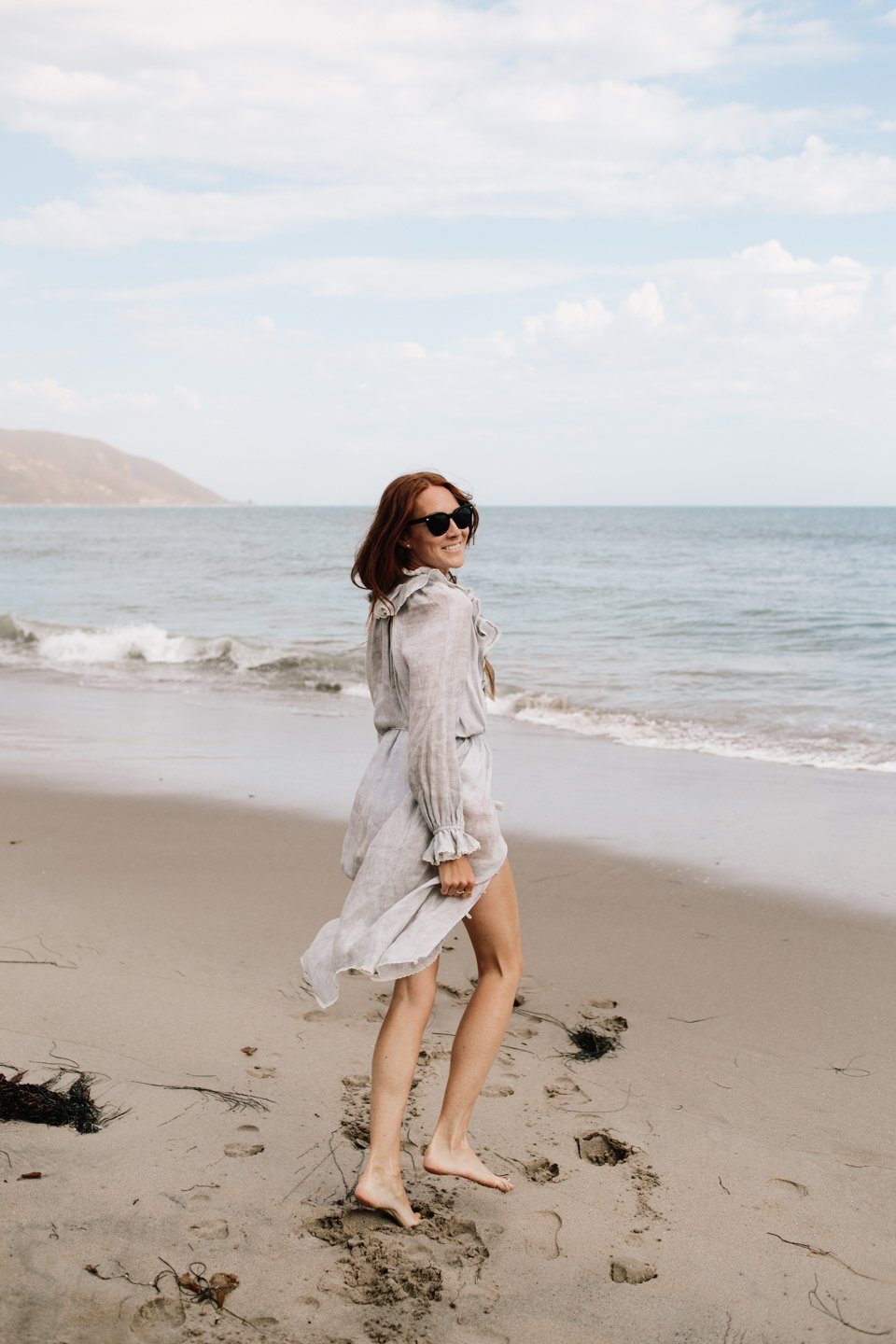 Zimmermann dress, Jane Pope ring and bracelet, Oliver People's sunglasses, Jennifer Fisher cuffs and basket.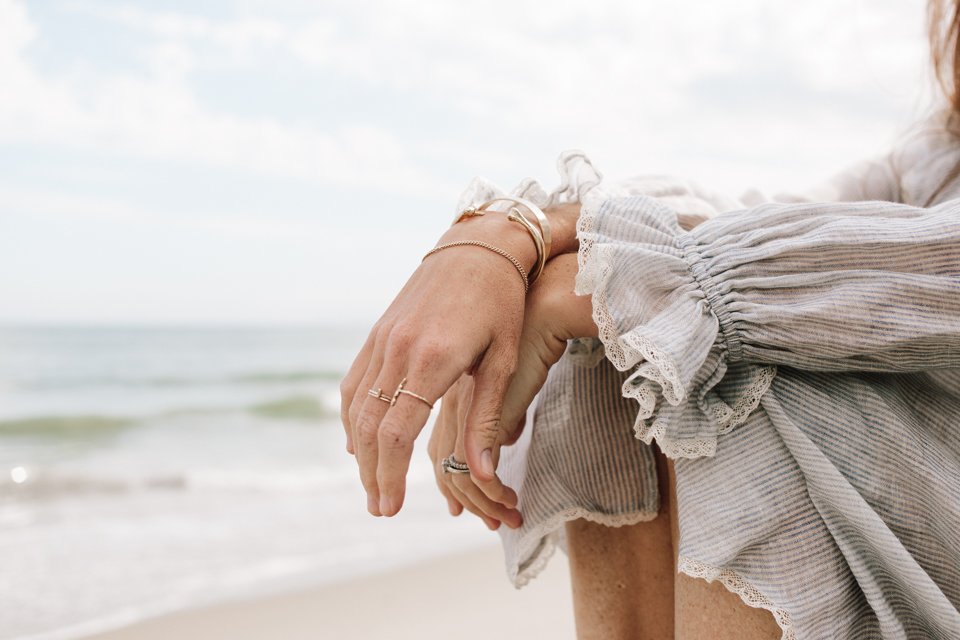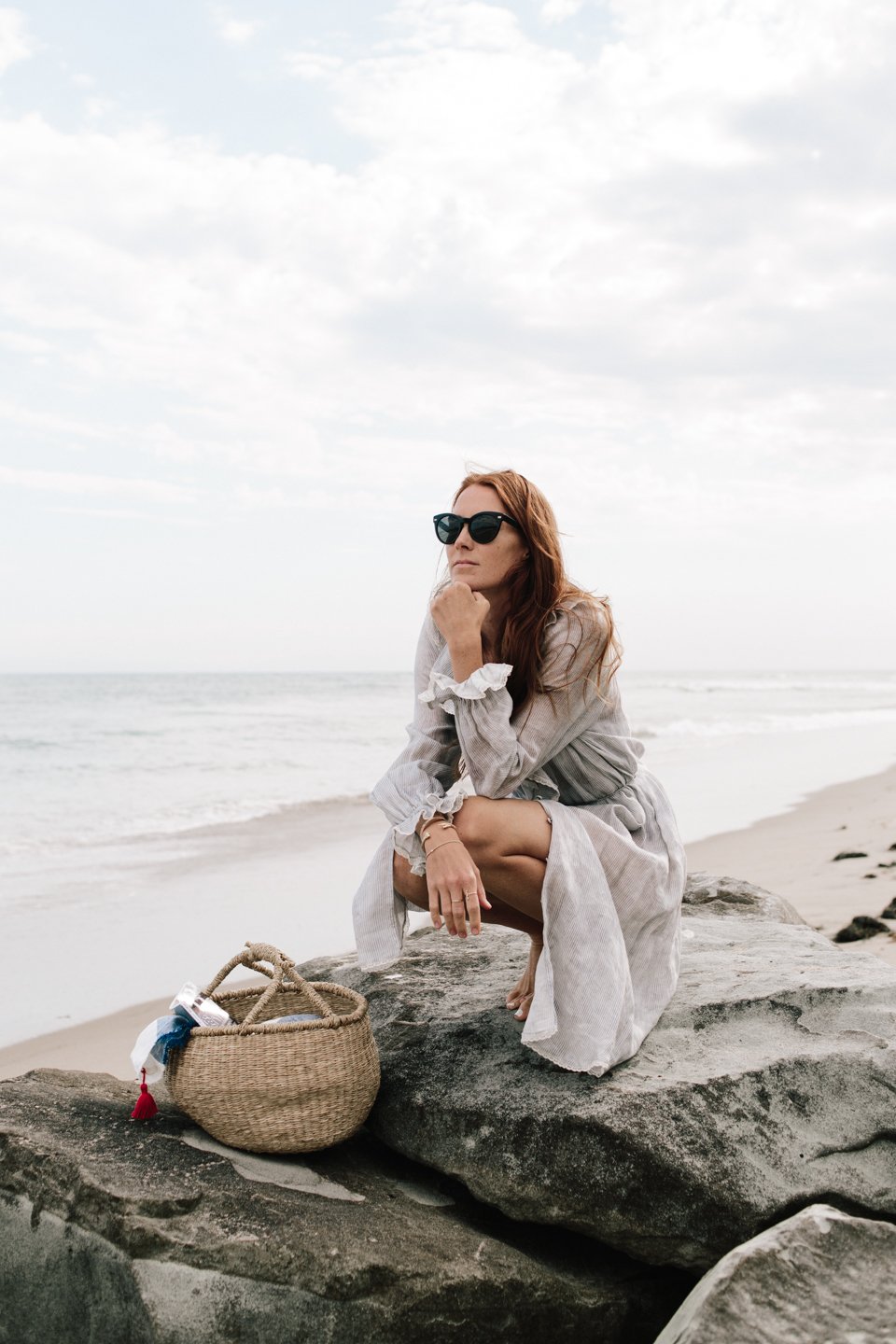 Photography by Jacqueline Pilar