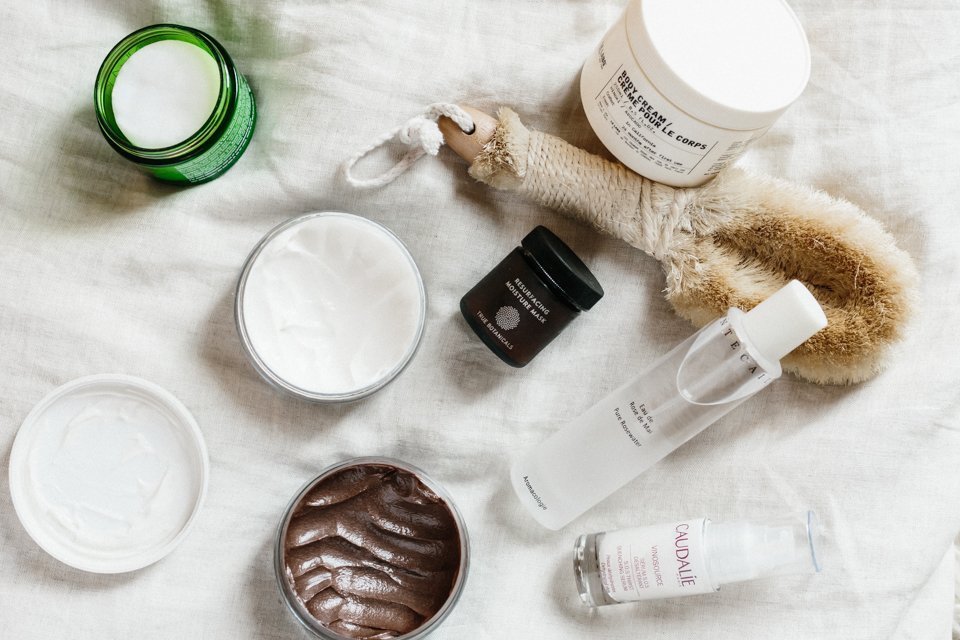 You know it's officially fall when you're skin starts feeling like a raisin. I have dry skin to begin with so every year around this time I get a jump start on keeping my skin hydrated and glowing. I've tried a million different products, tips and tricks throughout the years but I have to say this time around I think I've finally found the secret recipe.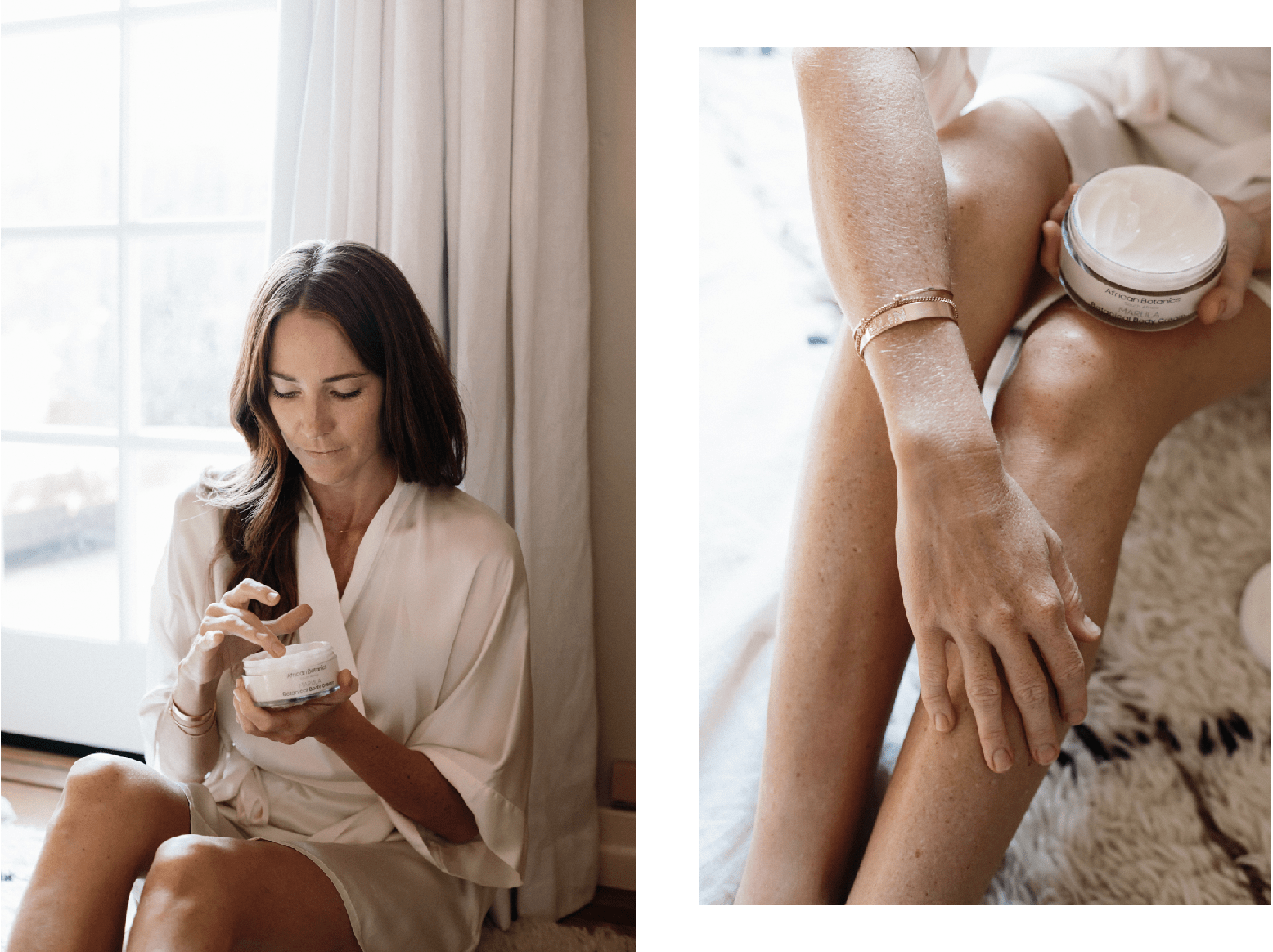 Inside Out
For starters, the best way to combat the dry season is to take a look at your diet. I know, I know it's the hardest thing to be discipline about but I've changed my diet significantly in the last four months and I've been blown away at the affect it has had on my skin, energy levels and mood. Plain and simple the major things I've cut out are sugar, wheat (I still eat gluten free bread occasionally) and dairy. I've incorporated more healthy fats (an avocado a day), bone broth and take a Cod Liver Oil supplement daily and people have started asking me what I'm doing differently. It's like I have this inner glow now, which makes missing my beloved chocolate chip cookies not so harsh.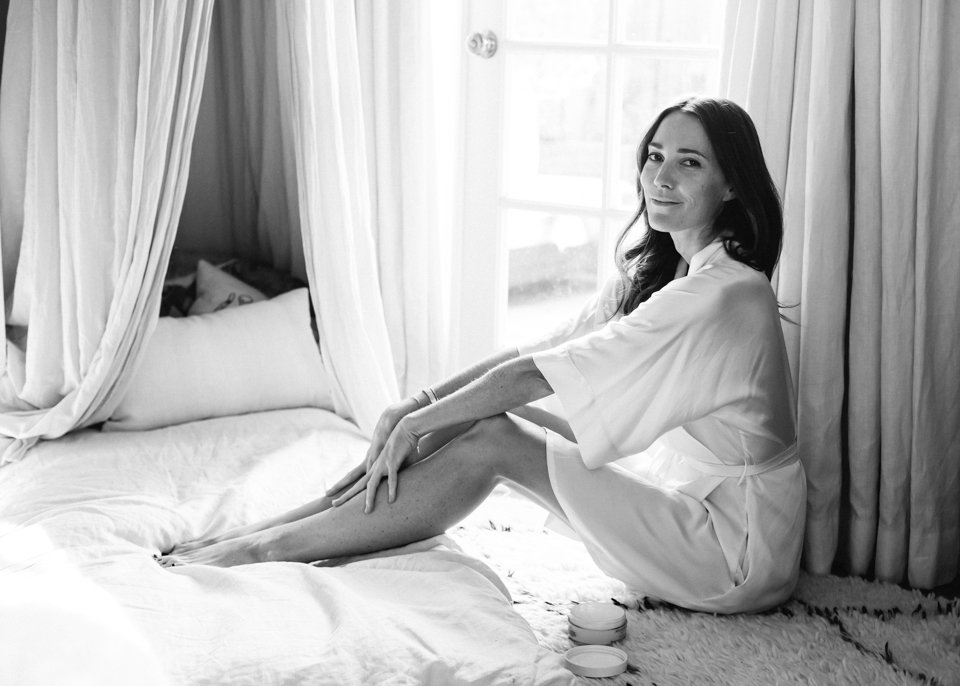 Body
I've learned that what we put in our bodies seems to get to the root of most skin problems, but with that said the right products and enhance whatever you're working with. Before hopping in the shower I always start with a dry brush (great for detoxifying) and then slather on some coconut oil. I love a hot steamy shower or bath, which can really leave you're skin parched. Having that oil barrier makes a huge difference, not to mention leaves your skin crazy soft. After showering I pat dry—so my skin isn't completely toweled off—and use a thick lotion like African Botanics Body Creme. I've also been using and loving the new body creme from Le Labo, I can't get enough of the scent! Two times a week I also exfoliate using the African Botanics Mud Body Scrub on dry skin before showering, hello soft skin.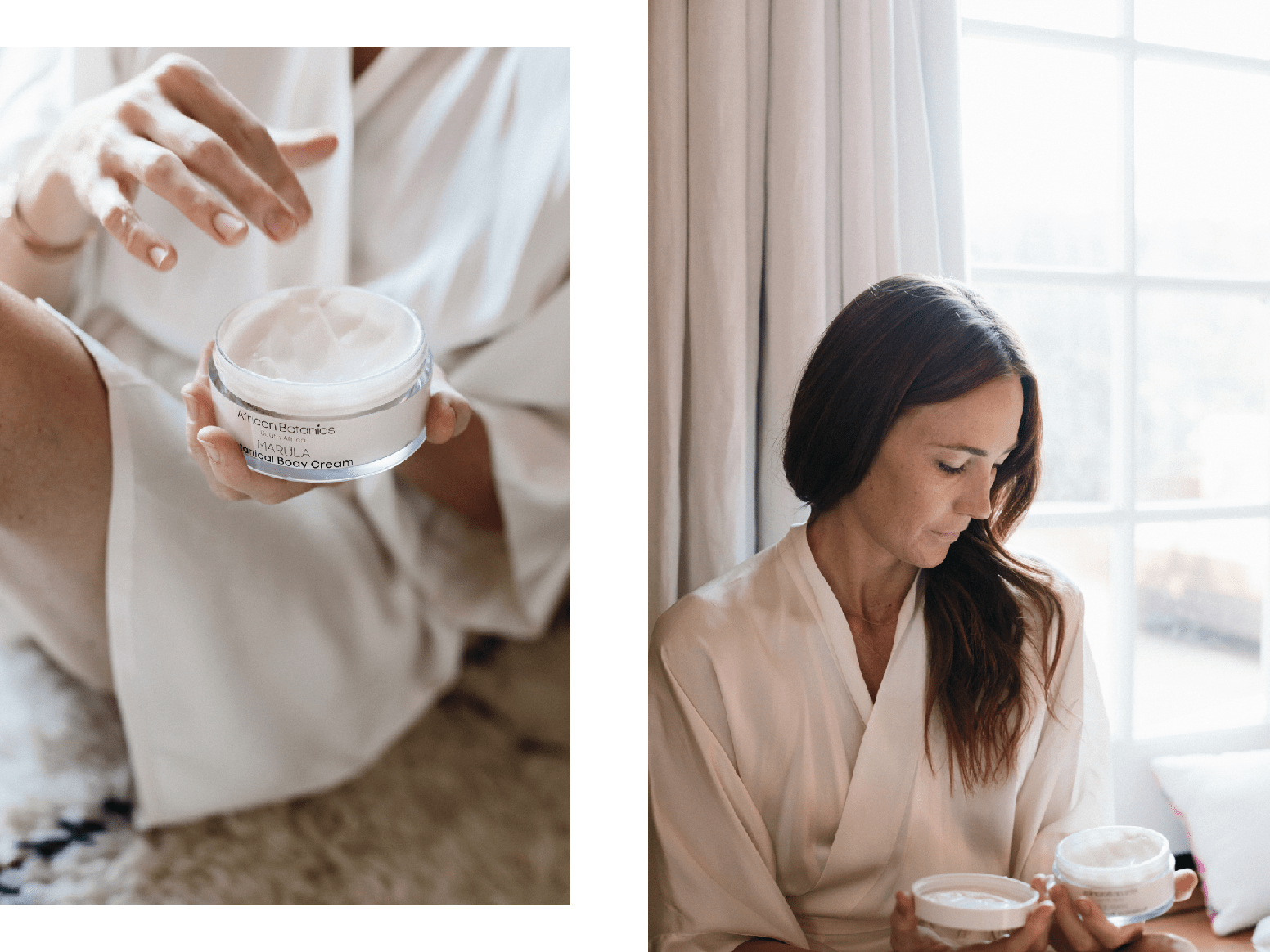 Face
Back in June I officially switched to using face oils. I use the complete True Botanicals Clear line and can't say enough amazing things about it. I'll be honest my face did freak out for a second when I made the switch—my previous routine included a harsh exfoliating regimen—but once my skin adjusted I can easily say it has never looked and felt better. I've especially noticed how amazing these products are since the weather started getting dry. I haven't had a morning when I wake up feeling like my face is going to crack—the worst! I also use their Resurfacing Moisture Mask 2 times a week (it's amazing) and their latest Antioxidant Booster at night, which does wonders for a brighter complexion.
One tip a makeup artist gave me was to always get an extra extra moisturized base for this time of year. So lately (on days that I wear foundation) I use Caudalie Thirst Quenching Serum. I love it because it's lightweight and makes my skin feel softer. For an extra (instant) glow for special occasions I use Cane + Austin Miracle Pads, which does contain a little glycolic acid so I make sure to use SPF during the day. A quick swipe after cleansing clears away any flaky/dead skin leaving an extra polished and glowing complexion. Lastly I always top my makeup with a little Chantecaille Rose Water Mist that I throw in my bag to use throughout the day. It's just what you need on an extra dry Fall day.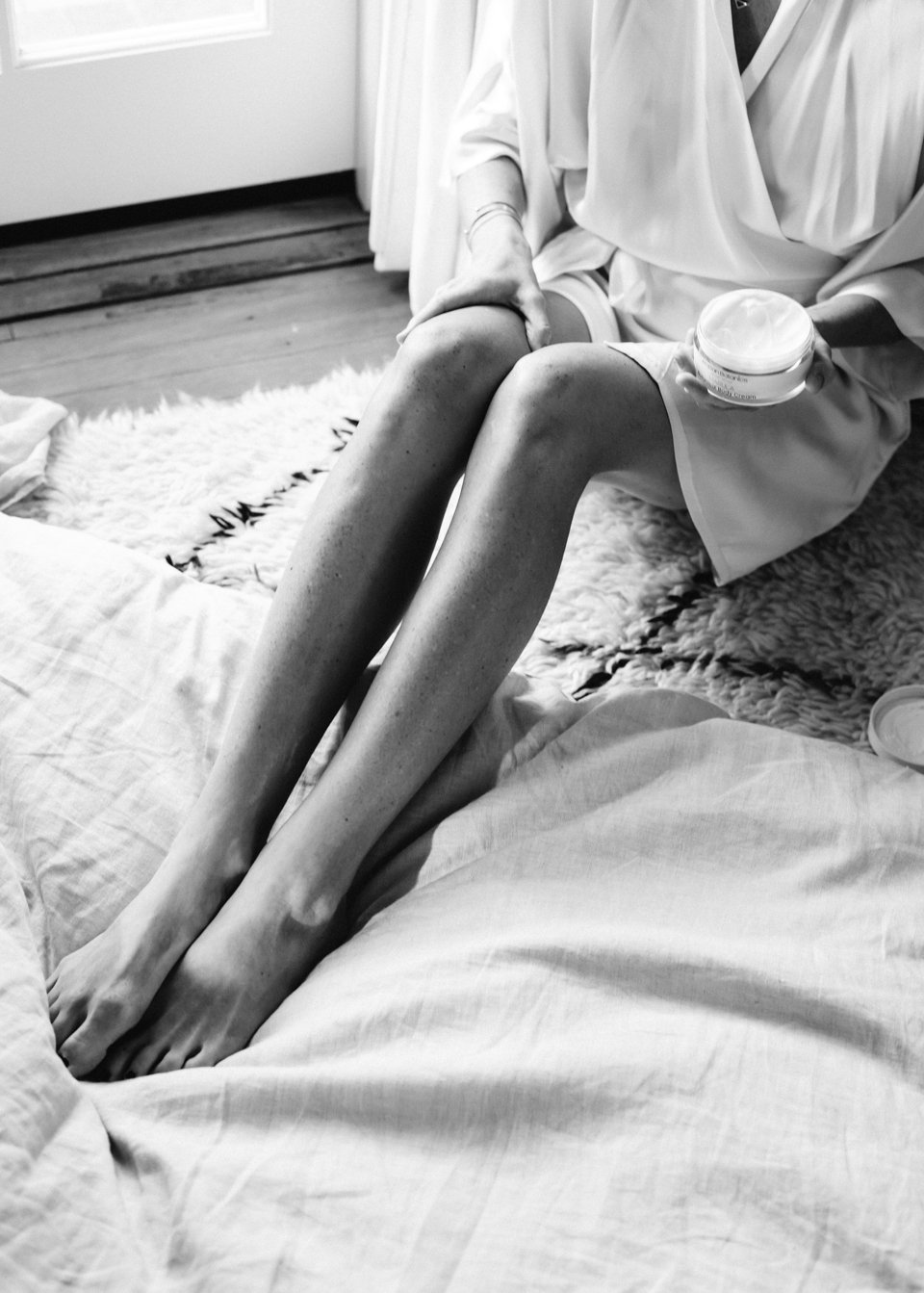 Photography by Jacqueline Pilar