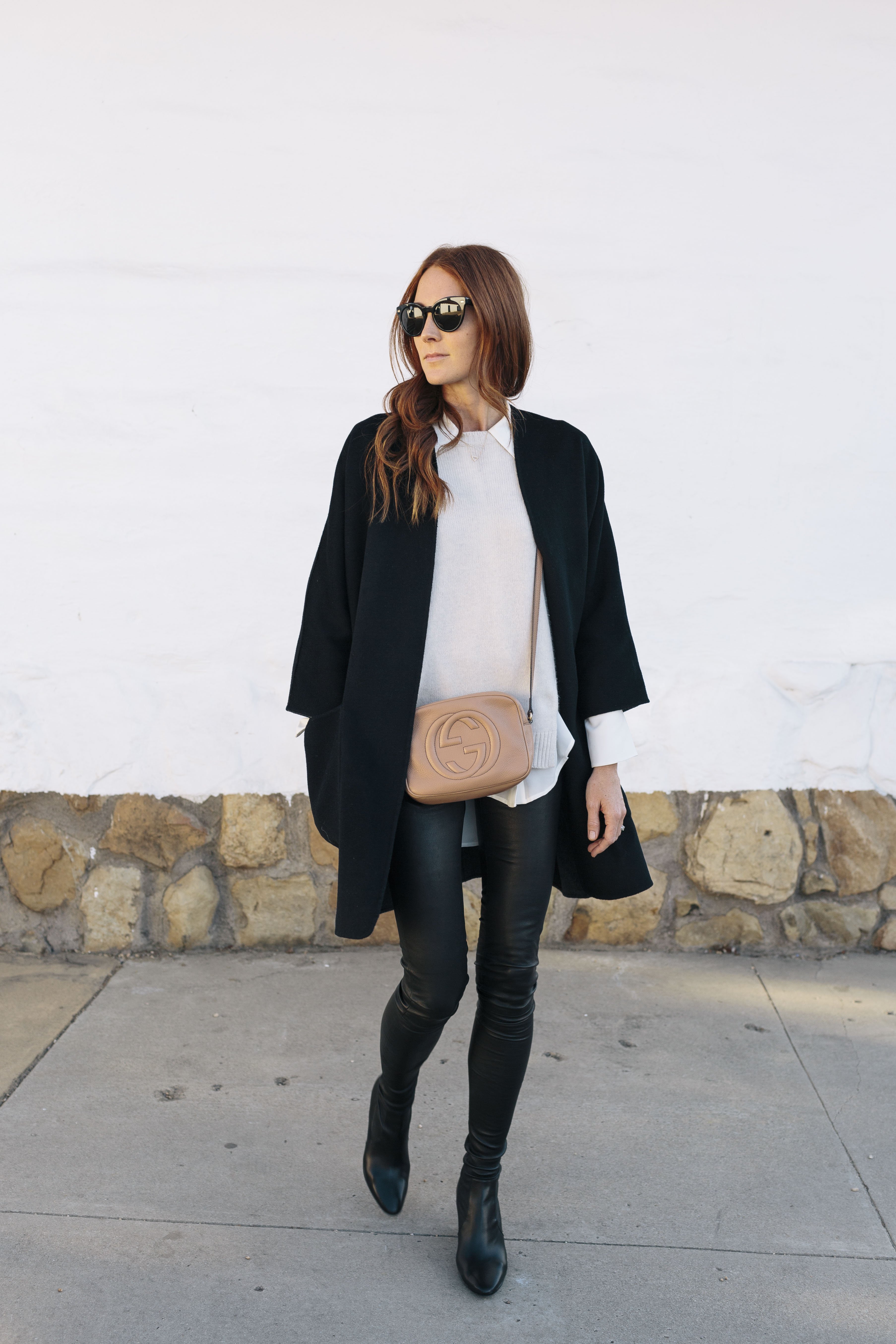 Truth, I took these photos back in December—pre hair cut. But funny enough this look has been something I still rely on for some good old layering for a chilly day or night. In fact, maybe I shouldn't admit this, I've worn it too many times to count in the last few months. But hey if it works why rock the boat?! 
In other news, I did absolutely nothing this weekend and it felt glorious. The first part consisted of Elin and I having "girl time" as she calls it, while Todd was away on a ski trip. She thought it was the silliest thing to "steal" his side of the bed for some morning cartoons. The second part was some much needed yoga, tacos at my favorite Mexican joint and finally getting my left-side-of-the-bed buddy back. It's never any fun without him.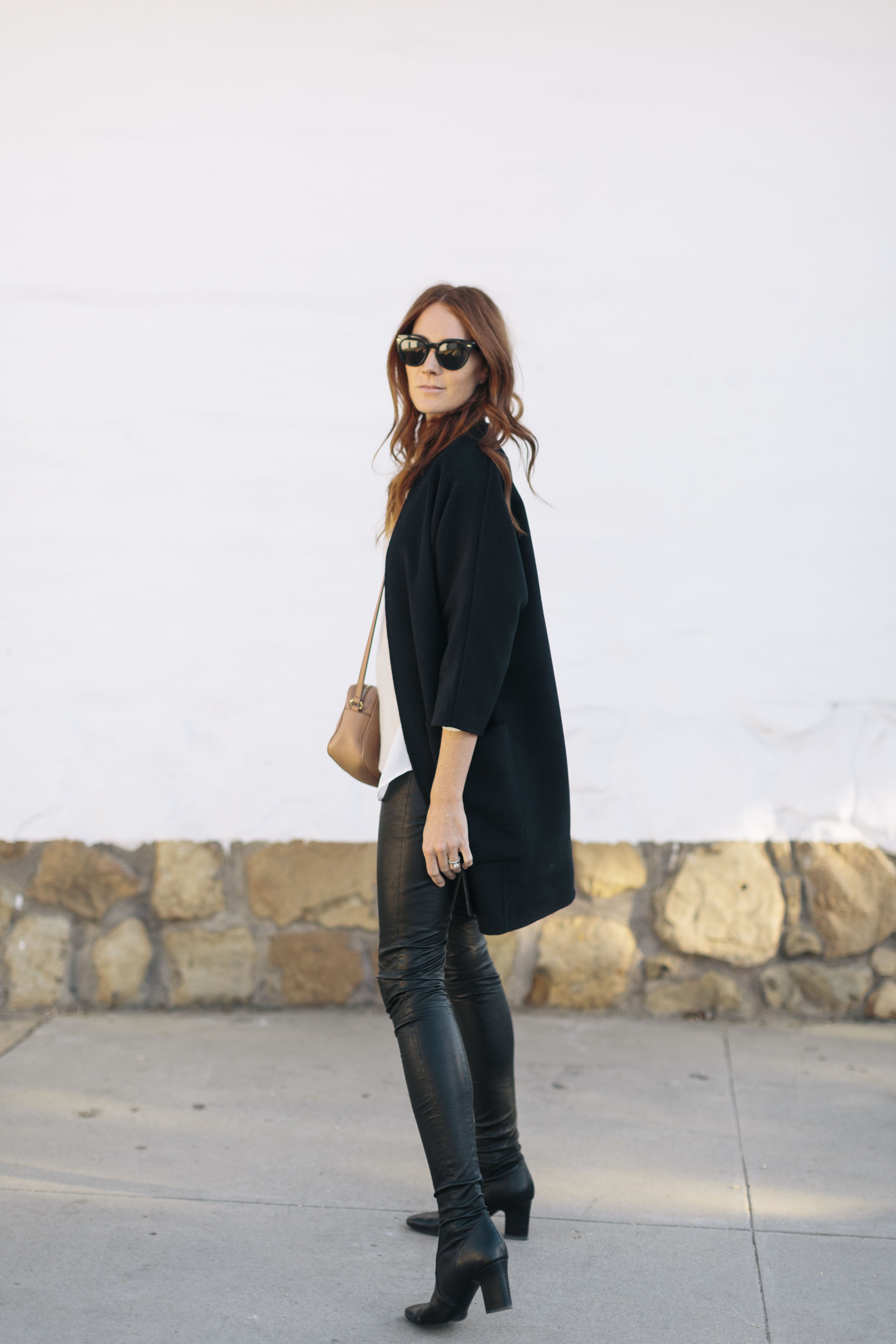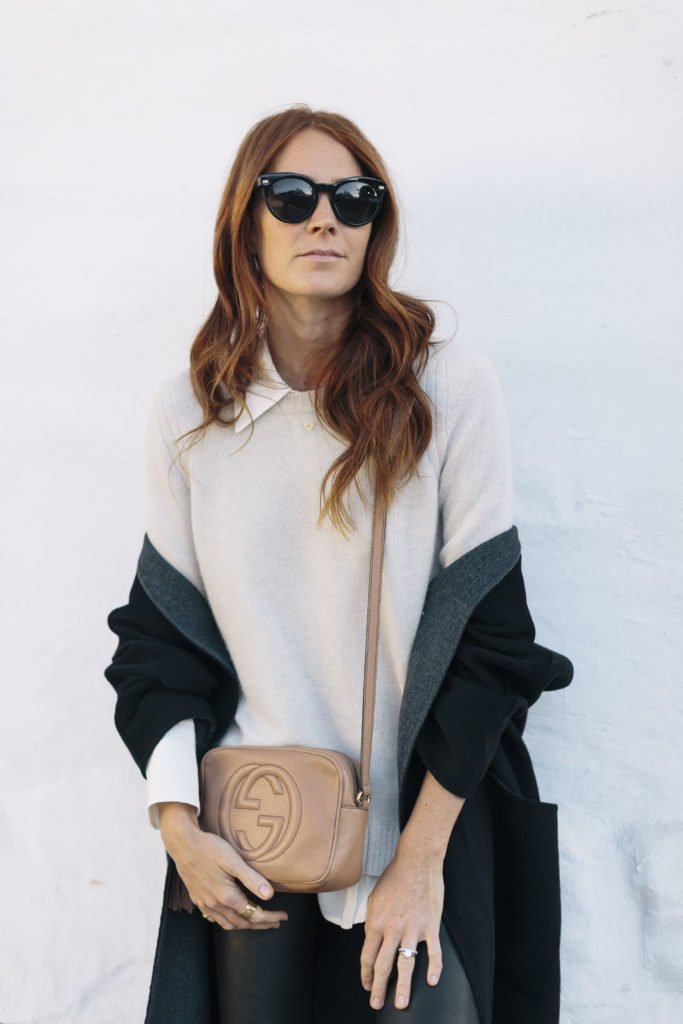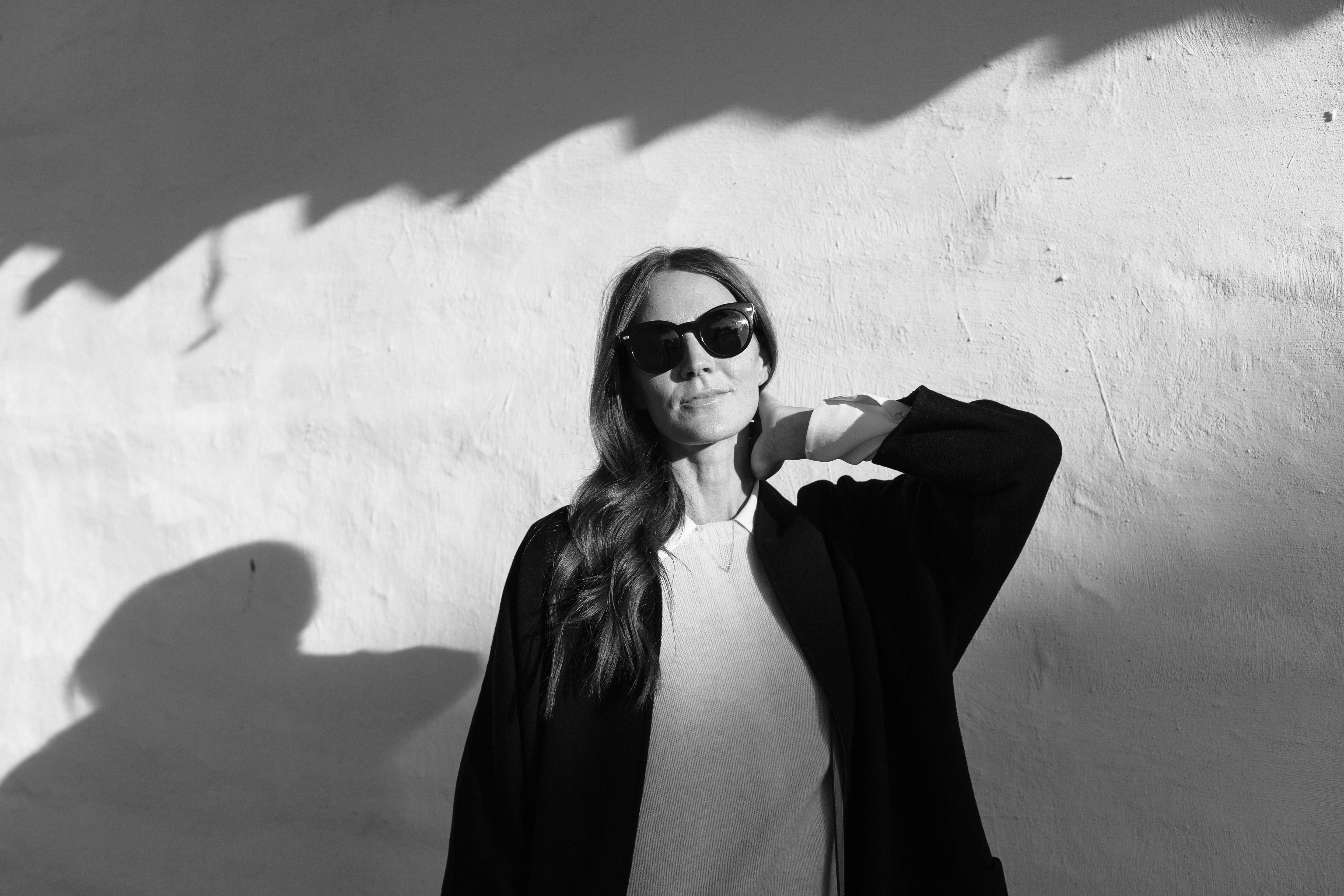 Two pieces I always have in my wardrobe for layering…
If there's one thing that makes my layering game go round' it's a white collared shirt and a good cashmere crewneck sweater, preferably neutral or black. That always lays down a perfect starting point for a statement coat or scarf.

I'm not a tights girl, but I'm definitely a leather pants girl. True, they can be pricy but I'm about to plead the case for investing in a pair for your own. For starters, make sure you find the right pair. I bought this Helmut Lang pair (pictured here and here) FOUR years ago. I still wear them religiously and even relied on them through the first 6 months of my pregnancy because they have an elastic waist. The Tamara Mellon pair I'm wearing here, which is actually boots and pants in one, tied for second place—getting them on and off was a two person job, but worth it!—with my trusty Helmut Langs. Case in point, get yourself some leather pants you love.