The change of seasons has put a pep in my beauty step and I've been finding myself re-inspired by some new products that have been popping up. Well, that and just about any beauty video from Violette—it's like watching the cooking channel, she makes it look so easy it's almost relaxing. Back to products… a few things I always think about with a new season.
First and foremost I consider the weather. My skin and hair change slightly without fail (skin gets oiler, hair gets dry) so I try to anticipate that with the right products on hand. The other thing I keep in mind is what will I be doing? When it's sunny I get lazier about "doing my hair" and opt for air drying. I'm also in a bikini much more so having smooth, slightly tan skin is important to me—read up on my faux tan tips. I think we're all aiming to have that warm sunshine glow from the inside out. Here are some favorites I've been loving.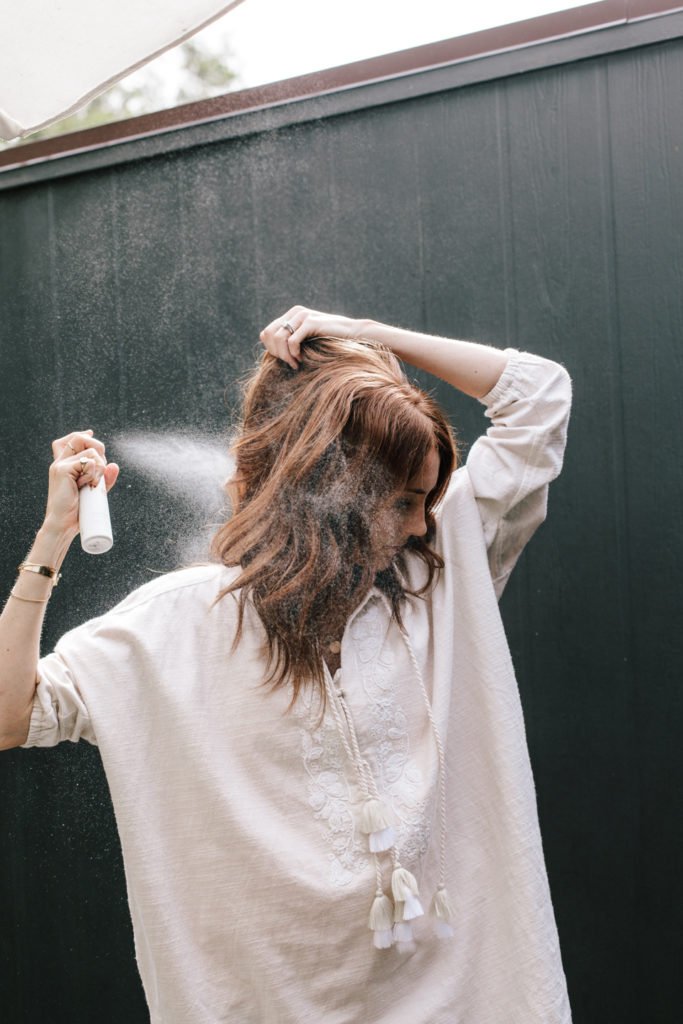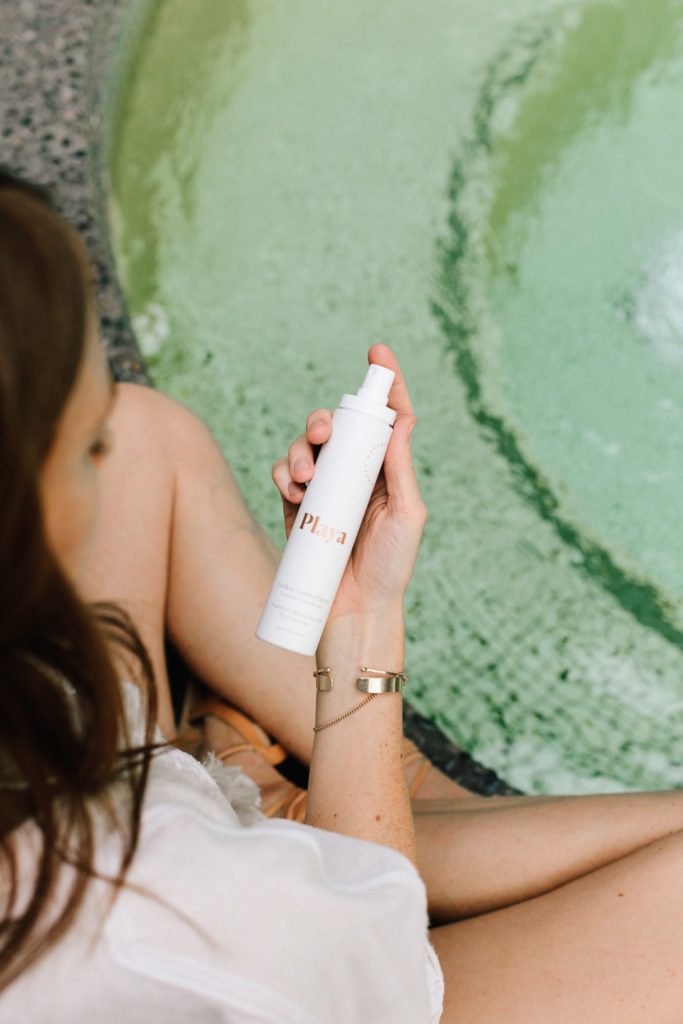 I recently discovered Playa, an all natural hair line that I'm completely obsessed with. I use the entire line (I even use it on Elin) but the Endless Summer Spray is so good I'm not surprised there's already a cult following. I've been spraying it on my hair right after the shower, and even on slightly curled hair for a beach tussled look. 
Lastly, a personal scent is a fun way of switching things up season to season. I've been loving the limited edition trio of floral scents for spring by Jo Malone but the one I keep coming back to is Plum Blossom. It's so light and springy it instantly puts me in a happy mood.