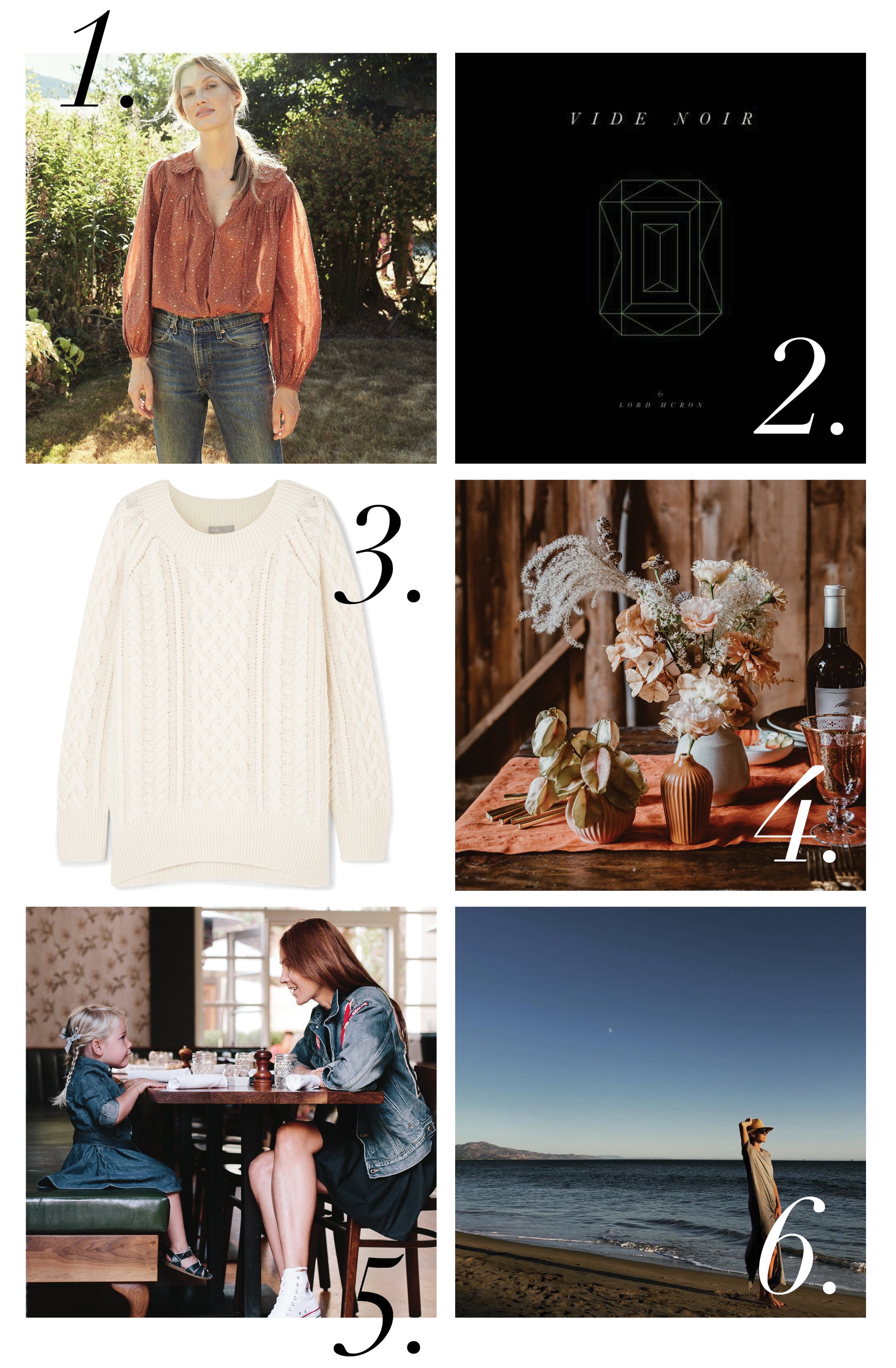 I've  been gravitating towards rust tones and reds this season. I love the classic pairing of heritage muted red with well-loved denim…this Billie Jean top from Dôen is the perfect example of that classic combo…only a few sizes left!
Shared some of my favorite white knits earlier this week and why I never feel guilty splurging on a classic white chunky sweater – timeless.
My friend, Alicia over on Cheetah is the New Black, just shared the dreamiest Friendsgiving celebration at Stoney Creek Ranch, along with her tips and tricks for personalizing your holiday gatherings this year. I can't help but be excited for the festivities ahead after seeing these pictures…
We've been making special birthday plans for our soon to be (gasp) 4 year old! Hard to believe that Elin is turning 4 in just a couple short weeks. Reminiscing on this time last year when we had a little date together before her 3rd birthday…slow down, time!
My weekend go-to…the maxi knotted tee dress by The Great. Comes in a couple colors and sleeve lengths… highly recommend! I'll also throw a chunky sweater over it during chillier months making it a year-round staple.
HAPPY WEEKEND!