It's always exciting to watch all the dreamy collections at Paris Couture week at this time of year, but I'll be honest, my favorite show doesn't come in my size.
Bonpoint puts on a runway show twice a year and it's just about the sweetest thing you could imagine. Mini models on the runway, cute faces getting dolled up backstage and those perfect French dresses. I soak up inspiration for styling Elin's wardrobe and save images of our favorite looks—yes Elin has quite the opinion these days, ha. We make a date out of snuggling up and watching the runway show together, snacks included. The latest collection (Hiver/Winter 2019) which debuted yesterday was just as fun and adorable as the rest. Our favorite thing we spied from the collection? Cowboy boots and a nod to Western style—including our favorite looks from the show below. 
Now that Elin is 4 we've officially moved into the "girls" section—weep! But since she wore her first Bonpoint piece at 4 months old we've treasured every piece, but especially those quintessential white dresses. The delicate details, lace and high neck collars get me every time and Elin happens to love wearing dresses (bonus if they twirl) so it's a win win for us.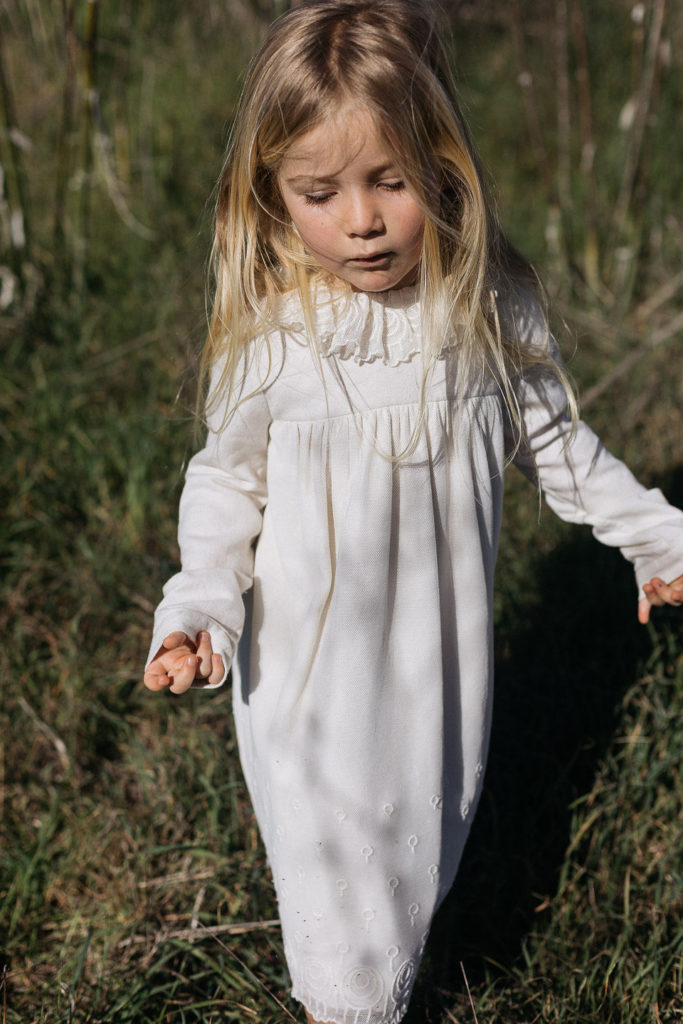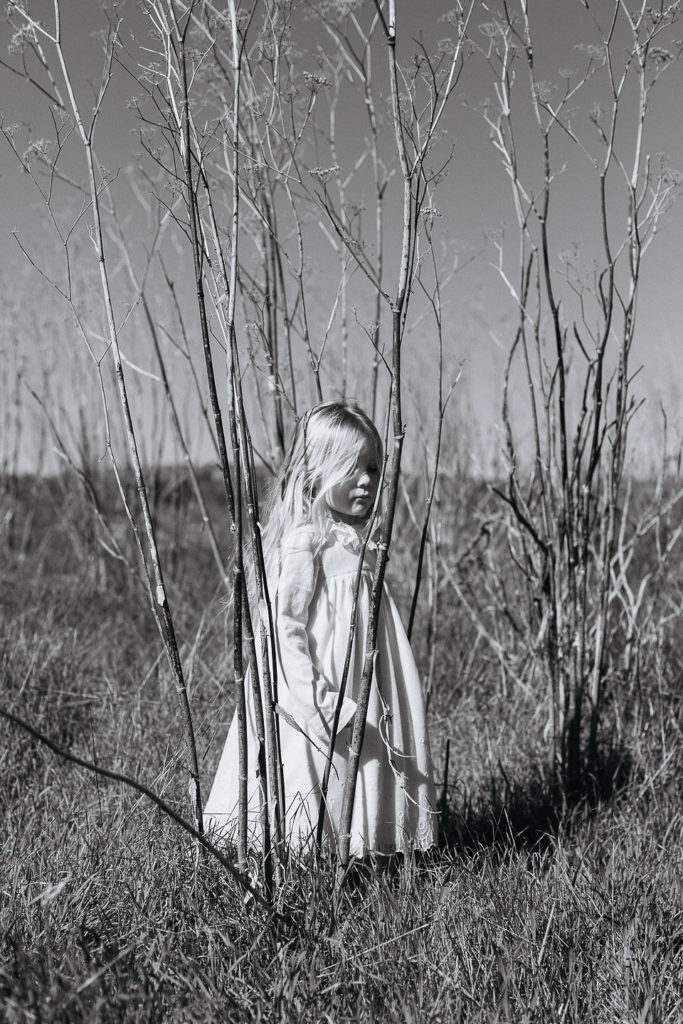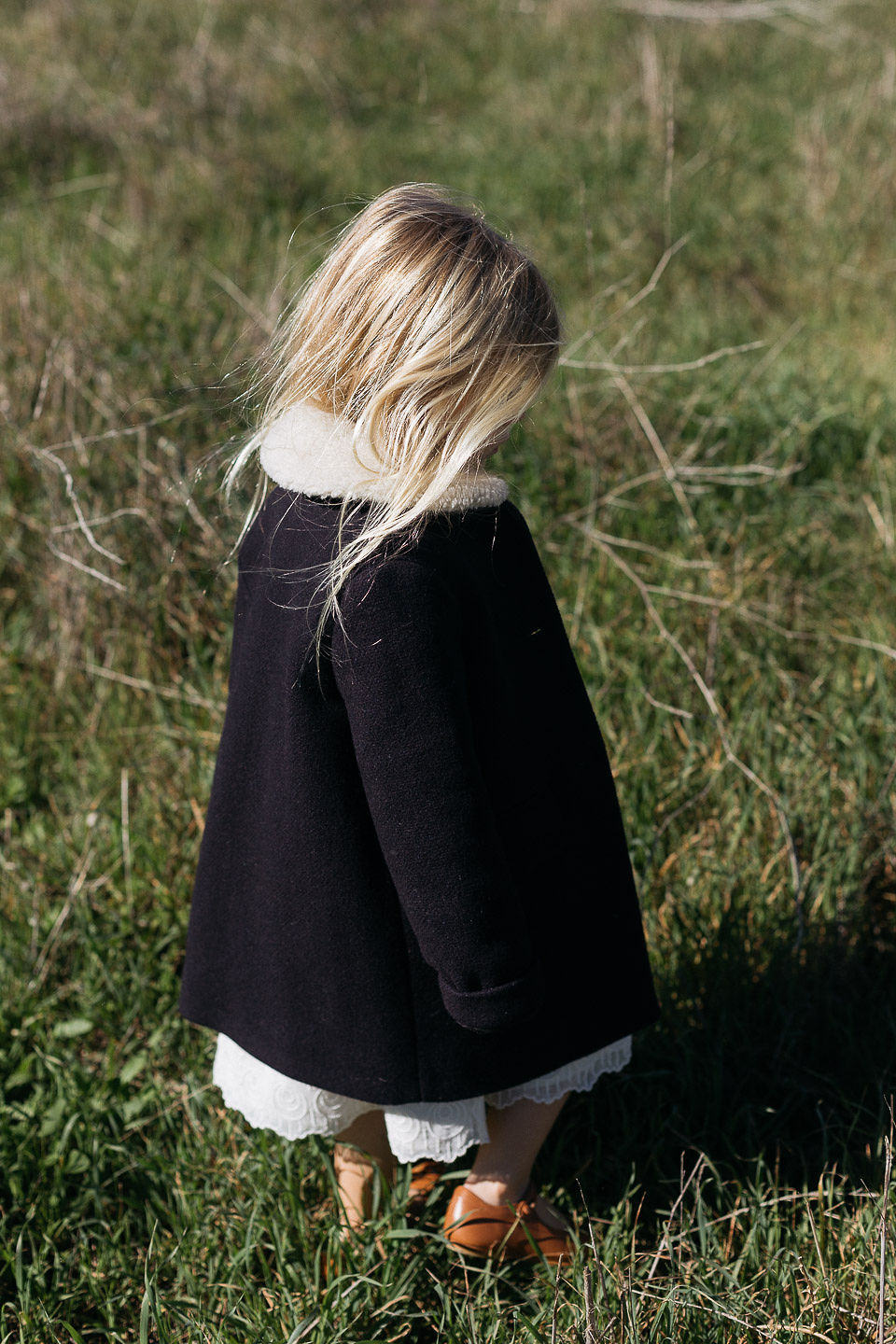 I can't post these photos without mentioning the classic navy peacoat that she's wearing.
It's the second size we have owned, had to buy it twice because the first one got so much wear! Aside from it being the perfect "winter coat" for California, I just love how quintessential it is. We're not quite Spring weather here yet so until the sun warms up we'll be wearing this Elin approved staple. 
Tempted to scoop up this houndstooth version that's currently on sale.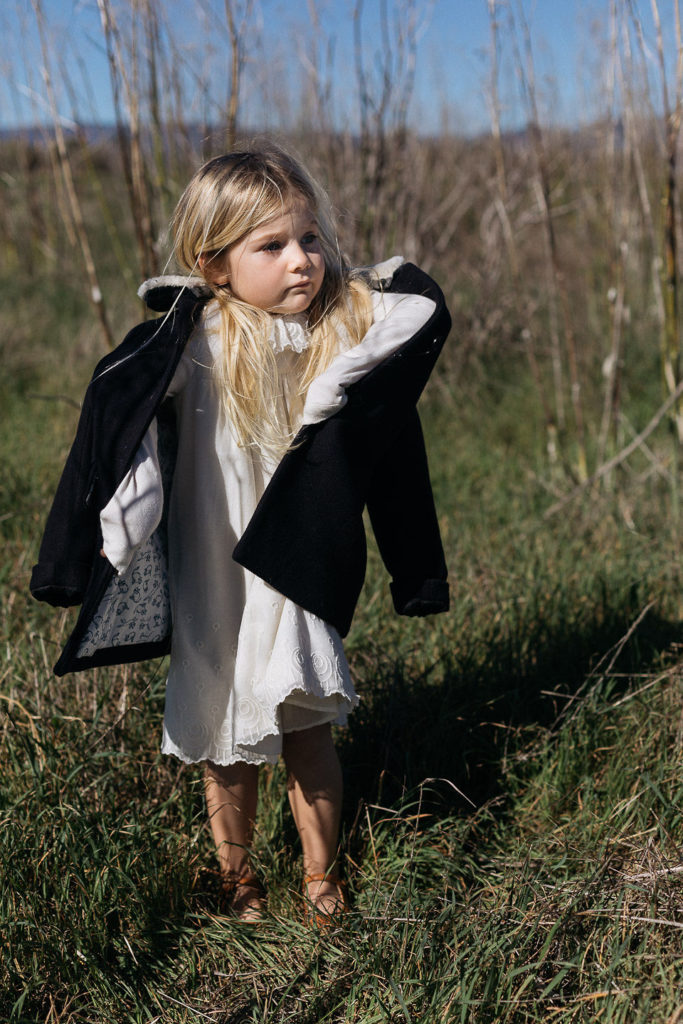 MOM TIP: 
If you're hesitant to buy white dresses for your toddler, I get it! But here's a trick that never fails me, any kind of food spills, just soak with blue Dawn soap and it will come right out! Obviously the sooner you get to it, the better but I've gotten some out a full day later. Should I do a post on my other tricks? I have a lot that keep us from resisting sweet white dresses… 
Our Favorites from the H19 Bonpoint Fashion Show… those boots!