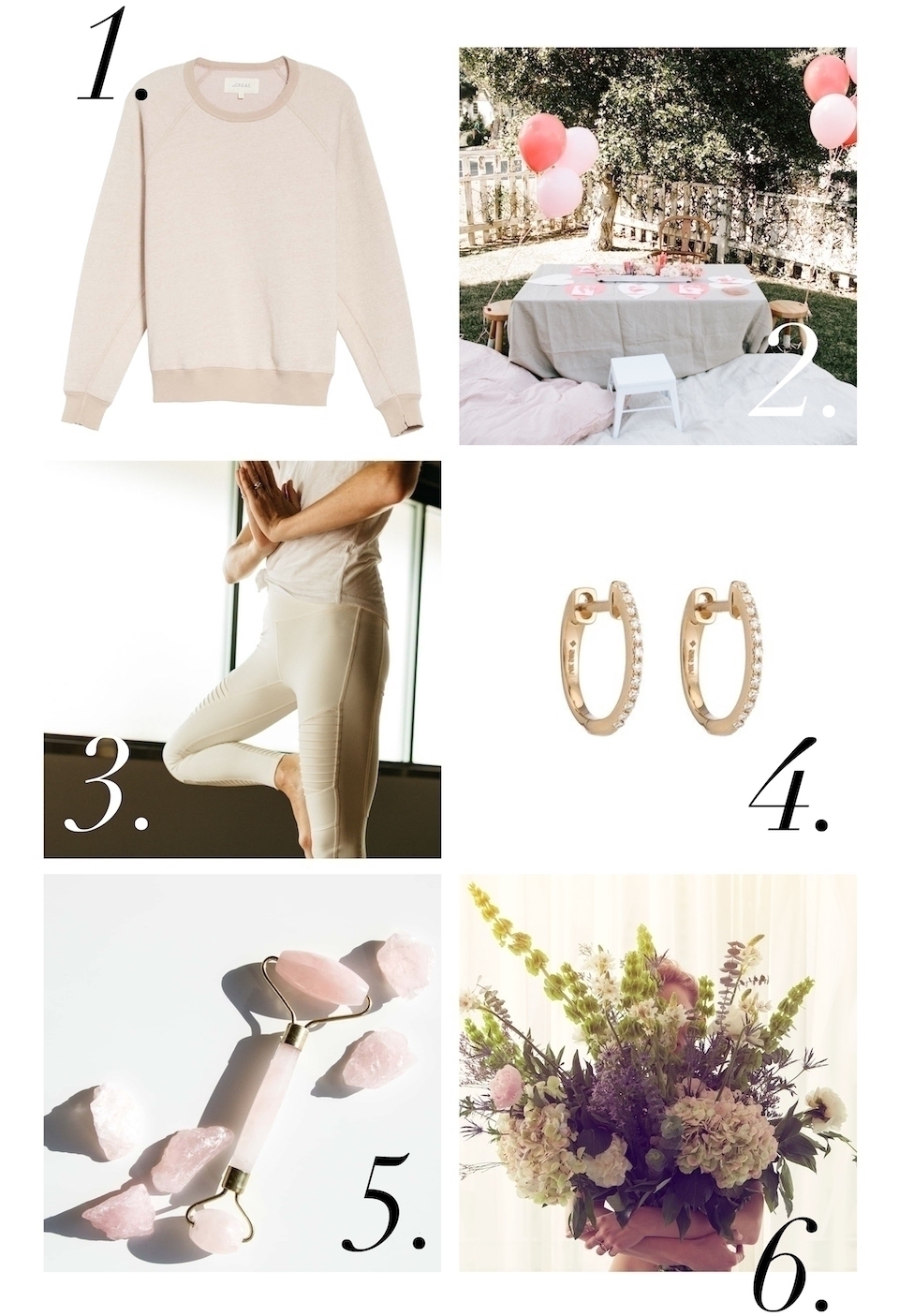 A long time lover of the cozy sweatshirt – it's no secret that the College Sweatshirt by The Great is one of my all time favorites. I love their pretty pre-spring palette that just launched, including this pale pink with just the right amount of lived-in softness.
Valentine's Day is just around the corner, so I thought I would revisit this sweet little Valentine's themed picnic that Elin and I hosted last year with a few friends…any excuse to throw a party and sneak in a couple treats too! 
I've been flirting with the idea of getting a second ear piercing in each ear just so that I can try out the super cute double mini hoop look…plus it's a great excuse to pick up a new sparkly set right?! 
Okay – I have to be honest, I've been very intrigued (and maybe a little skeptical) of the face roller craze. I've dabbled a bit myself and I love the rose quartz, but I'm curious if anyone has any tips or experiences to share? Always looking for a little extra glow…
In case you (or your loved one) might need some hints for Valentine's Day gifts, I thought I would share this great list that I found over on Goop. They claim to be fail proof, and I agree!
CHEERS!