I finally had some time to sit down and browse the Nordstrom Anniversary Sale last night. Some of you may have already hit it hard, and some maybe be scratching your heads thinking what's all the fuss?
If you're new to this annual mega sale here's the gist. For a short period of time Nordstrom releases a big selection of new Fall merchandise on sale, kind of amazing to get something ahead of the season on sale. Then everything goes back to regular prices on 8/4. 
So here's the real questions, when can you shop and what should you buy? Right now the sale is only available to cardmembers through 7/18 then it's open to the public—you can learn more about becoming a cardmember here. I went through the whole sale last night and re-visited some of my past purchases to put together my top picks from the sale.  
My #1 buy I look for every year is knitwear. I love finding a new Vince or Equipment sweater because I know it will be well worn and loved.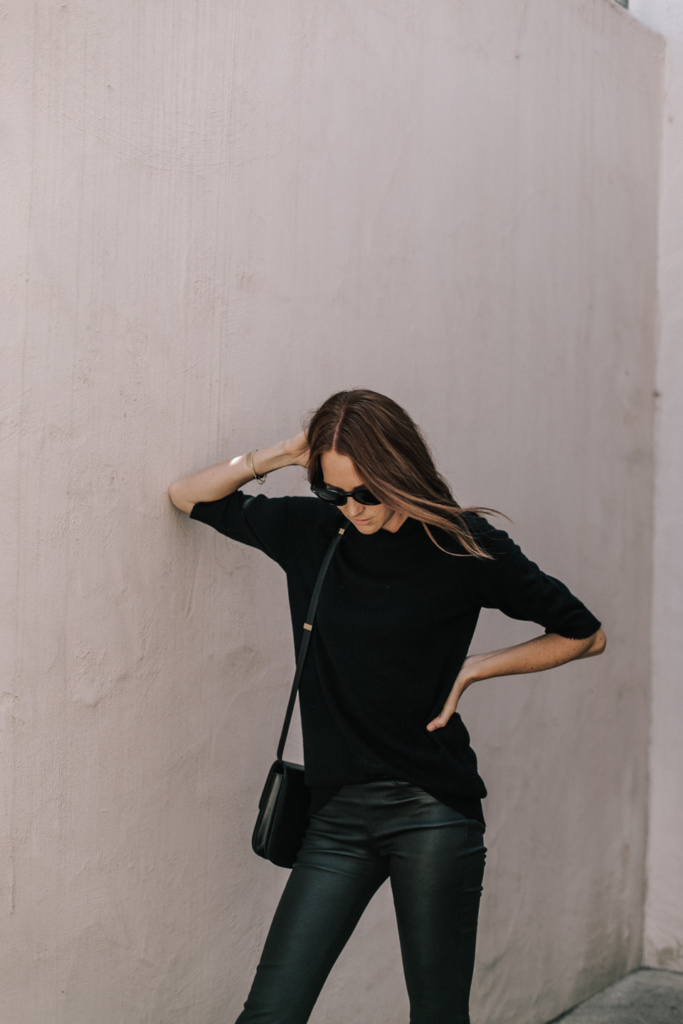 This black sweater (pictured) I bought two years ago and still rely on it as one of my wardrobe staples. One of my best Nordstrom buys to date. So here are some other knitwear favorites I highly recommend.
1.Vince Boxy Wool Blend Sweater. I love both colors and the shape to pair with high-waisted pants.
2. Vince Wool and Cashmere cardigan. A basic black cashmere cardigan is essential if you ask me. I'm always cold so having something like this to throw on over dresses is a year-round staple.
3. Vince Double Face Wool Blend Coat. If I had to pick only one thing from the sale, this coat would be it. It's currently sold out in the black but I kind of love the rusty "Spice" shade. So cool for fall.
My Top Picks From The
Nordstrom Anniversary Sale: