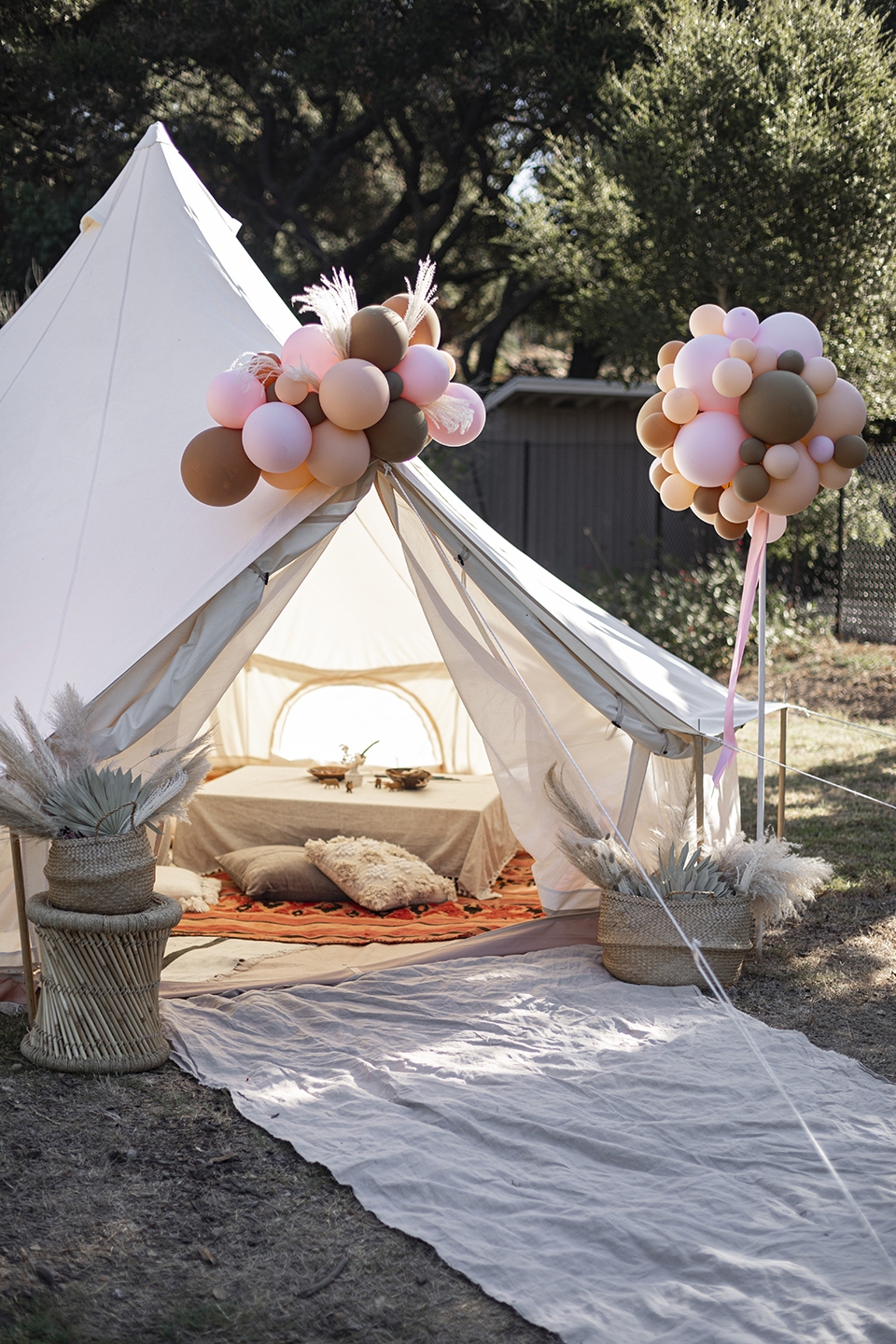 Turning five seemed like a pretty big deal to Elin and we had to agree. Especially since she's also becoming a big sister in January we wanted this birthday to feel extra special for her. A few weeks ago she decided on a theme—safari!—after going through a few other ideas (since September, she definitely put some thought into it!). I was so excited she settled on the theme because it felt like an easy one to pull off, tastefully. So I ran with it, and naturally got a little obsessed with the details since Todd and I honeymooned in South Africa and my parents lived in Cape Town in the 70's. We're all a little in love with Africa. Here's how I pulled off the day for the kiddos and adults. 
The first thing that popped into my head was getting a safari tent, I mean what kid doesn't love a tent? Plus I secretly want one permanently in our backyard. I discovered Life In Tents, stylish tents that you can rent or buy. It was so convenient, easy to set up and literally made the party. My friend Nicole from Santa Barbara Picnic Co. came in to style dried grass/flower arrangements in baskets and create two craft tables for the kids—bead bracelets and decorating animal ornaments.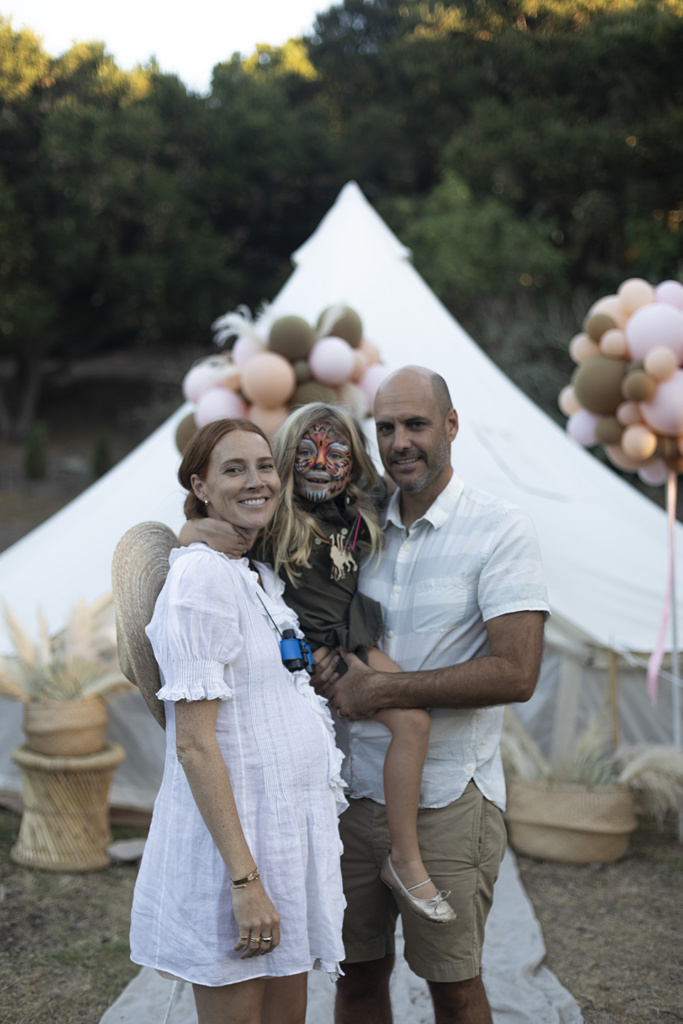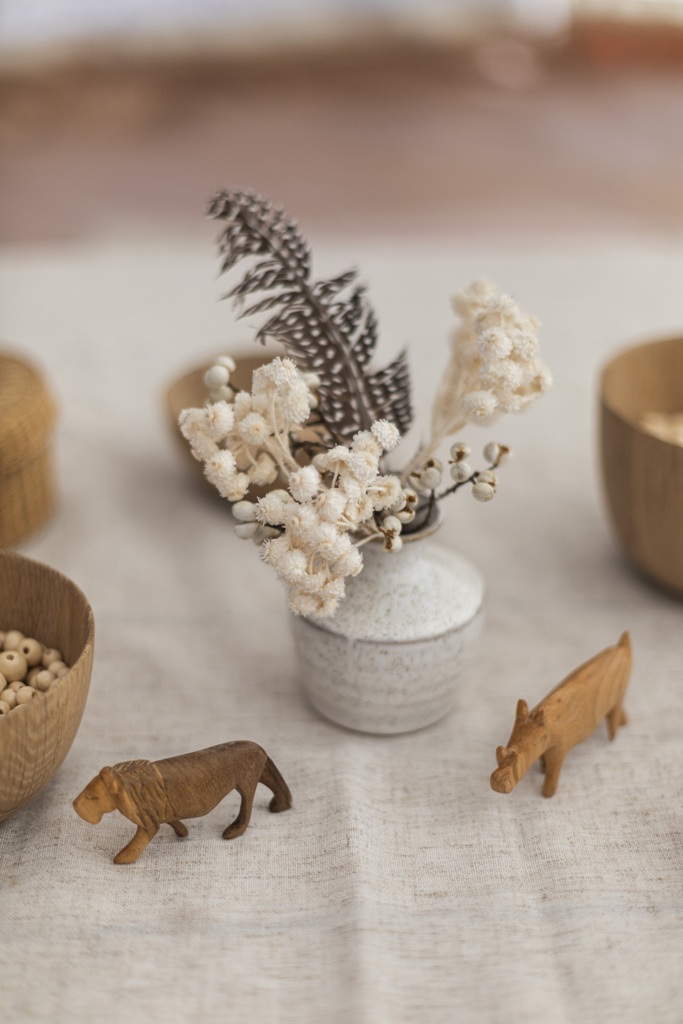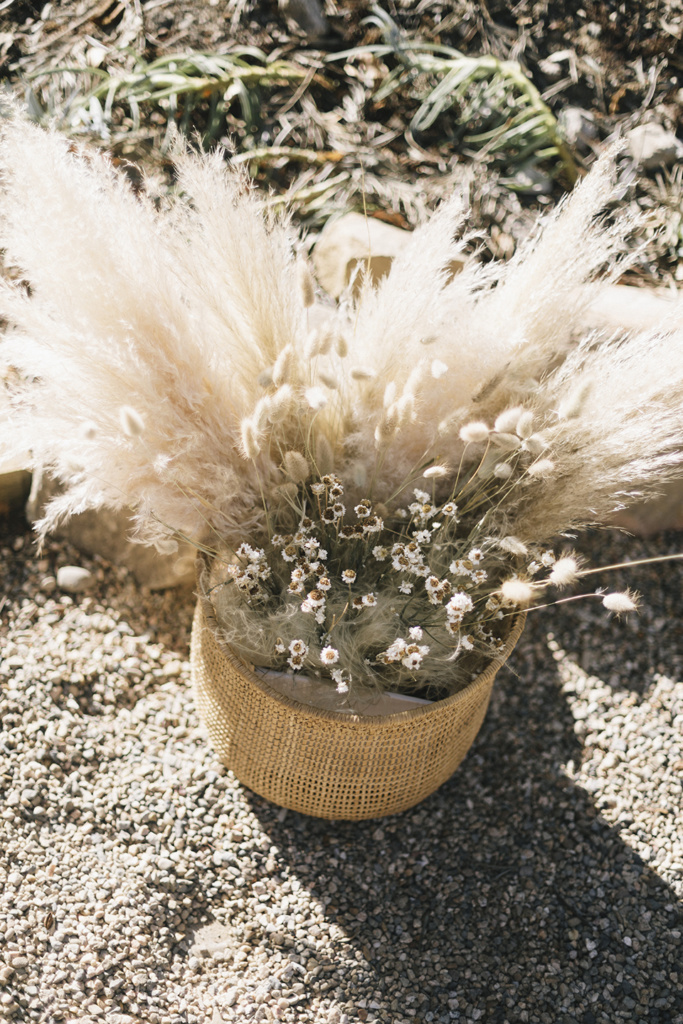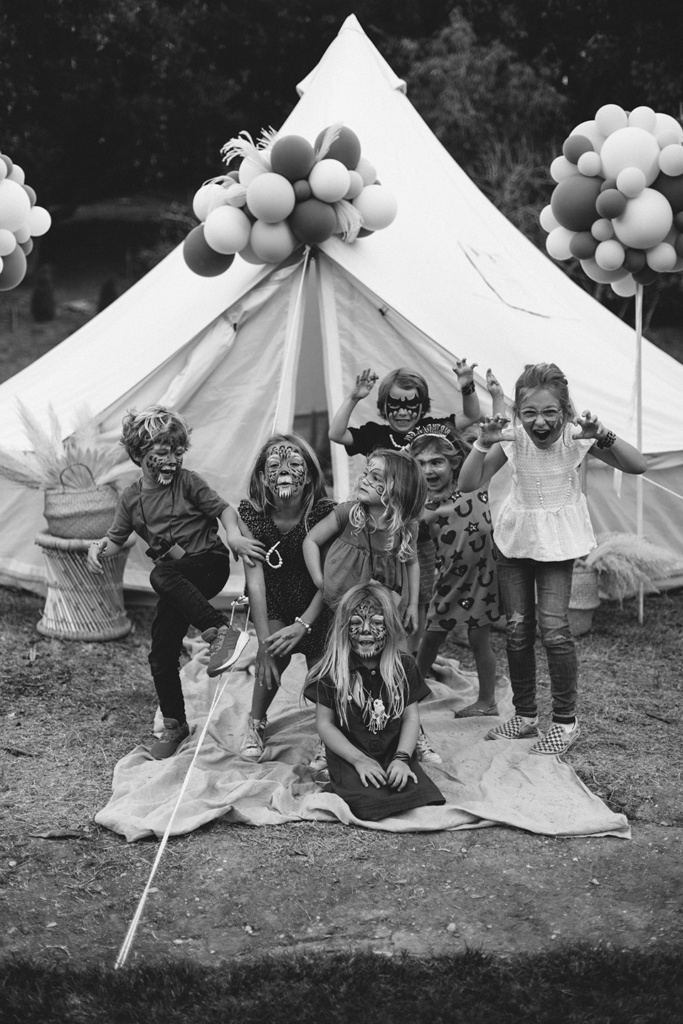 The party was in the afternoon so as a nod to safari we had a classic afternoon tea set up with Bellocq Rooibos tea, scones, jam/whipped cream, biscotti and tea sandwiches. I borrowed all kinds of wooden animals, bowls, textiles and beads my dad had laying around from his trips to Africa and planned out an actual Safari game for the kids—using this template I found on Etsy. We hid small animals around the yard, handed out binoculars and let them find each animal on the list. It was ridiculously cute how into it they got. Once they found all the animals on their checklist they got a goodie bag with safari slap bracelets and candy.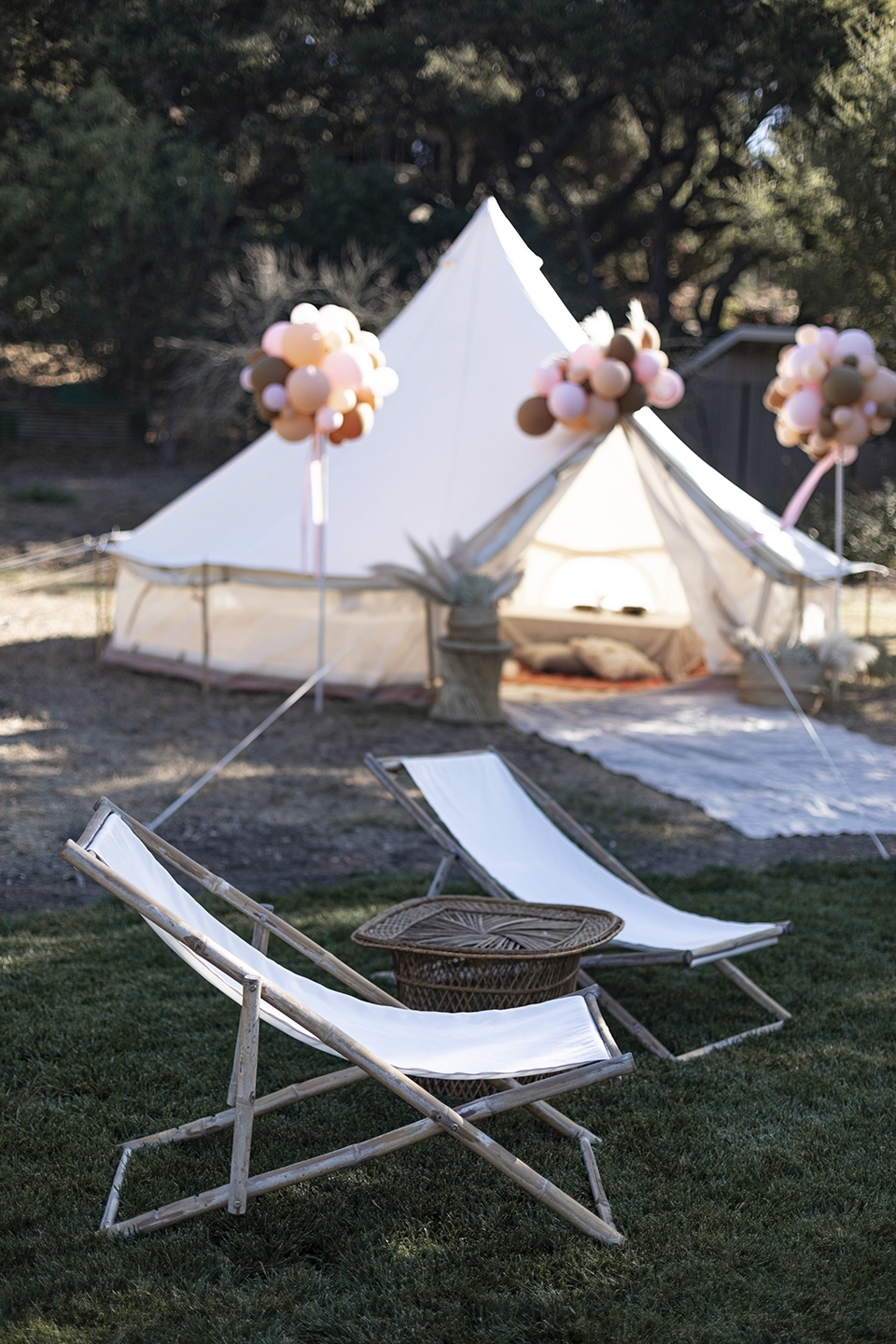 I was so impressed and happy with the balloons by Ana's Balloon Creations. I discovered her days before the party and sent a picture of what I had in mind and she made something even more special. Another hit with the kids was having Santa Barbara Face Painting there, one of the first things Elin asked for because she wanted to be a cheetah. She was so quick and did the most amazing designs. No doubt Elin felt pretty fierce with that cheetah look.